Discover the advantages of our updated AI-powered tool specifically designed for Instagram promotion.

Instagram promotion with Inflact has become way more convenient as we've added the Lists feature to our tools. Now our subscribers can create custom lists for efficient Instagram contact management and precise targeting.

Here's how to create your personal lists and get your Instagram promotion to a new level.

Lists can be added in two ways. The first one is to import a ready-made CSV file.

The second option implies creating a list manually — just type in the names of the users you want to target. You can also search for accounts through Inflact's Instagram Search tool. With this module, you can fine-tune your search and find users by location, keyword, and a bunch of other parameters.


Once you've selected accounts that are of interest to you, add them to the list for promo or direct messaging. By using the Insta Search tool you'll be able to create lists for precise targeting: applying advanced filters ensures that your list only contains users who are potentially interested in your content or product.


You can add the newly created list to the Promo module and set up targeting.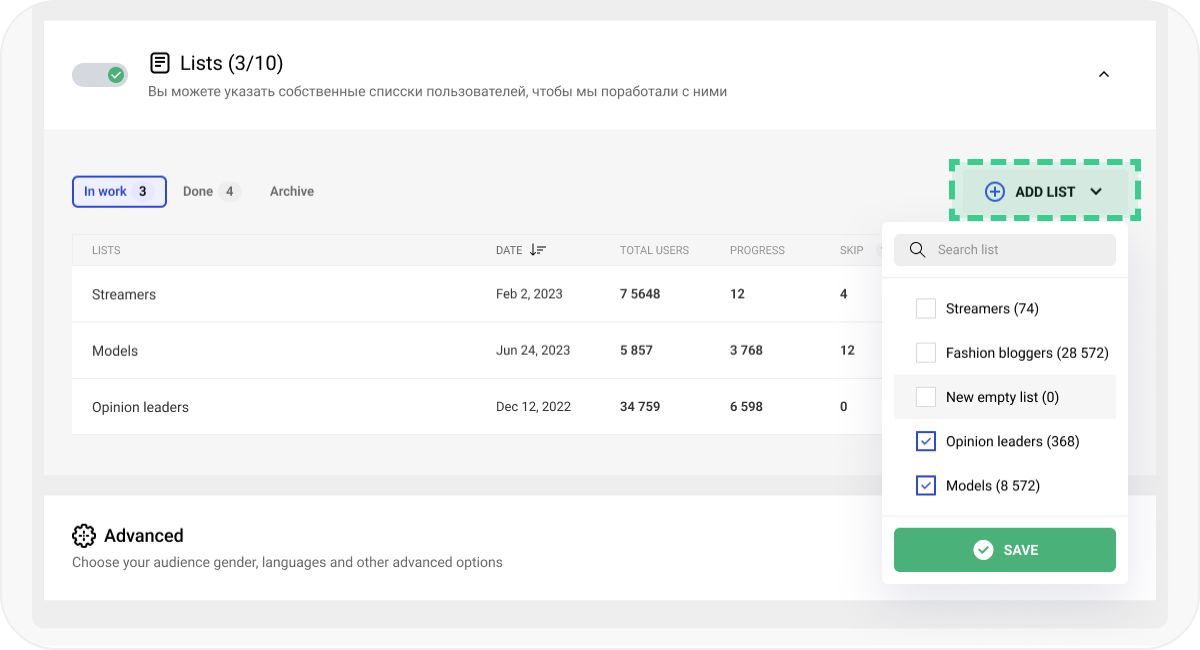 The AI-powered tool will start performing actions as selected in your settings — it can like, follow and unfollow, view stories, and more.
You can also use your lists for bulk messaging via the Direct Module. For example, if you're planning a promo campaign or a special offer, you can send bulk messages to all the contacts from your list.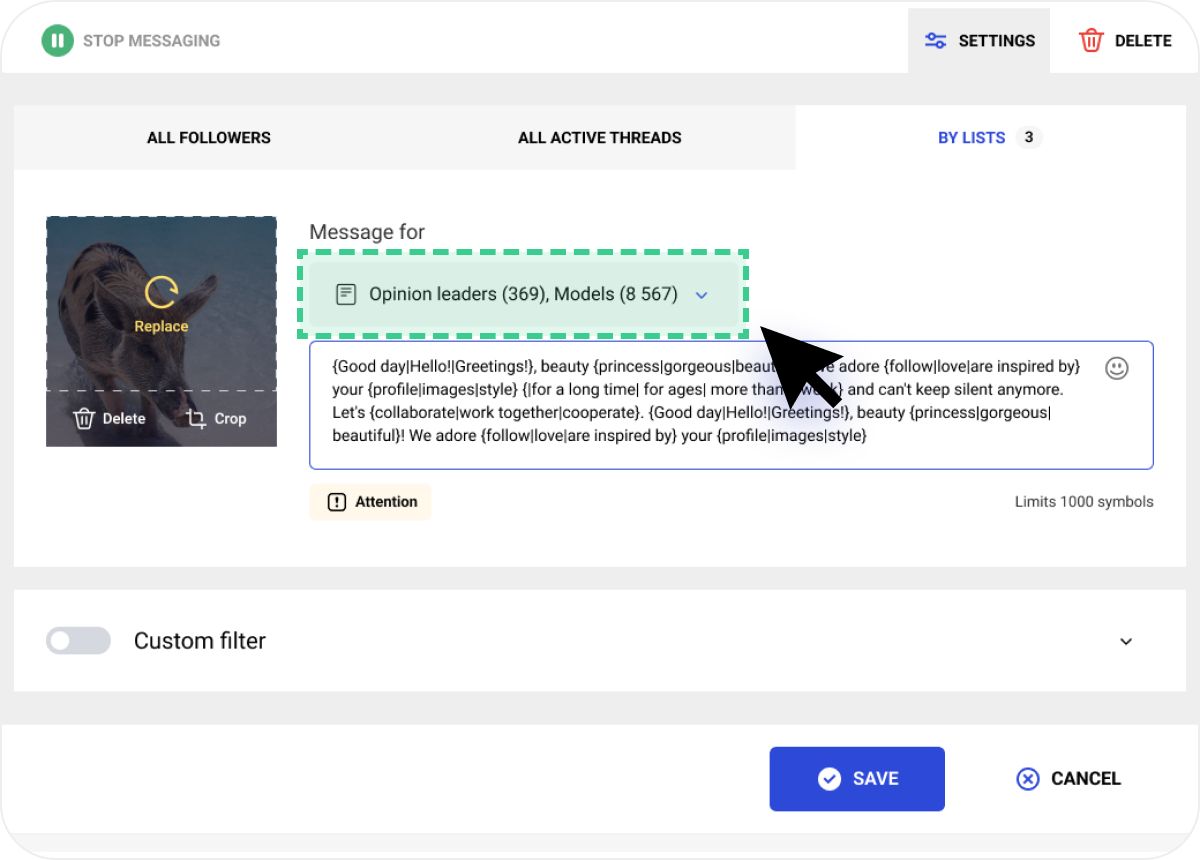 Enjoy our new functionality and watch your account grow!