Who like puppies? Everyone like puppies! It so difficult to stop watching cute videos and photos with fancy animals, isn't it? Let's browse some «star dogs» of the instagram together, just look at these cuties! :3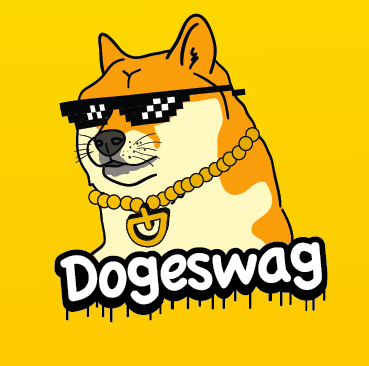 We decided to collect the most fluffy and "aww" accounts with dogs just for your pleasure and relaxation. Do not forget to subscribe at these lumps of happiness, to dilute the selfies of your classmates and posts of pop stars.



Norm, the Pug
His owner, Jeremy Veach from Seattle, prefer to post the Norm photos rather than his own. Account with 300k followers is filled on behalf of this cute dog. Norm make selfies, keeps a diary and travel a lot!






Boo, cutest dog of the world
Boo — is not a casual, but at least one the cutest dog of the world. He have a lot of photos with his fluffy friends, and he «keep» own public pages at Twitter and Facebook with a thousands of subscribers.




Corgnelius & Stumphrey corgi brothers
If you do not pay attention to the frank advertising, then you can enjoy these beautiful loaves of bread. This shaggy couple leads a secular lifestyle and happily poses for their owner-lady.




Neville, fashionable dog
This dog is one of the promoters of the label Mark Jacobs. At the photos, Neville often appears in colorful hoodie, fashionable hat of some other accessories.




Beloved Sana
Her owner isn't make publications on behalf of her dog. There are no such thoughts like «my owner is sooo strange» and so on. Sana's owner just love her and nothing more.




The most stylish dog — Bodhi
In 2015, april David Fung and Yena Kim published a «The new Classics» book — a compilation of advices for mens about city style. In order to attract auditory they run an Instagram account with presentation of these advices where Bodhi acts as a model.




Steph & The Pointer Brothers
Dogs in nature, dogs in interior, in bow-ties and in balaclavas. Look at the dog's version of Life account.




Jiff
This dog is real record holder — he is a faster runner on hind and front legs in the world. Moreover, you could see him at Katy Perry's clip «Dark Horse»





Doug, fashion pug
The secret of success is very simple: his owners like to dress Doug in different costumes — from purple cloaks to lace pajamas. Album with his photos « pop-culture king» is the best seller of the New York Times.



So many cutes! Like, like, like...oh, you want to make your doge famous too? Easy!

How? With our free Hashtag Generator, of course!

You can find it at the top board in «Tools» tab at our website or move right to it by clicking this link.
Just upload the photo of your blue-eyed boy or past the link from the instagram and we pick up a lot of hashtags for your precious.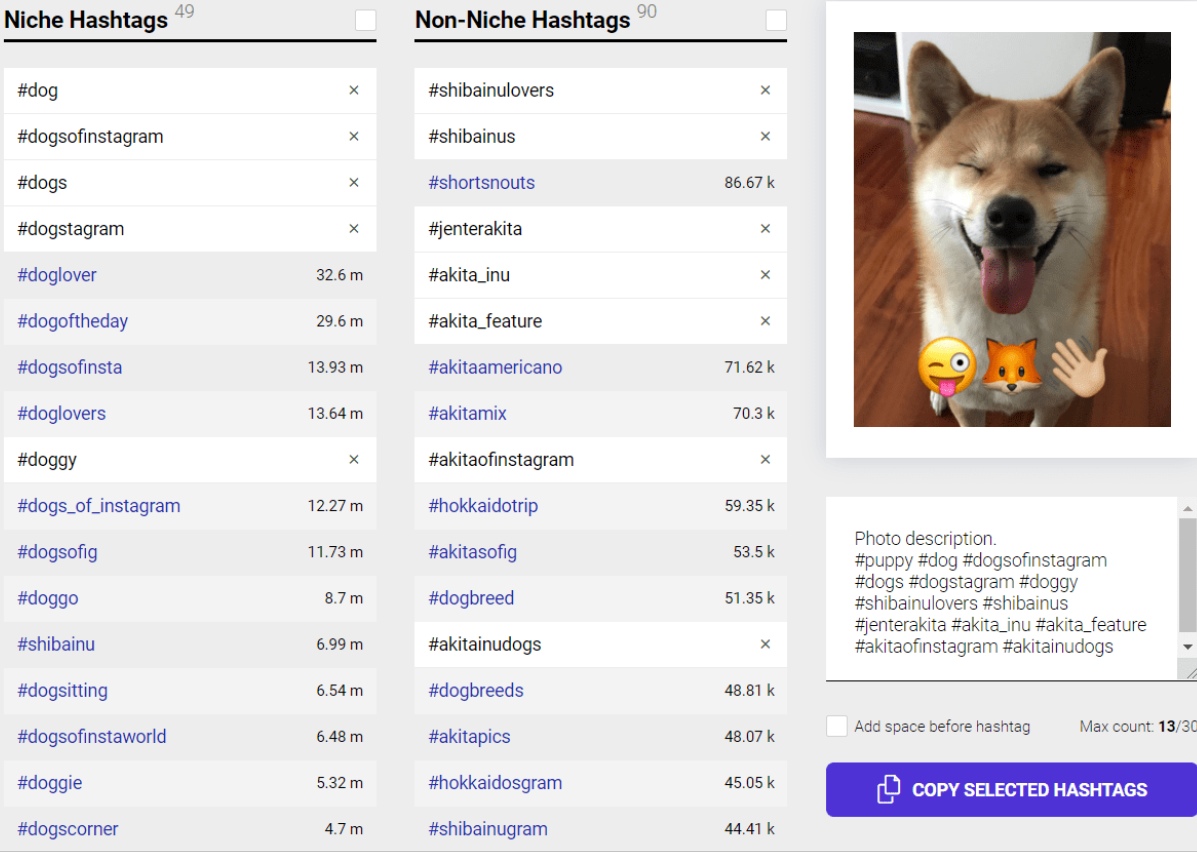 Post your dog with these hashtags and share with it's cute with the others! Cheers!