Almost every girl can become an Instagram model. It is not so important to meet all figure standards, have an angelic face or cosmic appearance. Do you want to know how? Read the info inside!

Today, the famous criteria for the ideal figure and the usual model standards have no meaning. Fashion houses and popular brands are in search of new faces. For this, they do not choose girls from leading agencies. They are looking for perfect faces on social media, and Instagram is no exception. Thousands of young girls have managed to build a successful career with the help of a virtual platform.
But to be an Instagram model it is not enough to have a pretty face, slim figure and actively post your photos on Instagram. There are several options that you need to pay attention to when promoting a profile.
What other options are there? I'm ready to share these secrets with you. Well, girls, take the tea and read carefully.
I hope that you have already read the article
How To Make Money On Instagram? Model Case Story!
There are much interesting info on this matter and pieces of useful advice how to simplify your promoting process!
Who is an Instagram model?
Instagram model is a girl who has been promoted with the help of Instagram. She is an influencer in her niche, has a large number of followers and takes part in advertising campaigns of well-known brands, earning for a living.
Often such girls work alone. This became possible due to the popularization of social networks, which allowed models to work with brands directly, without intermediaries in the form of modeling agencies.
Today, models can do it on their own. The fact is that well-known brands are always in search of new faces and beauty scouts are looking for them in social networks increasingly.
The social influence of the model gives the brand additional profit, credibility and potential buyers. Successful models can count on large contracts with publications and well-known brands for quite substantial fees.
How to become an Instagram model?
Success and fame on social networks are judged by the number of likes, comments, and followers. If you compare the popularity of Instagram with the capital, the profile on the social network is the main tool of its formation.
It is important to create an attractive profile for the audience, to design it beautifully and to conduct it correctly. It's an art!
In addition to quality content, to build successful career on Instagram models need:
interesting and bright appearance;
creative idea, the basic concept, and action plan;
willingness to invest a lot of time and effort in promotion.
It is important to build a clear system of attracting followers, and when a model has an audience of followers, stylists, fashion editors, and photographers themselves start to come to her.
A good Insta-model is also a blogger. I can even say that there is almost no difference between them because all models started with a blog. In any case, to attract a wide audience it is recommended to touch on popular topics - fashion, sports, cooking, HLS, beauty industry and so on.

Choosing the right niche, you can successfully earn on advertising. Recently, the creators of popular and emerging brands are working with people who have a large number of followers in their arsenal. Employers offer girls to advertise the product on the Instagram page. Thus, without much cost, they can promote the brand to the masses.
A model simply talks about the product or service on her/his page, and users, following the advice of a friend, start to be interested in the brand.
Participation in contests
Well-known brands are looking for new faces with the help of competitions on social networks. For the first time, such an idea was implemented by the famous brand Levi's in 2012, when the company found a face for its new advertising using the hashtag #iamlevis.
Be sure to follow the right accounts and keep track of hashtags for models, so as not to miss the opportunity to participate in competitions.
A hashtag is a label that makes it easy to find videos and photos by setting a specific topic. To use it, you need a # symbol, followed by a word describing the contents of the picture.
Ranking them is based on the number of likes received. If the tag is chosen correctly, the probability of increasing the number of followers increases significantly. The more popular tag you use, the more likes you can collect on Instagram.
To attract thematic users, it is better to introduce more specifics and describe the real events taking place at that moment.
I've already written about all the secrets of setting and choosing hashtags in the article
Trending hashtags on Instagram right now!
Choose the right hashtags - this is the key to success!
The time of publication matters
The quality of the photo, interesting content, a good description and selection of hashtags are important factors that allow you to increase the popularity of your publications.
It is also important to place a photo at a time when most users visit this social network.
At this time, they have time to view updates, and learn something new about the people they follow.
Based on statistics, it is best to do a photo update on Monday evening, and on Wednesday or Thursday in the middle of the working day.
To simplify the work with the publication of posts, you can use
scheduled posting
. It allows you to select the necessary time for publication, as well as edit the post and save it to a draft.
To learn more about this tool, you can read the article
Get Your Affairs in Order: How to Schedule Posts on Instagram?
I am sure that using it you will simplify this process as much as possible.
All the mentioned above points can be reached easily if you use Inflact. Thanks to advanced algorithms you will get likes and followers without risks of being banned and without wasting your time!
Top 5 Instagram Models!
It's time to get inspired by the beauties of Instagram! After all, we all know that without visual motivation, it is sometimes very difficult to maintain all your dreams and goals.
Therefore, I've prepared the Top 5 Beauties that are becoming more popular every day!
Nina Agdal
Nina Agdal is a model from Denmark, who is in demand in the modeling business due to participation in photo shoots of famous brands Victoria's Secret, Frederick of Hollywood, Macy.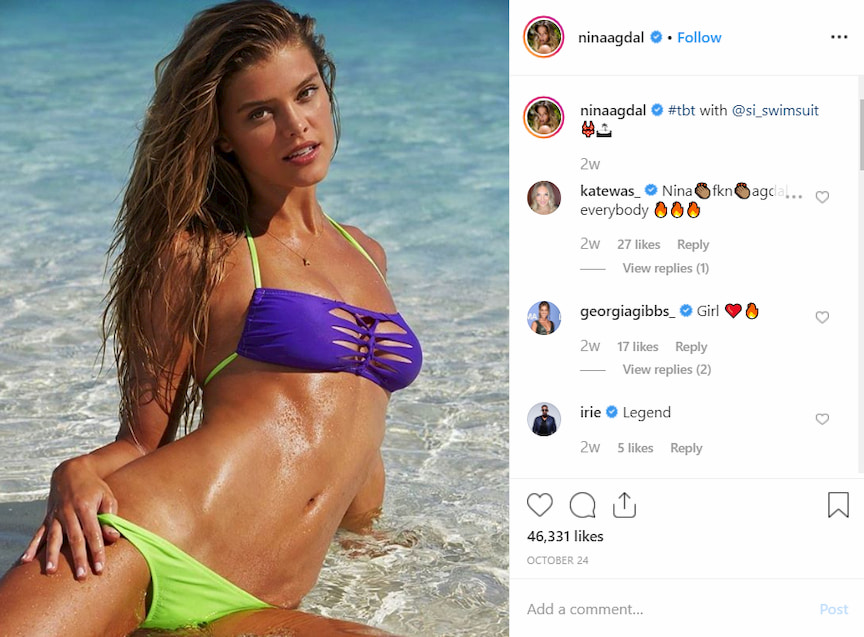 Ophelie Guillermand
This model from France looks natural and mega charming. Her debut in the fashion world took place a few years ago with an appearance on the cover of the December issue of "Vogue Italia". After that, Ofeli Gillerman participated in the advertising campaigns of many famous brands, including Ralph Lauren, Donna Karan, Alexander McQueen, and Chloe.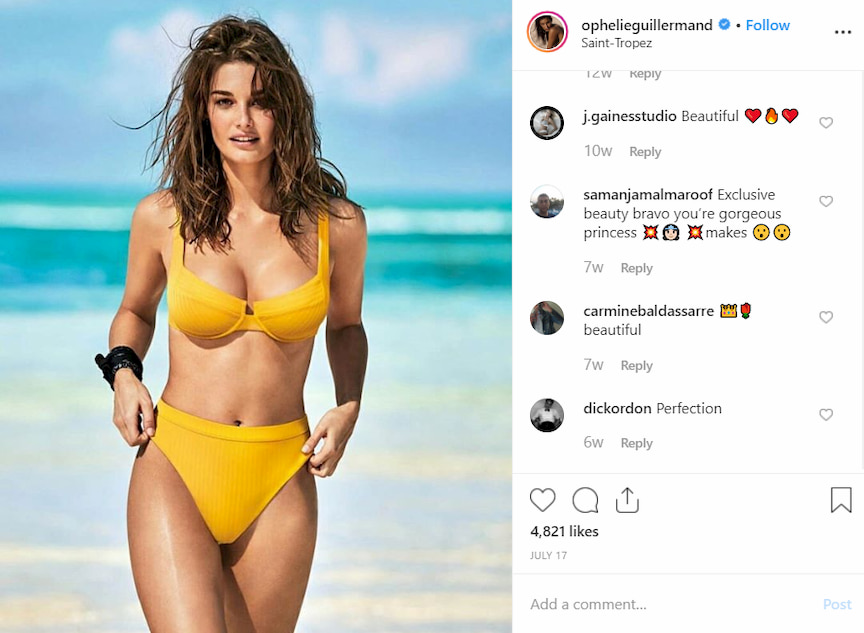 Cintia Dicker

This red-haired beast built a successful career as a model, as she was very petite and pretty. Cintia Dicker is simply the standard of the girl of summer. Bright, cheerful, active and very, very beautiful! Her freckles are kisses of the sun are beautiful! Around us, there are not so often people who can be sincerely called a rainbow. You can be charged with positive emotions in her company:)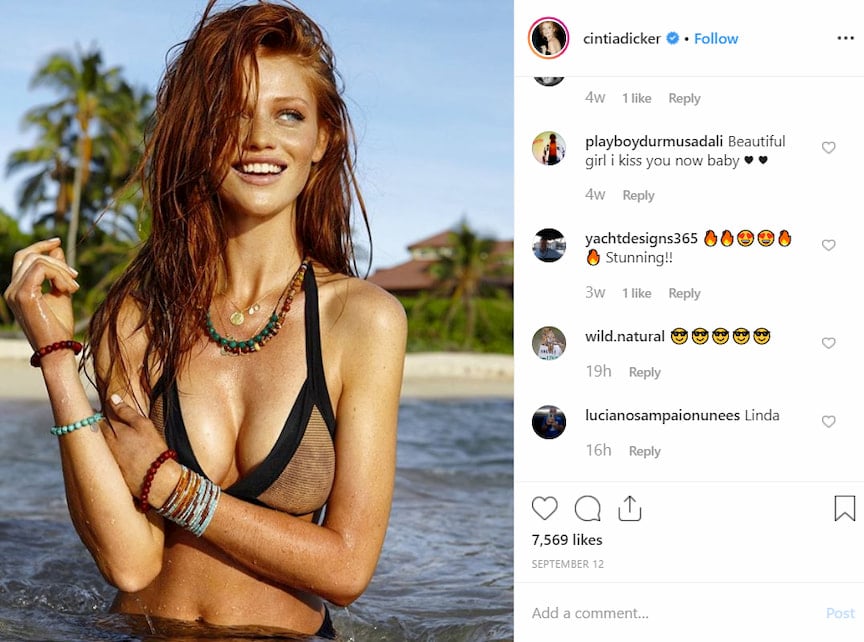 Chanel Iman
Chanel Iman is an incredibly beautiful and talented American model. Thanks to her exotic appearance, which she got from her mother, she was able to make a mash on many designers and famous photographers. The girl gained real popularity thanks to a long-term contract with Victoria's Secret, becoming one of the few black models of this brand.
Now, the girl continues to perform at fashion shows and actively shoots for glossy magazines with a world name.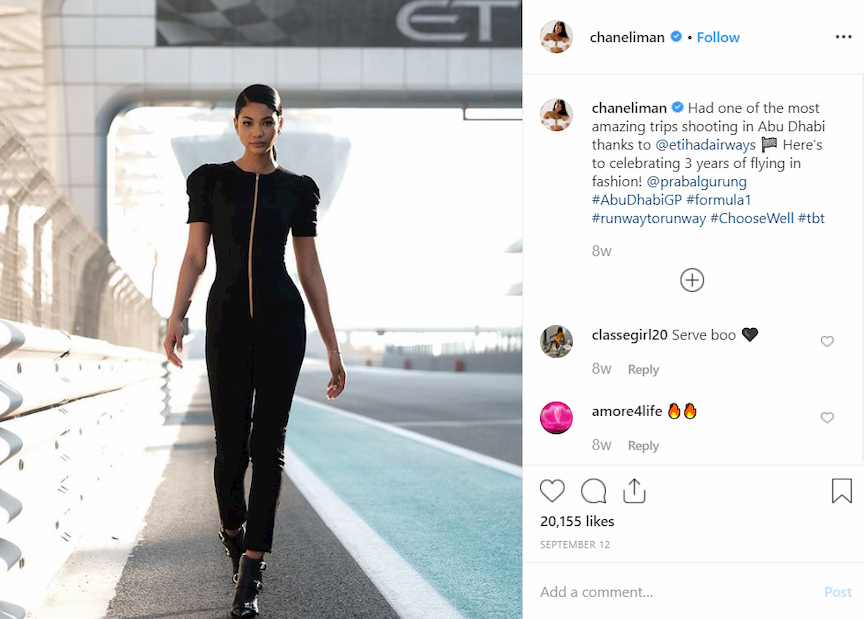 Bar Refaeli
Bar Refaeli entered the world of show business as a child-as an 8-month-old baby, she managed to star in advertising films. The girl stopped posing in early childhood because of braces and managed to tackle serious modeling activities only when she was 15 years old.
In 2000, She took part in the Israeli beauty contest, where she received the title of "Model of the year". It was a breakthrough in her career.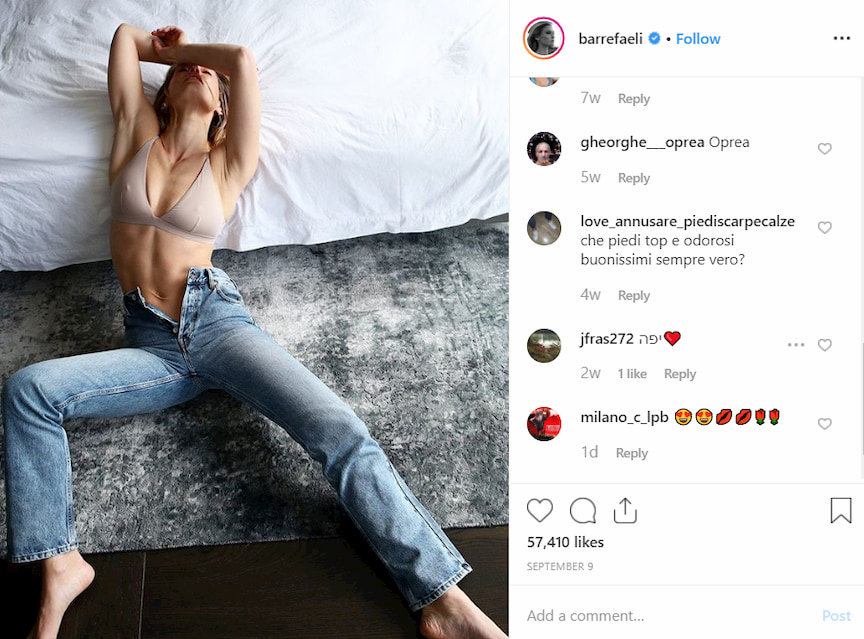 Do you want even more cool examples of models that will inspire you to fulfill your dreams? Read the article
20 Hottest Instagram Models!
and be inspired by every beauty!