Ready to find out how to download Instagram videos right from social media and capitalize on them? I reveal here the simplest way to save video from Instagram + a complete strategy for using them to earn money.

Instagram content reuse
Nowadays, content is valuable and meaningful by itself. It doesn't matter if an influencer published the video on their page with millions of followers or an expert that you're following published it. Or if you found it in the Explore section.
You just love the video itself as content. And you want more videos like this in your life.
In 2021, you can capitalize on the value of many types of content. It doesn't matter what it is – a photo, a video, an infographic, or any other type of media can be published on Instagram. It's precious to other users, and the only thing you need to do is reuse this content and promote it.
There are a lot of entrepreneurs who have already caught this flow. They're making big money reusing content on Instagram. They are so-called Instagram feed curators. Of course, they credit the original publishers of the content they reuse!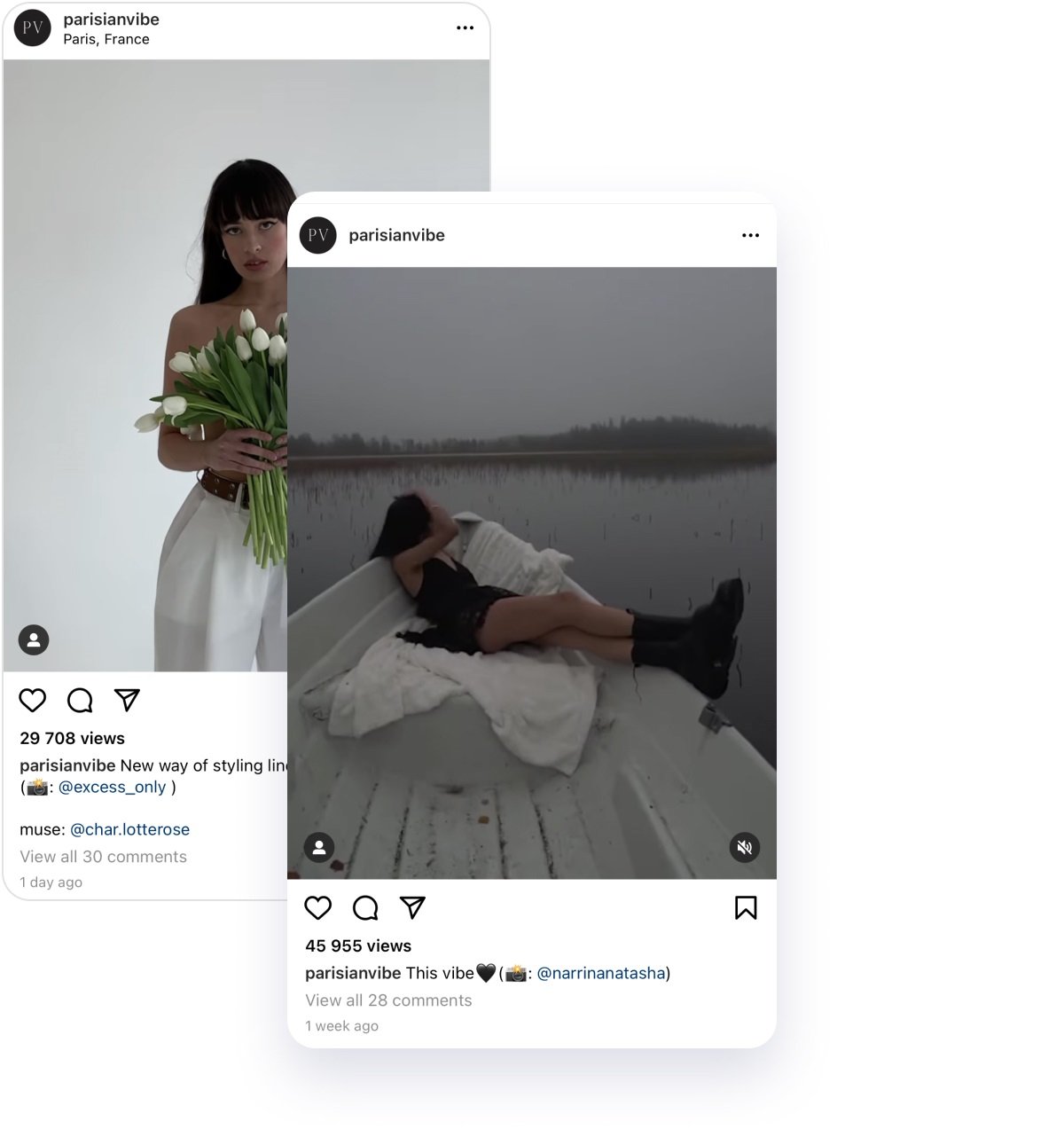 Benefits of a curated Instagram feed
This kind of content curation is a winner for all sides – for creators, for followers, and for the curators, of course.
Every post on the curated feed of popular accounts can bring more reach and popularity to the authors of the content. In addition, feed curation accounts save money for authors and their advertising budgets, as the curators promote their content with tags on their pages among big audiences.
For followers of your curated feed, it is an excellent opportunity as they can now follow profiles that catch their interest in your feed. In addition, there are so many curated feed pages on Instagram that every person can choose what to follow to find unique and inspiring content about all the topics they are interested in, without promotional posts.
For instance, if the user is interested in various beautiful motorcycles, they don't need to follow the Harley Davidson account or an account of one custom garage and consume lots of promotional posts along with beautiful and inspiring content.
They can follow @extremebikes and enjoy amazing videos and photos of bikes all over the world.
And for curators, yes, there is one obvious benefit: you can earn from this. Here are @silk90s account rates: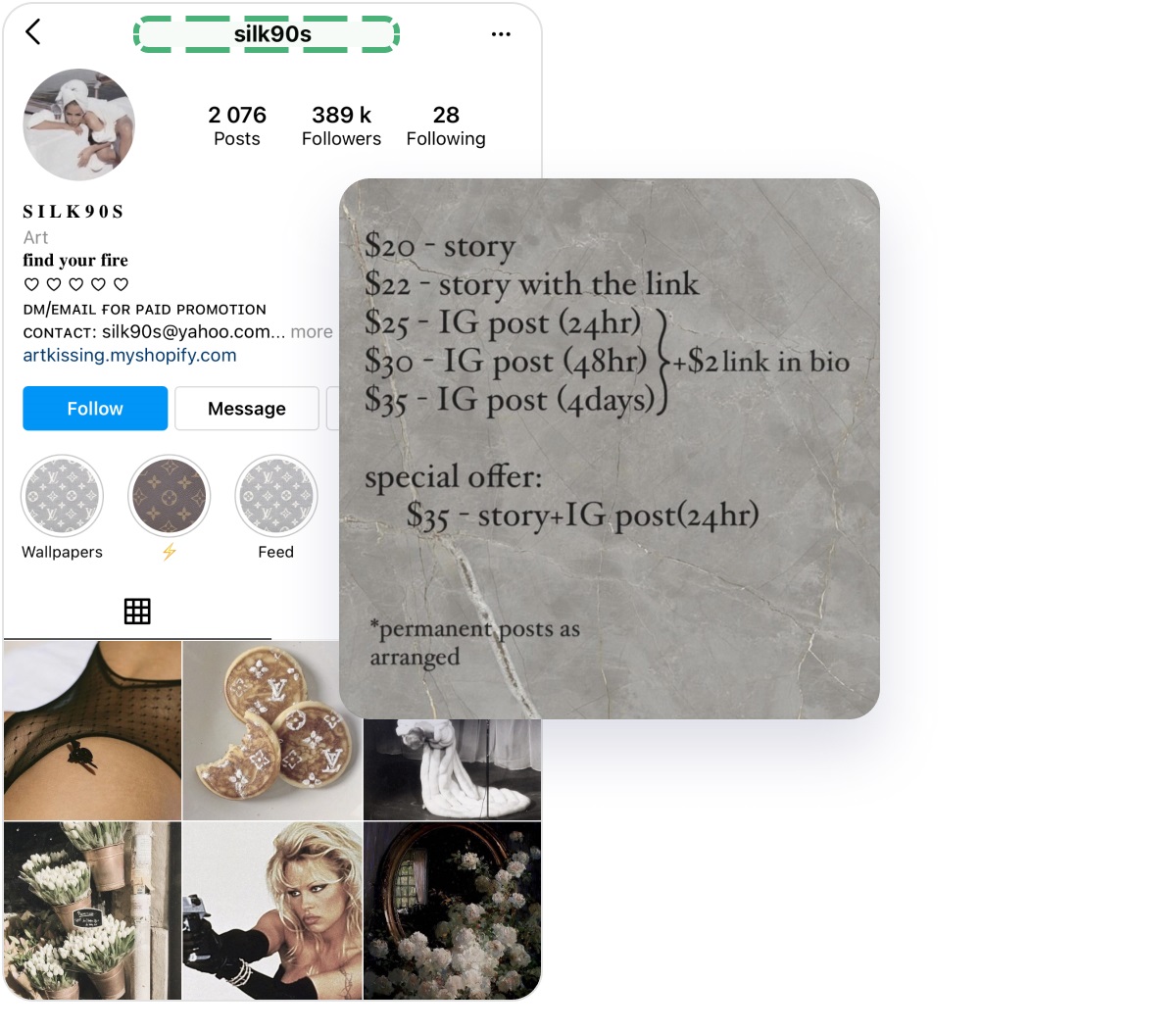 Just tell users you can post their content in your account, and they can pay you for being tagged in your post or Story. Just filter them so that their content matches your account concept. And always grow your page followers community to show your potential advertising clients they will become popular by reaching your big audience.
Find, download, upload – the simple strategy of feed curation
So what is your strategy for creating a curated feed page with inspiring Instagram videos?
You can use Instagram photos and videos on your Instagram account after you download them right from social media in the original quality. However, you need to be sure you tag the author or credit them in the caption.
Choose the concept for your account, make a thoughtful selection for the feed, download content, and post consistently.
That's it. You don't even need to leave Instagram to make it real.
Here are some topics that are popular for Instagram curated feeds right now:
80s
70s
vintage
beauty
old cars
pop-stars paparazzi photos
traveling
There are lots more, just choose one that melts your heart and you will find its audience for sure.
The most exciting thing I discovered after a little research: some of the content is even more popular on the curated pages than on the account of its author! So you can do a good thing and help others grow, too.
In the example below, you can see how one video posted on the original author's page has even fewer views than on the page of the curated feed.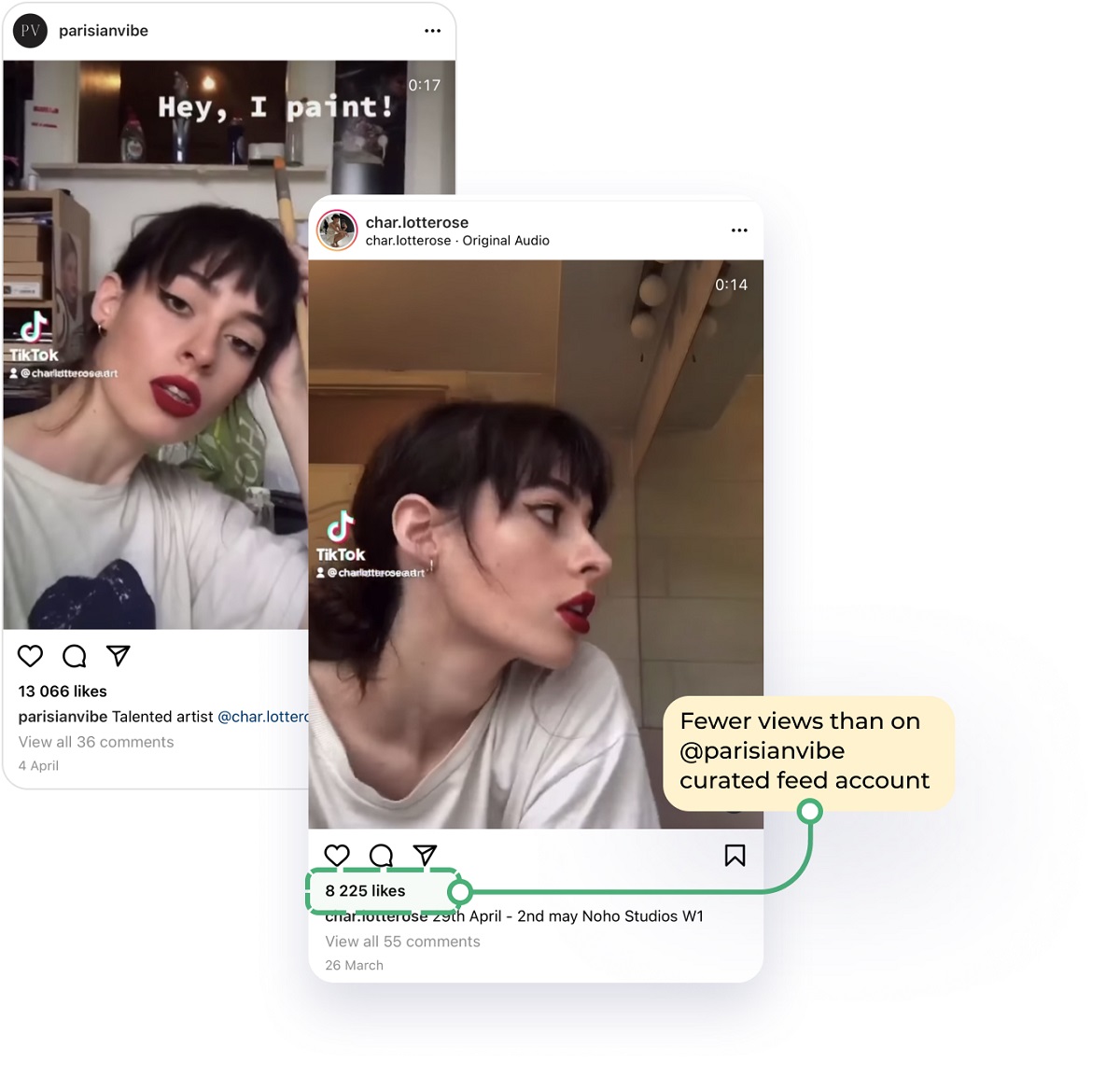 So this is even more beneficial because you can even use this page for talent research.
The 3-step strategy of curating a feed
After you've defined your idea, topic or concept of the profile, it's time to master the strategy.
Firstly, you need to create a 30-50 member list of accounts that can post videos or photos to inspire you and your audience.
Secondly, try and use the tool that we offer to download videos from Instagram. It is ideal for this purpose as you can save lots of content in bulk for future reuse.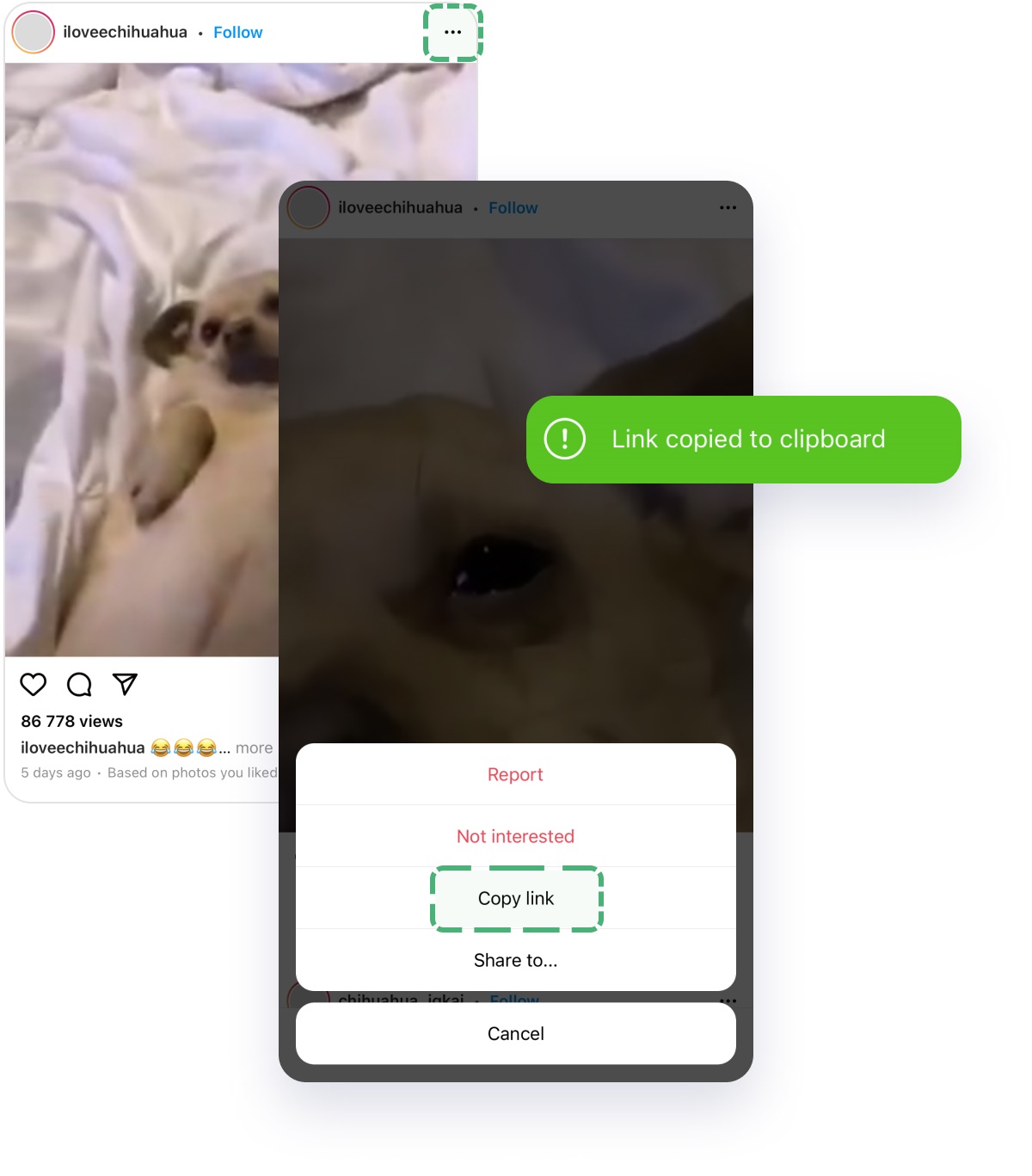 How to use it to save from Instagram in the original quality:
Copy a link to the Instagram post you like.
Paste it in the Inflact tool.
Download the content to your device.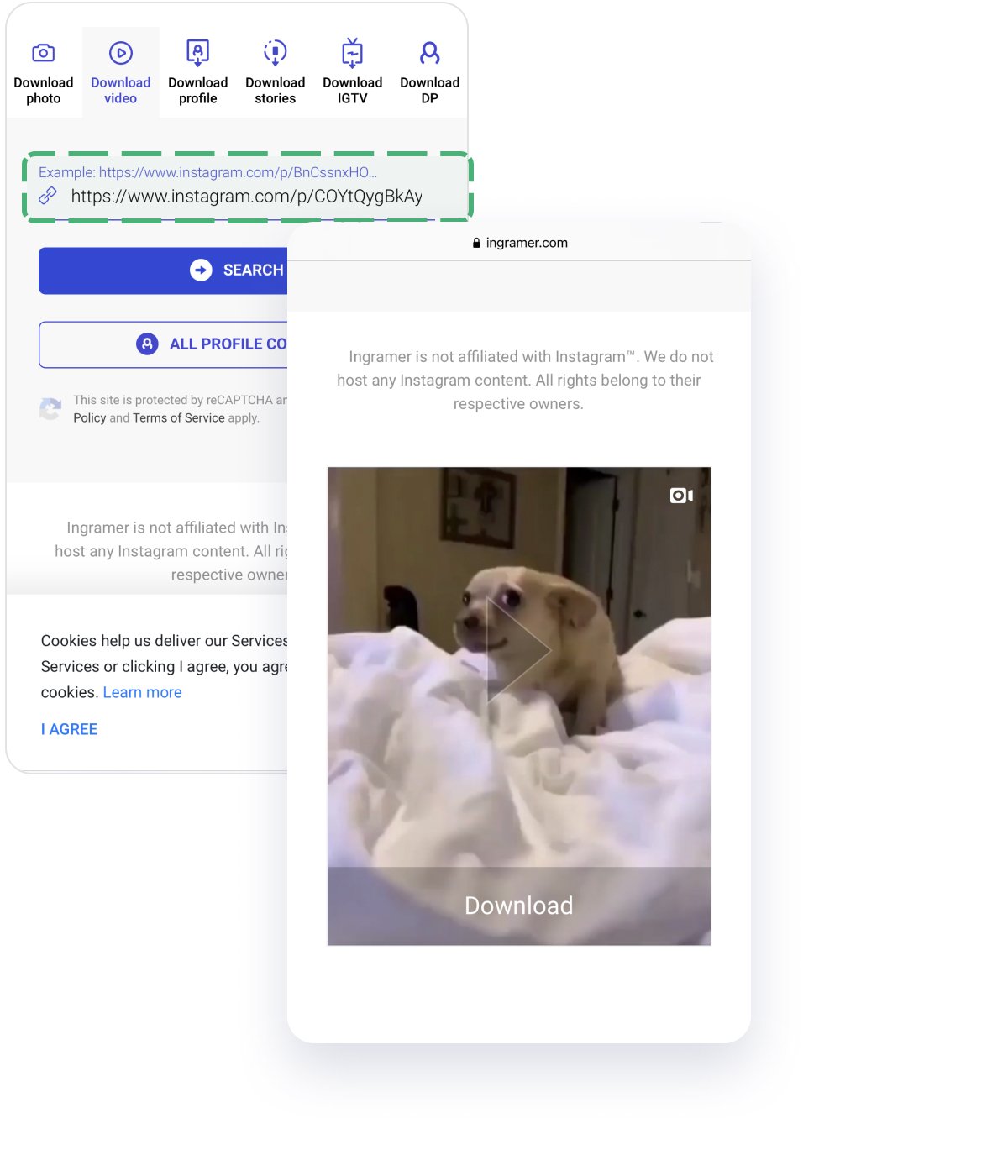 You can use any device to save from Instagram with the downloader, so if you use the desktop version of Instagram for posting (or mobile, it doesn't matter!), this is a much more comfortable thing. You can download the videos from any profile and then post them on your page automatically with the posting mode.
What's more, you can save videos in bulk and post in bulk! And you don't even need to do anything – your page will grow by itself, and the only thing that remains to you is to earn money from making advertisement posts on it.
Lastly
This strategy is simple and can be implemented using automation in all its steps. You can save your time for deep research of inspiring content while automation does everything for you.