If you will trace throughout history, you may notice that people have always longed to disguise their personalities. Janna D'Ark, False Dmitry, Harry Potter characters, Deadpool. If a good while ago this acting was pretty dangerous and risky, nowadays wearing a mask is entertainment, especially on Instagram.

Oververview:
What is the trick of Instagram AR Filters?
How to use it? Step-by-step instruction.
How to create your own AR filter?
Why can't you find face filters on your Instagram?
Where to find new AR face filters?
What is the trick?
What attracts people better than new gizmos, introduced by Social Networks? Instagram AR filters is one of the recently added options, which managed to earn the affection of millions of Instagram users immediately.
Augmented Reality filter is one of these options, which allows you to try on yourself all sorts of filters (masks) in real time. In a moment you fall into the bohemian girl persona or take on the role of doggy.
This kind of images can be overlayed on a particular photo or video. In a result, you get a harmonious picture with a special mojo. It gives zest to your selfie, so the photo becomes more attractive and interesting.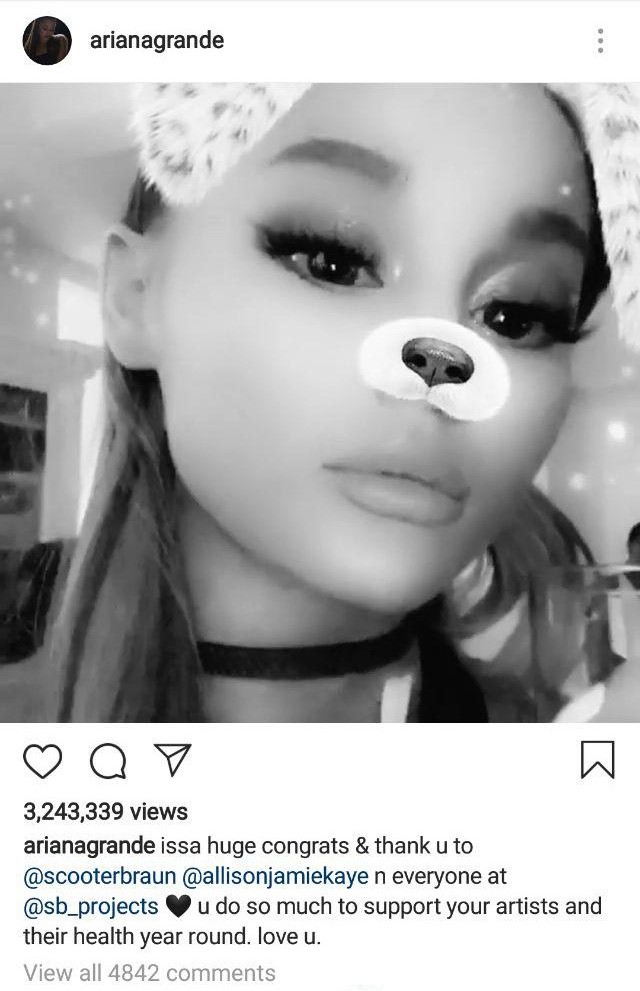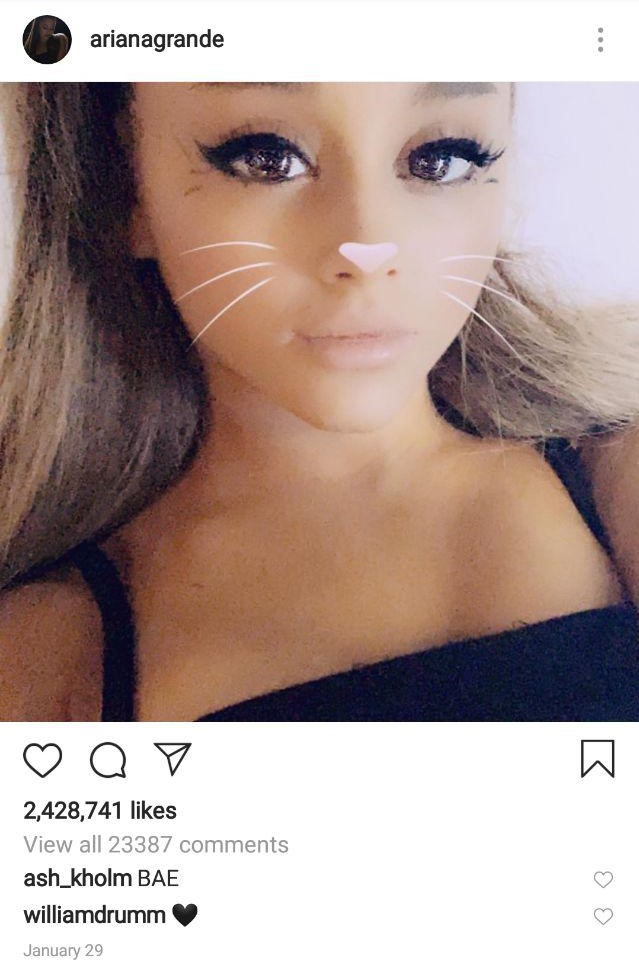 How to use it?
100% sure that you already know how to work with these filters to handle your selfies and videos. The MSQRD application, Snapchat, and others apps offer a similar feature, that is loved by many users. Instagram AR Filters work very similarly but can be activated in a little different way. So, let's discover America and find out how to use these filters.
1st step. Open Instagram on your mobile device;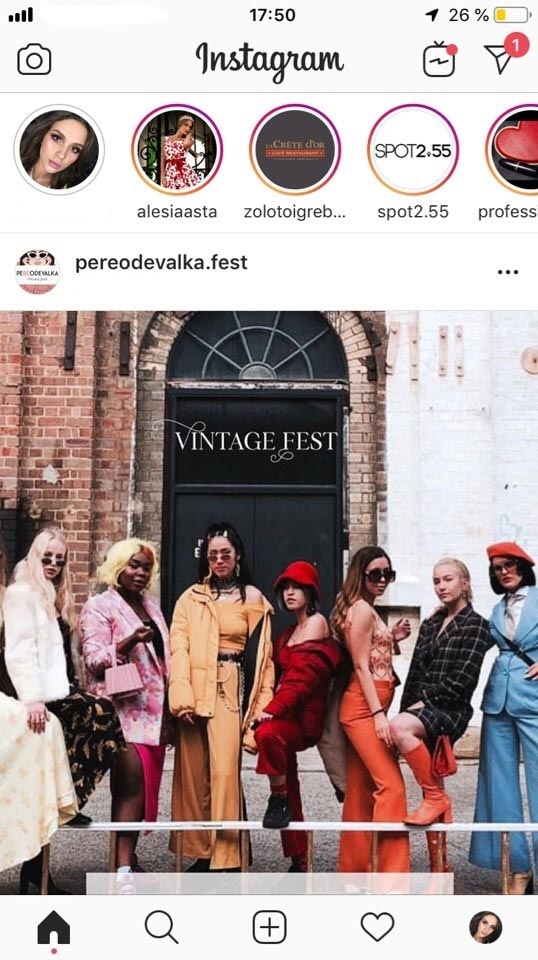 2nd step. Swipe to the right and click the icon with a smiley in the lower right corner of the screen and here you are!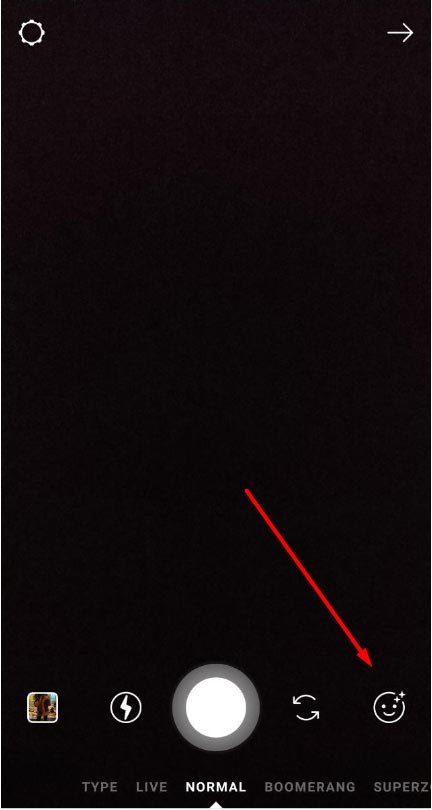 3rd step. To see the full range of available filters you need to slide left and right;
4th step.Try them in online mode. You can open your mouth or raise brows in order to activate some of them;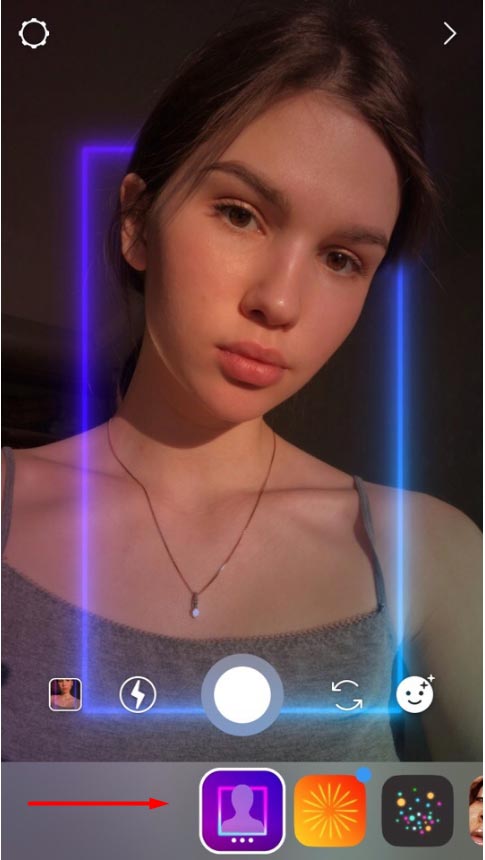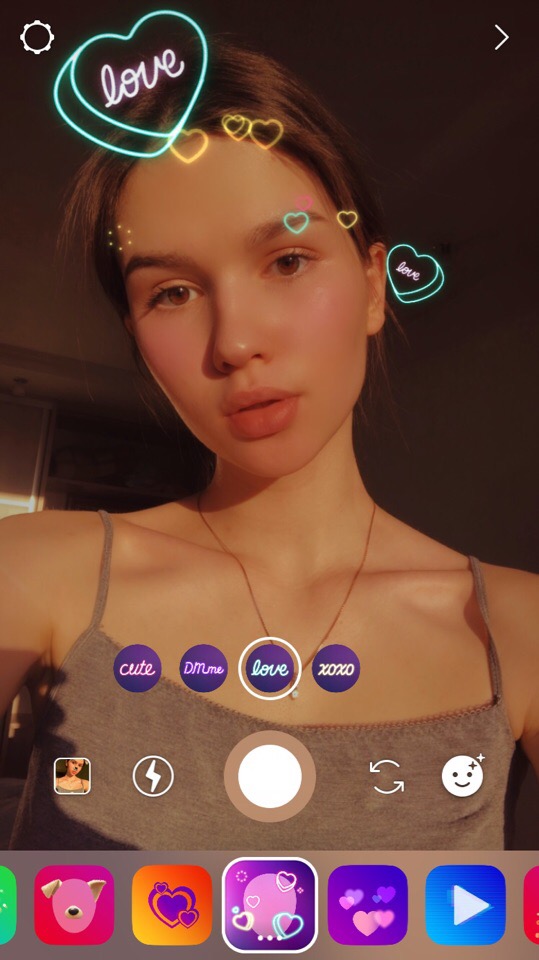 5th step. Now you are staying at the parting of the ways, cause there are more than 50 filters at options, you need to choose one of those filters and press the shutter button to take a photo or a video;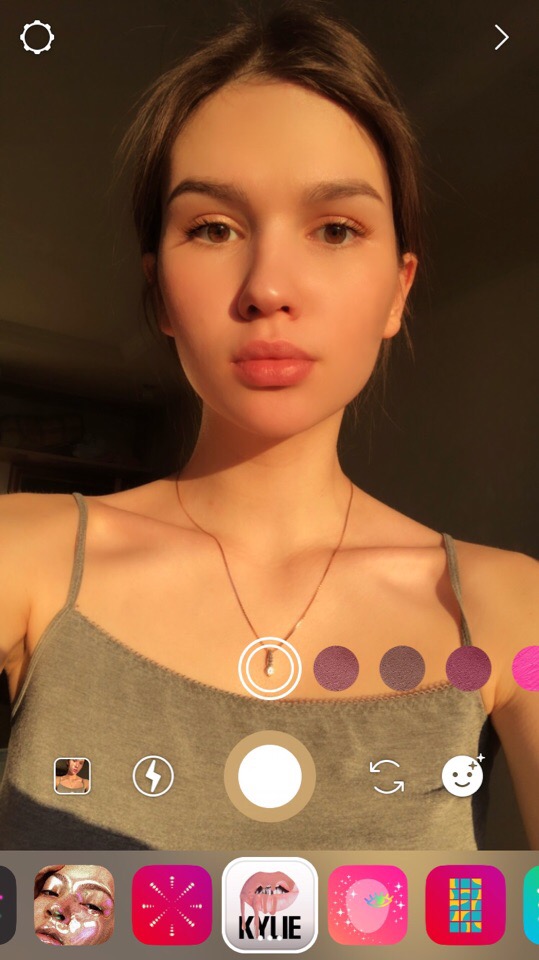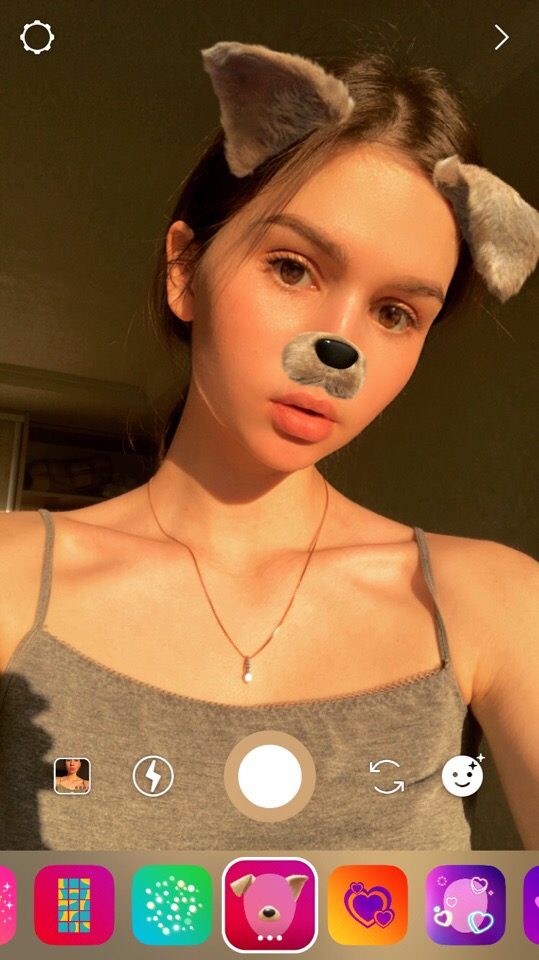 6th step. Click the "Save" button or the plus sign to add a photo to your Stories. Or you can use the button in the upper right corner to add stickers, pictures or text.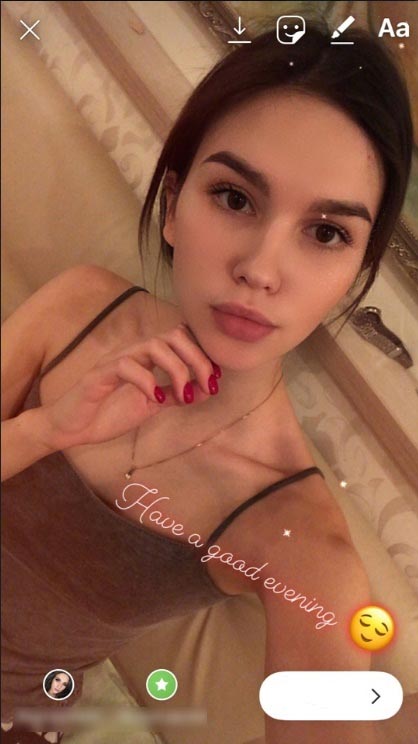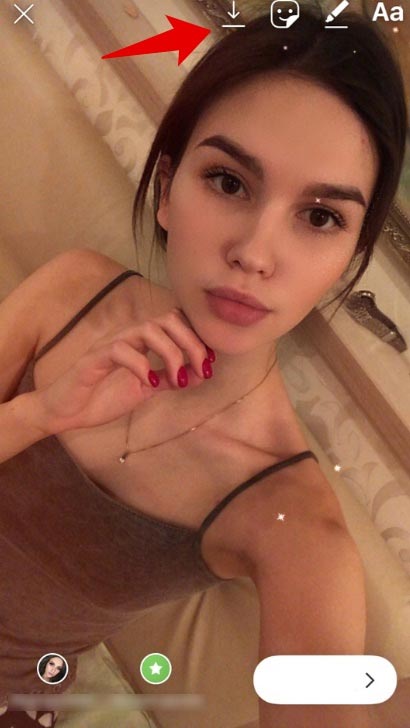 What is the point?
As it was mentioned earlier, this function will make the photos more interesting and colorful and visually pleasing. But there is one drawback - images with superimposed filters can be uploaded only in Instagram Stories. And in order to post a photo on other social networks, you must first save this photo, and after that, you will be able to post it in a social network.
First, you can use it for personal purposes. Once you apply an AR filter you put a twist on your face. So, girls, no need in spending hours in front of the mirror putting makeup on your face in order to look gorgeous on the pic! Just use AR filters and forget about makeup once for all.
Second, that is a barrel of fun, it's priceless. We should appreciate things that make us laugh. Imagine a stagette, using AR filters you will take the ease in surroundings of luxury, mystique, sophistication (and psychedelia for huge buffs) In addition, you can apply filters on the face of your friend failing to mention that. Really great pastime and a lot of cool pics as a token of it.
Third, using AR filters is beneficial for one's
business.
It is an extremely powerful tool for
raising your brand awareness and attracting new users through viral effect.
Take a look at how famous brands use AR filters as a part of their marketing strategy.
Rihanna's Diamond Ball Filter
I personally admire Rihanna and want to highlight the fact that the filter was created to celebrate Diamond Ball, whose mission is to raise money for Clara Lionel Foundation. Rihanna set up this foundation with a great aim to support educational and health programs around the globe. Thus, an AR filter helps to boost awareness of the existence of the foundation. Isn't that for the good of society? And a cherry on a cake: with this filter, you will absolutely stunning and shine bright like a.. exactly.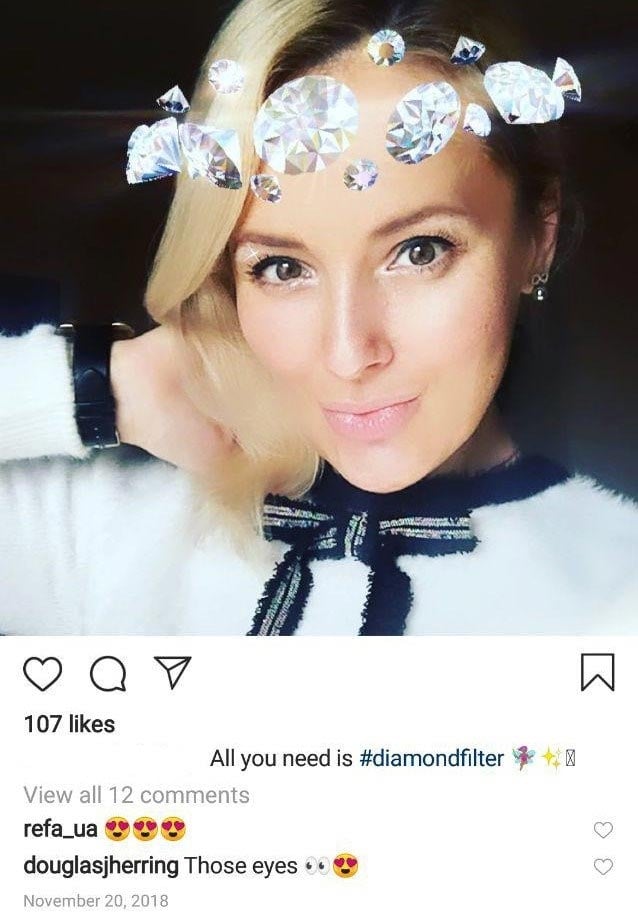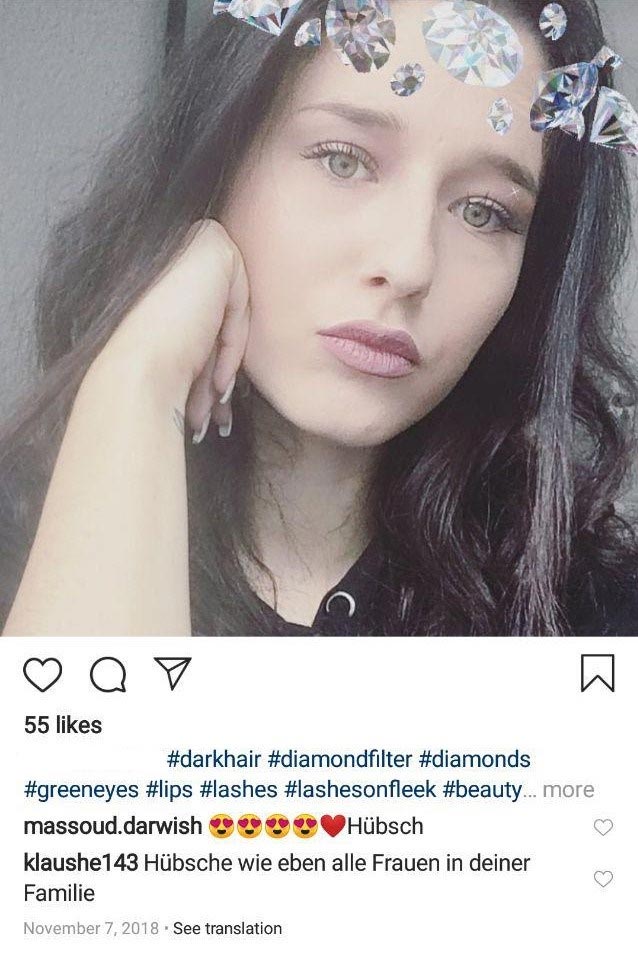 Moreover, the filter provides a mode for two for those who want to make a "shining" joint selfie with a friend. You can find this filter in the gallery of AR filters once you follow Rihanna on Instagram.
2. Kylie Jenner's Lipstick Filter
Her custom face filter was launched on behalf of its brand Kylie Cosmetics and was one of the first to create a customized filter. Kylie's
instagram followers
can try on different shades of lipstick, which a TV star sells to accurately determine whether the color is matching before buying.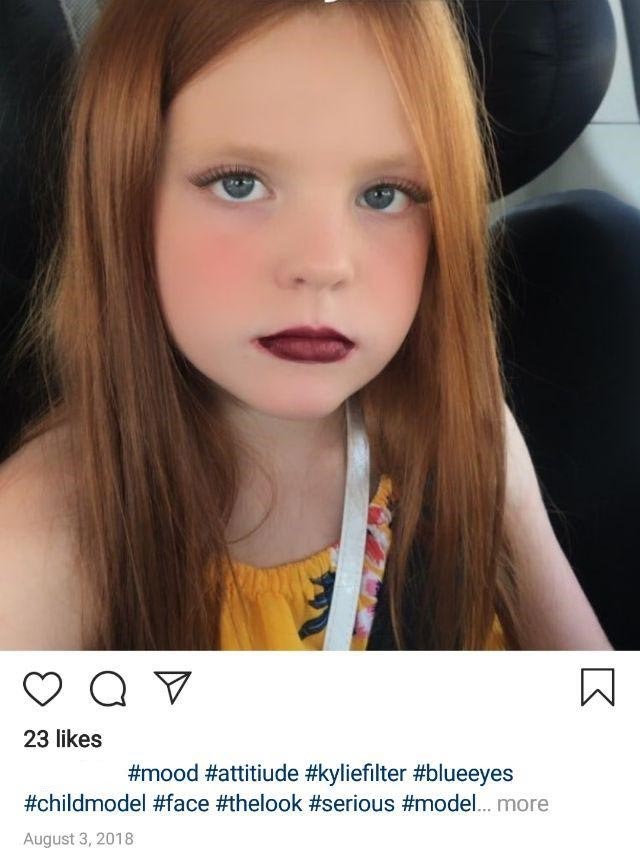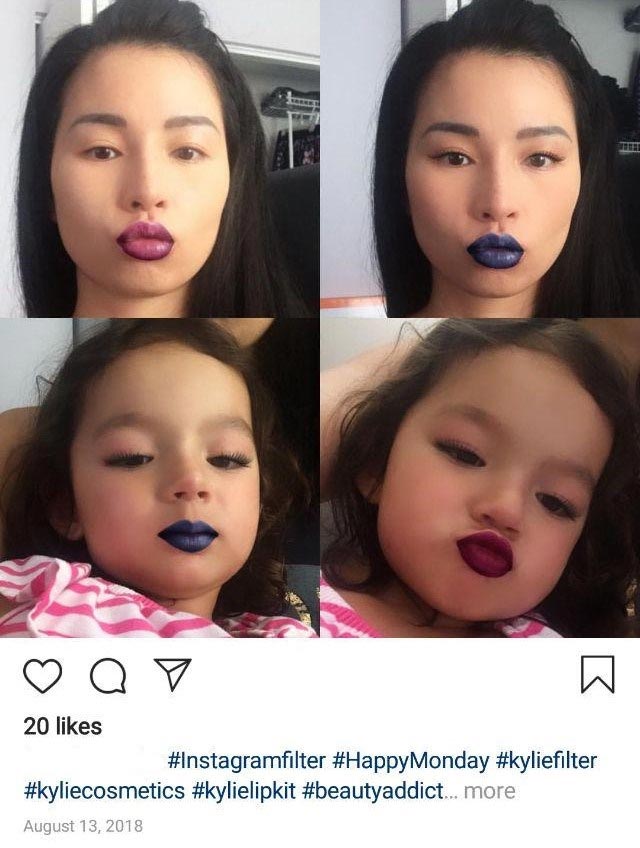 3. Disney's Mickey and Minnie
Let's enter together our second childhood! The super cute "ears"- filter will plunge you into the animated cartoon world. Well, Disney has always been in the trenches and always live up to its promise.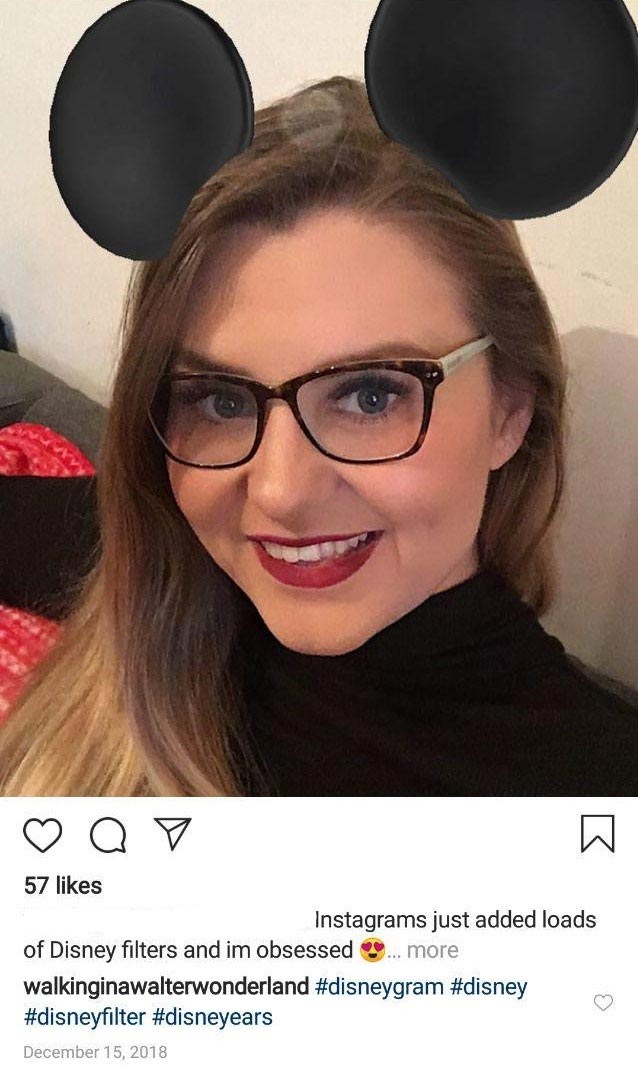 4. Gucci's Beauty's Portrait
Once created its Instagram account, Gucci decided to launch their own face filter, dignified, majestic and with a hint of humor. Try 3 different variants of a Barocco style images, feel like Louise de Kéroualle for a second.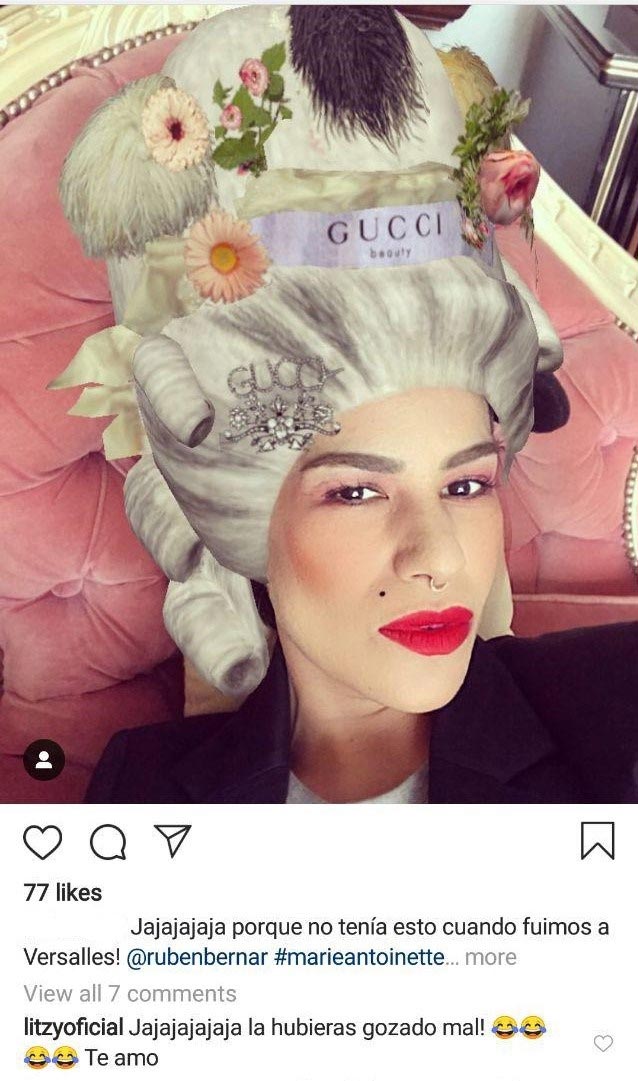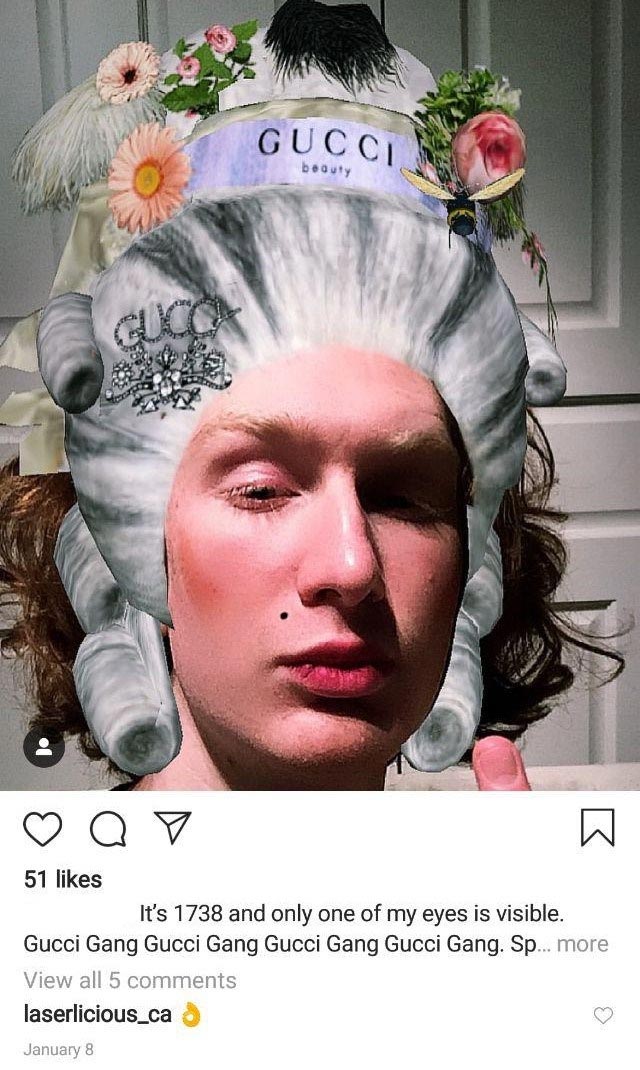 So, do not hesitate to create your own custom AR filter for your brand. You can see from a living proof, that it is extremely beneficial to integrate this tool in your promo campaign.
But it may happen that your branded filter fails to gain traction and popularity due to a small percentage of TA coverage of your account. And here
Inflact
joins the game. It is an extraordinary generative and powerful Instagram bot: it facilitates as of 1250 account interactions per day.
You may wonder, how you can create your own AR filter as it was said that it is super-duper posh for every business.
How to create your own AR filter?
You absolutely did not have to be a hacker or mathematician or hire a specialist, as everything is quite simple. There is a special service, that is called Facebook Spark AR Studio.

It is very easy to use, its interface is simple, so even people without serious technical experience will be able to create their own filters. However, in order to add the filter you created to your Instagram profile, and for others to have access to it, you need to submit the use of the private beta version of Instagram.
The Spark AR Studio website has video explainers for almost every function it offers, so you can freely use them to create a branded face filter.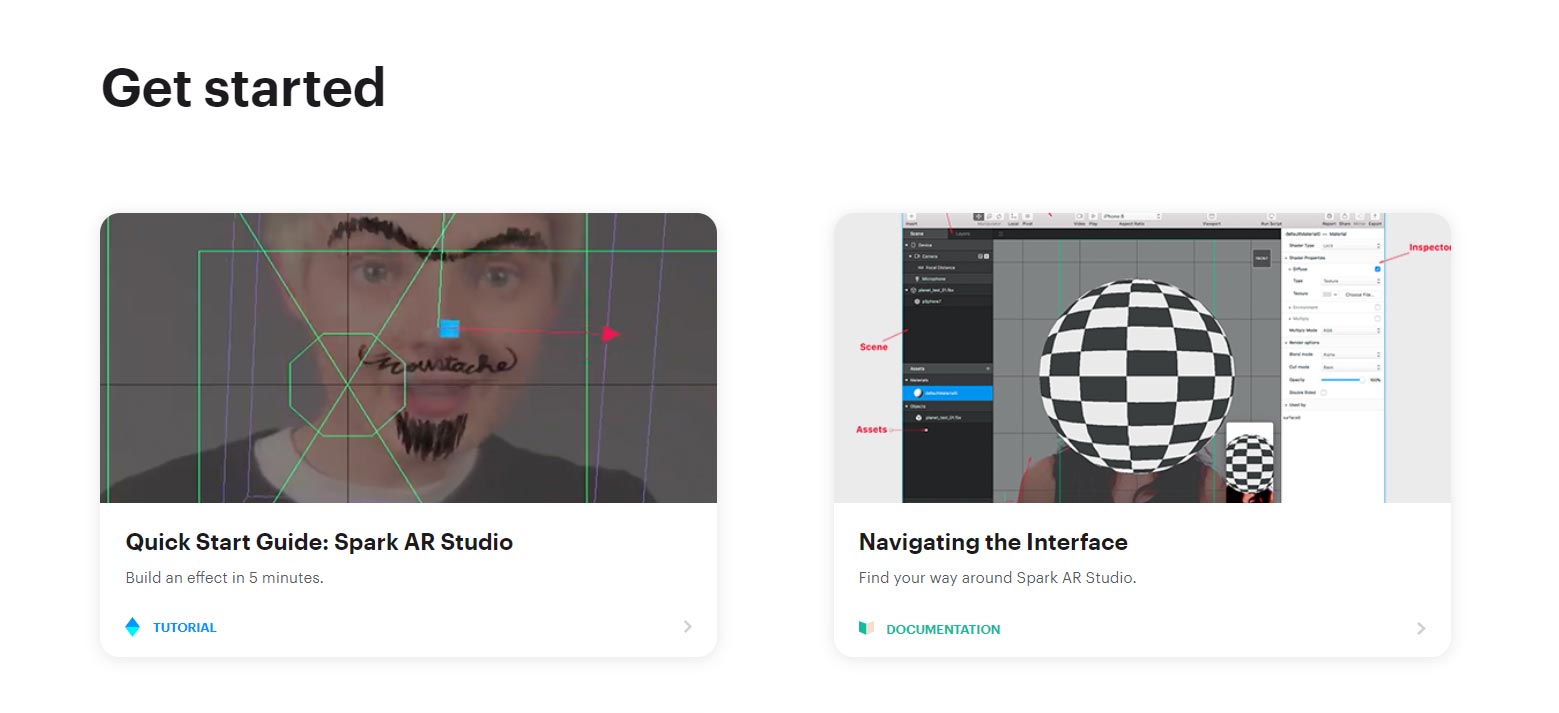 Some users may face a problem finding no AR filters on Instagram. Why? Let's figure it out.
Why can't you find face filters on your Instagram?
Sometimes it happens that the update is uploaded and working, but the face filters have disappeared for some reason. What should you do?

For a start, try to make sure that the software of your smartphone was previously updated to the latest version.

The second thing you can do is check for problems related to the administration of the social network.

In the end, try to restart your phone, maybe this will correct the error.

But what to do if, even after all the actions performed, everything remains in a sad state. If the smartphone initially had filters, which disappeared later, it could be the developers problems . In this case, you need to download the update again and wait a bit.

If after the next attempt to update the mask did not appear, and it took a long time after it, you should ask for technical support help.

Where to find new face filters?
If you haven't guessed yet, you need to follow certain accounts that offer face filters if you want to get new and rare ones.

We have already talked about face filters from celebrities and brands, but Instagram developers launch new filters almost every blessed day. For instance,

@johwska offers a filter of glittering skin.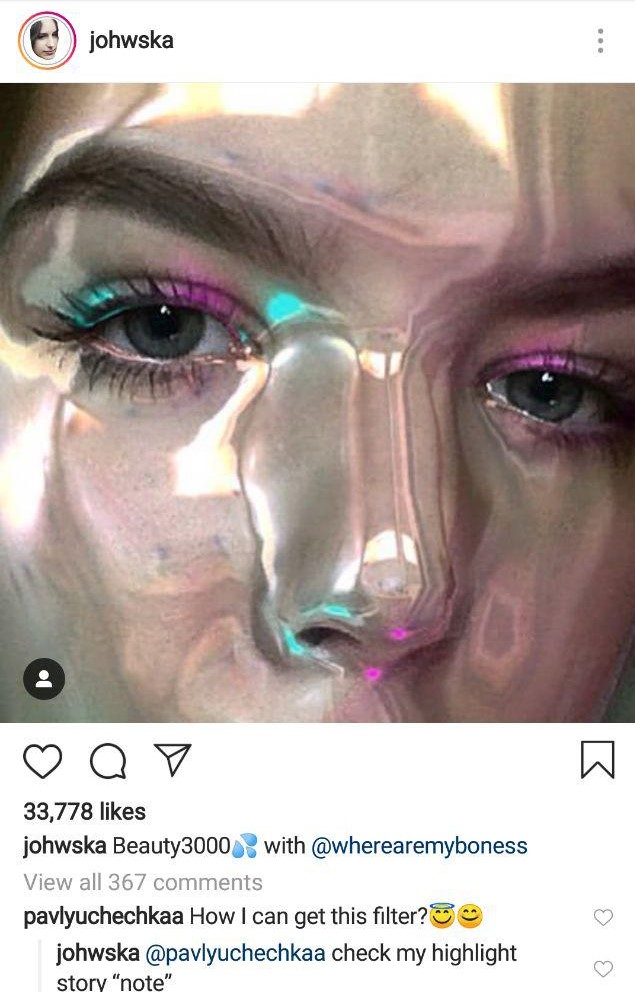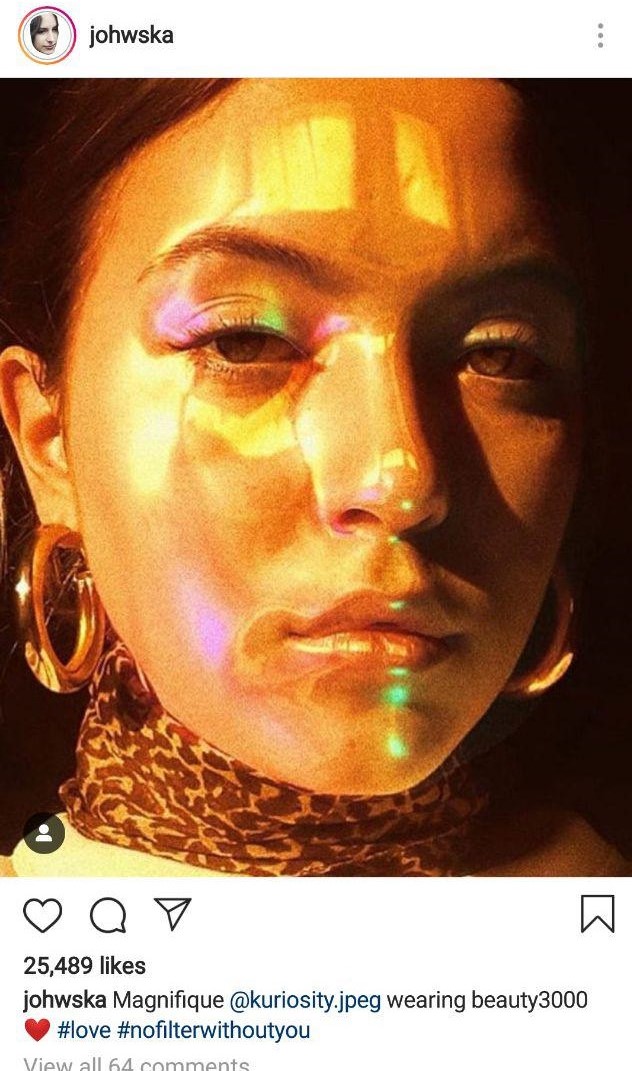 @felipepantone
covers your face with a steely mask.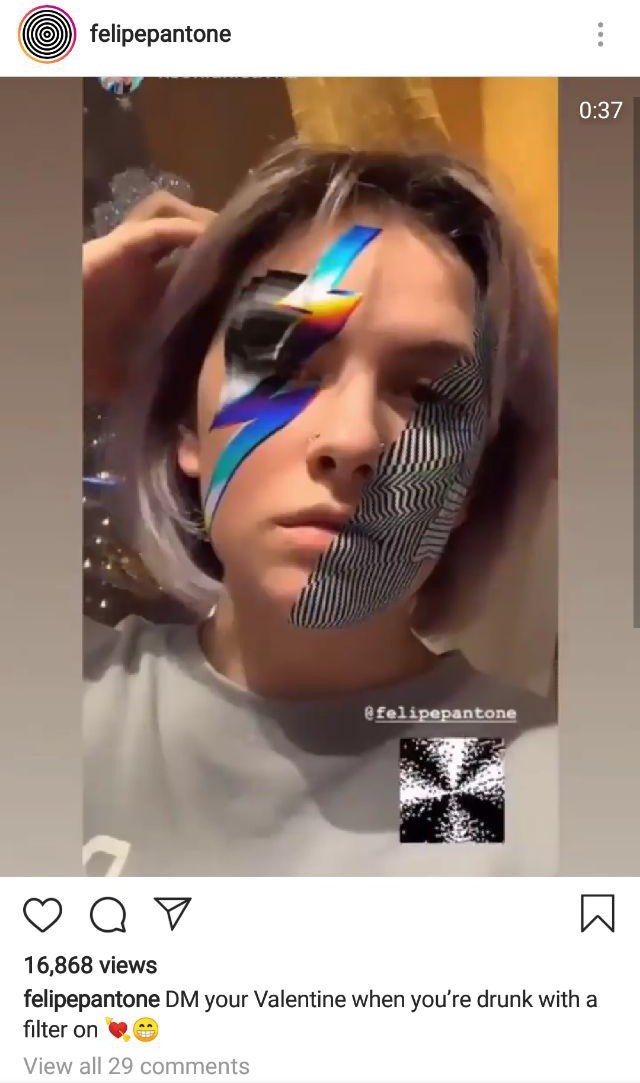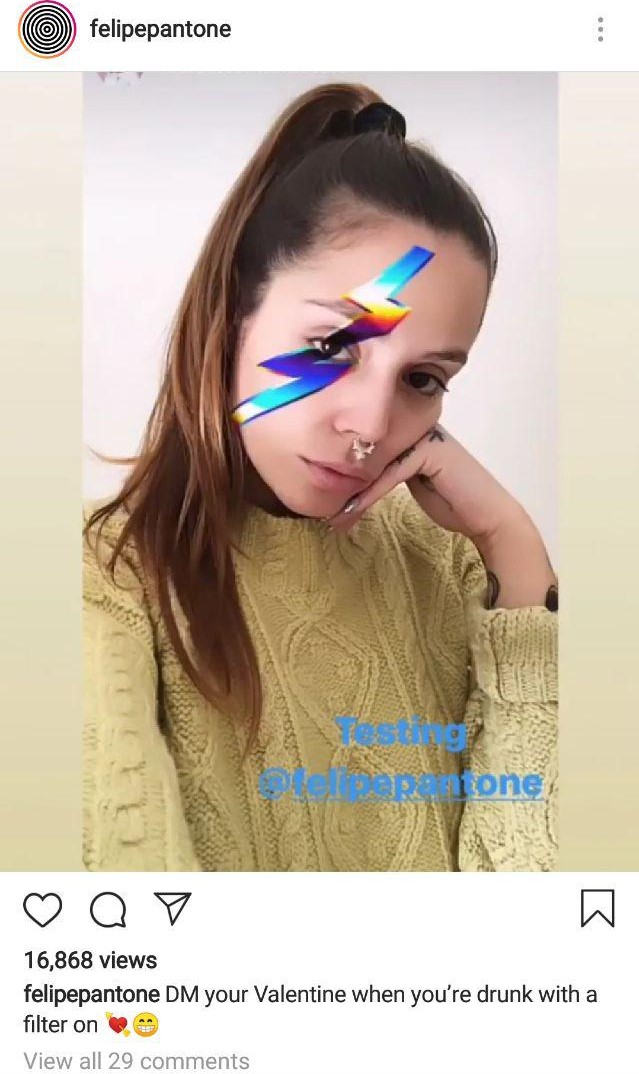 @fvckrender.
This dev offers several face filters with palms covering face and chains, and many others.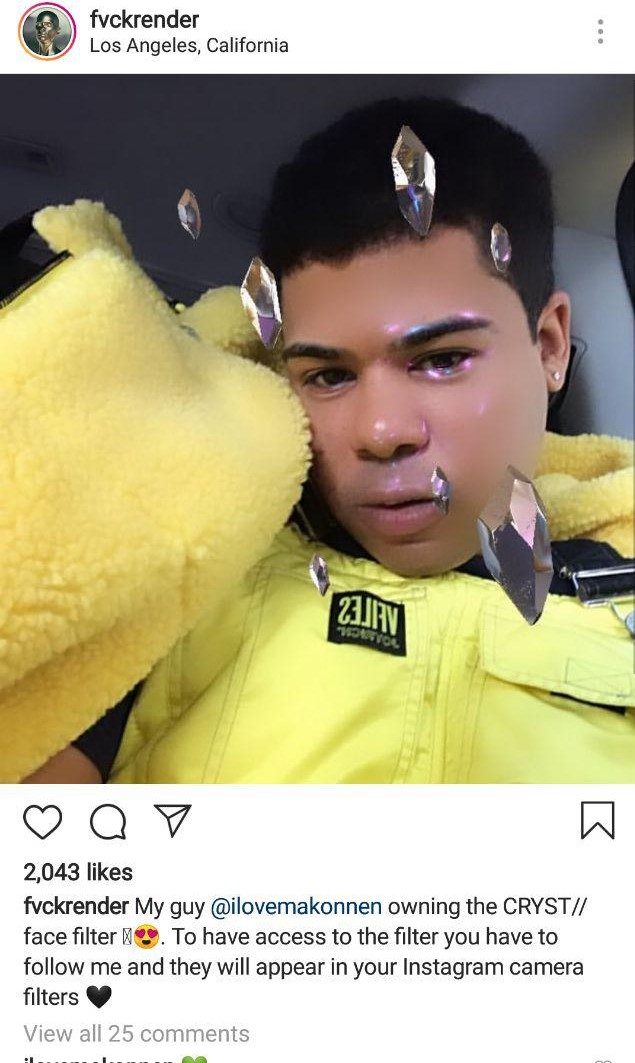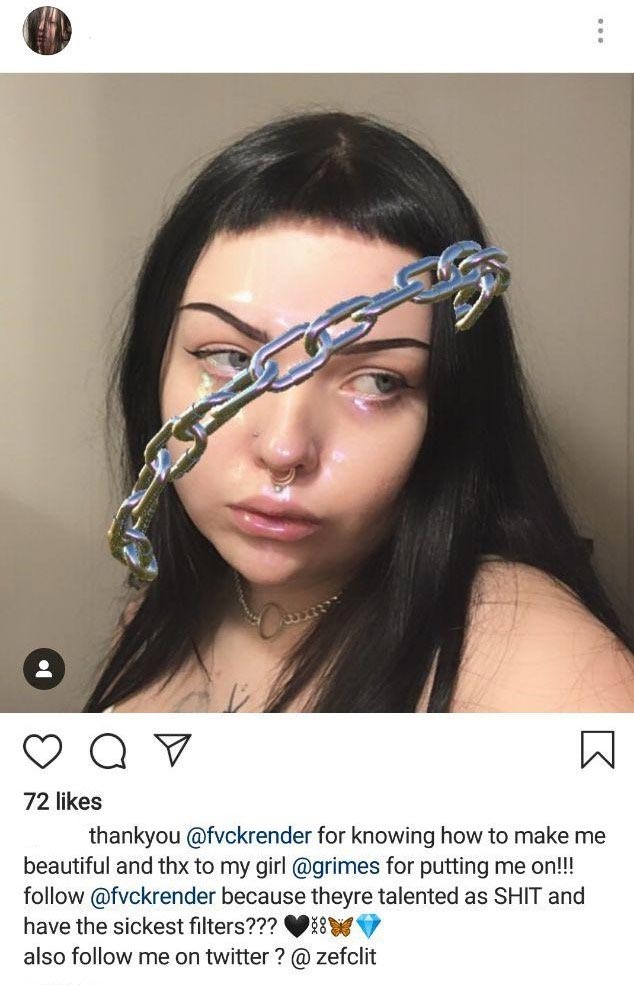 @exitsimulation
offers very existential filters.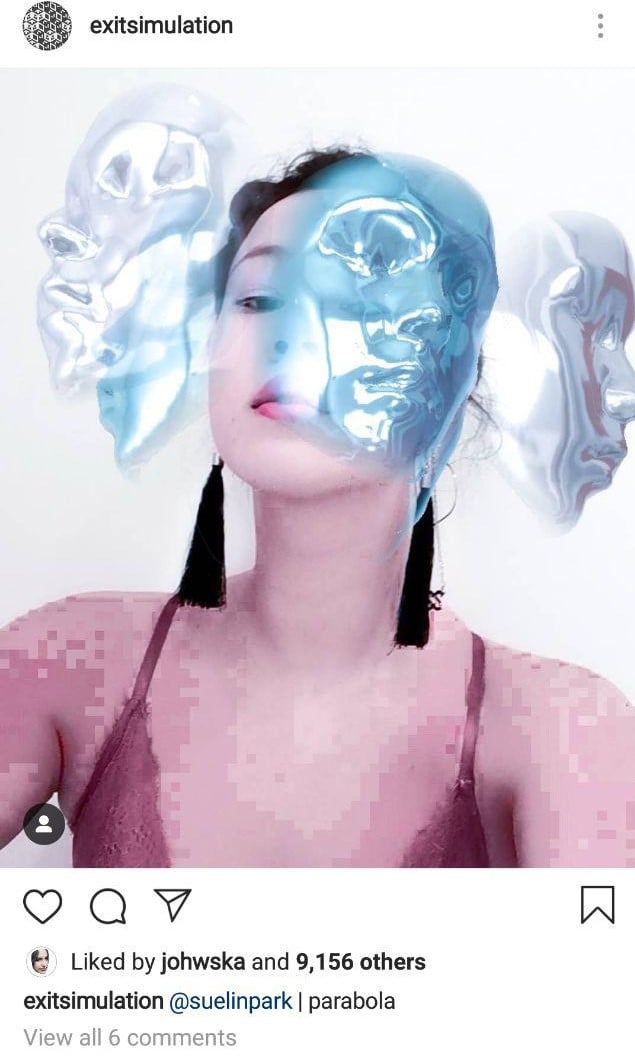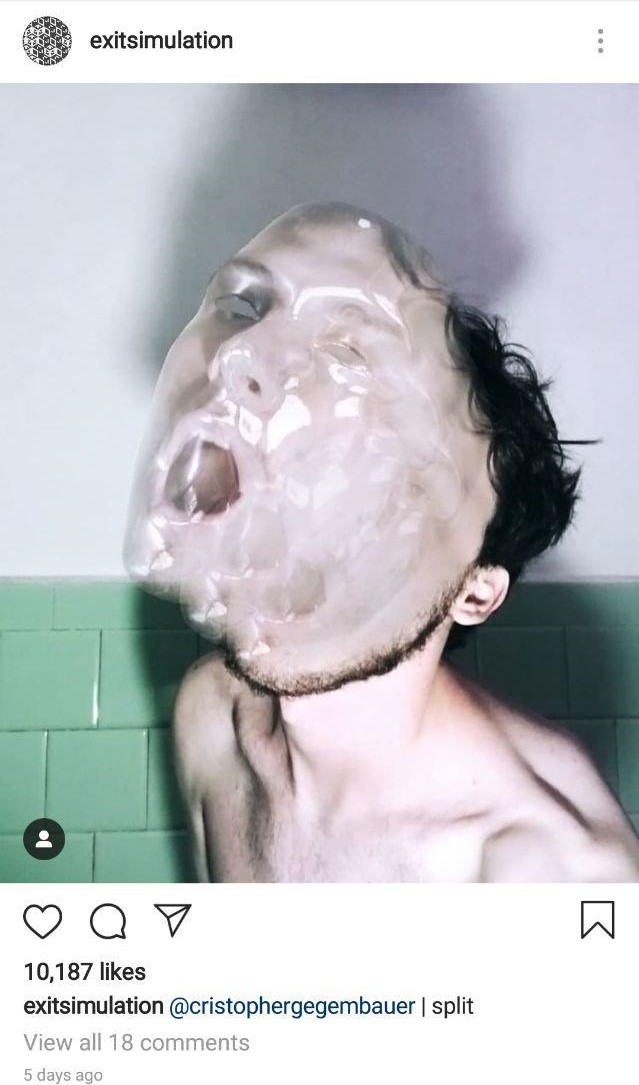 @csavenables
makes the rays of light come out of your mouth and eyes.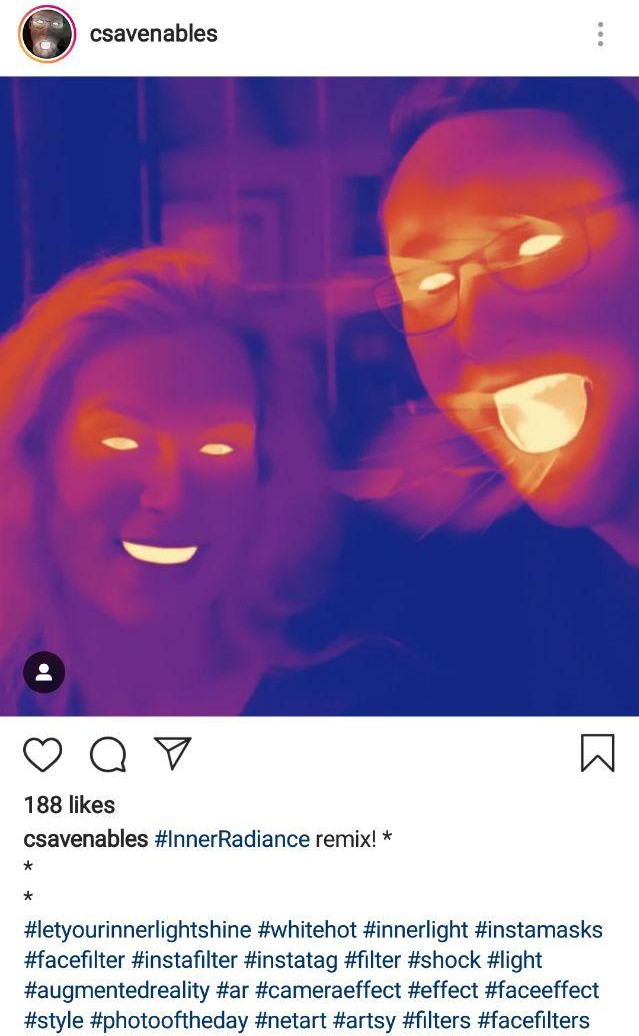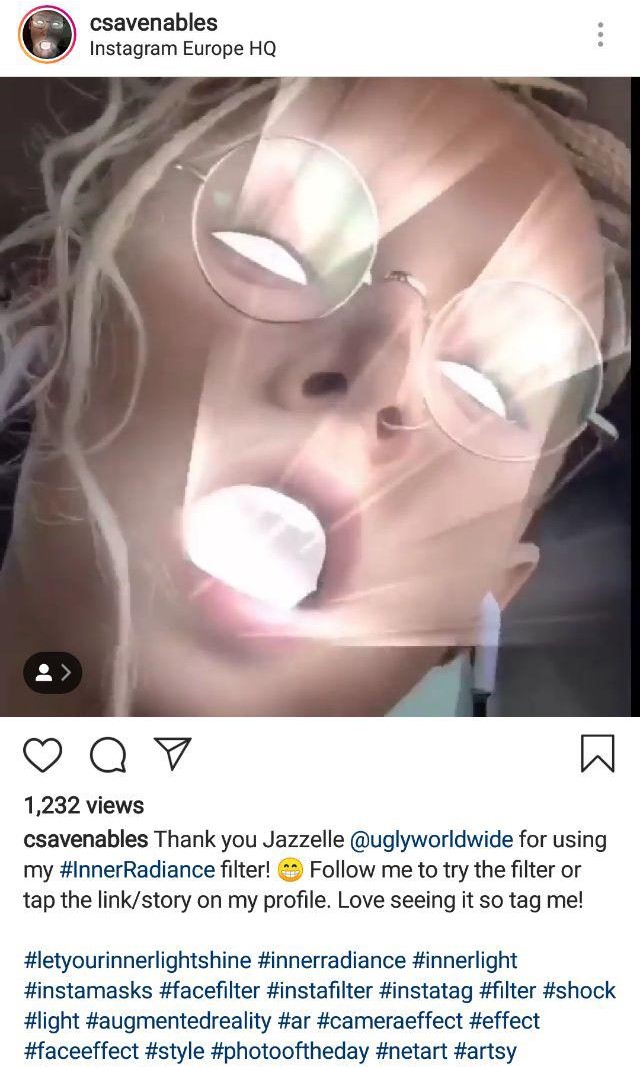 @haroldmintah
makes you dope with various filters.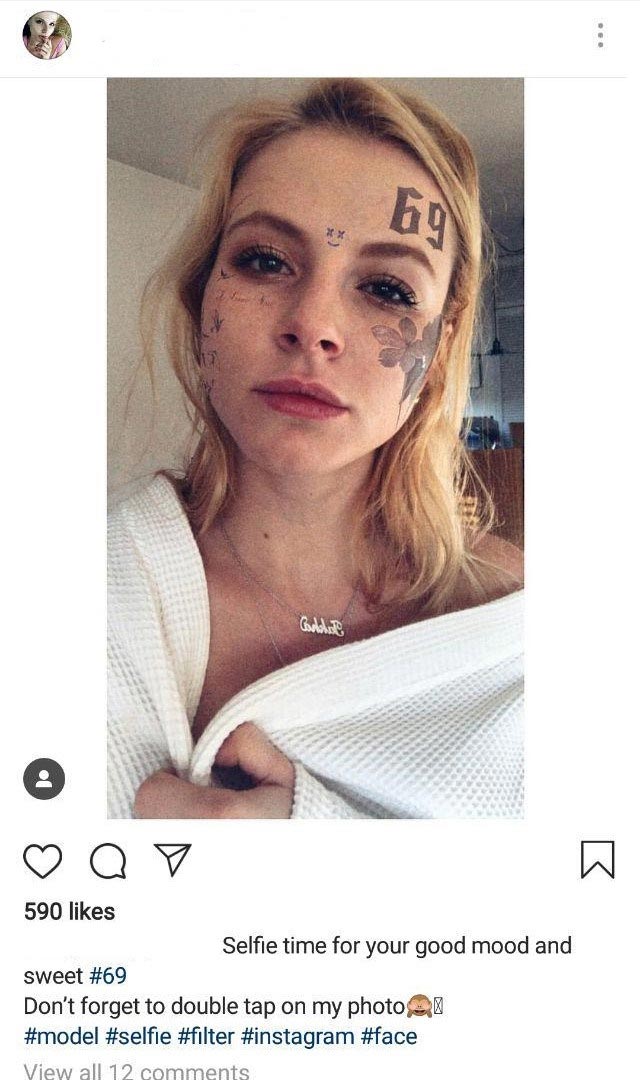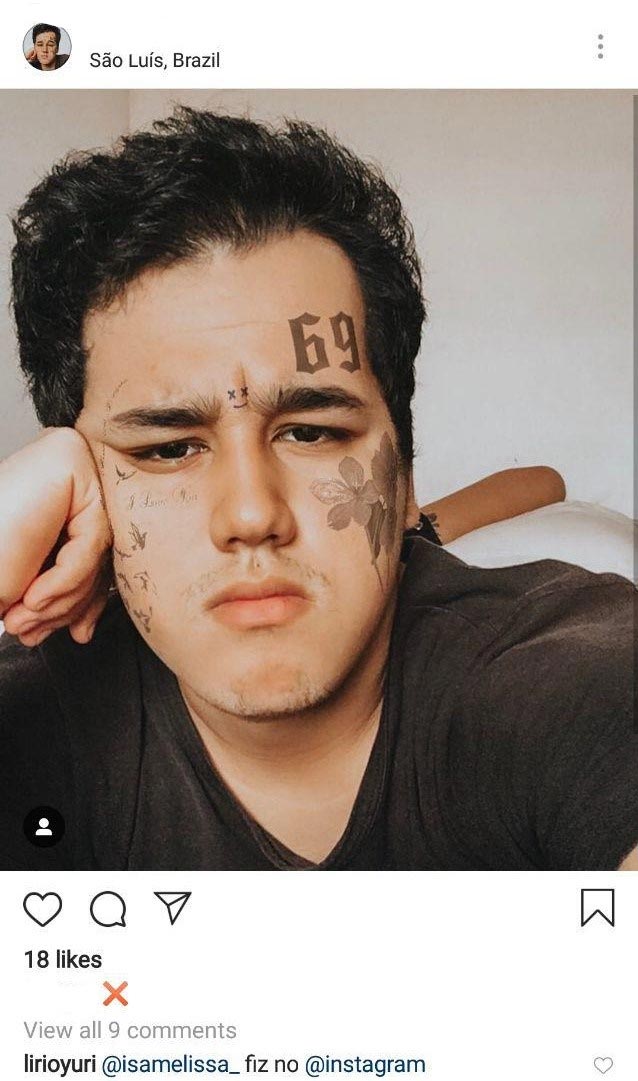 To conclude, despite the fact the augmented reality sounds futuristic and very challenging, it is a realia of our everyday life. Not to use it for fun, amusement and business is the greatest missed opportunity. I will say "Bring it on!"
And talking about business on Instagram, remember that with Inflact you can increase sales and drive the engagement of your audience. Click the button and read the real case-story to accumulate the inspiration!