I don't have enough money to travel, so how do I start a travel Instagram?

In a world of excessive content, the ability to select and curate it becomes a valuable skill. We explored travel accounts on Instagram to give you working ideas if you are still in doubt. The key point is that none of these travel blogs use their own images – they just post photos made by travel photographers. What is the secret of attracting interested audience? Let me uncover inspirational hacks that you can immediately apply for your account. I will show you 3 brilliant travel blogs and the Inflact tools like Profile Analyzer. Keep on reading to learn how to start a travel blog without investment.
3 Instagram travel accounts to learn from
#1 – @takemoreadventures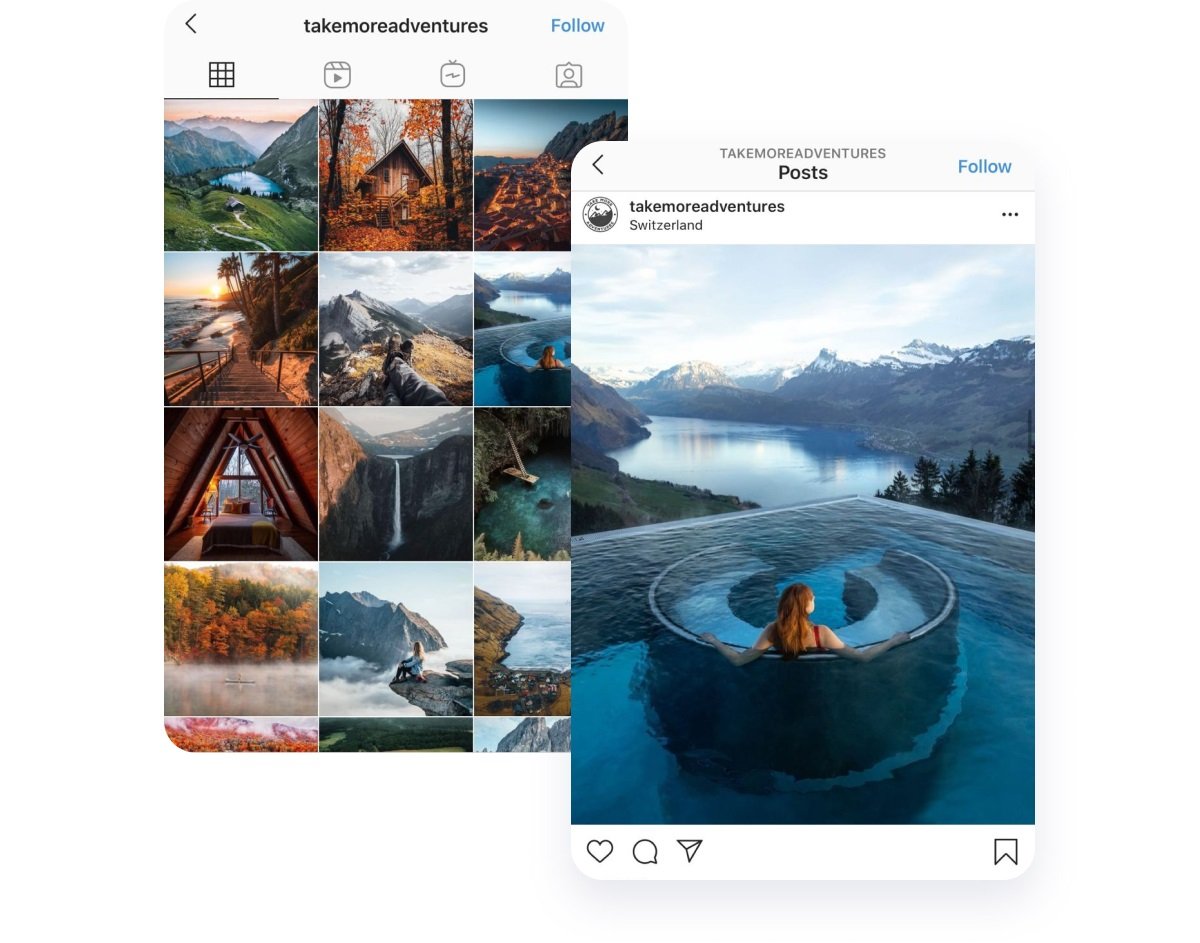 This travel blog is focused on quality content and sustainability. They post wonderful photography by artists worldwide on their Instagram. Captions are not lengthy and descriptive, but people can find more valuable content on the website blog. This travel account doesn't have a specified niche, and the content is diverse. Here are takeaways you can grab:
Follow top photographers to reuse their images. Instagram has tons of high-quality content. You just need to find it to post on your blog. Don't worry, most of the authors won't mind because you generate free advertising for them, making more people see their art. But how do you find the account that might be interesting for you?
Make use of the Inflact free profile search. Just choose "Photographer" in the category field and tap Search. You can further analyse a profile and view it in the next tab.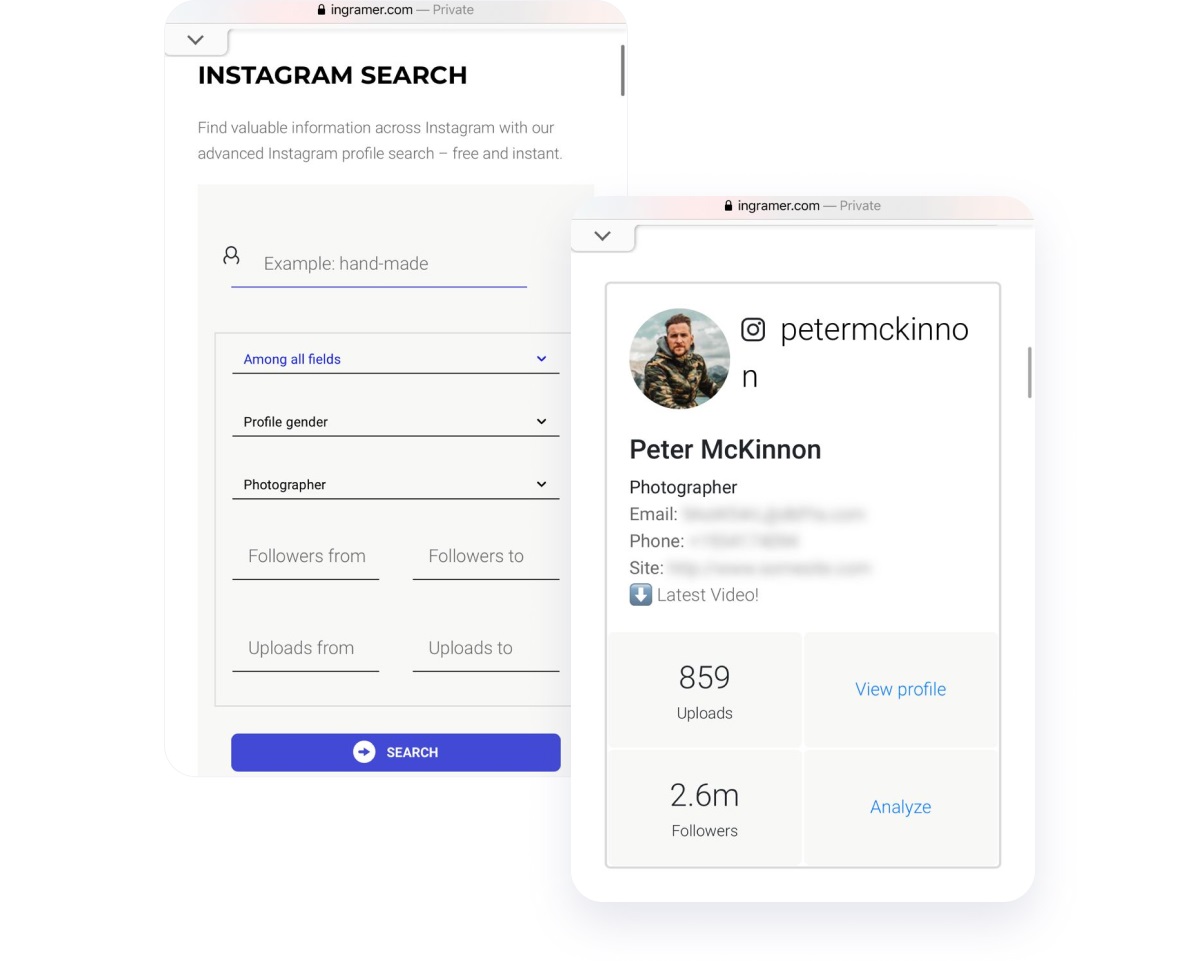 Keep the palette well-balanced. Finally, when you've found the photographers, you need to carefully pick the images. We inspected many Instagram profiles, and we are entirely sure – palette and feed aesthetics matter. When someone opens your account, they instantly decide to tap Follow or not based on the feed look.
On the @takemoreadventures account, the colors match, which creates an overall pleasant look.
Use hashtags for promotion. As you see from the screenshot below, @takemoreadventures uses hashtags under every post. Moreover, they never repeat hashtags from post to post, which maximizes the reach. Take a look at the hashtags they use. This travel blog is remarkable in using unobvious and niche hashtags that are popular with travelers.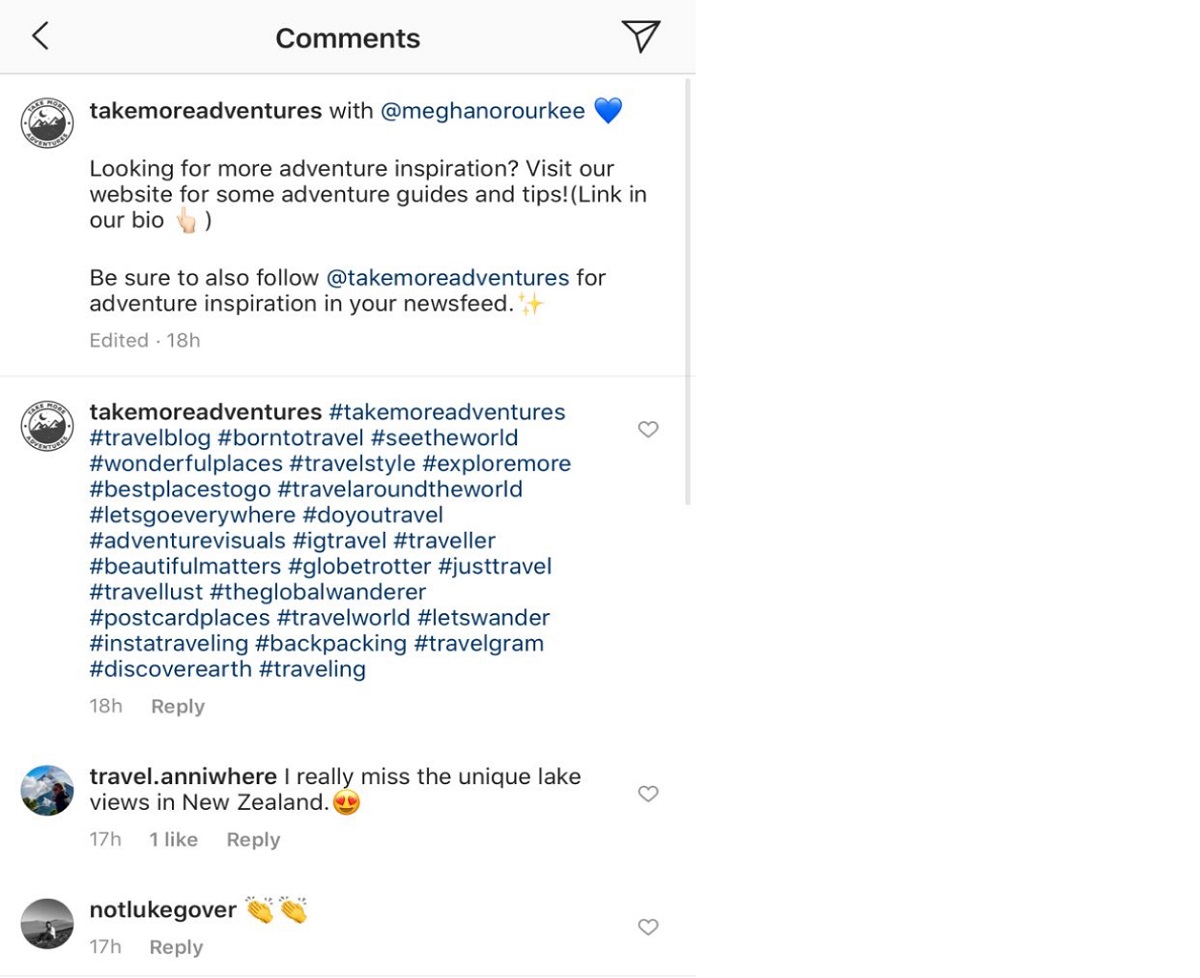 Tip: You can use the hashtags of your competitors or find similar/related by typing them in the search bar.
Yes, I know your pain. Copying hashtags from the app is a time-sink. Use the Inflact Hashtag Generator, where you can paste a keyword or a hashtag and then copy the hashtags suggested by Instagram. For example, the hashtag #letsgosomewhere analysis produced the following search results: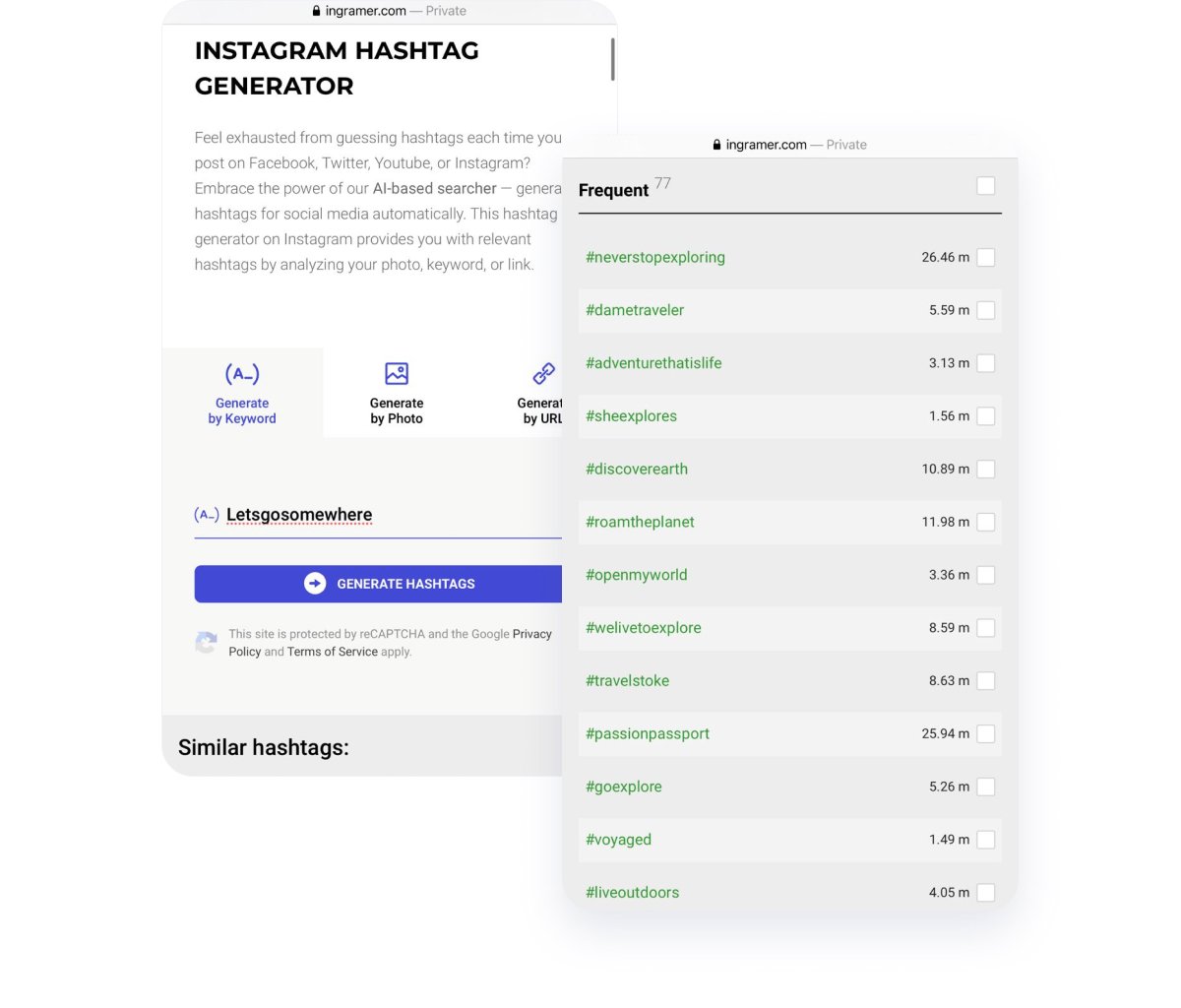 As you see, none of them contain the word travel. This means you should think outside the box, use synonyms and explore unobvious but fruitful hashtags with the Inflact Hashtag Generator. Also, this blog has its own branded hashtag #takemoreadventures, which is used in every post. You can generate such a hashtag for your community; it will help you to see other people's postings and organize contests in your community.
#2 – @discover.hotels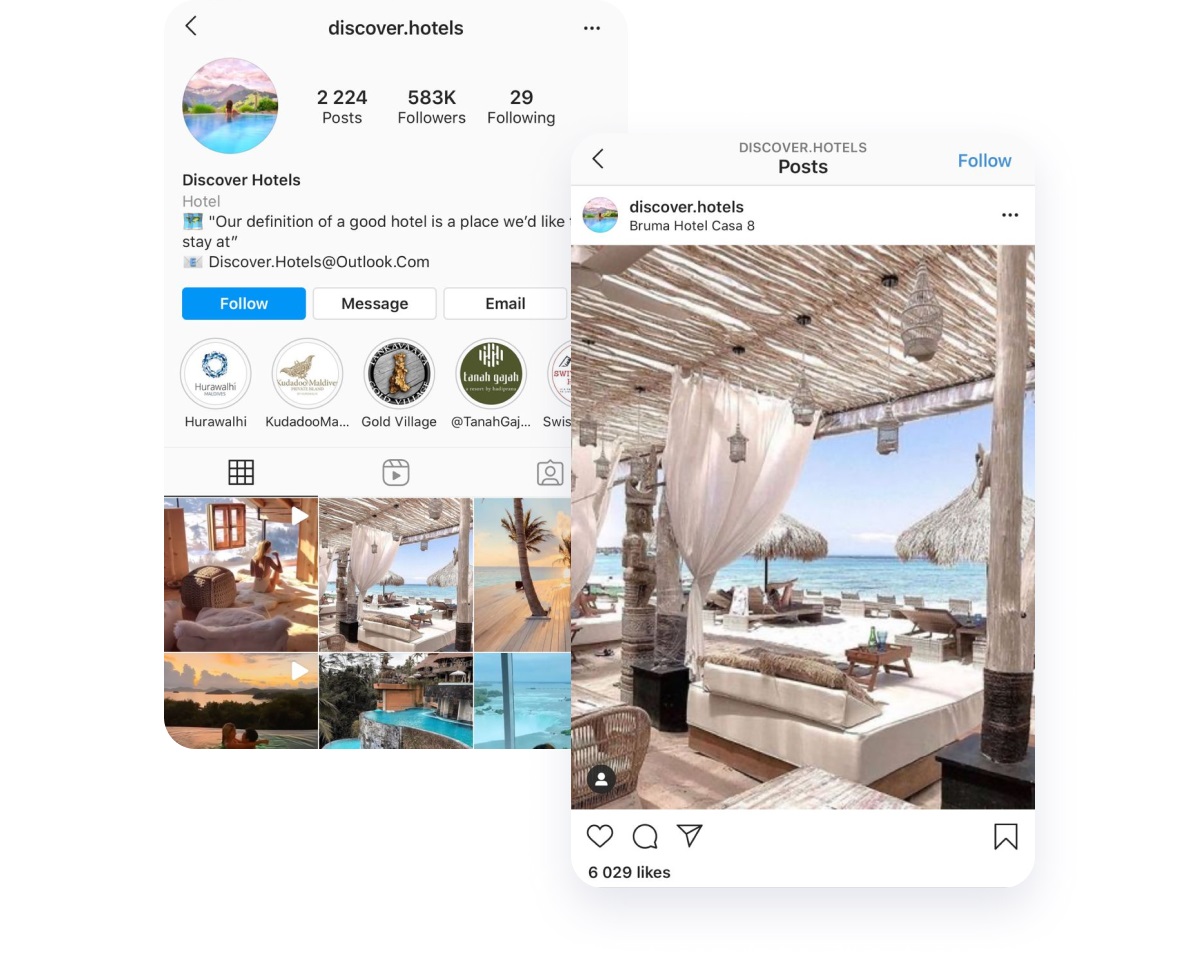 This travel account is not just about posting inspiring landscapes and fancy villas. It is exclusively focused on hotels. This idea of making the content niche-specific is always a win-win for several reasons: it's easier to monetize and attract followers. For example, when such an account grows, and the engagement is real, hotels will be willing to pay for promotion. All your audience is their target clientele, so they would like to cooperate. That's why it's crucial to figure out your niche when you first start a travel Instagram. You can write about hotels and luxury accommodation, or on the other hand, about low budget hostels. You can also dedicate your content to cafes and restaurants worldwide because many people travel to try local food. The opportunities are unlimited.
Pro hack: Include the keyword referring to your niche in the name section and the username of the account. These sections are searchable, and when people type "hotel" in the IG search bar, they will find your account.
Key takeaways @discover.hotels:
Mention your email. When you've reached enough followers, make sure you are leaving your contacts. Some hotels and resorts will want to promote themselves via your account.
Organize Highlights. If you want to dedicate your travel Instagram to hotels, name each Highlight according to the hotel or chain. Collect Stories with live content from this hotel. It should be shot by real people who stayed there, or something people couldn't find on the booking websites.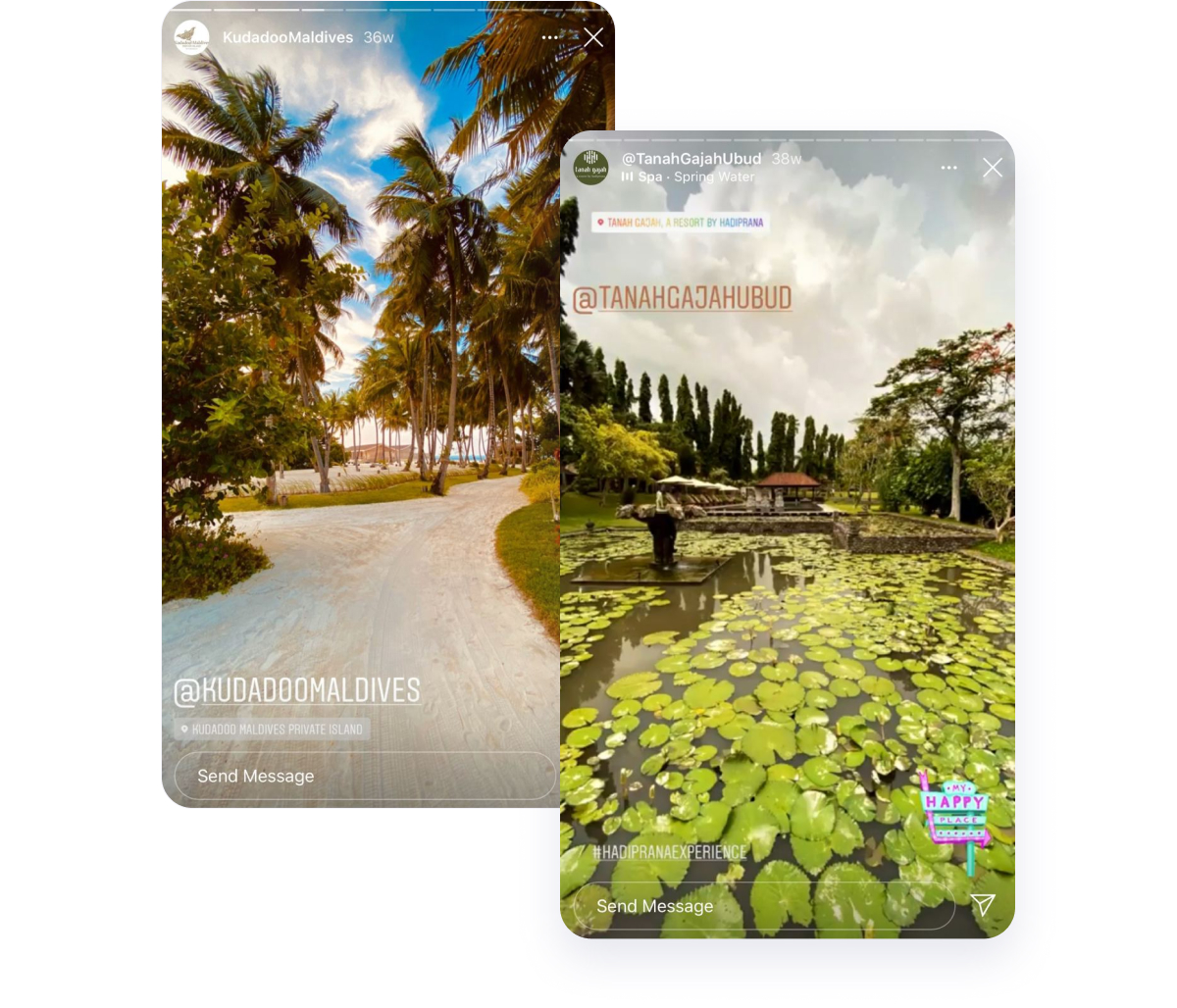 Improve the reach with Location and tags. It's not surprising location tags and tagging other accounts make your post visible for more people. For example, if someone is looking for this or that resort through the Instagram locations, they will come across your profile and likely follow.
Embrace the power of hashtags. Like the previously mentioned account, this one uses hashtags in every post. They insert hashtags both in the caption and in comments. By the way, Inflact has one distinctive feature that will help you to test several hashtags sets per post automatically. The description will be updated after 10 minutes and again in 4 hours. This feature will help your post get exposed to more Instagrammers.
Take advantage of videos. Videos are getting extremely popular on Instagram. An exciting video results in more impressions than a photo. No script is needed, only the view and your clip appear in the Explore section. Videos are a must for a travel blog. For example, @discover.hotels posts approximately two videos for every one photo.
According to our analysis via the Inflact Profile Analyzer, the majority of the most liked and most commented posts on this account are videos.
#3 – @greece_moments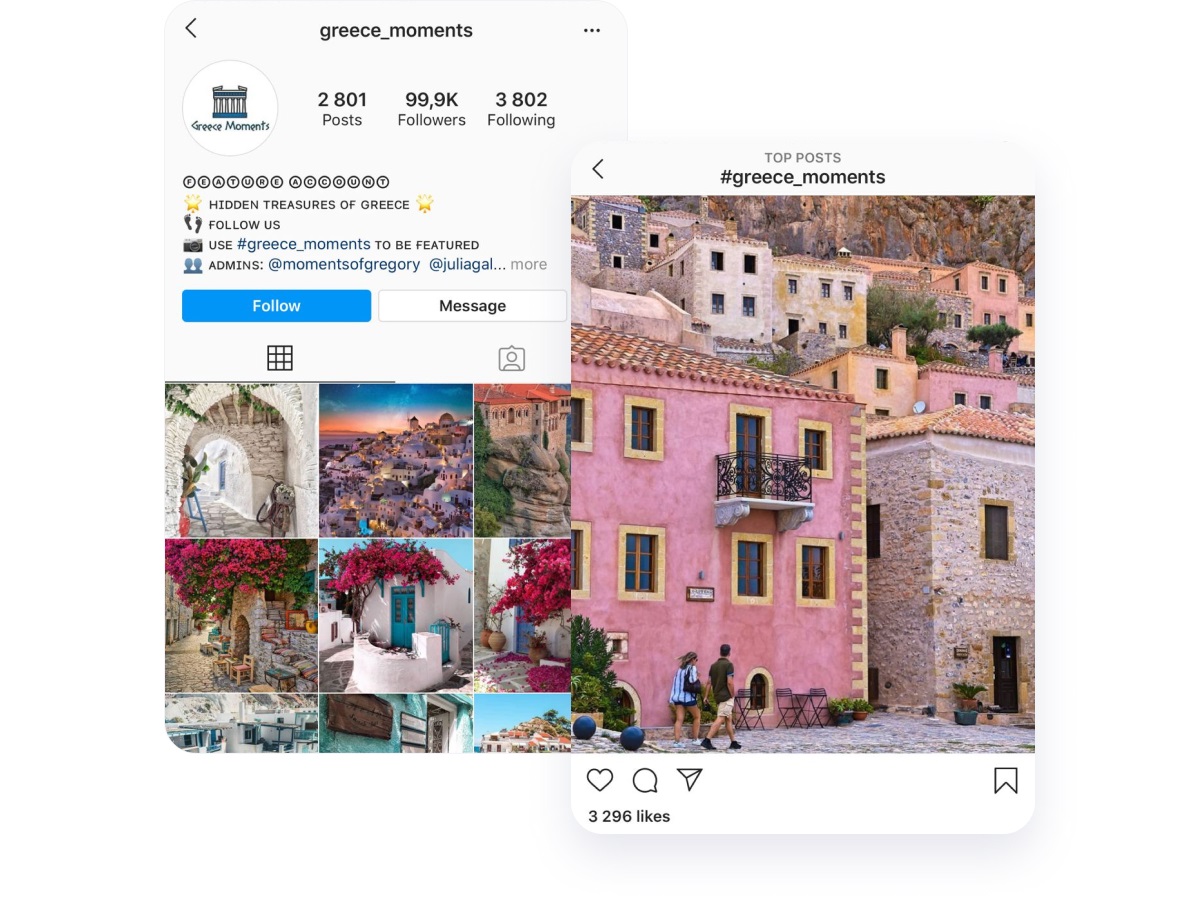 This account is one more example of creating a travel blog without preparing content on your own. This page is focused on content about Greece, which proves that the niche is specific. Travelers who love Greece or want to explore this country will likely follow this account to see excellent "must-go" spots. The founder of this account also curates a travel blog about Europe, which specializes in travel location across the whole continent.
What can you learn from the @greece_moments?
Choose one country/area for a travel blog. As I've said many times, it's essential to niche down your travel blog and focus on one topic. Selecting one geographical area can be a good starting point if you are not sure about a more specific topic, like hotels. Check how many posts are uploaded from this country, how often do influencers travel there. If this destination is famous and well-loved, keep on.
Use Instagram fonts. This travel blog stands out because it uses various fonts wisely. The copy in the name section and in bio are on-brand. They remind you of Greek writing. Inflact Fonts Generator is a free and online tool where you can find 80+ fancy fonts and use the preview to see how your copy will look. Thus, you will understand how a font will correlate with your profile aesthetics.
Remember: You can use fonts in your copy to highlight the heading or emphasize vital information.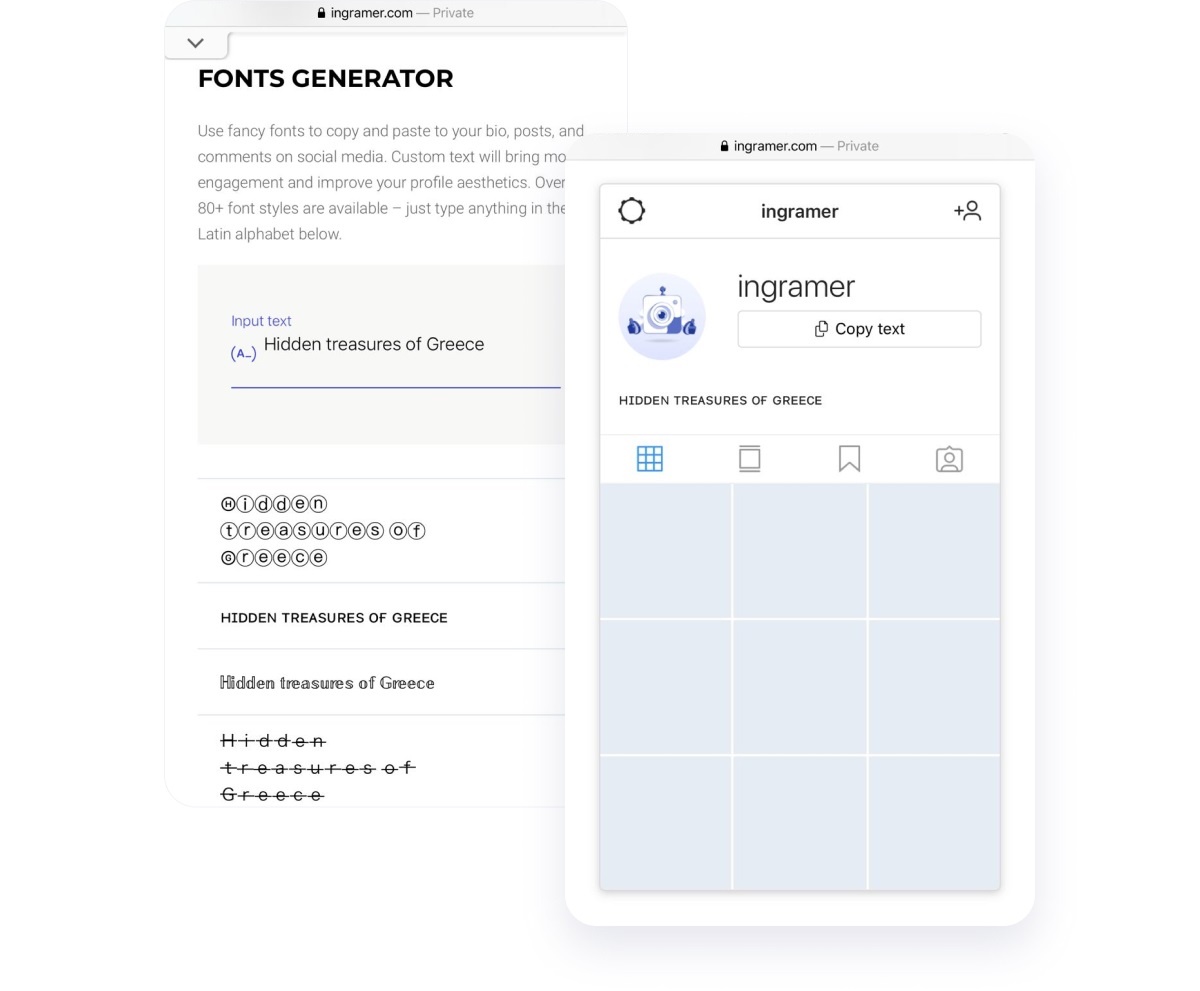 You can use similar captions on multiple posts. Yes, I know this advice sounds unusual – the content should be valuable, right? But our investigation shows that many feature travel accounts don't overthink their copy as they are more focused on feed aesthetics. Nevertheless, people comment on the posts and start following, which means that most of them are here just for visual inspiration.
Create a branded hashtag. Apart from using hashtags in every post, @greece_moments encourage people to upload their images of Greece to be featured. They organize a kind of competition and congratulate every user whose photo they post. This creates more intimate relationships between the target audience and the feature account.
Also, it's a good idea to mention your other travel accounts if you already have more than one.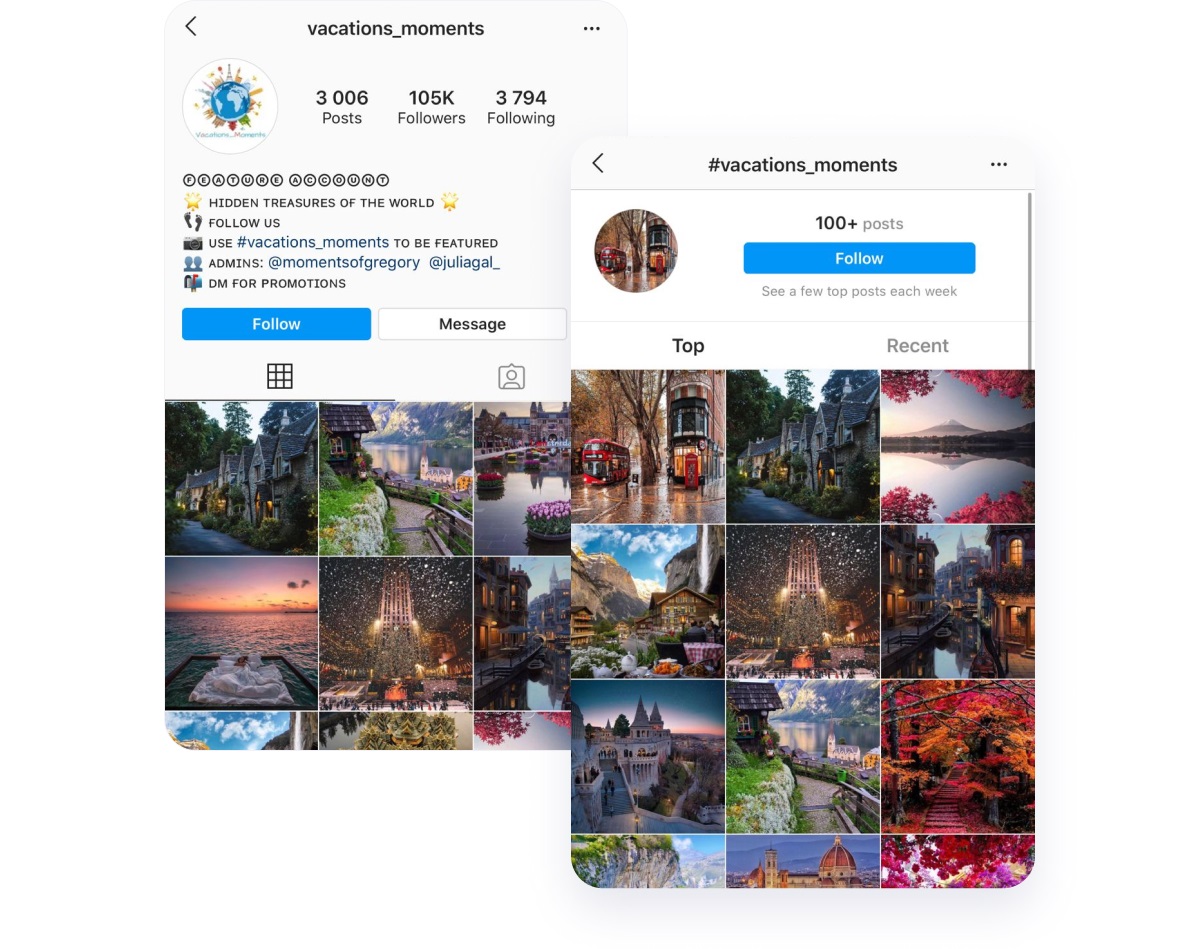 Conclusion
As you can see now, establishing a travel blog without traveling is simple, and you can start right away. You don't need to buy tickets or book luxury apartments yet – simply find your niche and select the content. You will provide your audience with even more value if you write tips or some history. But as can be seen from the examples, most of them put effort just into the visuals, making a so-called mood board stimulating addicted travelers to follow and plan their future trip. Do you see the motive? Then start your travel blog today. Use hashtags, locations, and other Inflact tools to make your content visible across the globe.