Is there any simple way to say "No" to manual typing, "Yes" to 320% revenue growth on Instagram? Set up an automated welcome message on Inflact Direct module. Welcome messages become a truly powerful marketing tool.

It's the same as a "Can I help you?" that you hear when you enter a shop. You are a customer, you are being attended to, you are important. You need to meet and greet every new follower. You never get a second chance to make a first impression, so use the ability of an amazing welcome message. Let's send a welcome message right after a user follows you. It is time-consuming and dull to type and send a welcome message to every new follower manually. That's why we've made it simple in the Inflact Direct module.
Statistics on Instagram welcome messages:
Welcome messages are 3x more effective than direct offers. The open rate is 50% higher! For example, welcome emails are known to generate 320% more revenue. With such effectiveness, welcome messages take their rightful place in most email marketing campaigns. How do you set up a welcome message on Instagram?
5 steps to setting up an Instagram welcome message on Inflact.com
Here is a one-minute video-tutorial for setting up a welcome message
Firstly, go to the Dashboard of your Inflact account.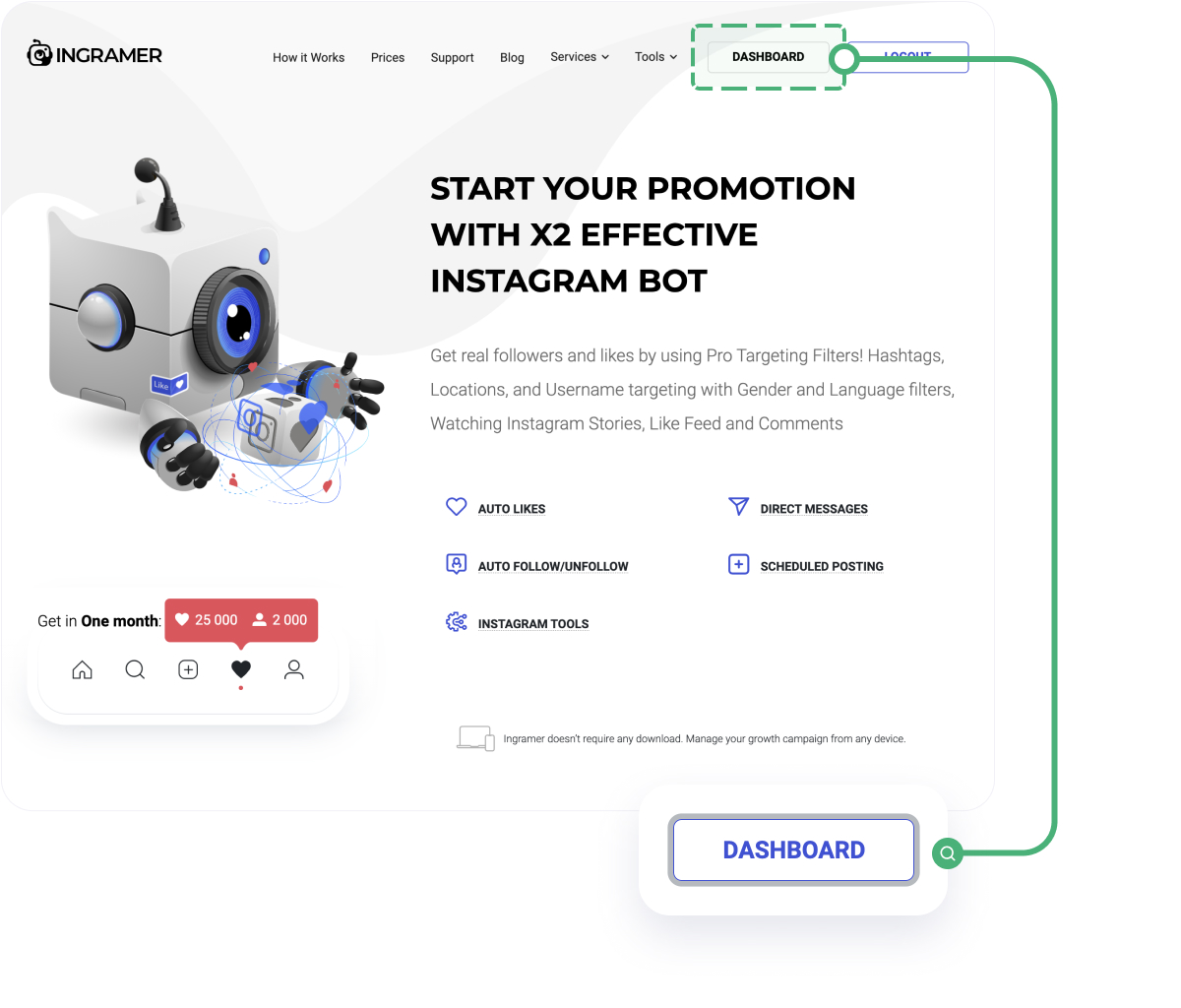 Then Choose the Direct Messenger tool in the Dashboard.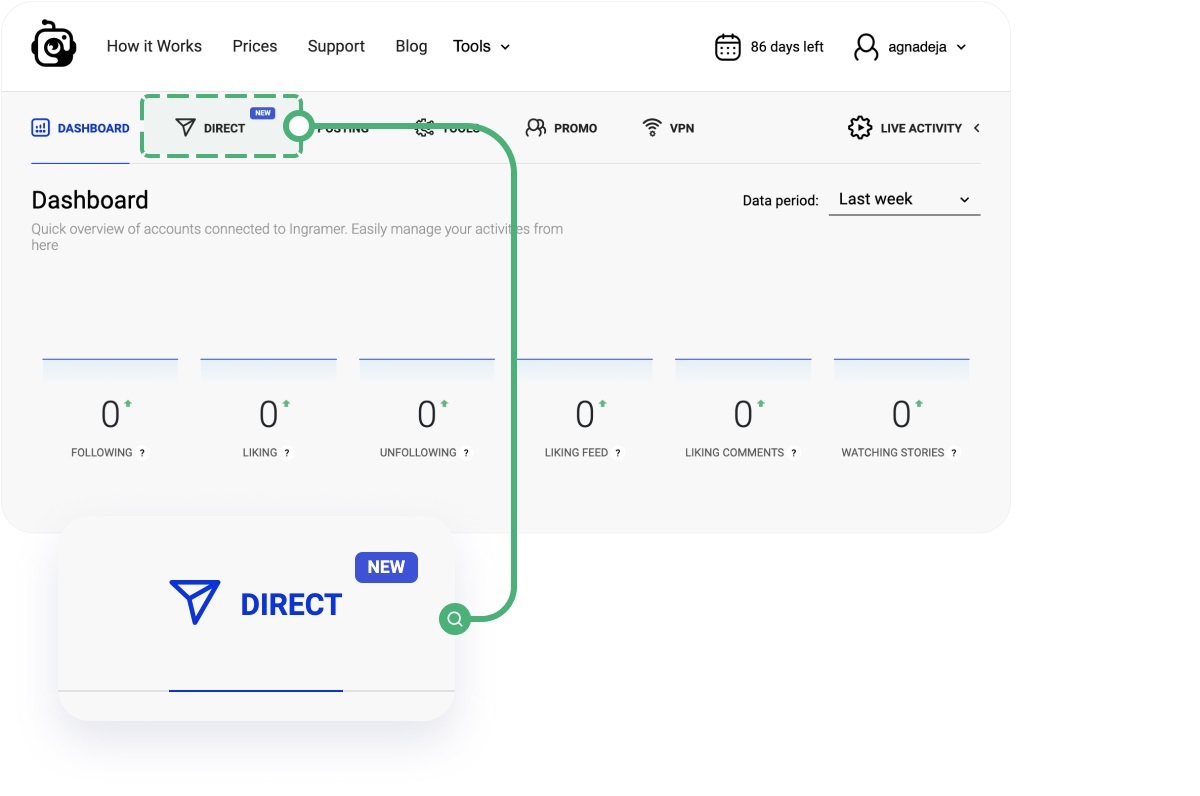 Here you should choose an auto-replies box.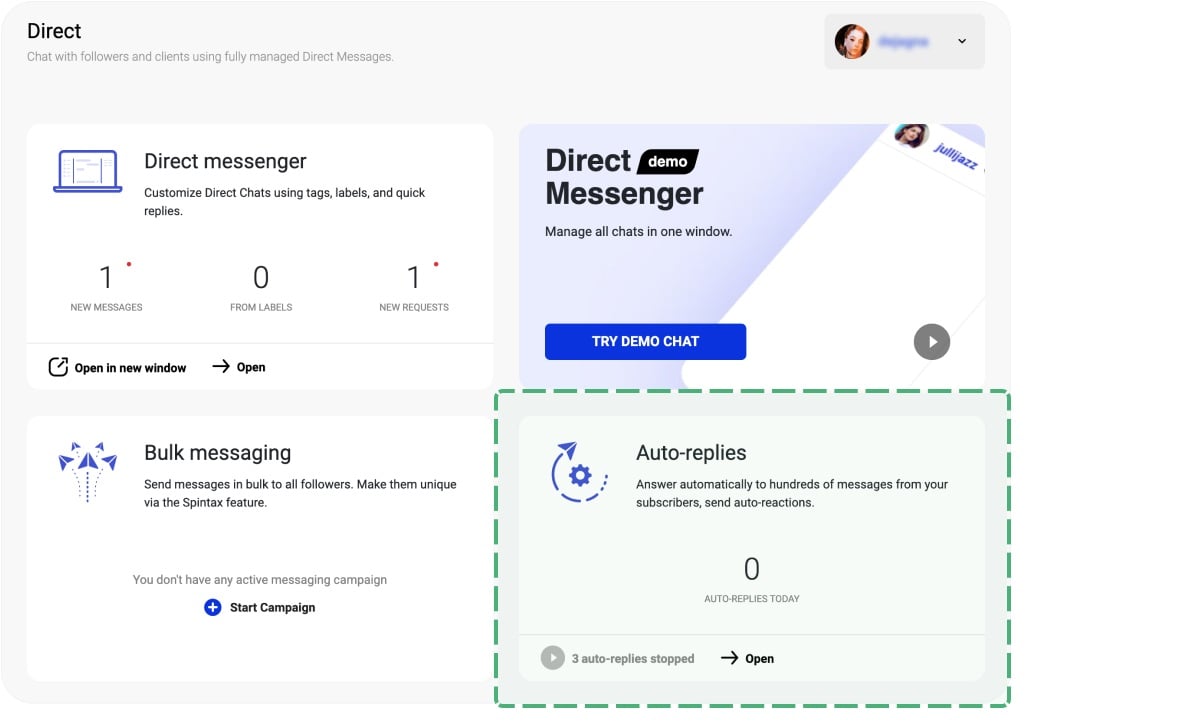 Tap Add auto-reply.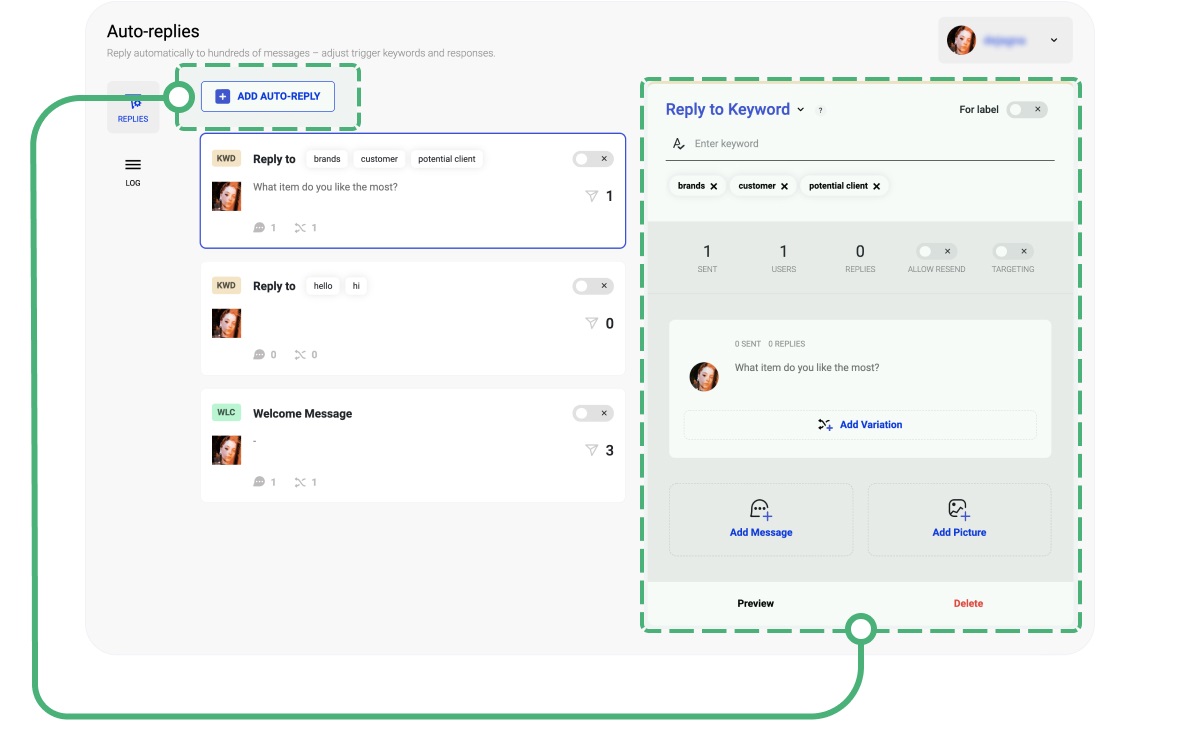 On this screen you can see the Reply to Keyword section. And then — Welcome Message.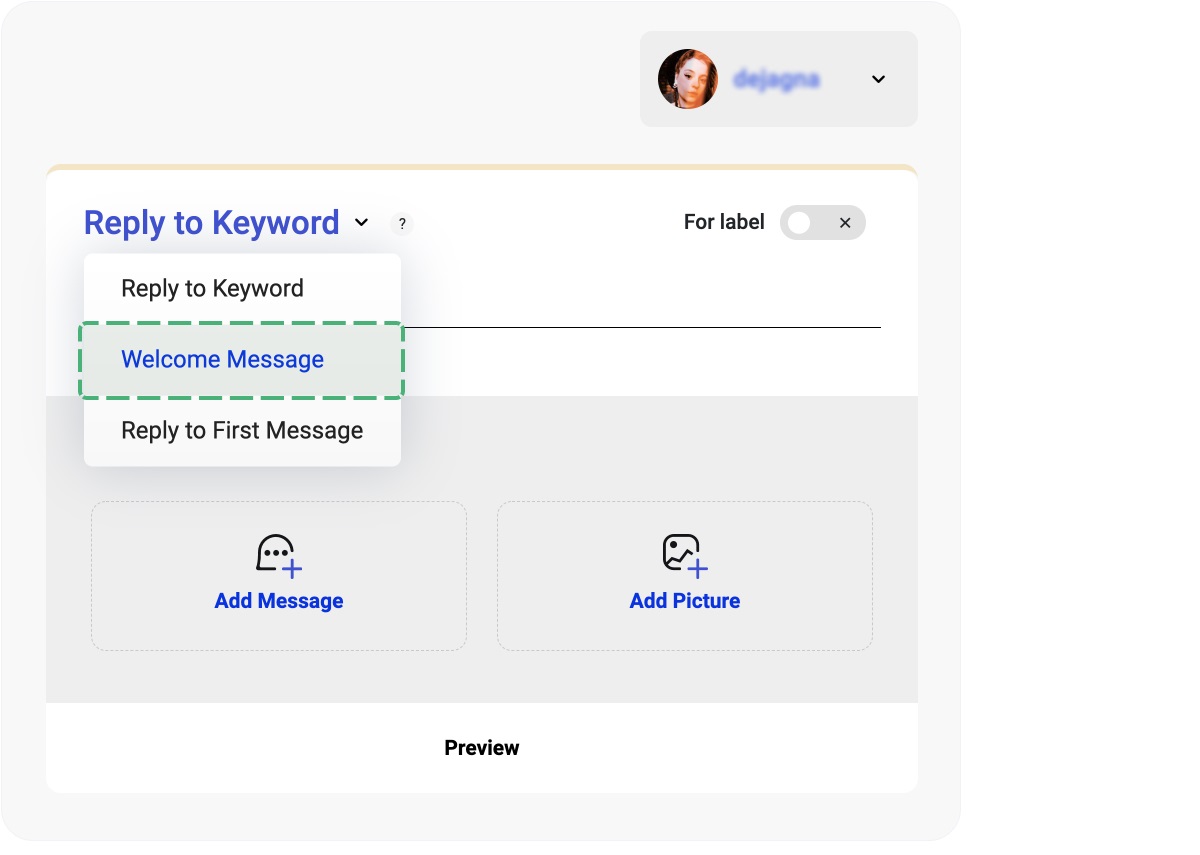 Create your first Welcome Message to start. For this, tap Add message and type or paste the text of an automated message.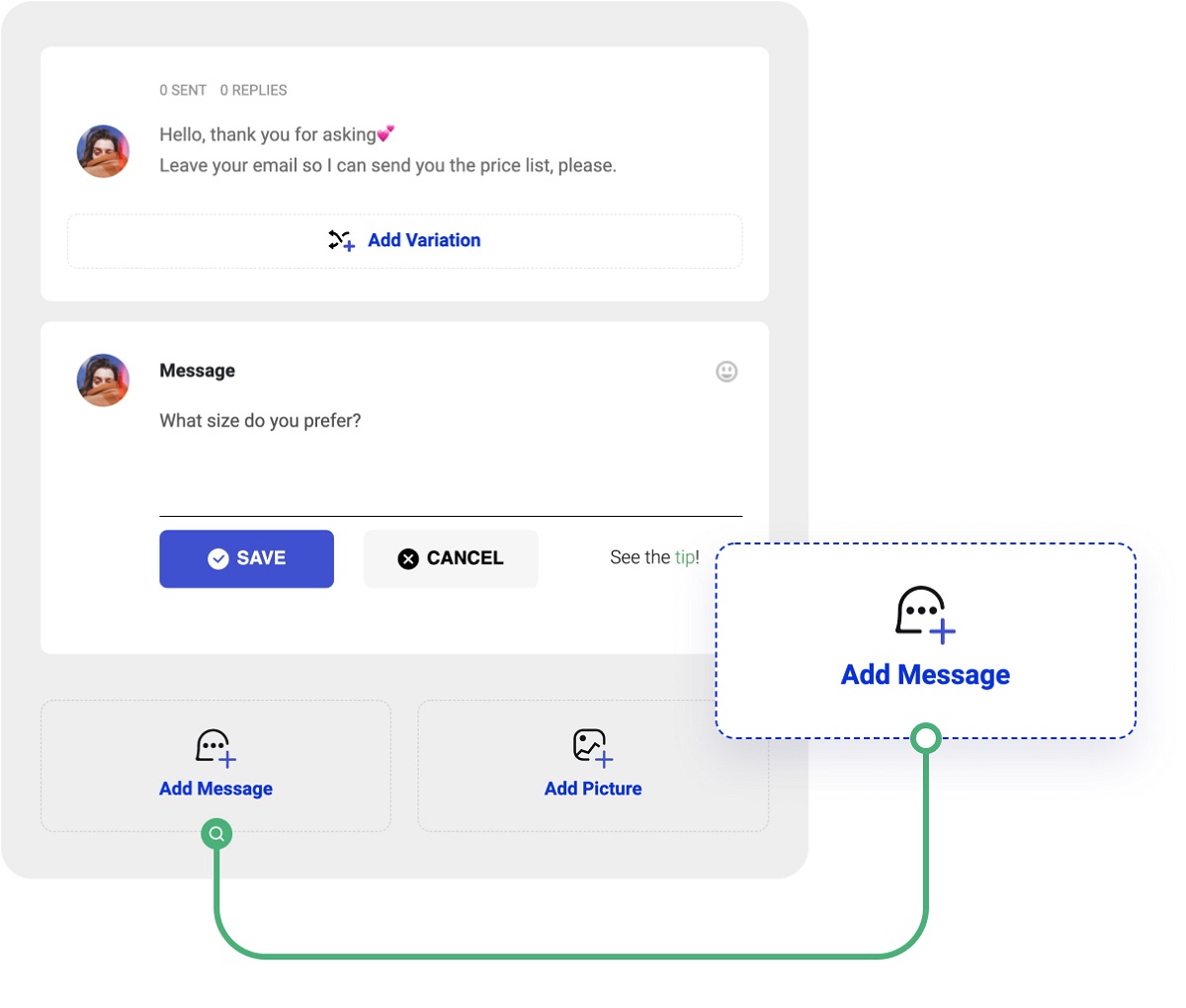 Type the text you like.
Use emojis;
Use custom fonts;
Keep it short and creative.
I advise you to use emojis in your welcome message, keep an informal style, and create a human-like feeling for your followers.
Example of a Welcome message from Inflact:
You can use this text as a template for yours.
Welcome to the world of Inflact!
This is a world of new Instagram promotion.
You're now on the list and will be the first to know about our latest tutorials, exclusive offers, discounts, and much more.
As a token of our appreciation for a new follower
TAKE 10% OFF
your next purchase on Inflact.com
with the code:
INGRM2020NEW
Try now:
https://inflact.com/
Add variations if you don't want to get banned by Instagram!
Generate more unique texts. It is crucial to add variations of your welcome message — change the order of some sentences, use different words and synonyms.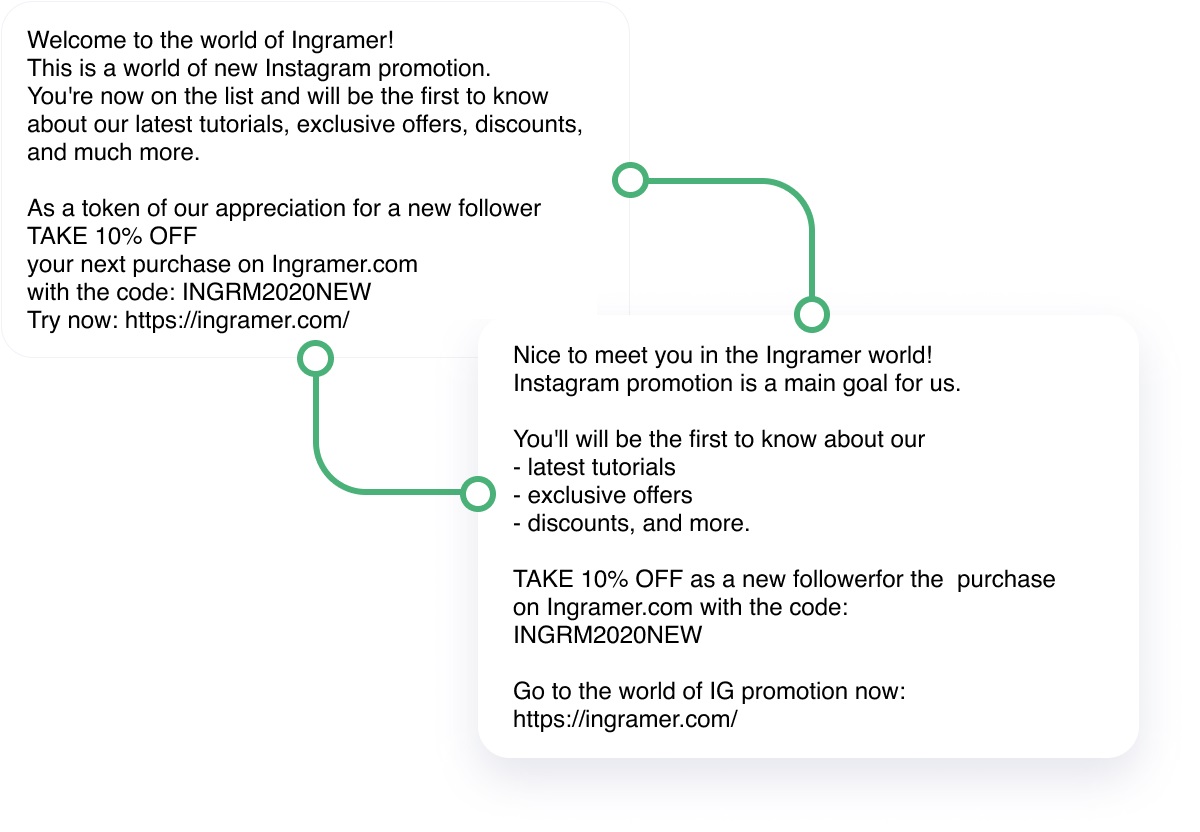 Don't let Instagram ban you for spam! Create a unique and human-like welcome message.
Target your welcome messages by language
Click Targeting and set your messages by languages.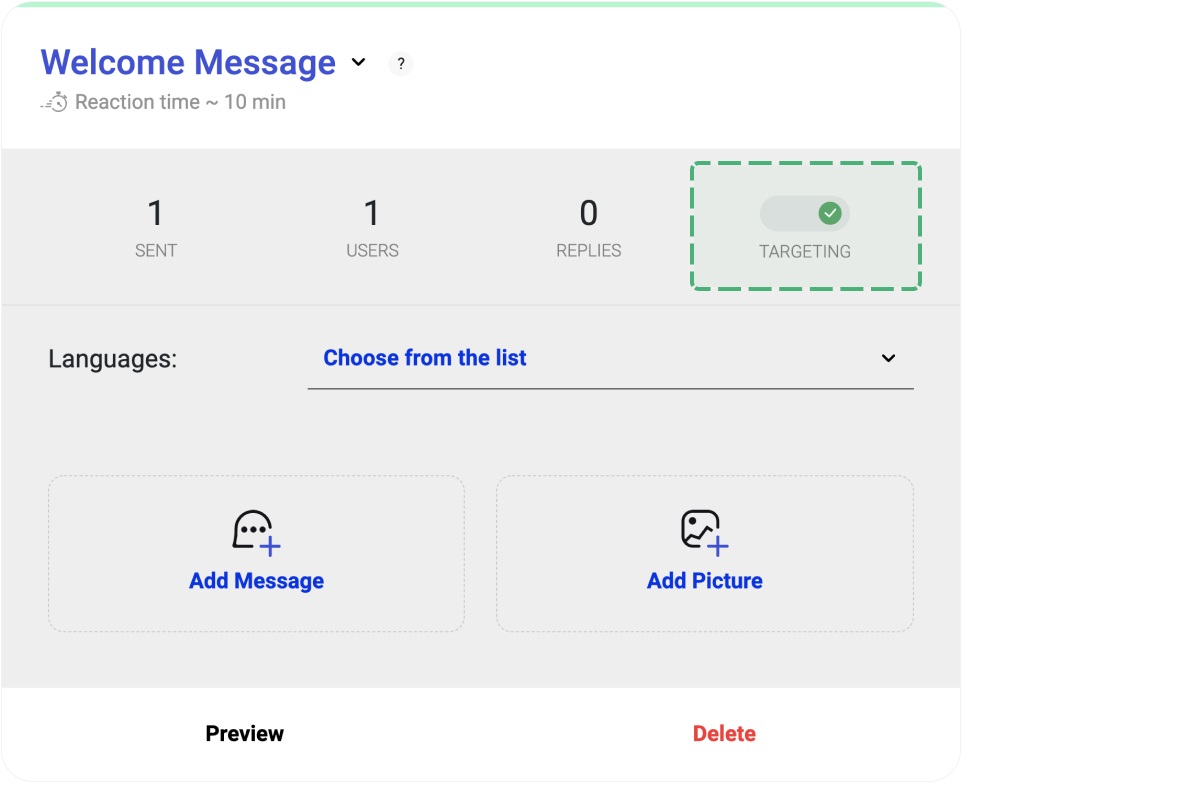 If you want to be close to your audience, speak the same language they speak. By clicking Targeting you have the ability to set your welcome message in the language of their profiles. Now you can adjust the welcome messages for audiences in various locations. Your followers will be pleased.
Disclaimer for welcome messages
DON'T DO THIS IN WELCOME MESSAGES:
Don't be too formal.
Don't even try to push a new follower to buy from you in the very first message. This is the place to show your brand voice, to build trust and loyalty.
IDEA pic.
Idea to start your welcome messages strategy with
Make a limited-time welcome offer for your new followers. This is a perfect place to engage them even more by offering a gift, discount or a special price. On the one hand, your follower will feel rewarded for their effort and build a more positive attitude towards you. On the other hand, an offer will urge them to start shopping or, at least, browsing immediately. And if the offer is time-limited, that's an additional motivation to shop while the offer lasts.