As Jack Ma, the co-founder and former executive chairman of Alibaba Group, says: "You should learn from your competitor but never copy. Copy and you die."

You should always keep an eye on your rivals' activity – not to copy from them, but to analyze, learn from them, notice their mistakes, and to do everything even better than they do.
When it comes to discovering and analyzing your competitor's profiles on Instagram, it is a vital thing to analyze their comments. An Instagram shop is really convenient for any business, as everything here is accessible for anybody, especially for those who set out to learn from their competitors.
Instagram is a new era of shopping
Unlike eBay, Amazon, or Etsy, where people can see only feedback, in the Instagram shop you can see comments and likes. These two indicators can tell you even more than the number of sales or negative feedback.
Commenting on Instagram is a really effective indicator that can be successfully used to get deeper into how the audience perceives the profile. When you look through the comments of any profile on Instagram you understand how the audience reacts to any type of content and the type of communication between the audience and the owner of the profile. These pieces of knowledge will help you to:
Answer all questions that prevent your audience from buying from you.
Choose a better type of communication with your future customers.
Recognize all possible varieties of product that the audience are interested in.
Moreover, the number of comments under any post indicates the most valuable core content that they find worth arguing about and discussing, and on the other hand, the content that is less interesting to your audience. So, you can use these comments to identify types of content, product, or concept that would not be beneficial to present on your own business profile.
How to find most commented posts
It is a bit hard to look through all profile content to find the most commented posts manually, so it is better to use a professional tool for this goal. Surfing through all the recent posts of all your competitors' profiles will waste your time, and you won't be able to pay close attention while going through hundreds of posts.
But this is a vital thing if you want to analyze your competitors, their products, and their audience, so if you aim to do all the things it is best to use the Profile Analyzer tool by Inflact.
This tool is absolutely free for now, and you can use it anytime you like. It doesn't involve any download, logging in, or software installation.
You can just type any profile name in the search bar and tap a search button to get the full statistics and all properties of any account on Instagram in a few seconds.
Why should you spy on your rival's most commented posts?
What are the main goals of using the Instagram Profile Analyzer for analyzing comments of your competitors and industry leaders?
We have at least three good reasons for doing this, and all of them can help you to boost your sales. Plus, any of these ideas can bring you many more likes and more followers once you find a way to remake and apply the concept you've found on competitors' profiles.
#1 To find tried and tested product ideas to boost sales
The first idea is to find the most popular products in your competitor's feeds in order to recognize products to add to your goods range. This is a brilliant activity for those who want to avoid the mistake of wasting time creating a product that won't be popular among your audience.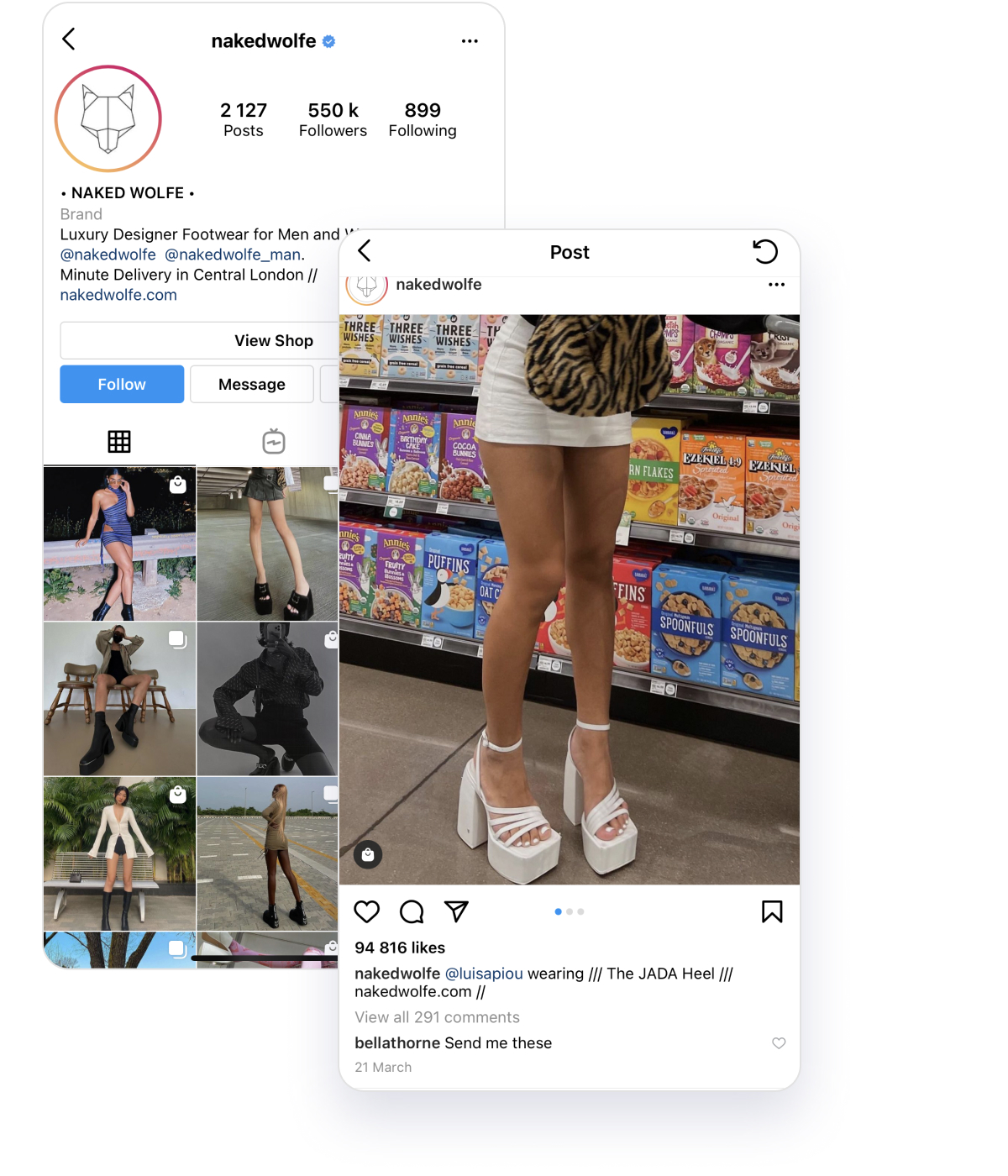 Find the competitors that sell the same type of products that you sell or products that are very close to your product range.
Identify the most commented posts from the recent ones in your competitors' profiles so that you can identify which products are popular.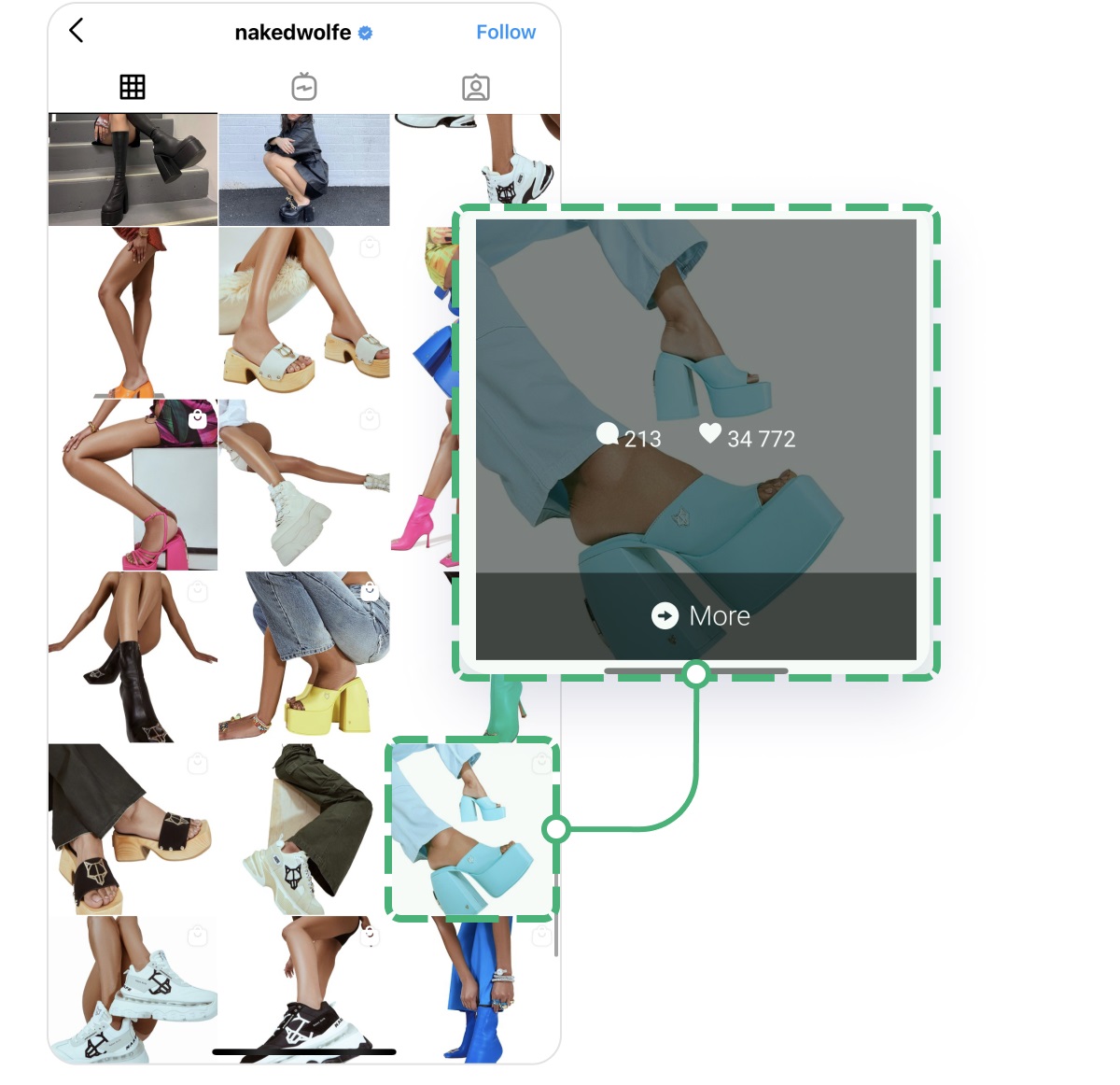 Offer the same products from these most commented posts and in your profile – in your own way, but using the same keywords for it as your rival does.
This could be applied to other variations of the product or something that's really close to it. But for sure this one will be popular and will boost your sales.
#2 To reach hot clients
Another idea for using the top commented post information about your competitors is to find hot clients immediately.
Who are these people who are asking about the size, the materials, or other features of a product or a service? These are hot clients. These people are ready to buy from you – or from your competitor if you don't reach out to them quickly.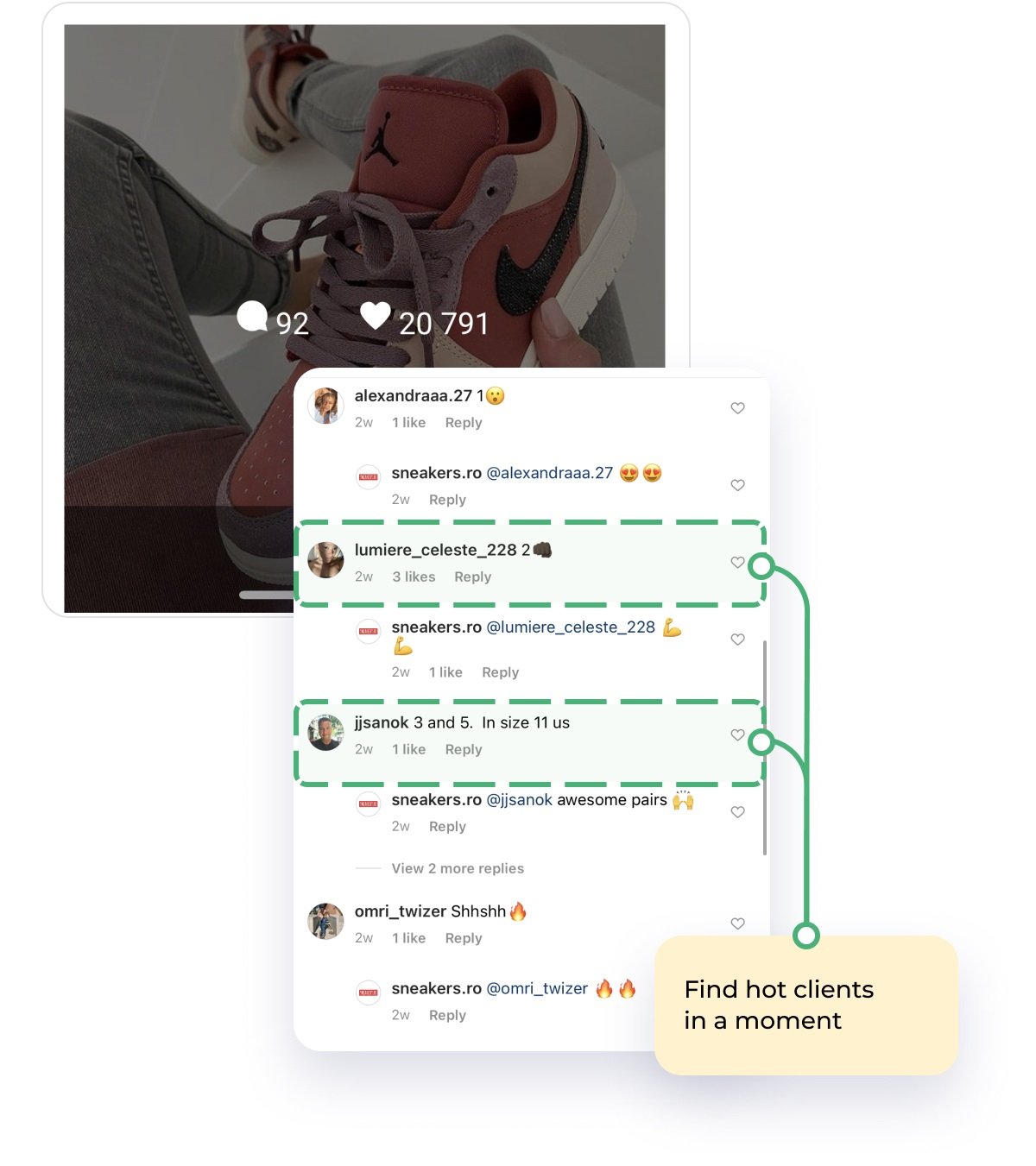 These people have already been warmed by other marketing stages: they are aware of the product, and they have a need. The only way to sell your product to these prospects is to communicate with them directly about your offer.
Grab all the hot clients successfully in a few moments by bombarding them with your offer and boost your sales immediately.
Find the rival's profile. The product or service of the rival should be identical to yours.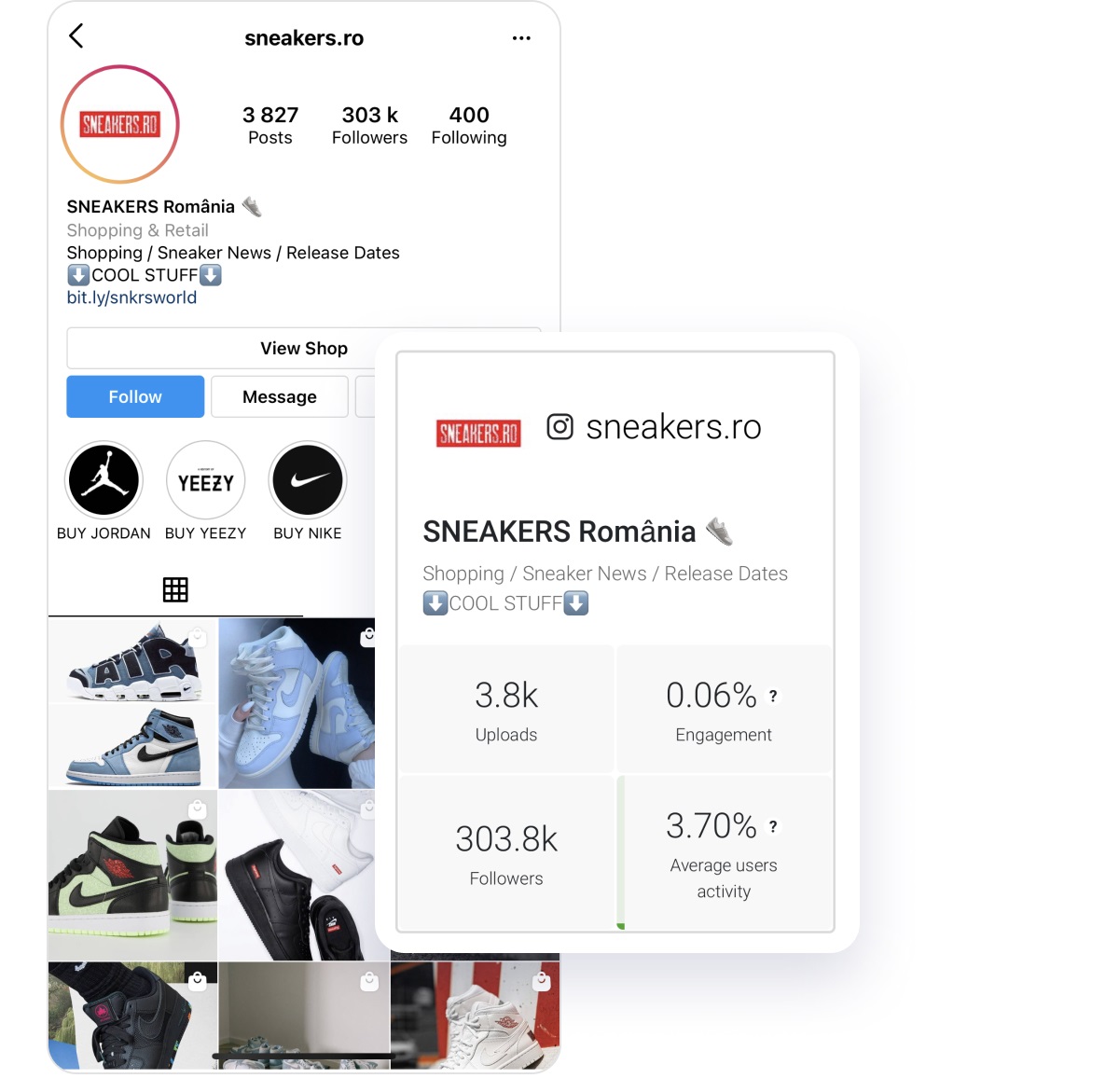 Find the most commented post of your competitor with the Profile Analyzer.
Grab all these people who commented under their posts and make a great message with the offer from here.
This strategy will bring you lots of customers in a short period of time.
#3 To promote with influencer ads in the most successful way
If you have chosen an influencer already for a great promotion among their audience, it is best to pay a lot of attention to the type of content that is most popular on their profile.
For finding the ideal influencer for your Instagram business we recommend using Instagram Search.
Here is an article about the strategy of influencer research. Instagram search is free for now! Don't lose your chance.
You need to find a type of content that the influencer produces and which will be really effective for promoting your products.
With the most commented posts, you can recognize in a few moments which type of influencer posts get the largest number of followers active, so then you will definitely understand how you should promote with this influencer.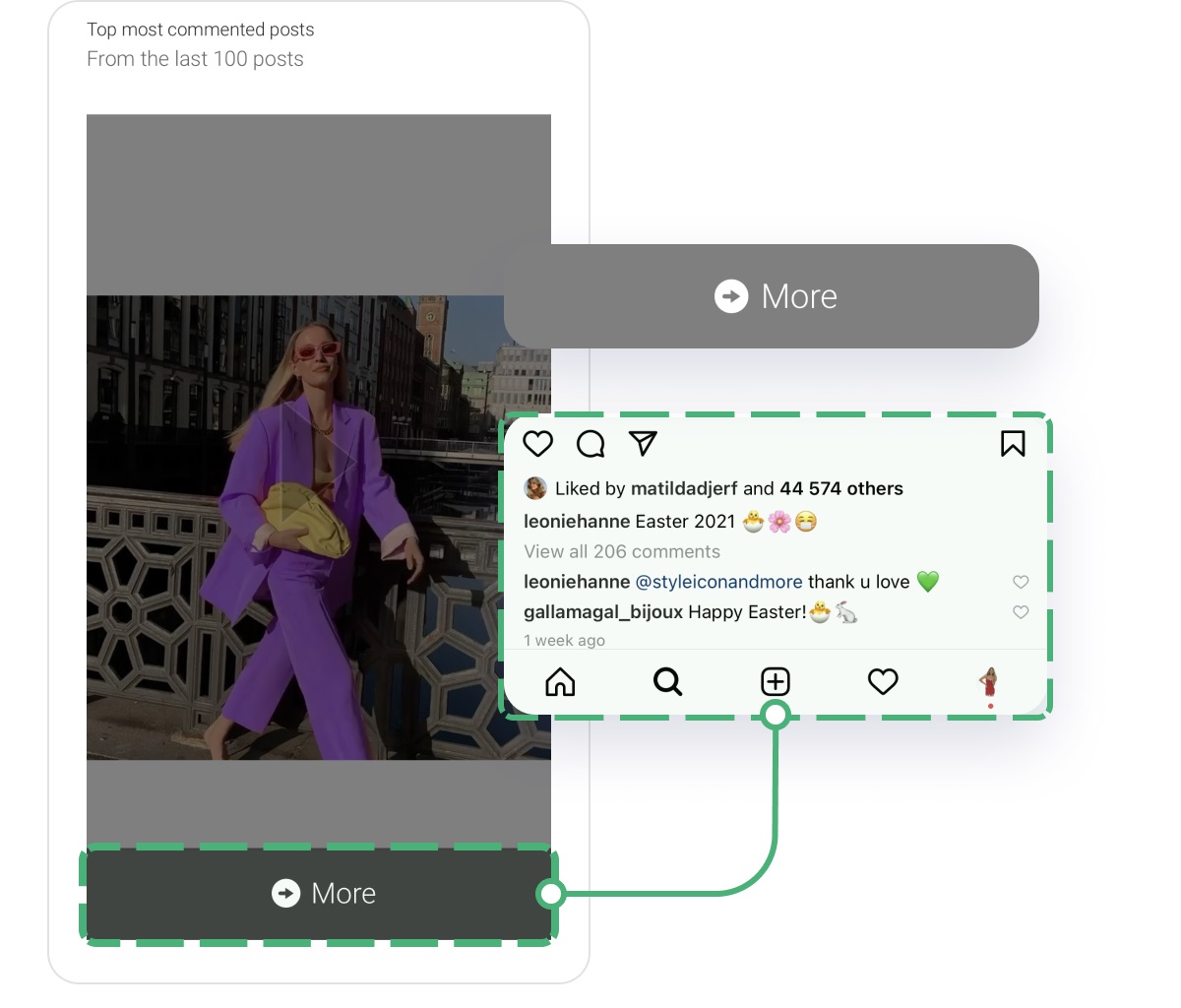 Type the influencer's profile name into the search bar in the Profile Analyzer.
Find the most commented post.
Decide which type of content you will choose for advertising through the influencer's profile.
Most influencers can promote successfully with giveaways, some can sell your product with a great video, another one will make a sexy photo – so the genre is up to you now. You can reach a dream level of revenue from the partnership with the right content type.