Do you struggle every time you need to save a video from social media? We launched two more tools for those who need clips in original quality and fast.

We're betting you enjoy the Instagram Downloader and keeping the content you need on any device. Now you can do even more – our new tools let you save media from Facebook and Twitter. It's a goldmine for those who aim to re-use the content and value 100% quality. In this article, you will learn more about the Facebook Downloader and Twitter Downloader. Let's dive right in.
How to use the Inflact Facebook Downloader
Many of you may wonder:
How do I download Facebook videos for free?
How can I save videos from a work group?
The answer is: check out the Inflact Facebook Downloader. You can bookmark it to have this useful page at your fingertips.
Here is what you need to do step-by-step:
Go to the Facebook post with a video you need.
Tap on three dots in the right corner.
Choose the menu item Copy link.
Paste this link into the Facebook Downloader.
Check the Downloads on your device – the clip will be there in seconds.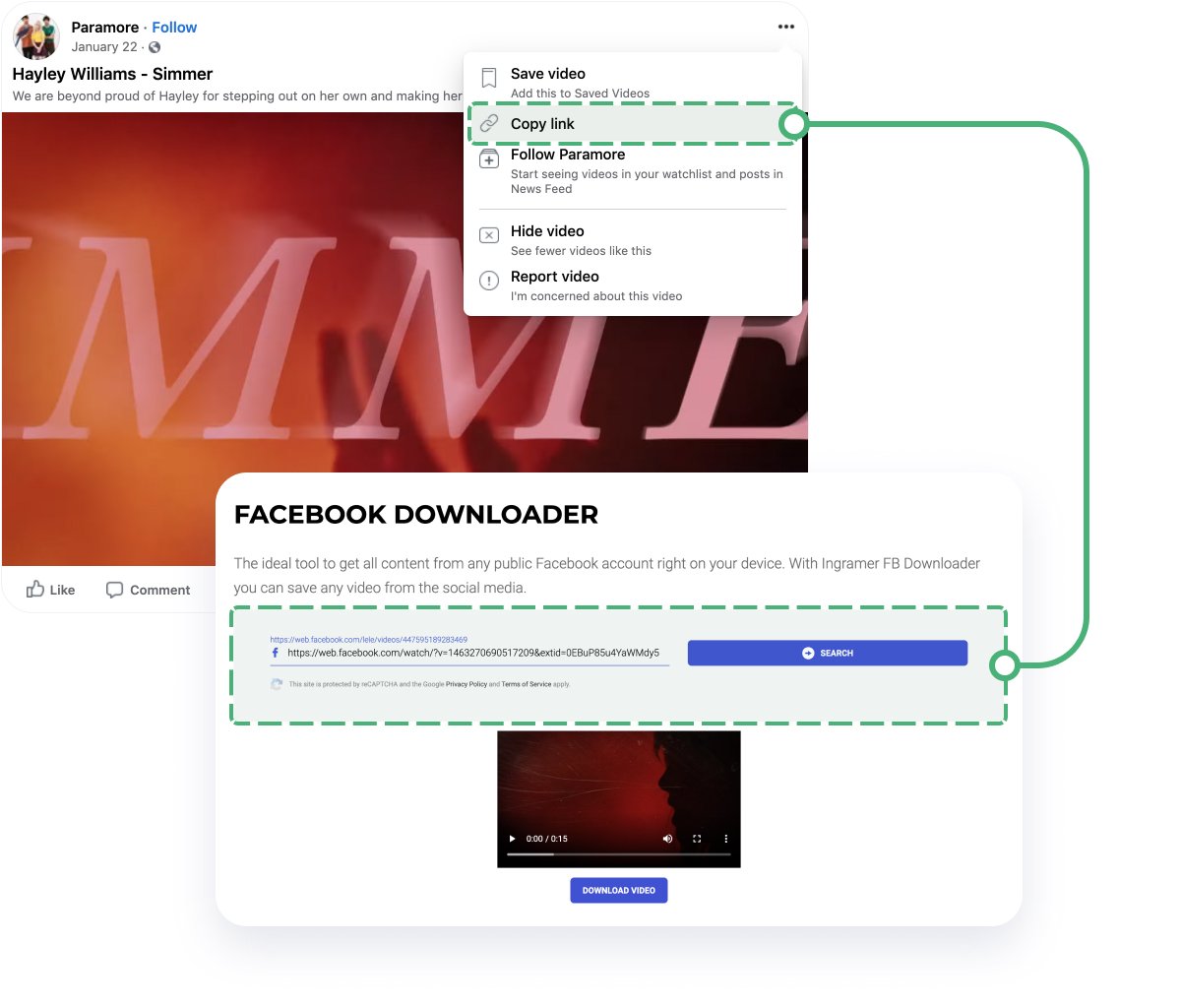 Our video downloader from Facebook is 100% safe and forever free. You can legally keep the media you like. But if you want to repurpose the content, you should ask the owner for permission and give credit to the author in your publications. Now you can make use of tutorials, training, interviews, or funny memes offline. It's easy to save Facebook Lives, and episodes of your favorite Facebook Shows – Facebook Watch will be always there for you offline. Also, you can use this content for your website, blog, Instagram and other social media.
How to use the Inflact Twitter Video Downloader
Twitter is a social network where trends kick-off. It's full of hilarious and sarcastic videos and we are sure you have been thinking about downloading them. Obviously, you might need them for your content marketing or just for fun. For those who want to know how to save Twitter videos, here is the process:
Go to the Tweet with the video you like.
Tap on the Share Tweet button.
Select the Copy link to Tweet.
Paste this link into the search bar of the Downloader.
The clip is right in your Downloads.
By the way, you can also save GIFs in addition to videos. If you follow top Twitter influencers, update your timeline not to miss out on a single clip from them. This will give you an opportunity to be among the first who share this content across other social channels. Rest assured that our Twitter Videos Downloader will never charge for this service. The tool works fast and guarantees the original quality of the content. So if you used to screen-record the clips you like, forget about it and use our tool instead.