How can you drive attention to what you're saying in just three symbols? First, make these symbols stand out.

A custom font generator is not just an option in 2021 – it has become a full-fledged tool for any content strategy on social media.
This article will show various examples of using custom fonts to make Instagram businesses flourish even more, just by changing the look of the text.
If you still think that creative fonts on Instagram are just child's play – I will persuade you.
The custom font generator is becoming the standout method of making any text on your social media profiles more powerful. Cool fonts have become an undeniable fact of social media life.
Font generator use for Instagram businesses
No matter what your Instagram business is, you'd better try to use a font generator for your texts and see the results. If you manage a nail master account or a restaurant social media profile, or if you're an influencer on any topic – any business can present its text 10X better with the use of custom fonts.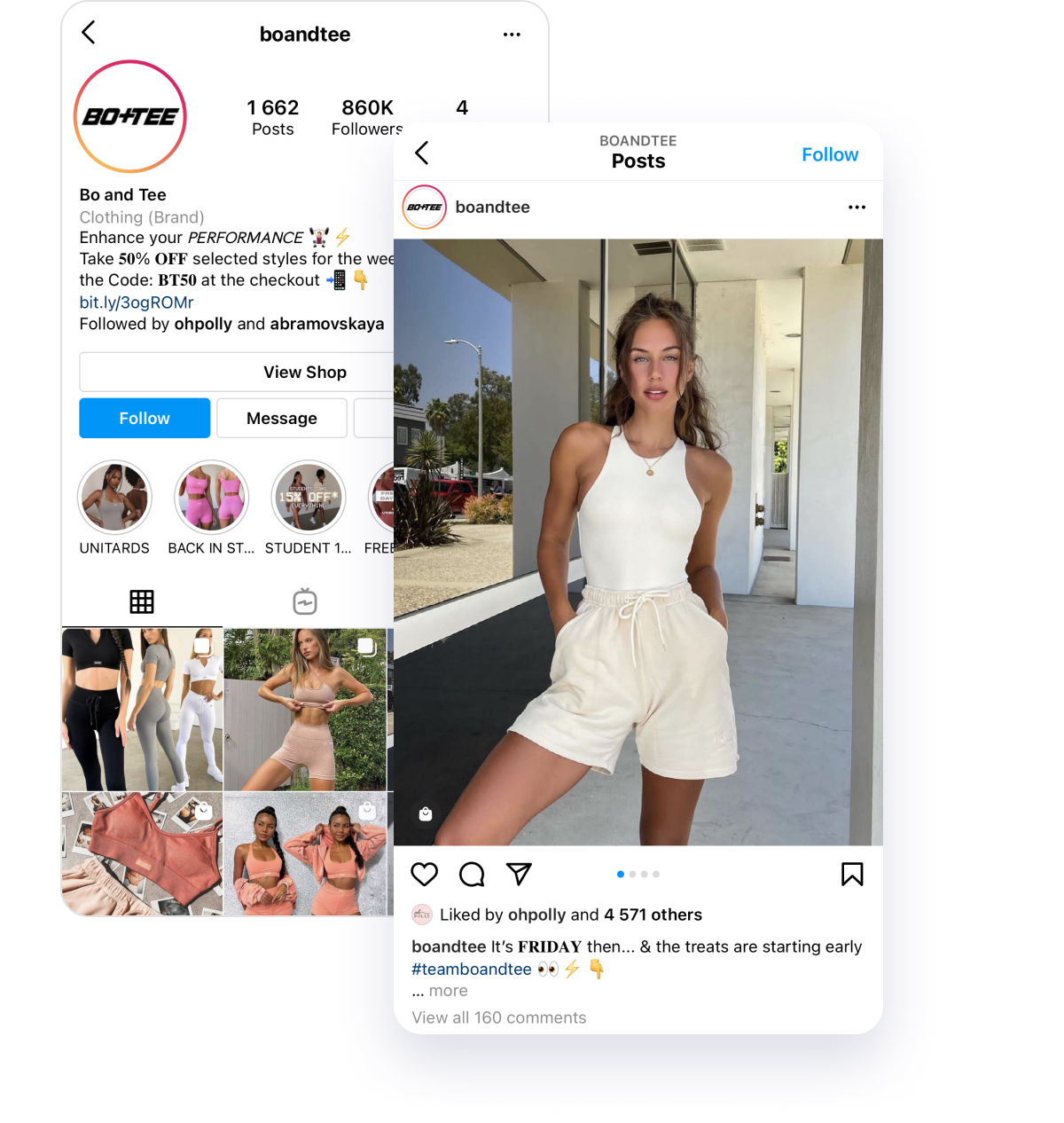 If you'd like your texts to be perceived well on Instagram, make the font generator your everyday assistant.
I'm sure it's not a secret that a fancy font generator by Inflact is where you can type in any word and get it back in a beautiful look that stands out much more than the basic Instagram font.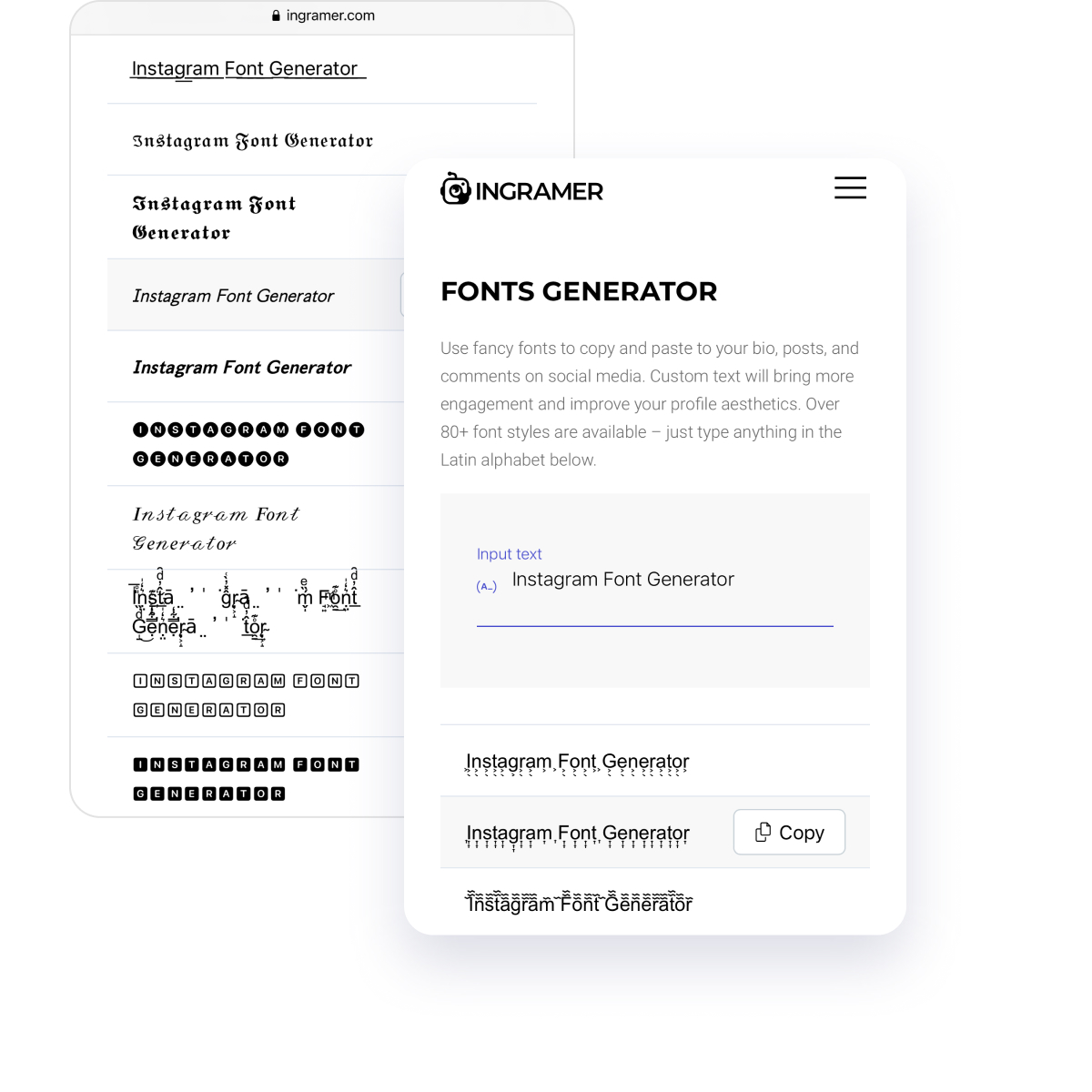 A font generator is obligatory for creating a beautiful space on your Instagram profile, both in captions and in the bio.
Those businesses who understand the importance of their Instagram account and its design have already tried this feature to make their content look like professionally designed websites. Why do UX designers use various fonts from different families, from Sans to Gothic, to highlight information?
Yes, it's for better text perception.
So why would Instagram be any different from anywhere else on the web? Why do we think that in the millions of words we consume every day from the feed, we don't need to accent something? And why not take the opportunity to make our texts even better?
Real examples of the Font Generator use
That's how the Instagram businesses I'll showcase thought when they decided to implement a font generator in their standard content toolbox.
Let's look through the cases of using Instagram font generators to create feeds that stand out:
Account of a restaurant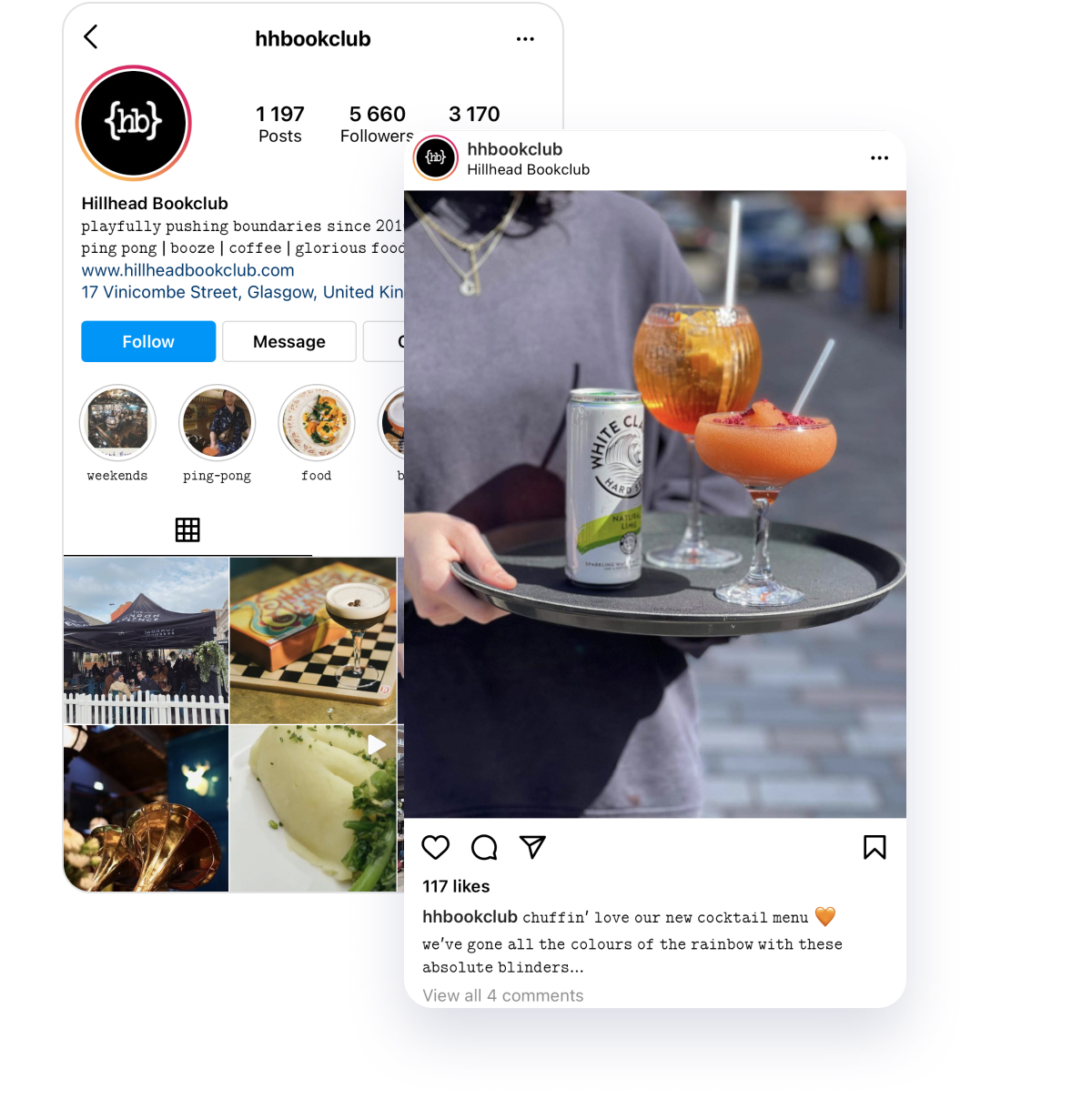 Influencer and inspirational accounts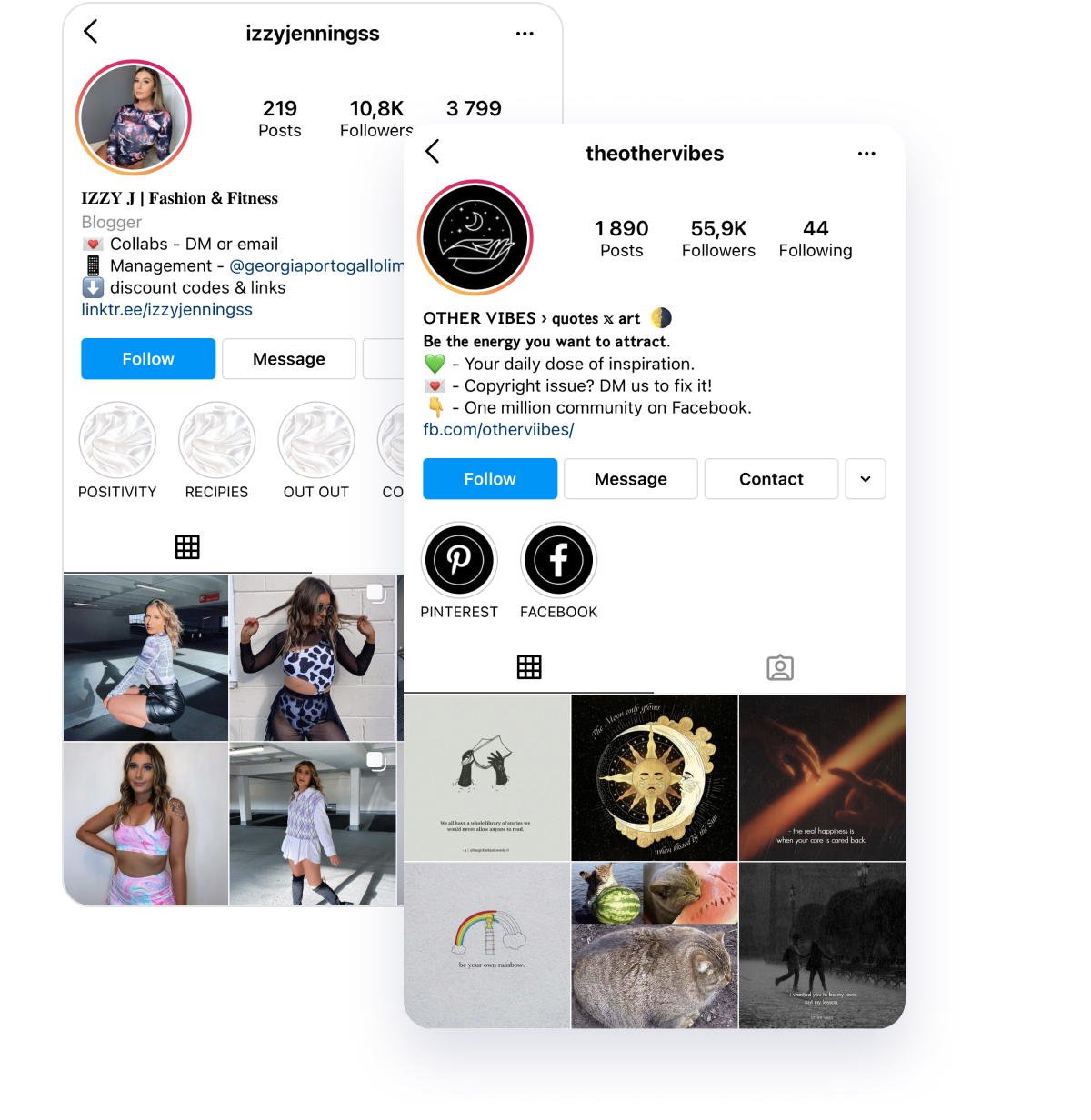 Clothing shop on Instagram: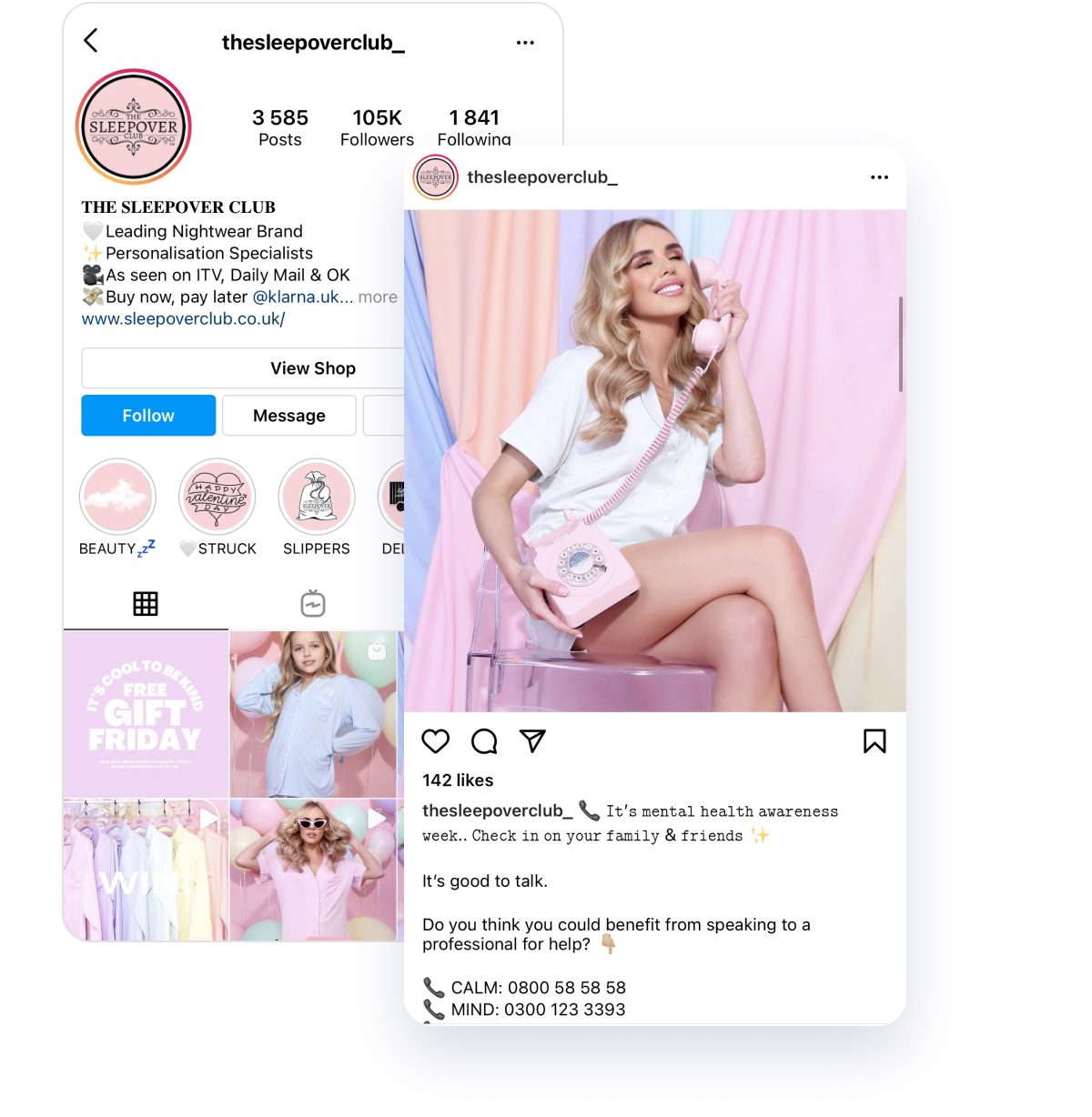 Beauty master accounts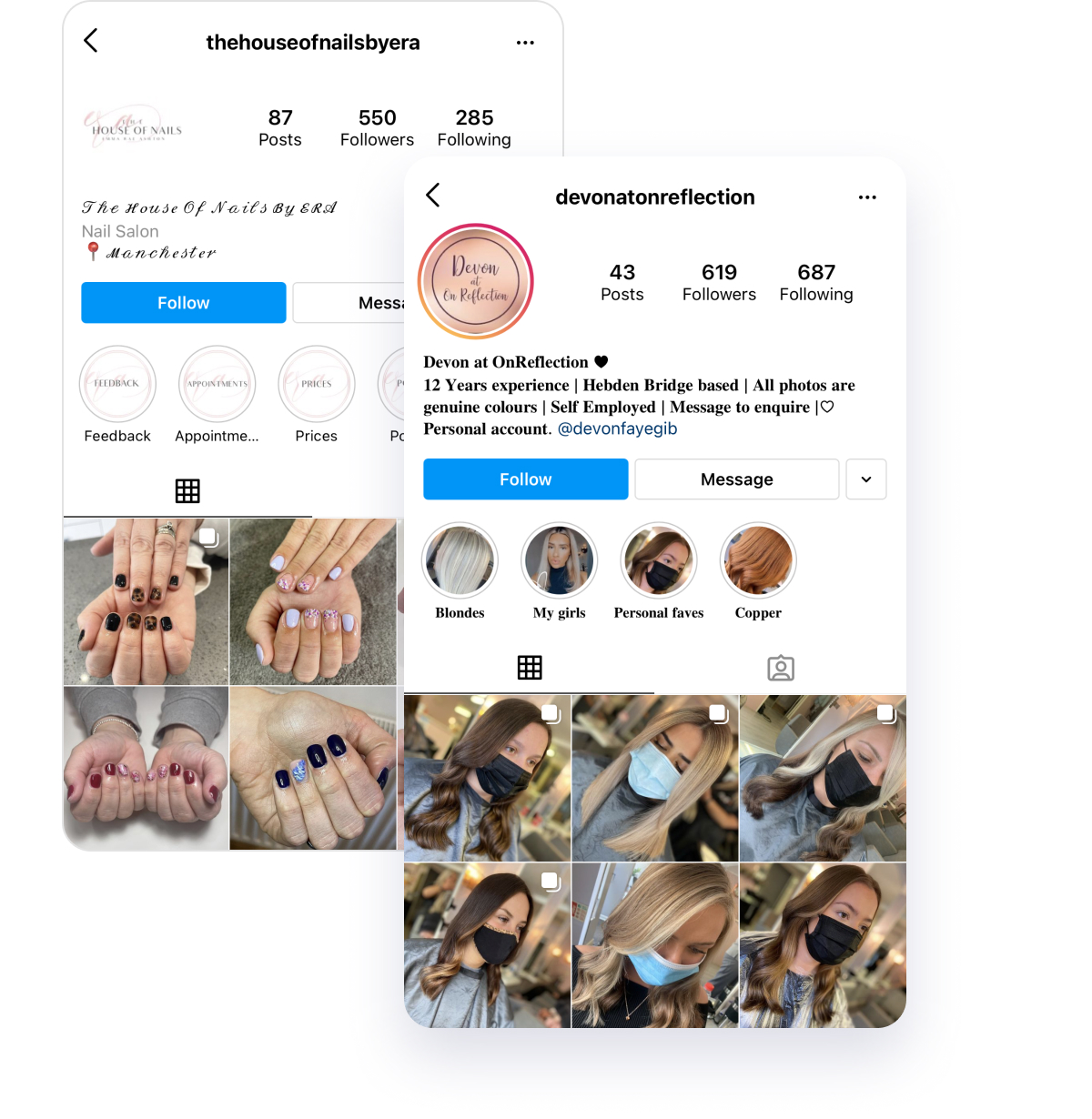 How to use custom fonts on Instagram
Bio and username
The first and the primary way of using a font generator or Instagram is to create a significant and outstanding bio or username section.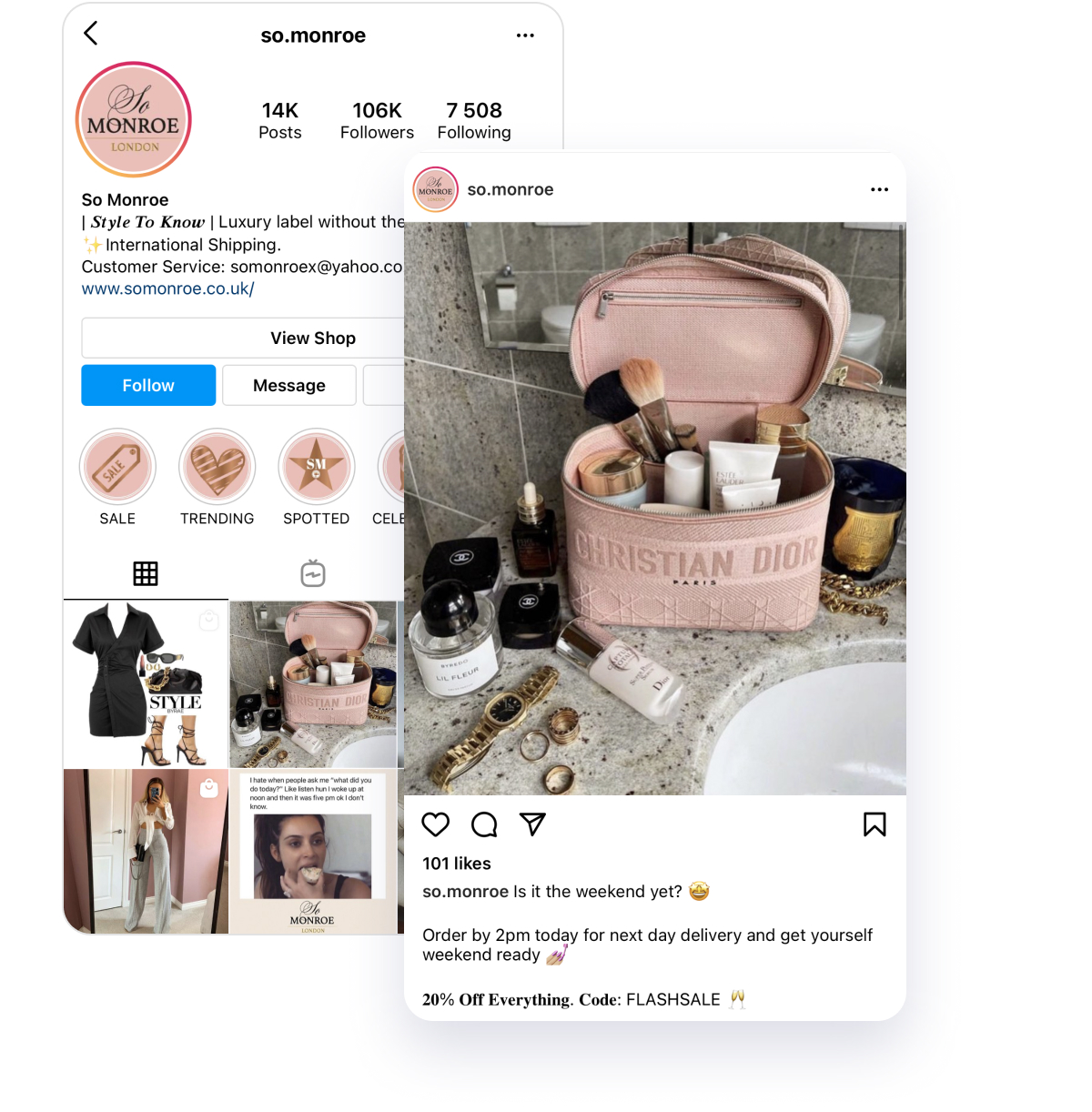 These categories of Instagram profiles are highly searchable.
The name section is even shown below every one of your messages in the direct messages threads! And it is shown in the search results too. So, it is better to pay lots of attention to it and choose the font text generator to make these words even more powerful and memorable.
Captions
One of the most popular ways to use the bold font generator is to create captions, especially if you're providing information that should be somehow highlighted and segmented.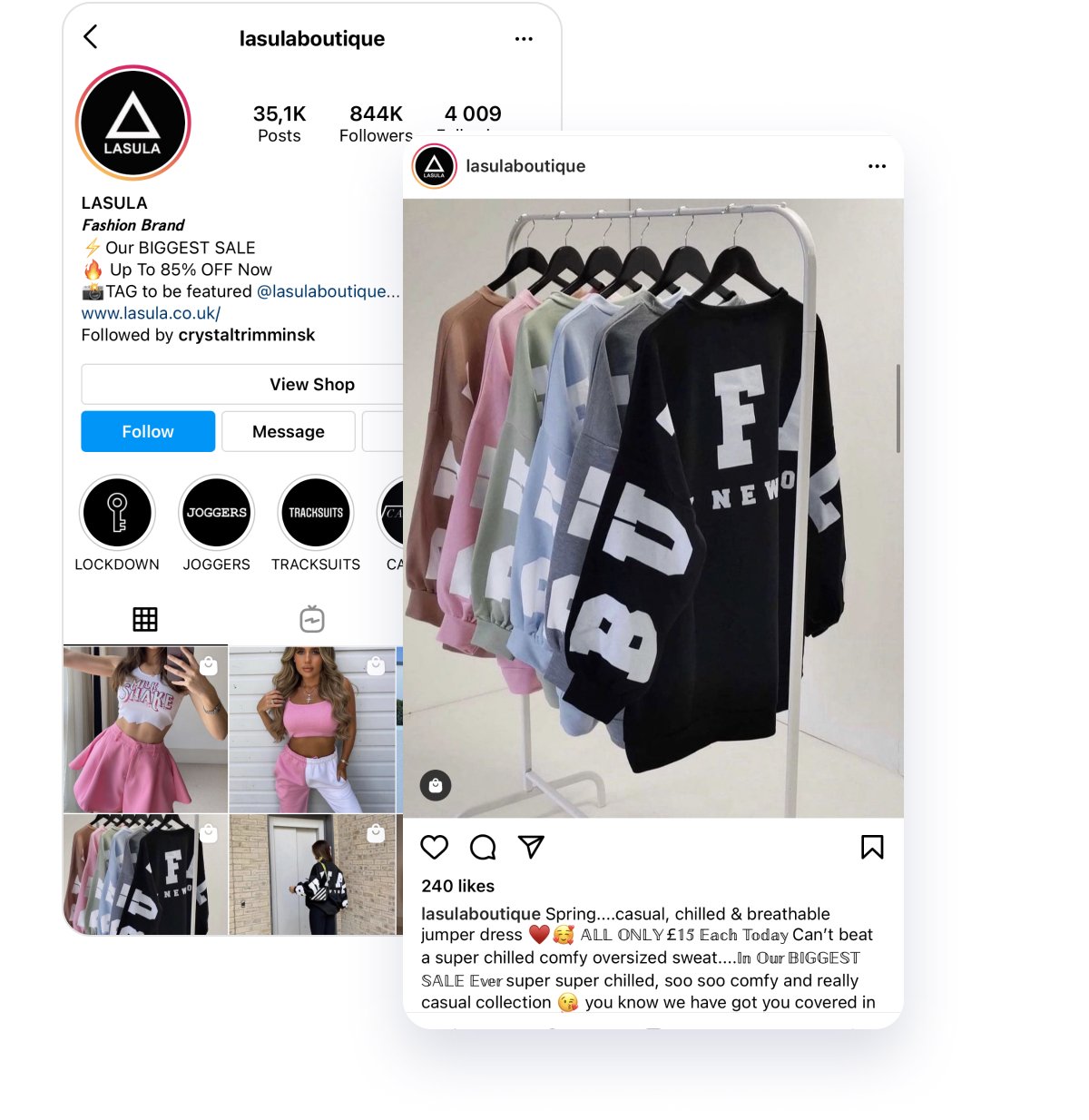 The font generator is your best helper in creating captions that will not look like a sheet of solid text that's hard to read through.
Messages and comments
The other use of the font generator is for communication: both for comments and messages.
Comments are usually lost among hundreds of others. So you can drive more attention to your comment text with custom fonts.
Also, you can bring attention to your account by using this feature to boost the reach of your comment promotional strategy.
As for messages (especially for auto-replies), this is a brilliant feature.
You can present your goods professionally by segmenting the text and highlighting information so that it will be even more useful for users.