What if you need to create an Instagram account with a significant name, that will bling and shine among others and attract followers from the first sight? Or you've just realized that your actual name is not so awesome and memorable and doesn't represent your page well? And now you're looking to find out how to change your Instagram name?

It is time to choose the right Instagram account name
In 2023 it is crucial to pay a lot of attention to choosing the name for your Instagram account, and to have a professional approach. It is a key detail that can really work for your sales, and it has the same level of importance that your visuals, advertising, and captions have.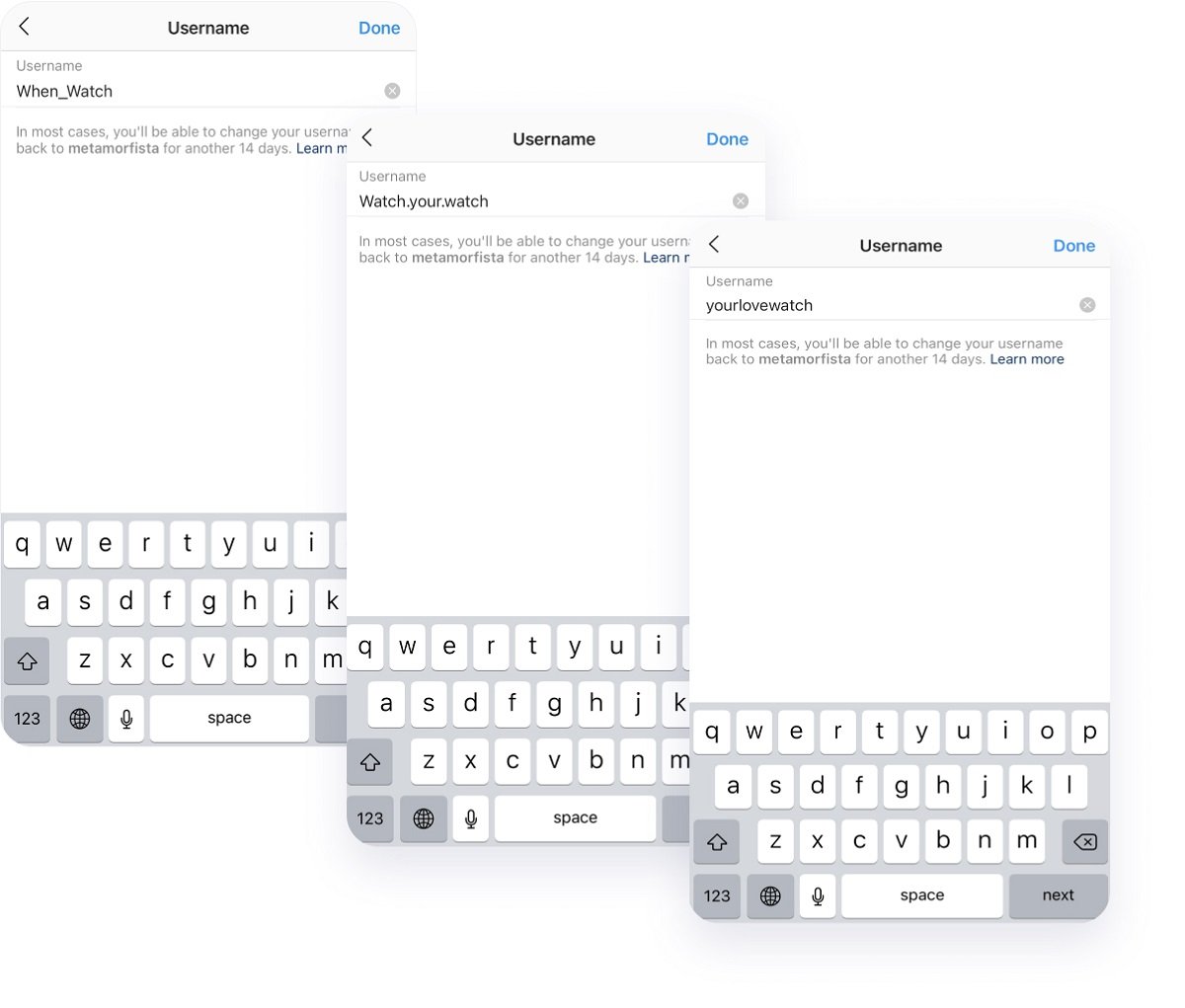 The last (but not the least) thing that you need to take into account is that you need to find the right words to describe your idea and attract followers in just 30 characters. After you read this article, you will just have to do a simple search for it, without using an Instagram name checker.
What has changed in 2023 for your Instagram account name?
Now an Instagram account name works exactly as the domain name of your website. Instagram searches users by their name, not by their bio or posts, so it is a major thing to set and make great.
Your IG name is a keyword
The first and major thing about your IG name nowadays is that it is also a great selling tool. An additional instrument to be found by your target audience through search. Your account name is a keyword, for one. So, let's clarify the key ideas of finding the perfect words for your Instagram account.
Two parts of an IG name
What we need to mention first about your name is that it consists of two parts:
The first part is the main name of your account, your username. By this we mean the clickable name with an @ sign before it. An Instagram username is limited to 30 characters and must contain only letters, numbers, periods, and underscores. You can't include symbols or other punctuation marks as a part of your username. This one can't be changed, as it guarantees the existence of your Instagram profile under it. This is the address of your page.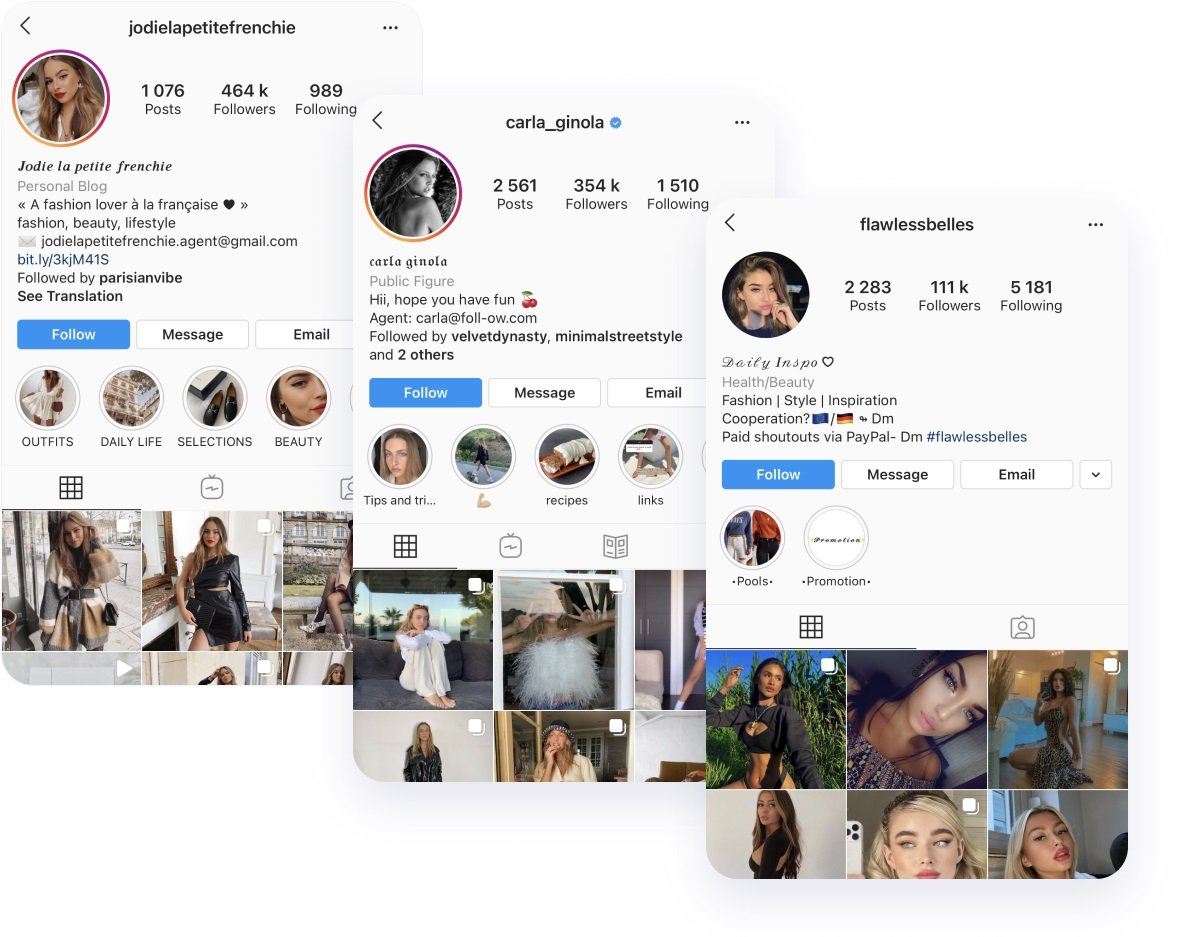 And the second part of your Instagram name is in the line under your main name. This line describes what your page is about, or it just tells users your official name or any public information that is unique, informative and useful. It is also limited to 30 characters but can contain any letters, spaces, and Unicode symbols. And you can make this part look amazing and unique with a special custom font.
Searchability of your Instagram name
Both the username and name are searchable, but the second one works for your account even better than the first one. This is because it can include symbols, spaces, and it can be in any language you like, while the username can be written only in Latin symbols. Here we are going to speak about the first one, the clickable and main name for your Instagram account – the IG username.
The strategy for choosing the greatest Instagram account name in 2023 consists of two main steps
Deep analysis of your account idea. The first step is the deep analysis of your idea and finding the ideal words to describe it in a way that users will search for it, creating the main Instagram name idea.
Competitor research. The second part is to do your competitor research for the best naming ideas and concepts in your industry. Find the most successful and most popular names on Instagram that work better than others for their owners.
Deep analysis of your account idea
The question you need to ask yourself is: WHAT WILL PEOPLE CALL YOUR INSTAGRAM PAGE?
#1 Clarify the idea
You need to be clear about what you are building inside the social media platform. Is it your own personal page? Is it a page for your business? Or is it a general page on Instagram focusing on a specific niche?
#2 Make a list of keywords for your IG name
Make a list of valuable keywords for your idea.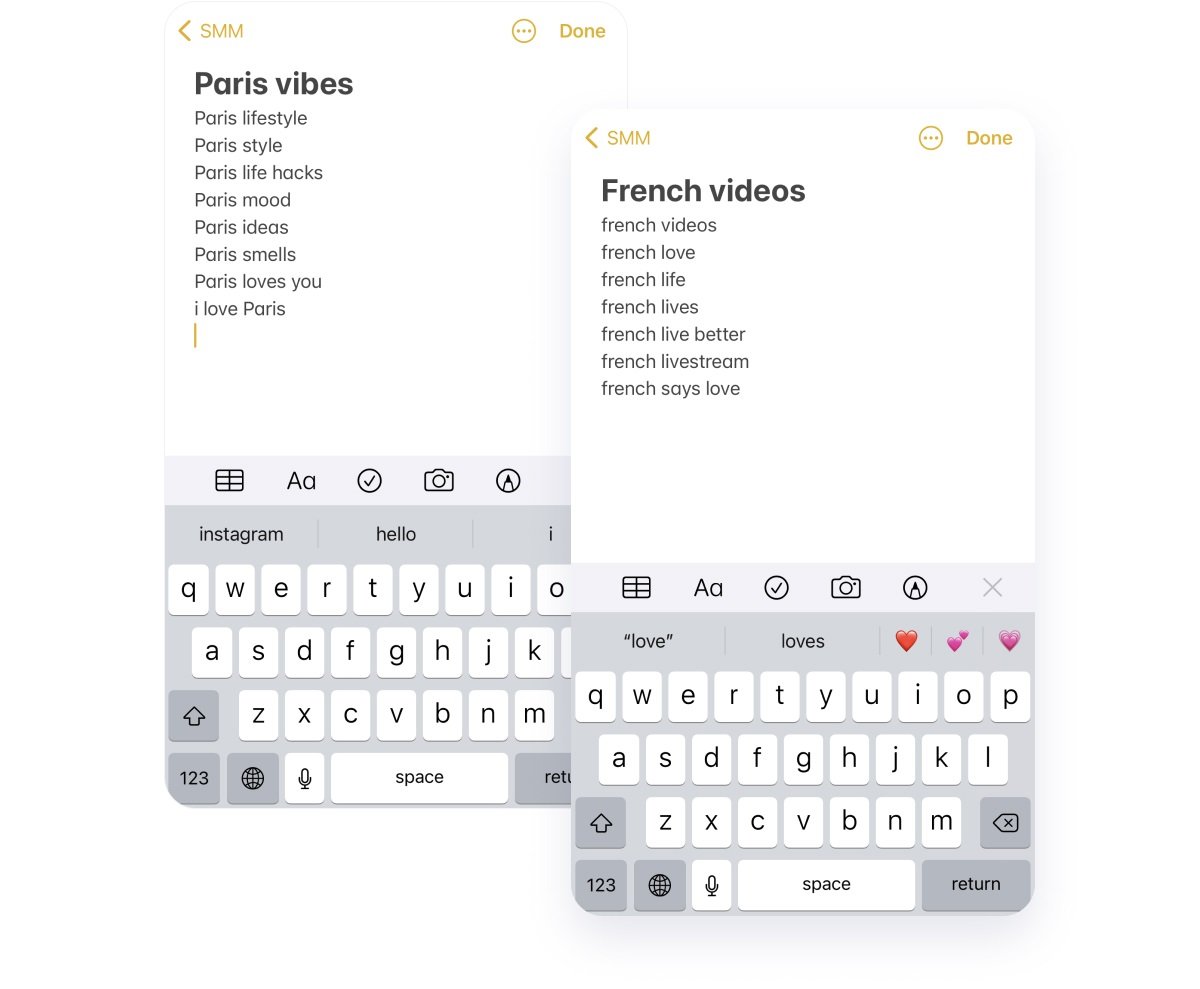 Then let your Instagram name pass all the tests. Be an Instagram name creator! Make a full and comprehensive list of words that will describe your idea well. These can be any words, from nouns to pronouns.
#3 Troubleshoot your Instagram name
Firstly, you need to check Instagram name availability. Then check your keyword list for these following five criteria. Here are a couple of things to watch out for when you choose a cool Instagram name for your account:
PRONUNCIATION
Choose a name that is easy to read or pronounce. Some names are really comfortable to read out, regardless of whether they are long and consist of many words, like:
@badgalriri
@iamhannahwhiting
@myforteisfashion
@zarastreetstylelondon
Try to make a name which is readable on first sight.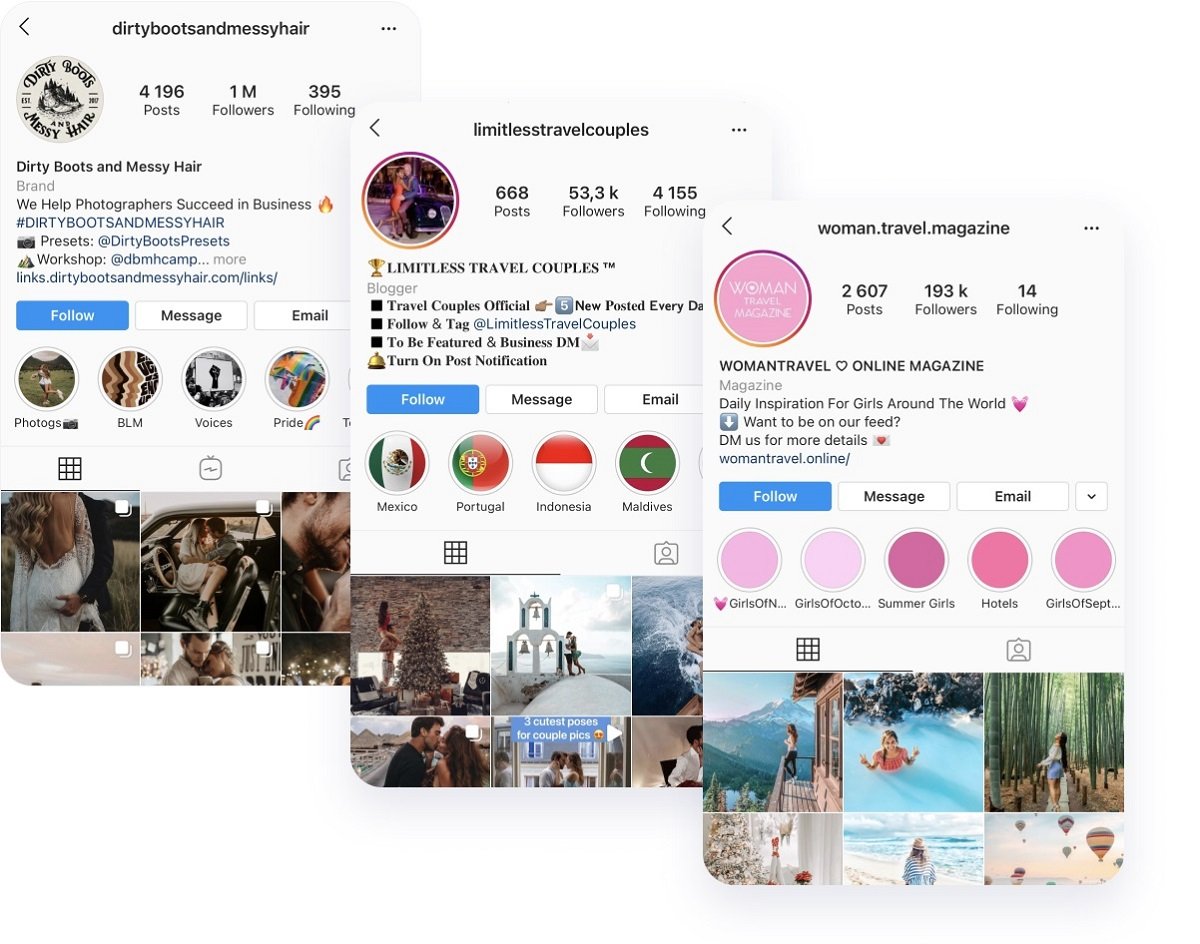 UNIQUENESS
You can't take a name that is already taken. Better avoid too obvious similarities to any other brand names. You'll risk being forever under the shadow of a big brand.
SYMBOLS
The best idea is to not use symbols in your account name at all. But that doesn't seem realistic. So if you need to use a period or underscore, try to limit it to one. Moreover, please remember that Google will treat "example1.example2" as two separate words, which makes discovery of your page more difficult. Instagram font name will be under your main page line.
Tip: It is trendy to divide your simple name with a dot, like: @ani.maar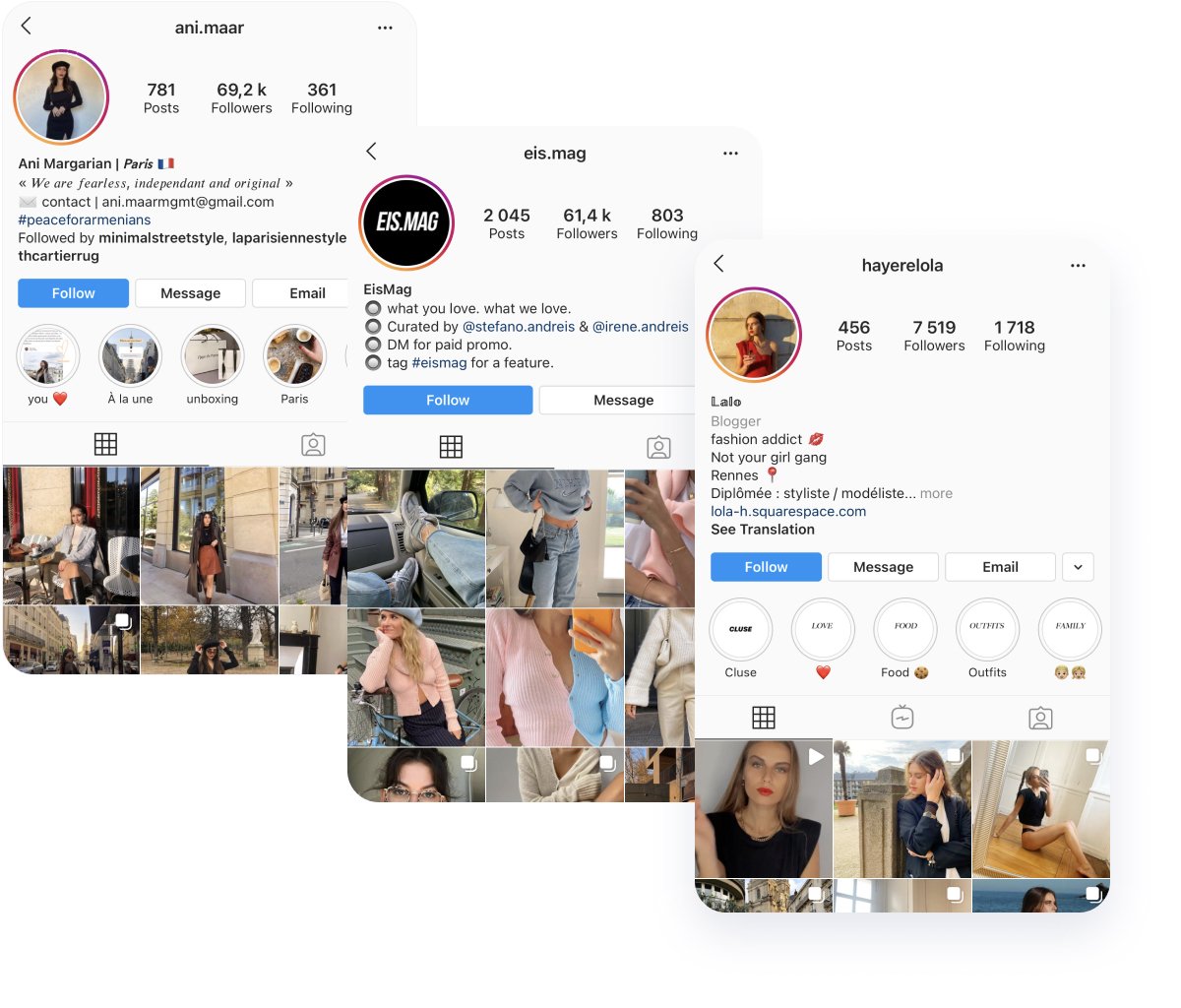 TABOOS
This refers to gender, ethnicity, and religion. Keep these out of your name unless that is your specific niche!
WEBSITE SIMILARITY
Think about your Instagram username as something global. Think about whether you can name your website after it if needed. How will your professional email look with this name? Normally, emails from contact@username.com have a much higher open rate as people know exactly who they are reaching when they send an email.
After you've checked your name against all of these five criteria, your list will be much shorter. It's time to analyze the best examples on the web. Let's be inspired and learn from your competitors.
Competitors' Instagram username research
It is far better to use a special tool for analysis of profile usernames. Everybody knows a couple of their closest competitors, but it is not cool to take and copy their name ideas. Better to find your unique idea based on full industry research.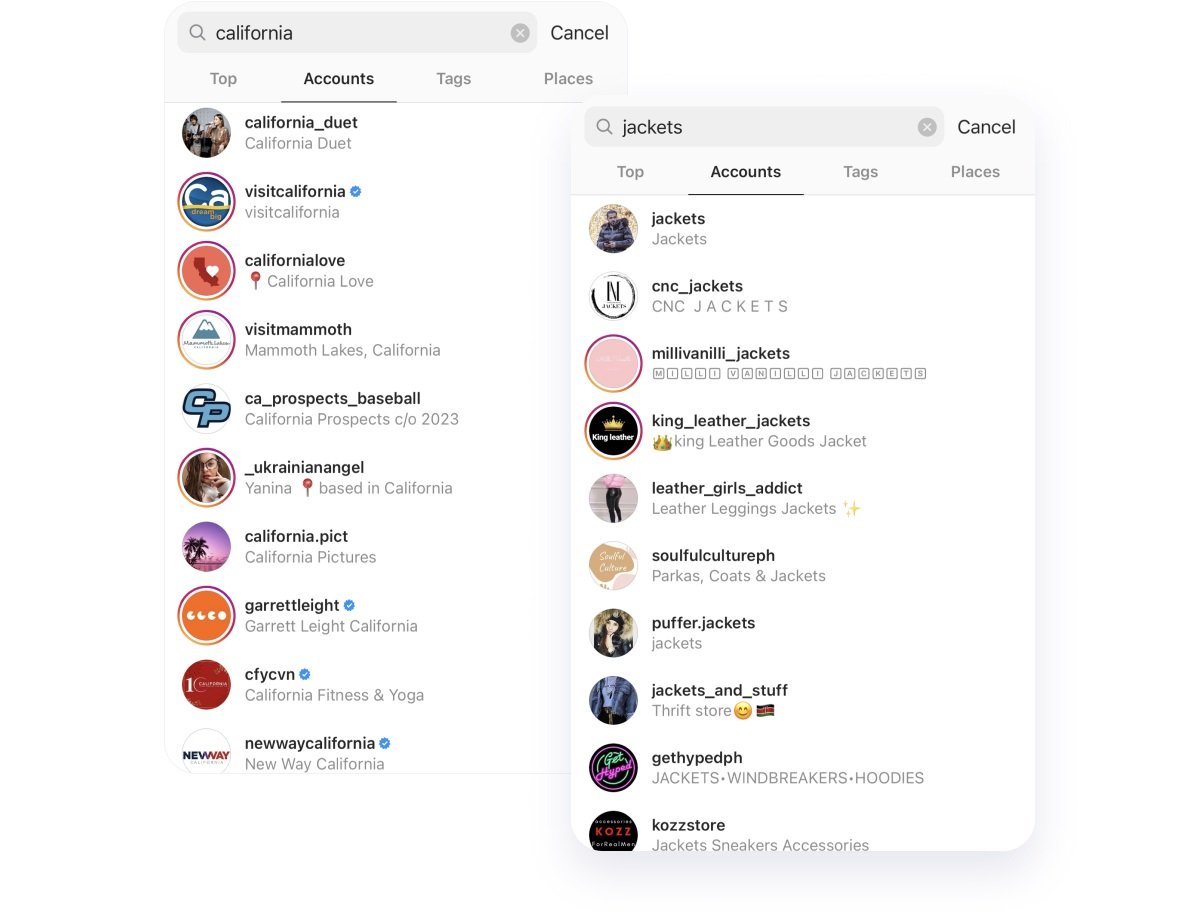 And analyzing direct competitors is not as useful as carrying out wide and comprehensive research for choosing a great Instagram name for your account. For this goal it is really hard and almost useless to use the basic Instagram search that is available in the app. That is because the basic search is concentrated on your location and offers you the closest accounts to the place you're situated in. Use an advanced Instagram Search for your competitor analysis to find out whether their main Instagram idea is considered popular. For your Instagram username research you should go to the advanced Instagram Search.
I advise you not to type really close and exact keywords for your industry. Use more common words with a wider meaning to make the research more full and comprehensive for the object you're selling or promoting in your account.
Choose the category of the profile you want to research. I advise you to try searching for profiles in different categories. Sometimes it's even better to use the idea or concept for the IG name from another category. For example, if you're selling jewelry, you can look through names of services or bloggers in the jewelry industry to find inspiration for your Instagram name and identify a successful concept. After this you can choose the account's following. Don't forget to use the brilliant feature of the advanced Instagram Search — the ability to choose the gender of account you're searching for.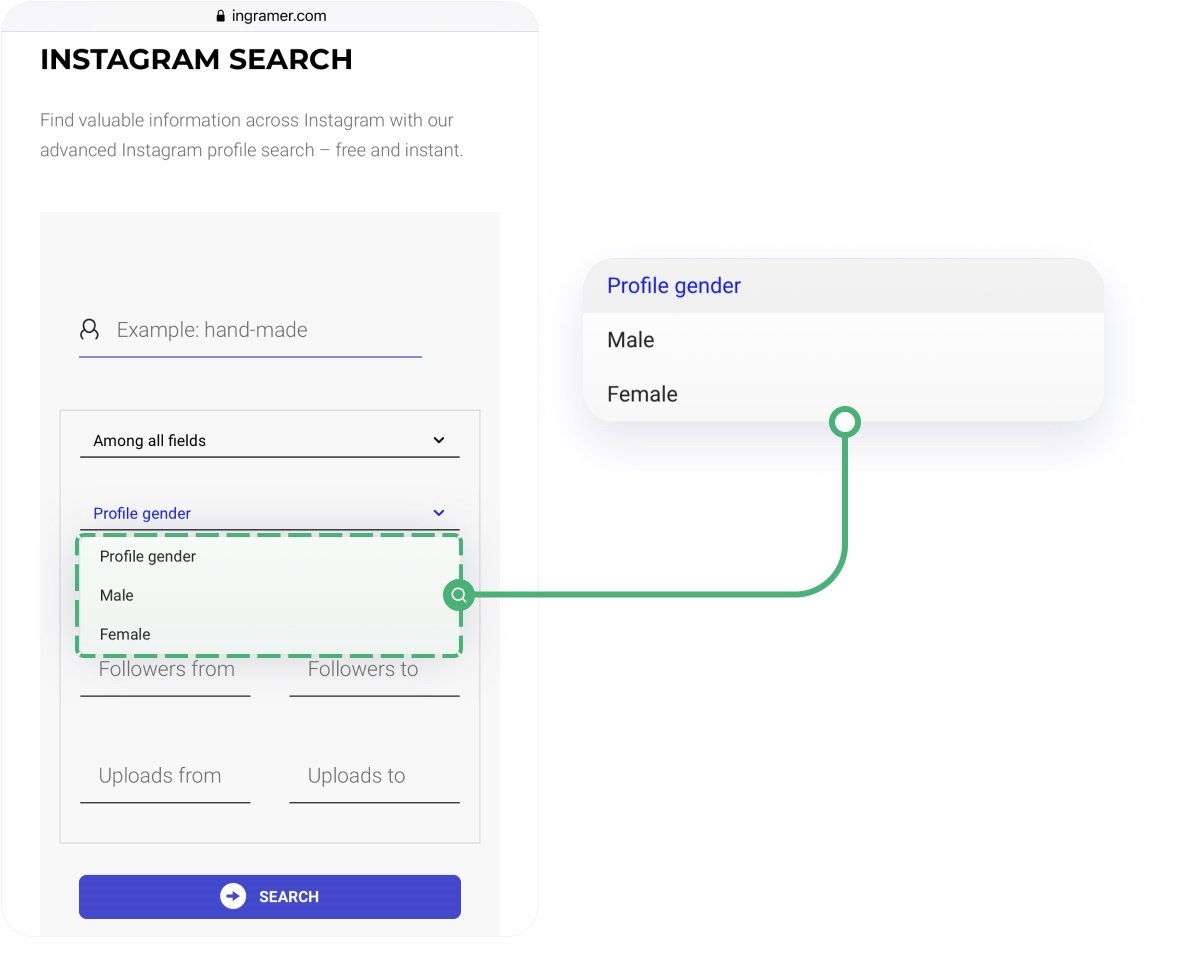 So, after you've made a couple of screenshots for different keywords and a couple of screenshots of accounts in different categories that are close to your business idea, now it's time to do a cumulative analysis of all that you've done and find the most successful names that are popular and really on-trend.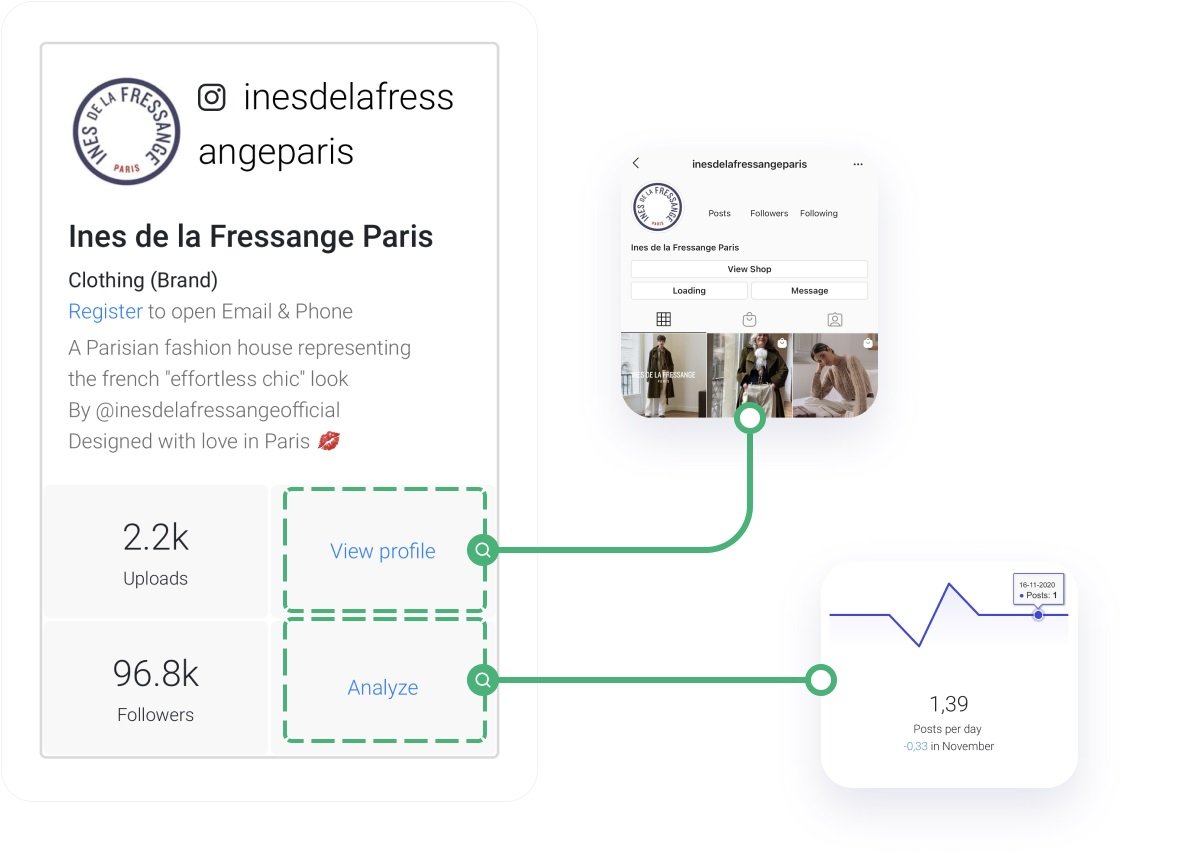 Copy the names that seem really great to you — 10-30 names of your industry leaders' accounts. Take this list and divide it into two parts:
EXACT IDEA
The first part should include names that include a message inside. Simple and strong information about what this account is filled with.
INTERESTING ANGLE
The second group will consist of names that are more abstract and seem entertaining but still cool and informative. And it is more likely that these ideas won't be under "Instagram name taken" as they're not obvious.
Tip: Don't take into account names which are just the official name of the business itself.
Now the next task is to take these two lists and find the most repeated words or sounds in these names. And you can also count the median number of letters in their Instagram names to find the perfect number which is simple to memorize and really easy to read. After this you have a big mound of inspiration from your competitors, you have the number of symbols that you're best using in your Instagram name, and you even have the best words or sounds which are really connected to your topic or target audience.