Scheduled posting: from chaos and stress to concentration and sensemaking.

The dream of any SMM specialist is to publish posts on certain days and time on autopilot. Proper Scheduled Posting service is 50% of Instagram's success. The rest is pre-prepared high-quality content for Instagram.

If you leave messages manually, you will have to spend too much time on mechanical work. To save your time, use Scheduled Posting on the social network. Moreover, that's more convenient as you can do that from your PC.

Inflact offers Scheduled Posting with which you can plan your posts and Stories in advance. Besides, Inflact Scheduled Posting provides Instagram account analytics, proxy support, publication editing function, hashtags generator and the possibility to add geotags.


What is Scheduled Posting for?
Scheduled Posting is the publication of posts on the social networks at a predetermined time. As you understand, this is done using third-party services.

Using Scheduled Posting service, you can:


Save your time and energy. You can plan and schedule posts at any convenient time and then focus on other tasks.
Keep the rhythm. Imagine the situation that you accustomed followers to publications at 3:00 pm. You will be able to adhere to such a schedule using auto-posting. Don't forget to concentrate on the periods of highest activity of your fans. Thanks to publishing on the appropriate time, you will be able to boost your reach and audience engagement.
How to choose the magic time to post? I was divulging all of the coolest secrets in the article "Finding The Best Time To Post on Instagram To Become Freaking Popular."


Help to match activity time of your audience. Imagine you are in Majorca, but most readers are living in New York. When the audience is ready to read, you brush your teeth before going to bed. In this case, auto posting is a necessity.
Expand the horizons. This handy module allows you to publish posts from your computer. That's more convenient.
Create a visual grid. Instagram is primarily a visual social network. Therefore, the page should be filled with useful and attractive(!) content. A beautiful, catchy design attracts more followers. You can preview your scheduled posts before publication and estimate their stylistic unity with the help of Scheduled Posting.
Protect yourself in the event of a creative crisis. The main bonus is the ability to create a publication schedule in advance. Having prepared several posts that will be published at regular intervals, you can buy time in case of force majeures. Your followers will be provided with the content on course.
How to schedule posts on Instagram with Inflact?
Inflact auto-planner
is an excellent service to satisfy the needs of budding Instagram specialists and experienced Instagrammers.

It includes features like:

Uploading images and videos. Go to your Inflact account and click Posting. Then upload your pictures or video, write a caption to it, beautify with emojis, point out your location and set the date and time. It's a piece of cake!

Editing images. Don't forget that you can crop the photo or replace it. After editing, save changes. To learn how to bring your photo content to the new level, read the article "Refreshed Scheduled Posting: How to Post on Instagram Online in a New Way?" and improve your skills!

Uploading a gallery of 1 to 10 photos. After uploading the first photo, click on the "Plus" icon and add photos you want. Thus, you publish a carousel.

Posting Stories. Yes, you read it right! With our Scheduled Posting, you can also plan your Stories! The button Stories is just near the Posts button.

Choosing relevant hashtags. You may use the Hashtag Generator within the Scheduled Posting module. Go to the "Schedule Posting" service, upload the photo, press Hashtags. You'll be redirected to our free Hashtag generator. Select relevant tags generated by the keyword, picture, or URL.

Saving in draft copies. You can prepare a post or Stories and save a draft to publish it later when you are ready Drafts save all filters, emoticons, text.

That's how it looks like: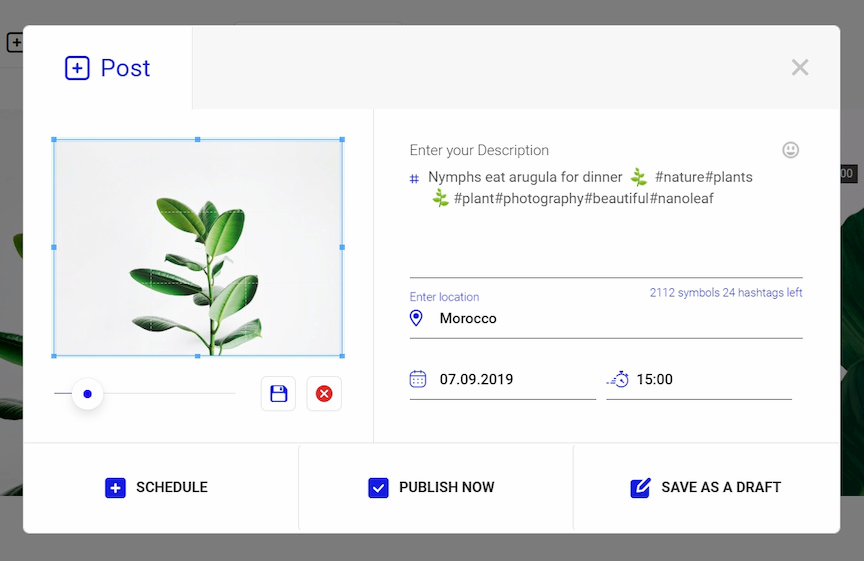 Real case: How Inflact Scheduled Posting kept the business
In summer 2019, the creator of a clothing store bought the Scheduled Posting module.

What was the goal?
The entrepreneur wanted to establish regular posting adhering to the concept of the page. Moreover, the aim was to find out the best time for publishing.

What was done using Scheduler Posting?

An account owner compiled a content plan and started scheduling posts of different types: selling, informative, entertaining. It greatly simplified his work and allowed him to concentrate on more important business tasks.
Thanks to Inflact statistics, it was easier to track the followers' reaction to a particular type of content. Thus, the content plan was edited accordingly. Moreover, it helped to discover at what time the posts receive more likes and comments. Thus, the most suitable time for that was found. Later, this time was set for each post.
Our client found the concept and learned to run Instagram in a single style. Thanks to instant preview, he managed to see whether a post matches the general style or not. So, the account has become truly attractive to the audience.
What is the result?
All goals have been achieved. The client managed to become persistent in the eyes of followers, which added credibility. The attractiveness of the Instagram gallery skyrocketed. Thus, profile visitors become followers more often.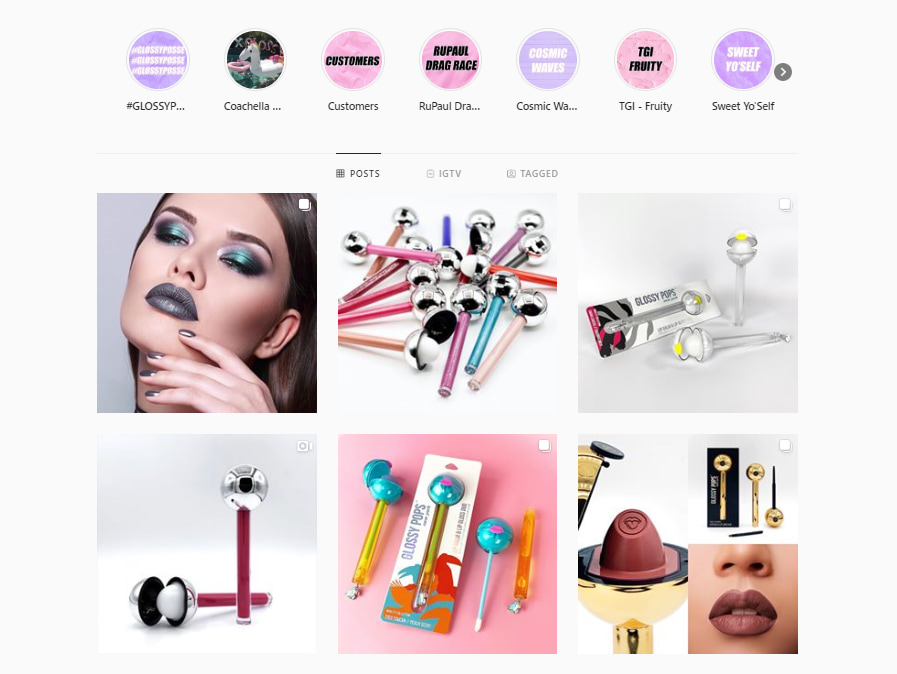 Thanks to the mentioned above changes, the number of sales was increased.
The cost of the module was $18 per month.


What should you take home?
An autoplanner helps to create posts a month ahead. Users can see the Instagram updates at the right time, and then it quickly lead to excellent results - engagement is boosted, traffic is driven, potential new customers are gained.

It's good, though, right? Now you know how to schedule posts on Instagram the right way. Do you want to get the same results? It's high time to use Scheduled Posting!



Spending too much time on your posting?