A catchy image in a post or Story can sell independently. In this article, you will learn how to sell your product with the help of just 13 cool product photography techniques. You can make even better photos, applying the following tricks in your product photoshoot and before it.

Preparation. Formulate the purpose of the professional product photography photoshoot. Why do we need it, and what story do we want to tell by this shooting? Most often these are very simple things, for example, a pandemic lockdown has been declared and we need to illustrate our delivery of food and wine. Accordingly, the shooting should show how we deliver food and wine.
Highlight the features. Your product photography ideas should base on what your customer wants to see. It so happens that the customer does not want to see advertising about the entire product. They want you to highlight only the specific features of the product which were not there before. That is, to show only what has been improved. Take the new Apple MacBook Pro ad, for example. Throughout the entire commercial, our attention is focused not on the entire laptop, but only on its most important feature – the high screen resolution. From the point of view of photography, it would be very difficult to portray such a feature, but you get the point. For example, when photographing shoes with a beautiful, unusual heel, photograph them from the side of the heel, focusing on it.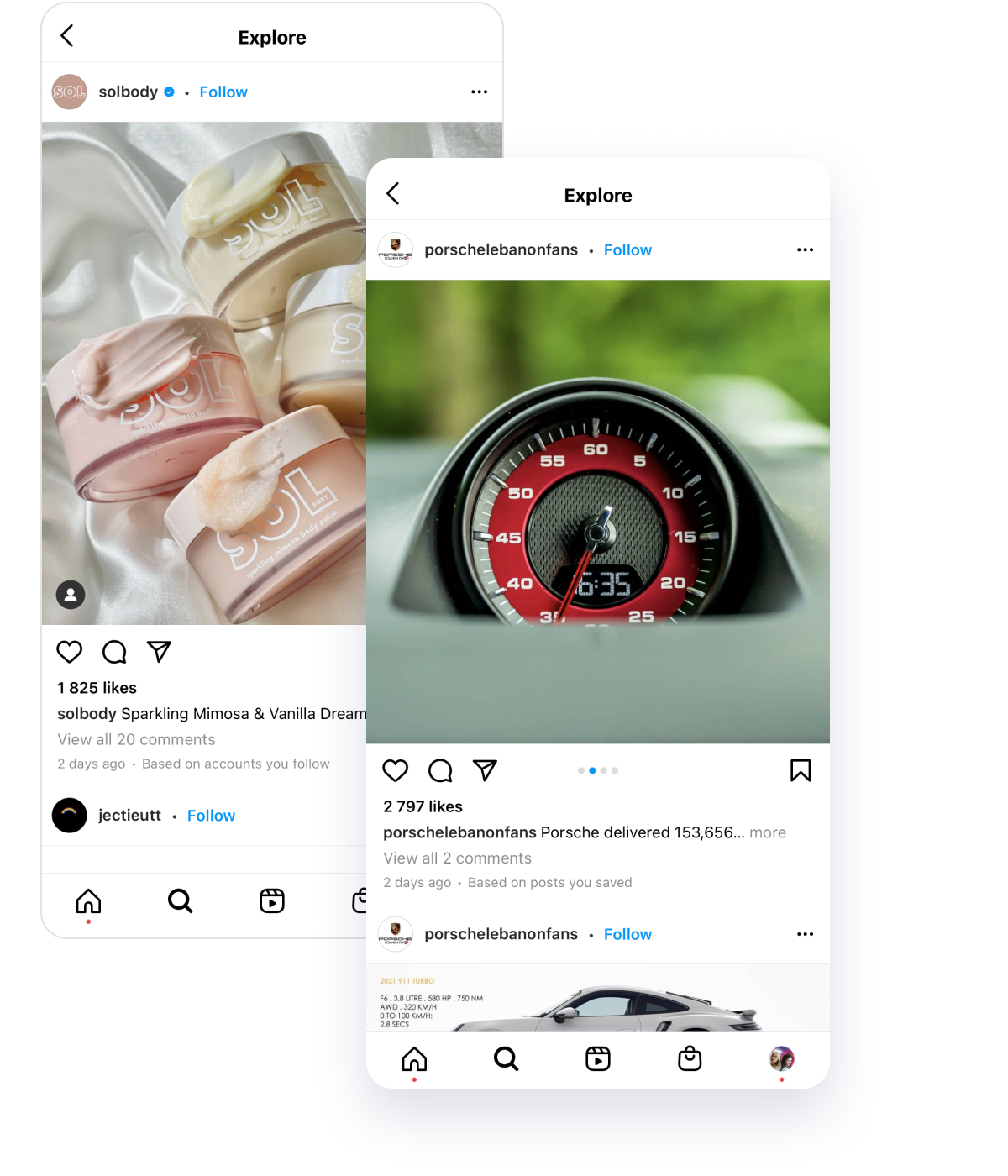 Audience. Determine the target audience. This is a very important point and is very often overlooked. But you must always understand who you are talking to. Therefore, we made two shootings for the delivery story: one with a trolley from a supermarket, light and humorous, and a second with a story about delivering with airplanes and helicopters – and here we also joke and exaggerate, but the subtext is clear: we deliver super quickly and reliably.
Will the ad target housewives or single businessmen? Knowing potential buyers of a product or service will help you understand how, when, and where to photograph. If your target audience is busy women, it might not be wise to do a scene where two friends are sitting on a park bench. This is a very important point. And it influences a lot. For instance the makeup product photography - if you're selling an antiaging product, would you place it in the same flat lay with the same details as the cosmetics for young girls?
How will the product be used? When planning your photos, keep in mind the target audience of the client and how the product or service will be used.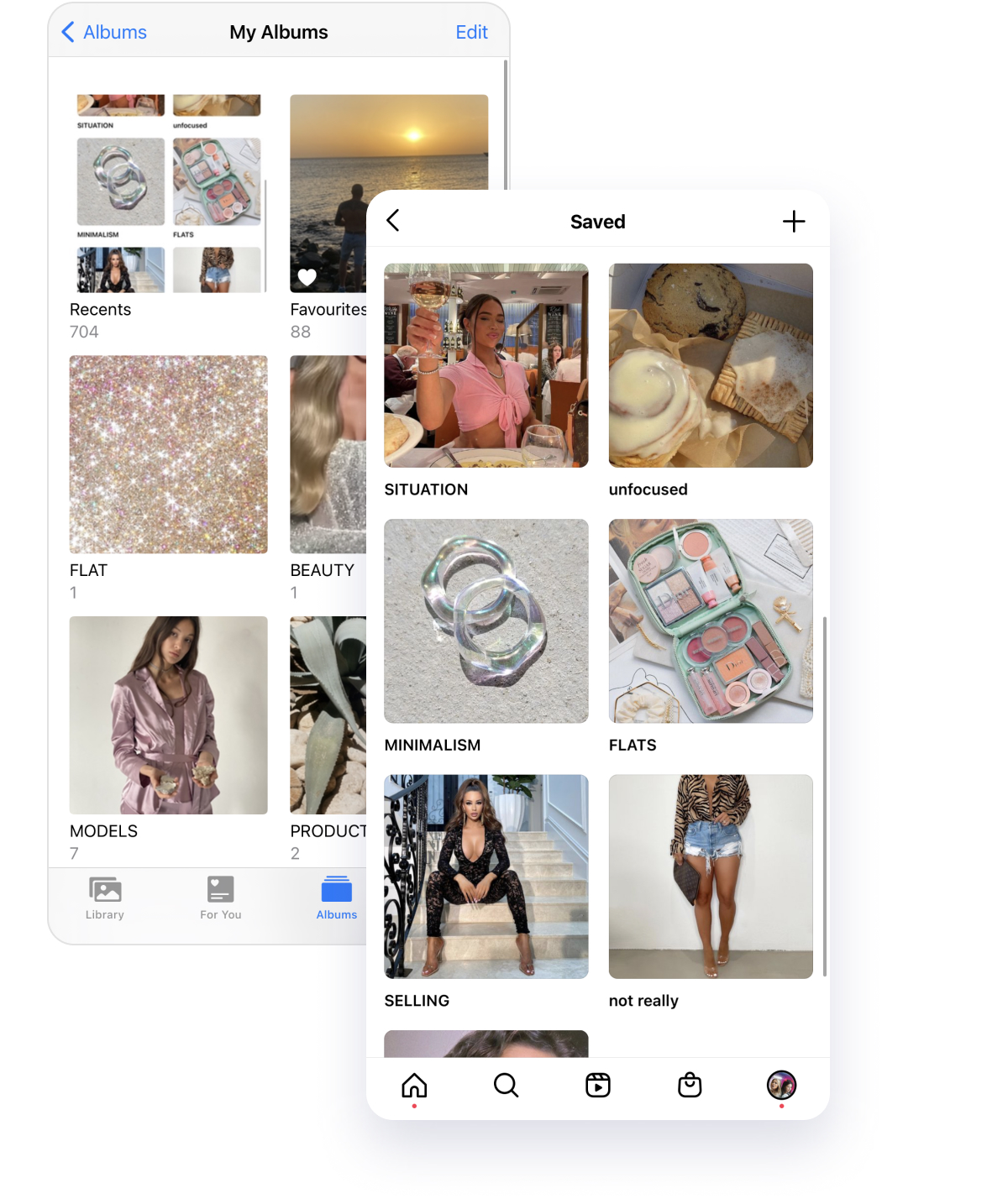 Moodboard. Follow the promoted accounts on Instagram. Pay attention to how they shoot, analyze how those photos were taken, and apply these skills in your account.
Training. Before you start creating a beautiful photo series, you need to try your hand. By doing all kinds of layouts of absolutely any object, you can understand the principles of beautiful compositions, correct lighting angles, and harmonious color combinations.
Finding inspiration. Admiring the works of famous photographers and artists, you not only get aesthetic pleasure but also develop your taste and get inspired.
Purity. In the frame, the smallest specks of dust, fingerprints on gloss, wrinkled clothes, scuffs on jewelry, and so on can be noticeable. Be careful with the cleanliness of the subjects and the background. Also, do not forget to clean the optics.
You may find a sticky lint roller and safety pins useful in the studio. This is trite, but extremely important: wipe your phone camera before shooting. Fingerprints and dust significantly affect the quality of the final photo.
Using a tripod. We usually do flat lays from an overhead view. Use a tripod and remote control to avoid vibration.
Creation of creative backgrounds. Many of the backgrounds are easy to make yourself. In addition to the money saved, you will receive a unique background for future photoshoots in a single copy. Or you can just use the opportunity to take photos in a special product photography studio.
Compliance with the principles of composition. Do not forget about the rule of the golden ratio, correctly crop the image, and choose the shooting angles.
Using matte objects. Glossy and shiny objects can create too many highlights, which can be unpleasant and overexpose the frame. Try to use a minimum of glossy objects. If the shooting itself involves only glossy objects that reflect everything around, it is necessary to work with diffuse light. A softbox is ideal for this.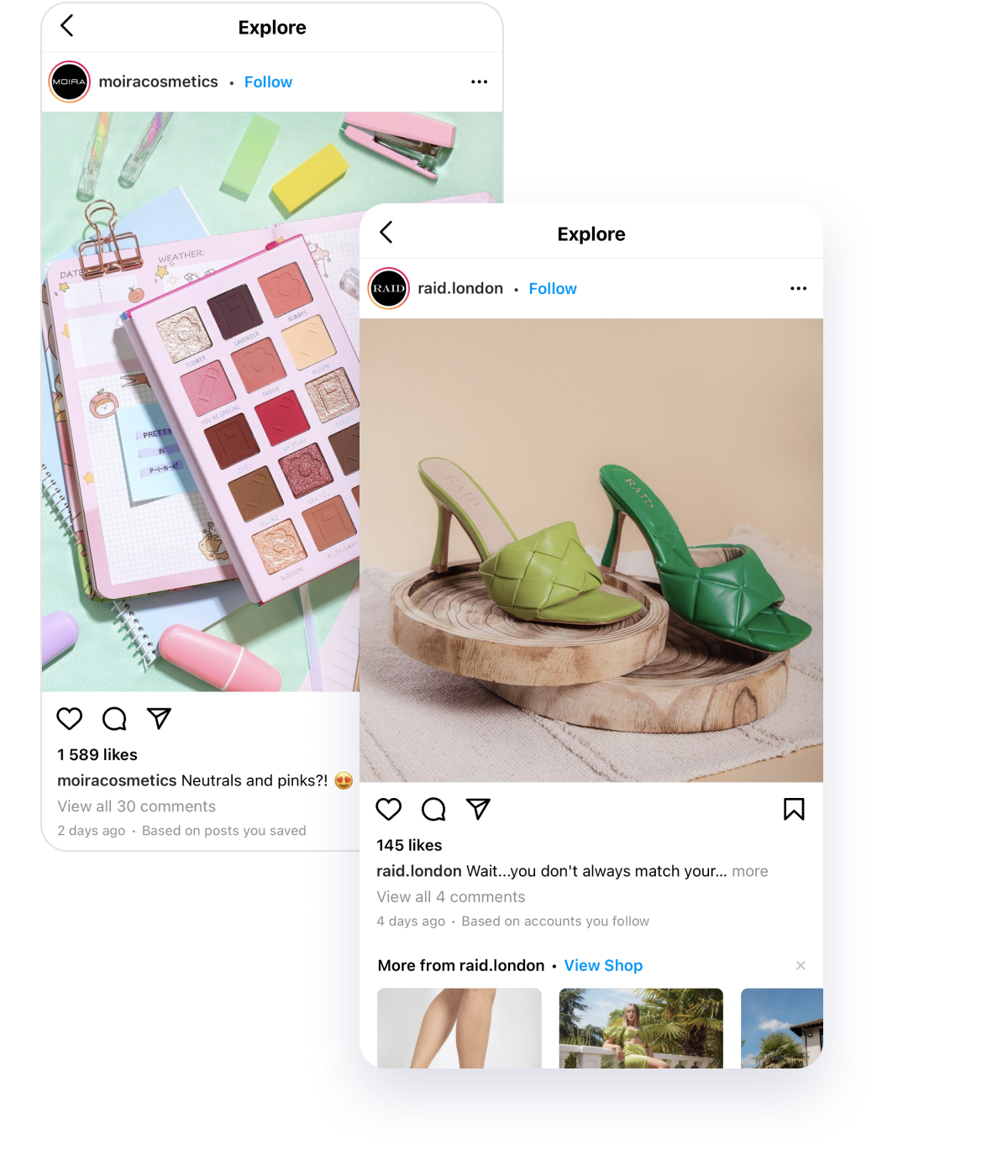 Decorating accessories. Layouts can and should be decorated. Accessories are added depending on the subject of the photo. For example, for shooting scented candles, you can add jars of essential oils, dried flowers, and beautiful candlesticks to the frame. Cosmetics in the frame will be perfectly complemented by a pocket mirror, brushes, sponges, unusual candles, or sweets.
Shots. Take more pictures. Do not be lazy to take a lot of shots from different angles, rearrange objects, change backgrounds. This will help you fill your hand faster and make you more likely to get a good photo.
It is better to calculate the travel time in such a way as to arrive in advance, have time to park and prepare everything for shooting.