Just believe me, Instagram direct messages not working on PC is not a reason for thinking of quitting this platform forever. Let's better find the most convenient and efficient solution to this problem.

Instagram direct messages not working is the subject of numerous complaints that I regularly hear from those who have tried to send IG DMs on PC for the first time. As initially Instagram was planned as a mobile platform, its web version is still in its infancy. And to tell the truth, there are no signs of any improvements. The mobile version is still the one and only that we can rely on today.
So, let's put it clearly from the very beginning: Instagram direct messages not working is not a problem. It's a real state of affairs. That's why, please, don't think that you are the only person on this planet who has faced something like that.
Nevertheless, it doesn't mean that there are no alternative methods that will help you to beat the system.

How to overcome the Instagram direct messages not working issue?
Are you ready for experiments? Then let's start.
I've prepared for you a list of these methods starting from those that I personally would never use if I were you and knew about the one that is waiting for you at the end of the list. However, some people have very singular tastes, that's why I need at least to mention all of them.
Tricks with browser console.
Yes, to solve the problem with Instagram direct messages not working, you need just to enable the mobile view of your Instagram page. It's not difficult at all but let's admit that it's not very convenient (okay, let's be honest, it's not convenient at all).
2. Official IG web app
In general, this idea could be very cool, but there are a couple of arguments that do not let me say that it's really so. First of all, this app is available only for those who use Windows 10 OS. If you use another version of this OS or if you have a Macbook, sorry, you're a loser. Moreover, judging on the reviews, there are not so many people who are satisfied with the functionality of this web app and its capacities.
3. Android Emulator
These emulators are special programs that may let you install mobile apps on your PC. As soon as you download the IG mobile app to your laptop or stationary PC, you can use it just like it's your smartphone. The entire functionality of a mobile app will be available.
If you want to have a more detailed overview of these methods, I offer you to read another our article on this topic:
Want To Send Instagram Messages On Web? No Problem! Really Working Methods Inside
.


The best solution to make Instagram messages work on your computer!
Of course, the above-mentioned methods are not bad, and you definitely should at least try some of them. But why should you spend your time trying to understand how to work with a Developer console or some sophisticated programs that require downloading? Especially given the fact that Inflact has developed (and will soon add) the feature that will allow you to send hundreds of DMs on Instagram without any difficulties. You may think that it's sound too unrealistic, but it's not so.
We present our
Inflact Auto DM
feature that will blow your mind. Especially, it will be interesting for you if you are developing your business on IG. In such a case, you really know how much time you need to spend sending DMs to your followers. With our DM service, it will be enough just to create a number of ready-made templates that the system will send to those groups of followers that you will choose.
It means that you will have a possibility to save a lot of time and to spend it on something more valuable, for example, on creating new content that will help you to shine like a star on the IG landscape. If you feel that you have run out of interesting content concepts, here you are our
100 Ideas for an Instagram Blog: Your Inspiration
. Hope, it will help you.
Though the work with IG direct messages represents itself an integral part of your general promotions, you shouldn't concentrate only on it. Yes, we've just solved your Instagram direct messages not working problem but what about the other aspects of your IG activity? What about getting new followers and expanding your target audience? Do you want us to show you how to achieve the highest efficiency of your promotional strategy? Then you definitely need to get acquainted with our
Instagram bot
!
I want to get 2000 followers in the 1st month of my active promotion


Instagram messages not sending?
So, let's get back to the subject! If you've faced the problem that your
Instagram messages
not sending then you need to get outside of a problem and try to resolve it. Honestly, there are some reasons why your Instagram dms not loading or Instagram direct messages not showing up, but first things first!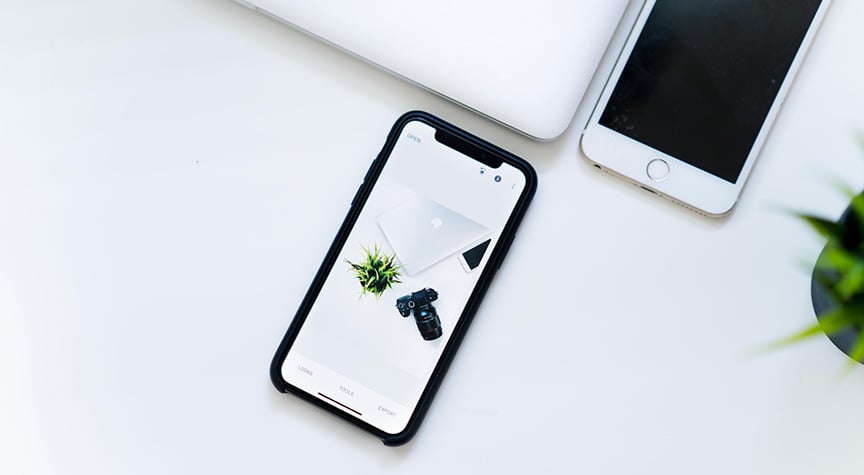 Firstly, the user can block you. It is the most common version of this topic. If the user you want to send a message block your account, then you cannot chat with him.
Secondly, you've received a disappeared message. This feature has come out of the blue and make the real revolution on Instagram. As a result, you cannot find the needed message in the Direct box.
Thirdly, the user has deactivated his account. If the user you want to chat with has deactivated his account permanently, you can't send a message to him. It is impossible. You can make the next attempt after the user activates his account again.
Yeah! We could consider the most common issue! Now, let's clear up a situation about what does PC mean on Instagram? So, PC on Instagram is the opportunity to use Instagram directly from your computer. Using a special service like
Inflact
, you can upload new photos, videos and stories; chatting with friends; follow and unfollow. Try to use the service and appreciate all the benefits of web version of Instagram.
Message app for PC

In today's variety of different messengers for communication, you can get lost. Some have user-friendly interfaces, others have broad functionality, and others have a high degree of security of use.
As a rule, we use messengers on the phone. It is convenient because you can reply or write a message anywhere, quickly and without being tied to a computer. All that is most often needed is access to the Internet.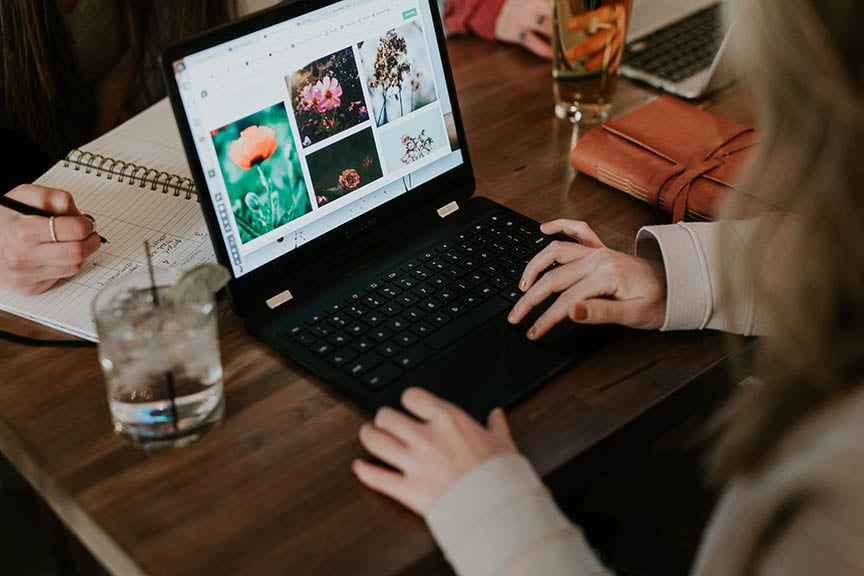 However, many people use messengers at work, school, or even in the library. In such places, it is not very convenient to take out your phone and be distracted by incoming messages. In this case, it is better to use the computer version of the mobile messenger.
Unfortunately, today, not all messengers have their versions for computers, the so-called message app for PC. As a rule, developers do not want to mess with additional updates of such messengers. However, some release computer versions of their applications, and most often with failures in settings or operation. The most common problem in such cases is "messages not working". It is reasonable in such cases to switch to another messenger that will not have such problems and can provide uninterrupted access to messaging.
Surely, you have a question, which messenger can be used on a PC without any problems and failures? Try out Instagram Direct. Why? Let's explain!




How to get messages in Instagram?
Although Instagram is primarily a visual social network that focuses on photos and video content. But in 2022, it is a good messenger that allows users to communicate with each other.
However, officially, Instagram does not have a computer version of its app. The developers focused on improving the mobile version. Therefore, you need to try and find the best way to solve this problem and choose the way to use direct from your computer that is most suitable for you.
How to use direct from a PC? Useful life tips in the article
Instagram DM Online: Use Instagram Direct On PC!
5 working methods that will help you use Instagram from your PC.
Why should you use Direct? Instagram is a platform where almost everything is included:
upload different photos to your profile;
write posts on various topics and ask the audience's opinion in comments;
upload fun video files and add catchy stickers and emojis to them; share moments from your daily life with your friends via stories;
record videos and add them to IGTVs;
conduct live videos and communicate with the audience in real time.
In addition to these functions, you can communicate in private chats with followers using Direct messages. These are not only text messages but also voice messages. And I must say that the quality of voice messages on Instagram is much higher than many other messengers.
It is possible to make a video call and create a group chat with no more than 15 people in text format, or up to 6 people in the video.
You can also upload any media files from your mobile phone to messages. Instagram does not limit this process in any way. All photos and videos will be sent in their original quality and format.
Most importantly, direct helps you to establish business communication with customers and followers if you have a business account and are interested in promoting your blog or online store.
More about the business promotion on Instagram using Direct I've written in the article
Make Money With Instagram Direct: Create Your Sales Funnel!
Read attentively and make your business efficient!
Therefore, you should look at this function Instagram and choose it as the main messenger for your PC.




Where are the messages on Instagram?
Once you have chosen the appropriate method that will help you use Instagram Direct from your computer, it's time to figure out where you can find the sent and received messages.
As a rule, any alternative services that allow you to use direct from your computer will have a similar interface to the traditional Instagram app. Therefore, you should not have any problems finding all the features of a particular tool.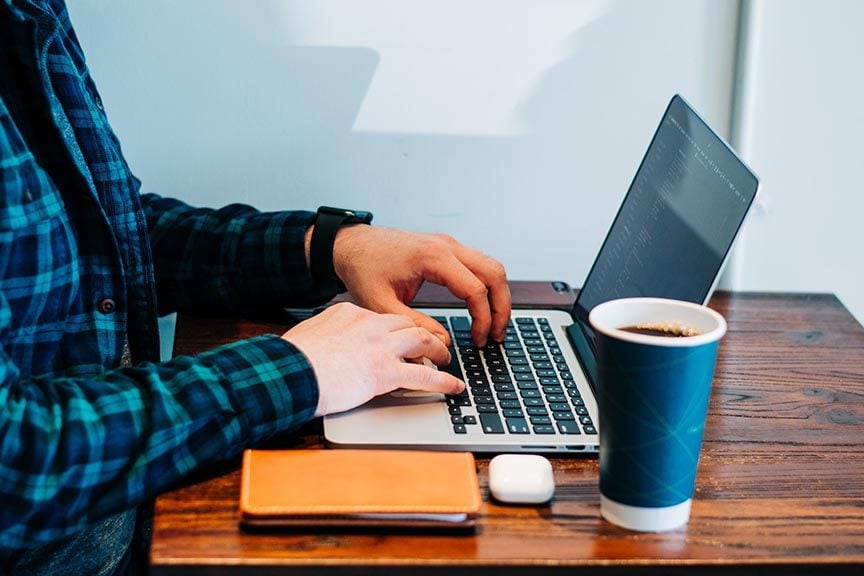 The most important thing here is to spend a little time and study this or that program in detail. Once you start using it, you will forget about any initial inconveniences.
However, do not forget that one of the best solutions for you can be a convenient
Inflact Direct Chat
. I've already written about it in this article.
In any case, go ahead and try something new because Interest breeds progress.
Great news!

Now, it's high time for good news! Our team always cares about its clients and Instagrammers. We do everything possible to provide them with all the necessary tools for effective Instagram promotion, as well as to simplify this process as much as possible.
Therefore, we present you with a new convenient and useful tool -
Profile Analyzer
. This tool allows you to make a comprehensive analysis of your profile, or the profile of your friend or competitor, for free and in real time. It provides you with a complete profile analysis, including the number of followers, likes, comments, engagement rate, the best time to post, the most popular posts, the list of interests of your followers, based on your publications, and much more.
This data will help you set up your promotional campaign correctly and focus your primary efforts on the most popular things. After all, in just a few minutes, you get a comprehensive analysis of your profile with a detailed description of a particular position that interests you.
Previously, all of these indicators had to be analyzed manually. You have spent a lot of time, effort, and possibly even resources. However, now you can analyze your profile as accurately and quickly as possible. Do not limit yourself to this and analyze your profile at least every day. As the well-known proverb says, more is better than less.
Are you interested in a new tool and would like to get to know it better? Read more about the new feature and how to use it in the article
50% Engagement Growth For Free: Instagram Analytics For Your Account Evolution!
Be aware of your successes and defeats!
Analyze your Instagram profile and make it even better!
Free Profile Analyzer will help you with this!