Love communication via Instagram Direct? Want to know how to send messages on Instagram from computer? Here is the answer!

The web version of Instagram allows you to view posts and Stories, respond to comments on publications, but unfortunately, there is no possibility to communicate in Direct and publish content there. I know that for many Insta users, this possibility is vital, so I prepared a small humble material on existing ways to send Instagram messages from a PC.

I'd like to lay emphasis on 3 major, most convenient methods of how to DM from a PC. Each of them certainly has its own pros and cons. So read avidly till the very end to learn which is the best.

Buy the way, if you want to know how to post on Instagram without a phone, there is something special for you — "How To Post Pictures On Instagram From PC Without Any Troubles: Detailed Guide".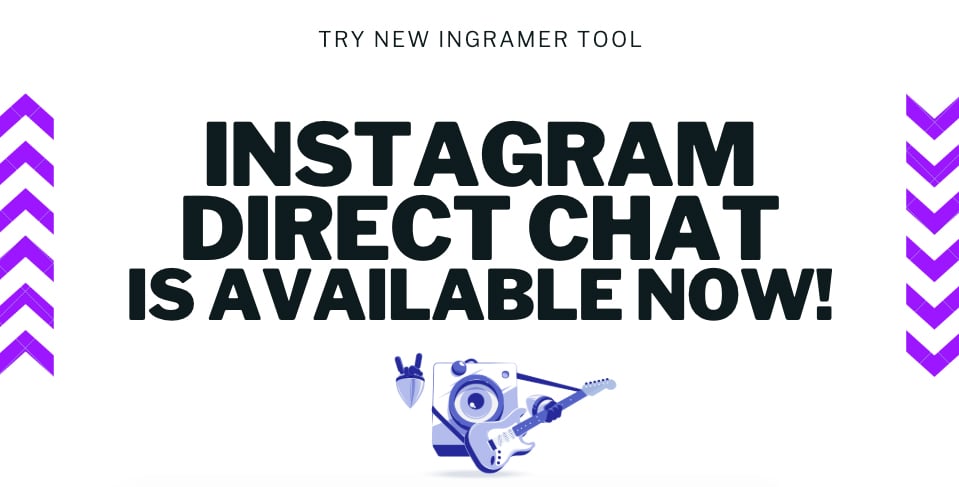 The first method of how to send messages on Instagram from computer — Official Instagram App for Windows
Those who use the Windows OS can thank the fate for such a gift — you can download the IG app from the Microsoft Store and use it for chatting in Direct. To be true, this program leaves much to be desired, read the reviews to see for yourself.
This is the official app from IG developers, but it works very poorly on phones and tablets with this OS, and on PC as well. Moreover, your computer or tablet must necessarily have the 10th version of Windows. If you have not switched to it, then this method will not work for you.
After you install it, you will need to log into your acc. Everything looks almost similar to the application on Android or iOS there, so it is difficult to confuse buttons and settings.
If you do not want to use this application or if you do not possess such a "thing" as Windows 10, then try another method, such as an emulator.
The second method — Android emulators
Emulators are special programs that imitate a mobile phone and allow you to install and use mobile applications on a PC.
The emulator is a copy of the Android OS. Therefore, to go to IG, you will need to download the apk-file of the application. Download it, then install. Then you will need to log into your account.
This application will look entirely the same as on your smartphone. Therefore, you can quickly figure out how to enter a direct, read a message and how to message on Instagram from a PC. In addition, the system will display that you "come" from a phone, not a computer.
There are a lot of such apps on the net, which make IG think that you open the app from the telephone. Be careful while choosing one.
In my opinion, emulators of this kind are not the easiest and most convenient way if you just want to use Instagram on your PC. Moreover, you should have a fairly powerful computer, as when working, emulators give an additional charge on the operating system of your laptop or PC. If your computer is more dead than alive then with the emulator it will most likely pass away faster.
That's why there is the third method, the most advantageous one — online services for automation.
The third method — Automatic DM online
Yes, we speak about services like
Inflact
and others of that ilk. They enable
automatic sending of Direct messages
. You create a dozen scripts, save them, and the toll will send them out to the users you'll choose (all, new, a list of usernames.)
There are some peculiarities of using automation tools:
No download. The first advantage is the absence of the necessity to download any applications, extensions, and so on. If the service is cloud-based, you can access it from everywhere at any time. It is convenient and will save some time for yourself.
Expanded feature set. Secondly, automation tools possess a vaster functionality: you can schedule your posts and stories, attract a new audience, search for relevant hashtags in addition to sending DMs automatically. So, if you use such tools, you can promote your account simultaneously. Moreover, the Statistics feature will help you track the results of your activity on IG.
Business orientation. Automation tools are irreplaceable for any business, even a small one. They enable reaching the target audience personally. You can send Direct Messages to the new followers greeting them. It will increase audience involvement and loyalty as they see that you are not indifferent. You can send an invitation to the grand opening of your bakery to all your followers. You can send exclusive offers to certain accounts and so on.
If you wonder how you can promote your business on IG, this article will enlighten you:
"Enjoy Amazing Earning Opportunities Of Running Instagram Business Account!"
Time economy. Due to the fact that you make half of the processes automatic, you get a couple of hours of free time per day. You can meet with friends or tackle some business issues. You choose.
Summary
I've told you about the three tactics. Let's take a look at their prime pluses and minuses.
IG app for Windows:
+ Free and fast
- Available only for Windows 10, download needed

Emulators:
+ easy to operate
- not always reliable, not always working, download needed

Automation tools:
+ no download needed, broader coverage, targeting, additional features for account promotion
- not free

As for me, the choice is obvious - Inflact Auto Messenger! If you doubt, just try!