Our favorite social network is constantly evolving, new Instagram trends appear and change all the time, so where do they get all this from?

The answer is simple: they apply the successful practices of other social networks or services. That's why Instagram stories came from Snapchat, and live streams from Periscope. When TikTok began to be interested in a solvent audience, Instagram offered an analog — Reels.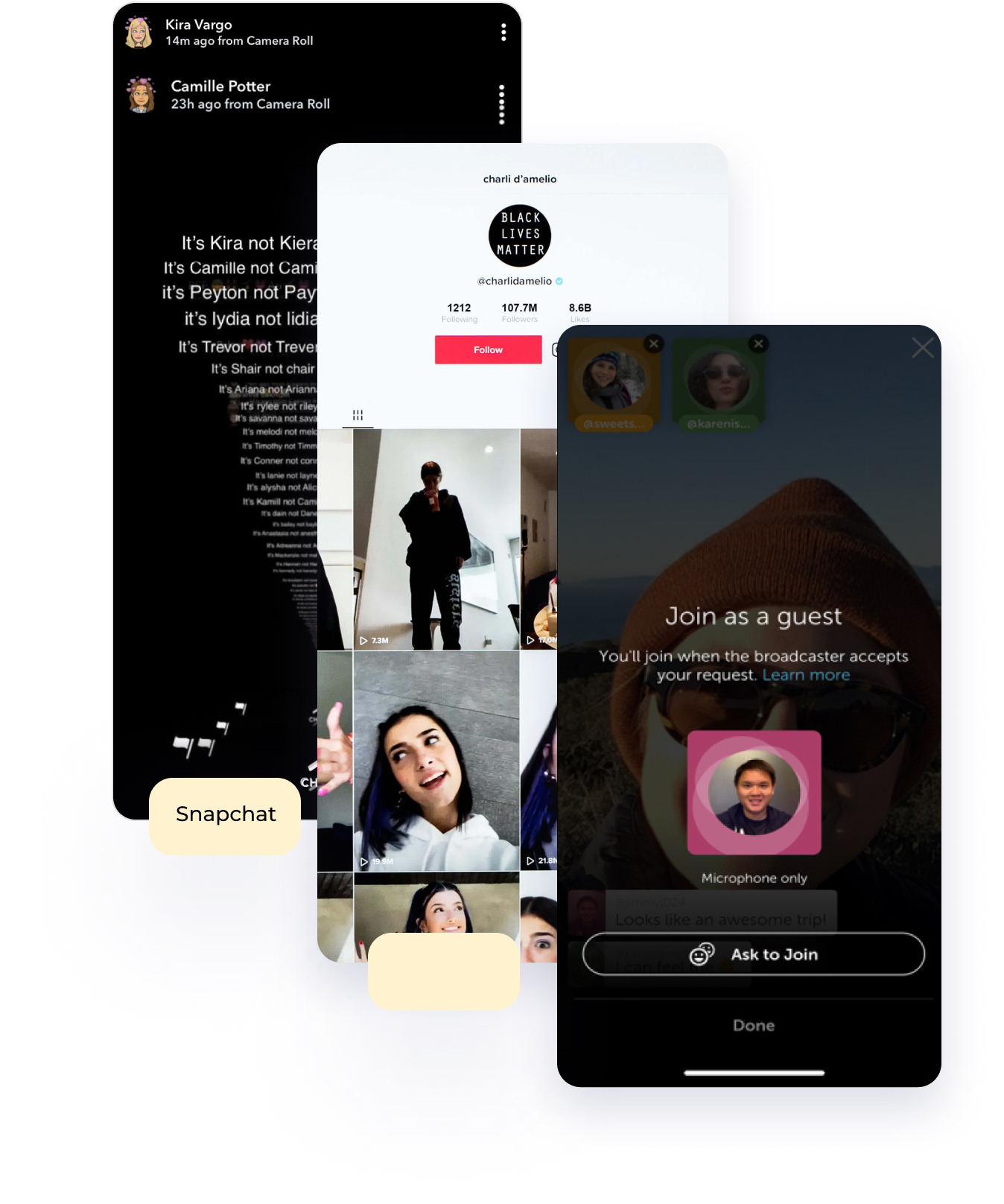 Instagram is getting all features from Snapchat, Periscope, and TikTok
But don't assume we're on an Instagram trend to turn it into TikTok. Not at all!
TikTok is an entertainment platform, it is difficult to monetize it, so it is not uncommon to keep accounts there to invite people to Instagram.
And there are a lot of tools on Instagram to interact with the audience: Stories, posts, Live, Reels.
Instagram tools, trends and goals
Instagram Reels goal
The task of reels, for example, is to announce your product to a cold audience. Remember that they've put reels right away at the top, and then they watch how the audience reacts to it and decide whether to leave it there or not.
Instagram posts goal
The purpose of the posts is to show your expertise, talk in detail about the product and its features, and important points of the process.
Instagram Live goal
The task of live broadcasts is to get as close as possible to subscribers and increase their loyalty. During broadcasts, you can both sell products and services and unpack your personality.
Instagram Stories goal
The task of Stories is to reveal your personality, warm up the audience, and identify key information (if we're talk about current Stories).
Do you know what the social network is testing now?
It's paid subscriptions.
Bloggers will be given the opportunity to set the cost of access to, for example, their stories or live broadcasts. It will not be a huge amount of money, for example, $5 per year, but it will allow bloggers who publish something useful without organizing any courses or training to make some money on their content.
Instagram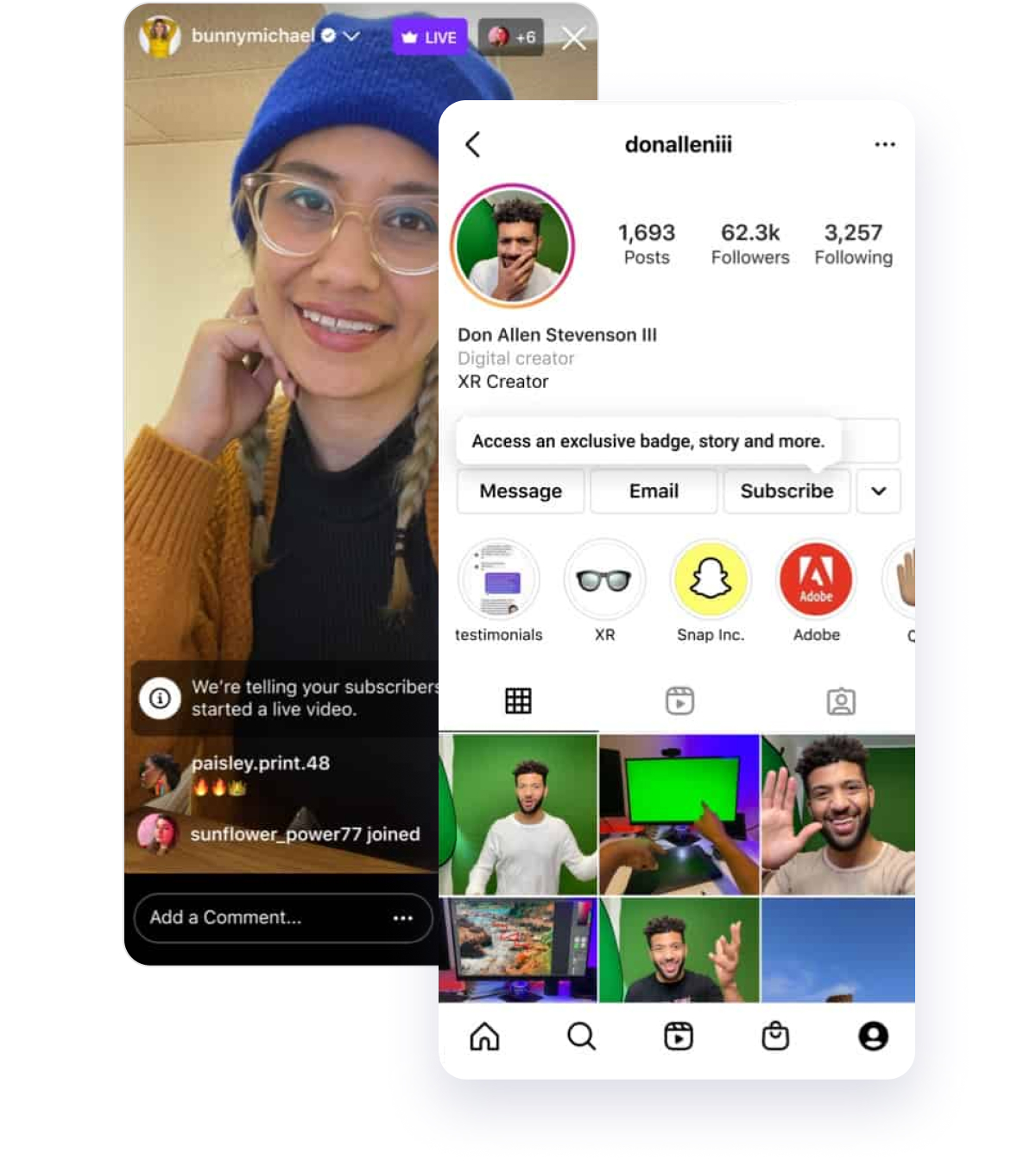 In this roundup, we'll take a look at 5 of the most powerful and subtle Instagram Stories trends in 2022.
Instagram Story trend №1: sincerity and coaching in stories
It is clear that blogs are very different now. And it's hard to talk about everything at once. But still, we're ready to start.
Instagram blogs reflect life. With the coronavirus, we have received a lot of time alone with ourselves. And this prompted many people to reflect: who am I, what do I do, what do I feel, how do I feel here and now?
These questions first came to life, and then reflection and sincerity became a trend in Instagram Stories.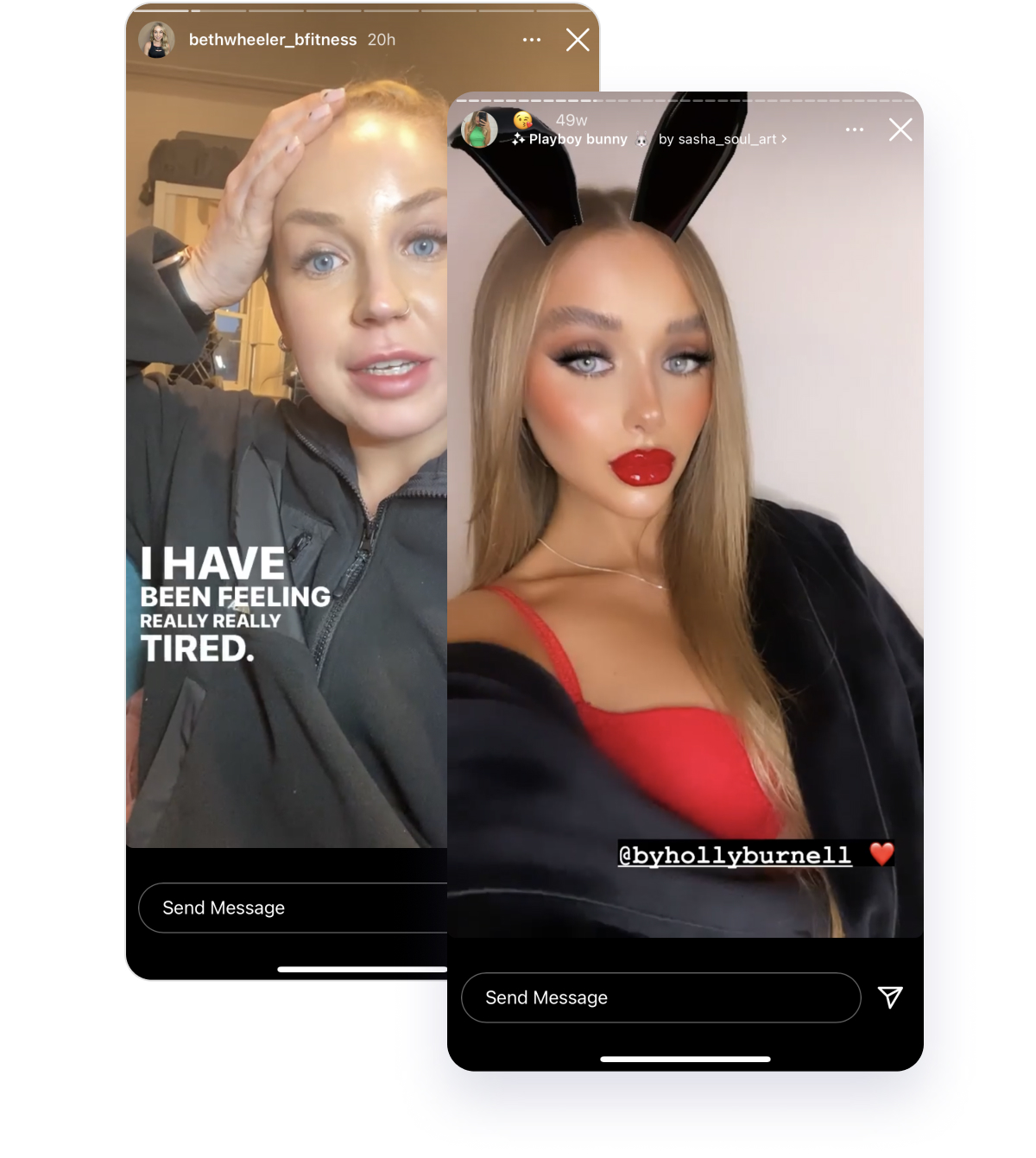 In the past, Instagram accounts mostly broadcast the message: "Look what a rich, successful, happy life I live." Now it's more a message of: "Besides a busy life, there are days when I sit at home and don't get out of bed.
Success has a downside, now I'll tell you. And not-so-happy days happen to me too."
Instagram bloggers today are very keen to sound sincere. Bloggers of the old school, who had always done well, are losing position and coverage. Because the world is tired of perfect people. Inside, we (non-ideal people) always had the feeling that they did not finish something. Have you had it?
We missed ordinary people, with their weaknesses and the right to make mistakes. And today, these blogs are gaining momentum. Hooray! In Instagram Stories, you can be average, you can be ordinary, and at the same time sincerely broadcast your values, what you believe in, and slowly gather your own people around the blog.
You probably also noticed what momentum the therapeutic culture and wellbeing is gaining. Where previously the bookstore window showed books about the secrets of efficiency and how to say "Yes" to life, today books on how to learn self-compassion and take care of yourself and say "No" have taken their place.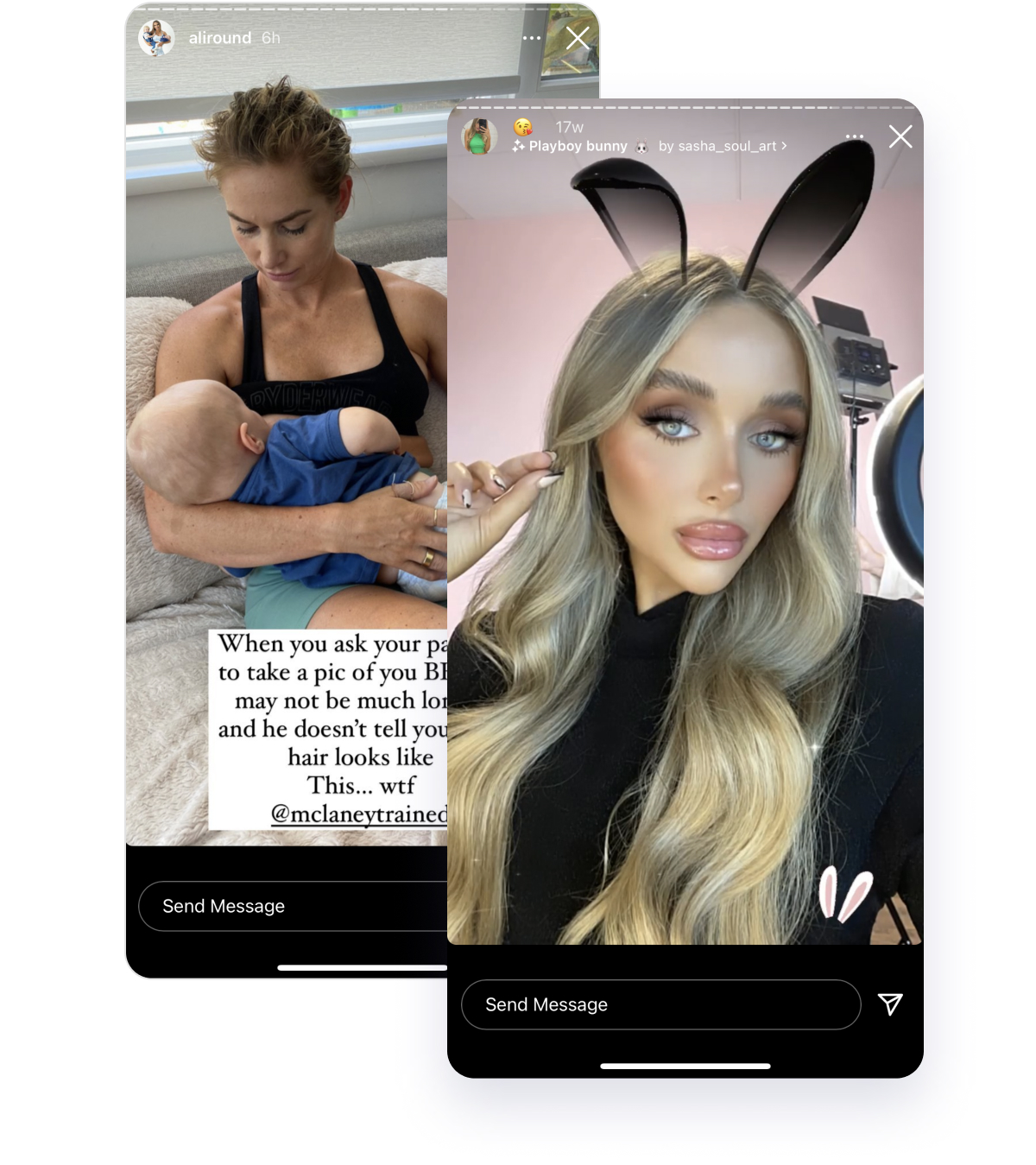 All this also affected Instagram. Burnout, personal boundaries, anxiety, depression, resourcefulness, addiction, the ability to accept oneself… everything that one way or another used to go to coaches/psychologists/therapy is now in blogs.
Audience trust in stories
Stories place emphasis on storytelling, meanings, and personal brand.
Whatever you do on your Instagram account, without the trust of the audience, all efforts go down the drain. And trust inspires personality.
Values. Views and the ability to share them. Honesty.
It's not a bunch of words, it's what makes us interesting people.
And those to whom it is important to be, and not to seem, will respond.
Instagram Story trend №2: native ads in stories
"There will be an advertisement now."
If you don't want followers to roll their eyes and leave your account in a hurry at the sight of a NATIVE lead to the next, just don't do it.
In 2022, open sales and direct advertising rule the roost.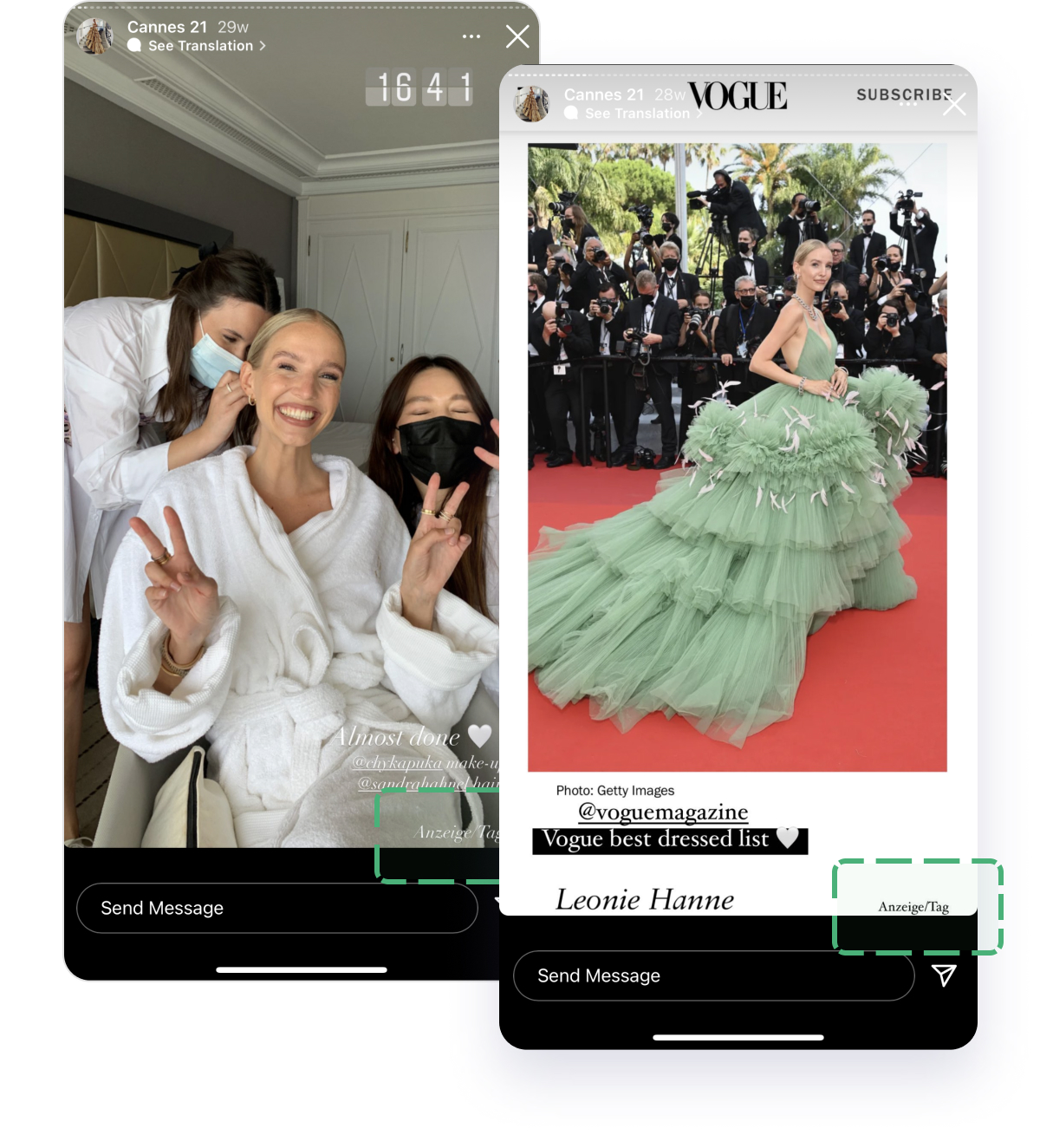 Be honest in everything:
If you're selling something — tell your followers why it's cool and why they should buy it.
If you're advertising a product — say yes, I'll promote it 100 more times, because it's impossible to remain silent about this masterpiece, for this and that.
Well, you get the idea.
Instagram Story trend №3: reality without embellishment
Attitudes towards visuals have made an Instagram account's aesthetic easier in 2022. Since self-help tells us to be imperfect in life and follow our authenticity, it is logical to allow ourselves to have an imperfect visual on our blog. Even from a long time ago.
And yes, the visuals seem to be getting closer to life. Photo sessions when you and your family go to a bright studio, furnished with new furniture and in a fake kitchen, holding plastic tangerines in your hands, depicting a happy family are in the past for many blogs. Retouching – after which you hardly recognize yourself – too.
"I am a living person, imperfect as I am. This is how I look, and this is how my life looks, my house, my desktop…" – this is how the visual message of the blog should sound, which goes along with reflection, honesty and everything that we talked about the day before yesterday.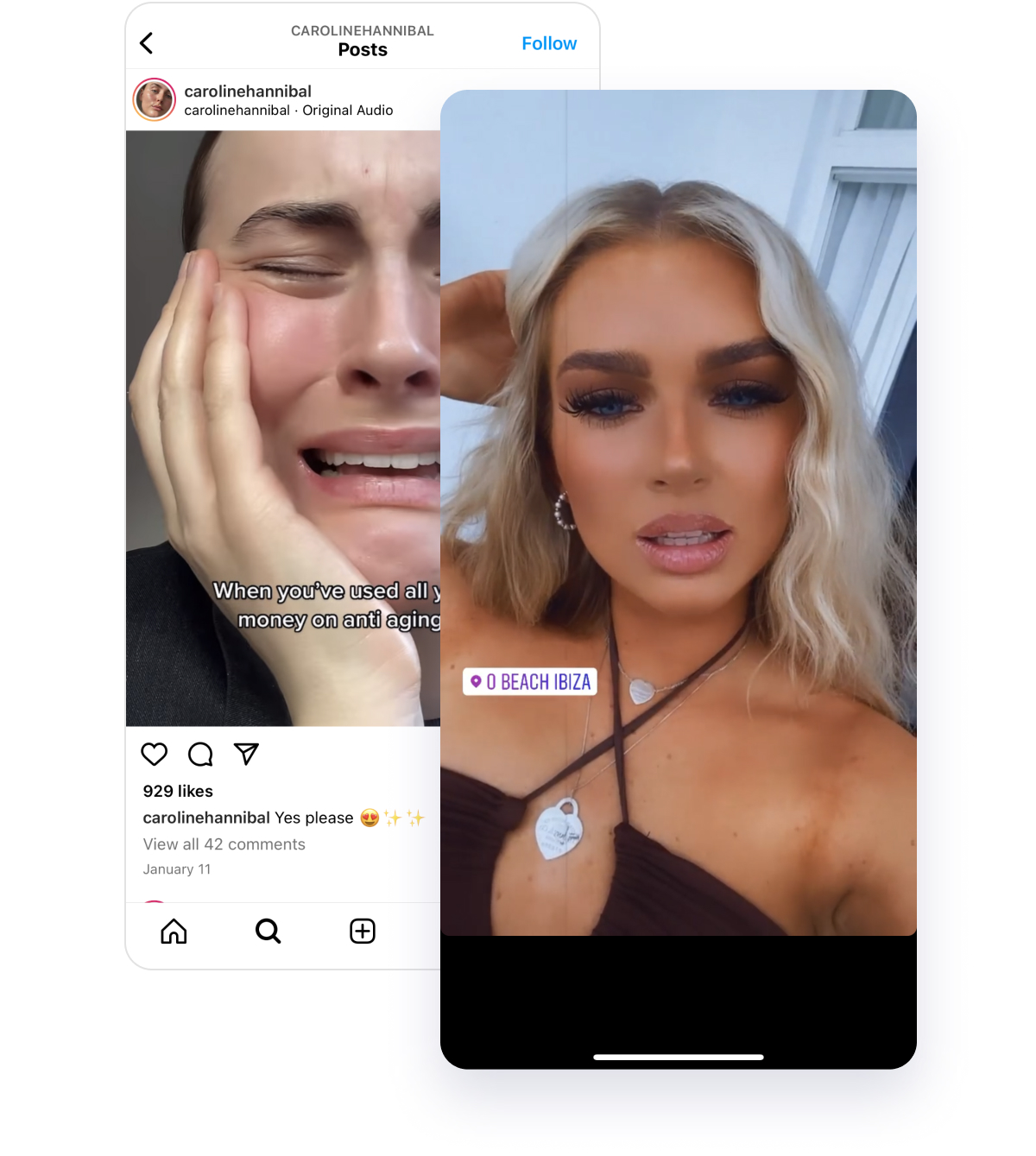 And many blogs follow this path. Their visual leaves the feeling that it is made on the go. That they did not try hard, that there was no photographer, there were no dozens of takes, references, stylists and preparation. They took everything from the first take and ran with that.
Bloggers calmly put a frame around the photo where an arm/leg is accidentally "cut off" or someone blinked. Phone pictures are great. And what was done on the camera is stylized as if taken on a phone.
But at the same time, the empire that we have been building together over the years is strong.
You can't get the Instagram aesthetic out of your head. Not for blog authors, not for those who view content… We are used to the fact that Instagram is beautiful, albeit not too realistic.
Therefore, photographers still bring pictures from Pinterest to the shoot with poses for how to be photographed. Yandex asks "how to pose" 97,000 times a month. Why?
Instagram is a social game. We want to look beautiful. We want to please ourselves and please others. We want to create the image of ourselves that we want to be seen.
Instagram Stories trend №4: beautifully designed stories
The stories continue to grow in popularity. With each update, more and more new features are added, the use of which have a positive effect on reach and sales – links for everyone, stickers with adding photos on a given topic, design tools. There are also tons of tutorials, so today everyone can make beautiful stories without even buying expensive courses.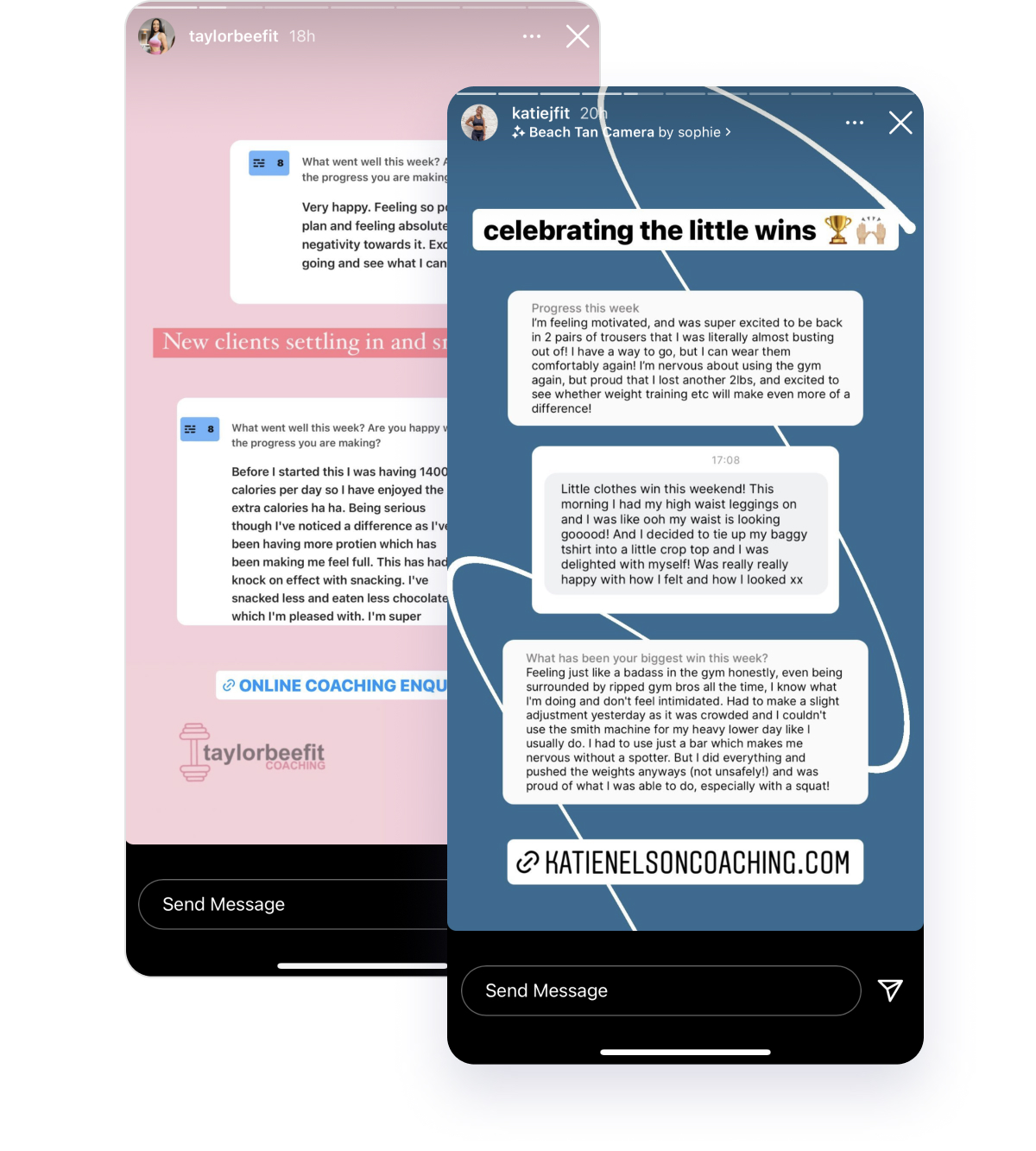 There is a growing demand for courses on editing, processing, and specifically creating stories. There is a great demand and supply for story makers on the market – specialists who professionally create stories.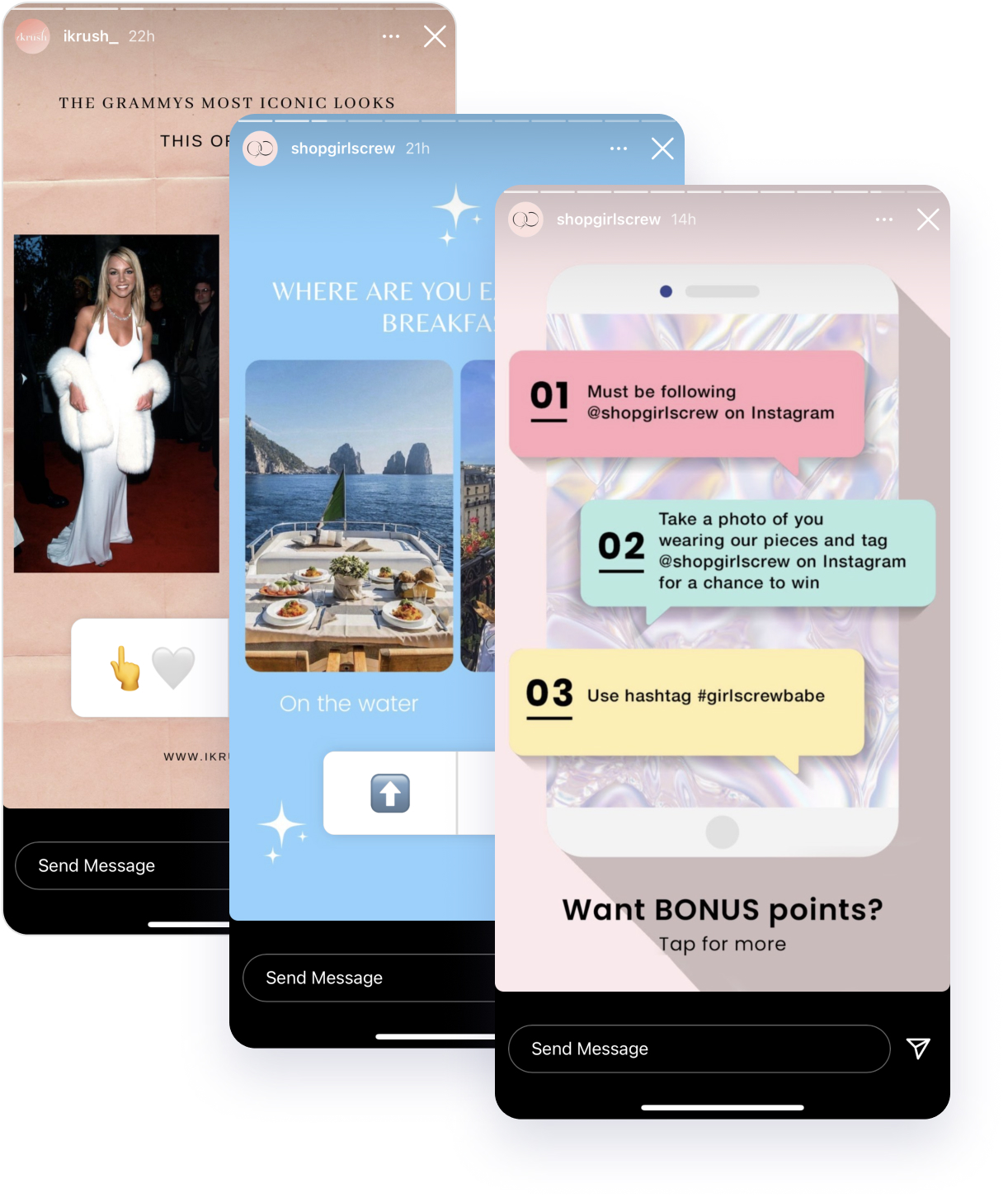 Stories, unlike the feed, are becoming more interactive, complex, and aesthetic.
Instagram Story trend №5: Links in stories
In mid-autumn 2021, Instagram added a long-awaited feature – links in Instagram Stories became available to all users, and not just those who have more than 10,000 followers or a verified account. This provides great opportunities for promotion and earnings and, most likely, authors will actively use this feature. Therefore, in 2022 we will see more stories with links.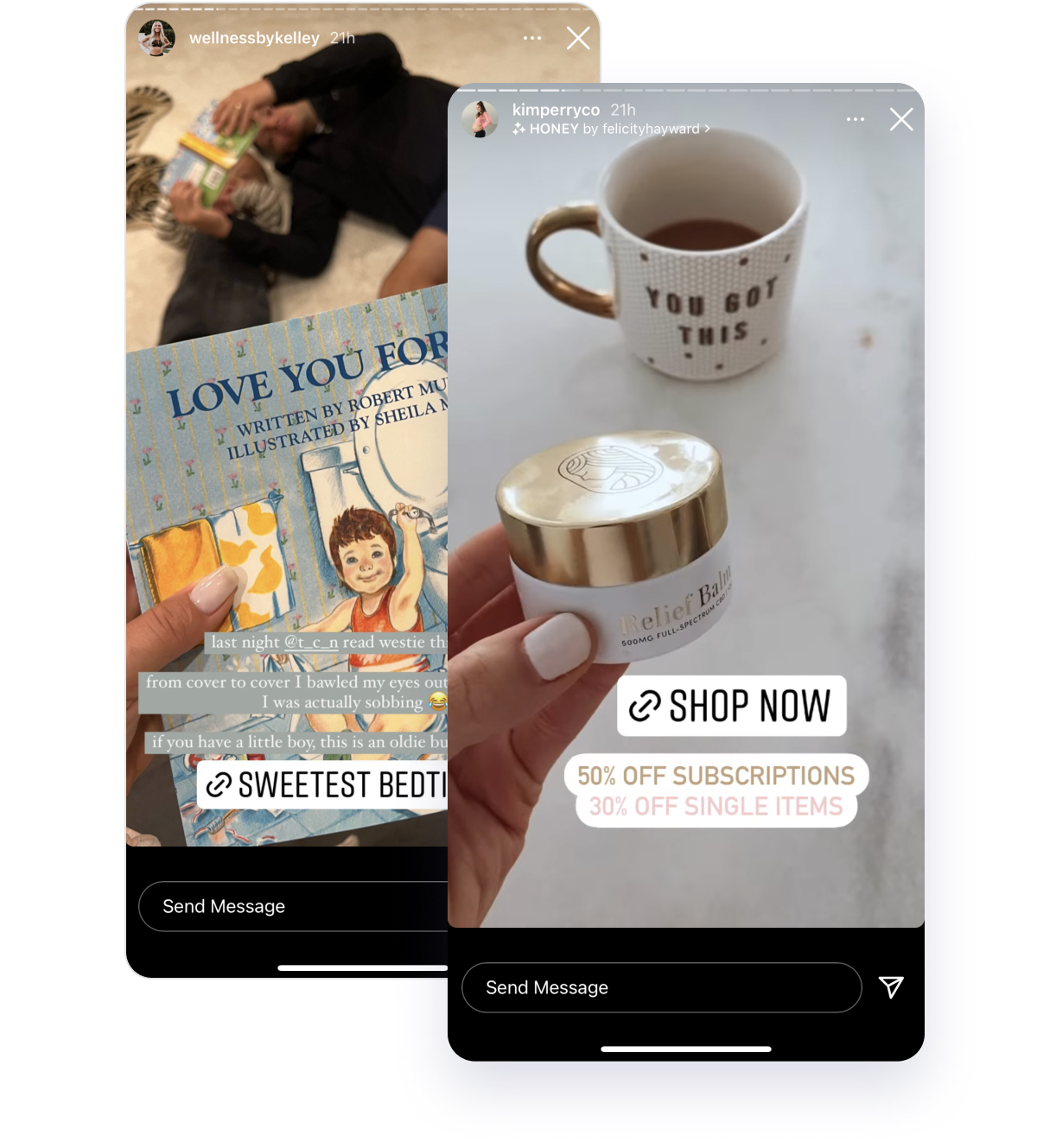 Top Mistakes in Instagram Stories 2022
Why low coverage?
Why is there no feedback?
Why don't they send me reactions🔥?
Why don't they buy from me?
Why aren't they watching stories?
And a bunch of other questions that can be answered if you don't make common mistakes.
Lack of design, even the simplest.
Yes, meanings are important, but if these meanings are presented in stories in poor quality and with crooked text, they are more difficult to convey.
Monotonous, boring content of the "report to mom" format: I ate, I took a walk.
Just a set of unrelated facts will not force your audience to watch to the end of the story. I'm not talking about the need to rotate content: text, photos, videos, speakers, etc.
Here is the lack of meaning.
As they say, "story for the sake of stories", simply because you need to be with an active circle. Think about what you want to say and convey to your audience with content. Then post it.
Busting with expertise or, vice versa, with personal content.
Expert content has not outlived itself, especially not in small or brand new blogs. But it is better to strike a balance between the personal and the expert.
Emotions and mood.
"I am always positive" or "I am always sad". No, we also need a balance and remember that people have enough problems in everyday life. And people come to us for inspiration, faith in themselves and to solve their problems.
Instagram trends and goals for 2022:
Instagram Reels development
Strengthened development of Reels. Instagram wants to overtake TikTok. I guess in 2022 we will see even more new features that will allow Reels to deviate from TikTok 👌 Who knows, maybe Reels will get monetization, what do you think?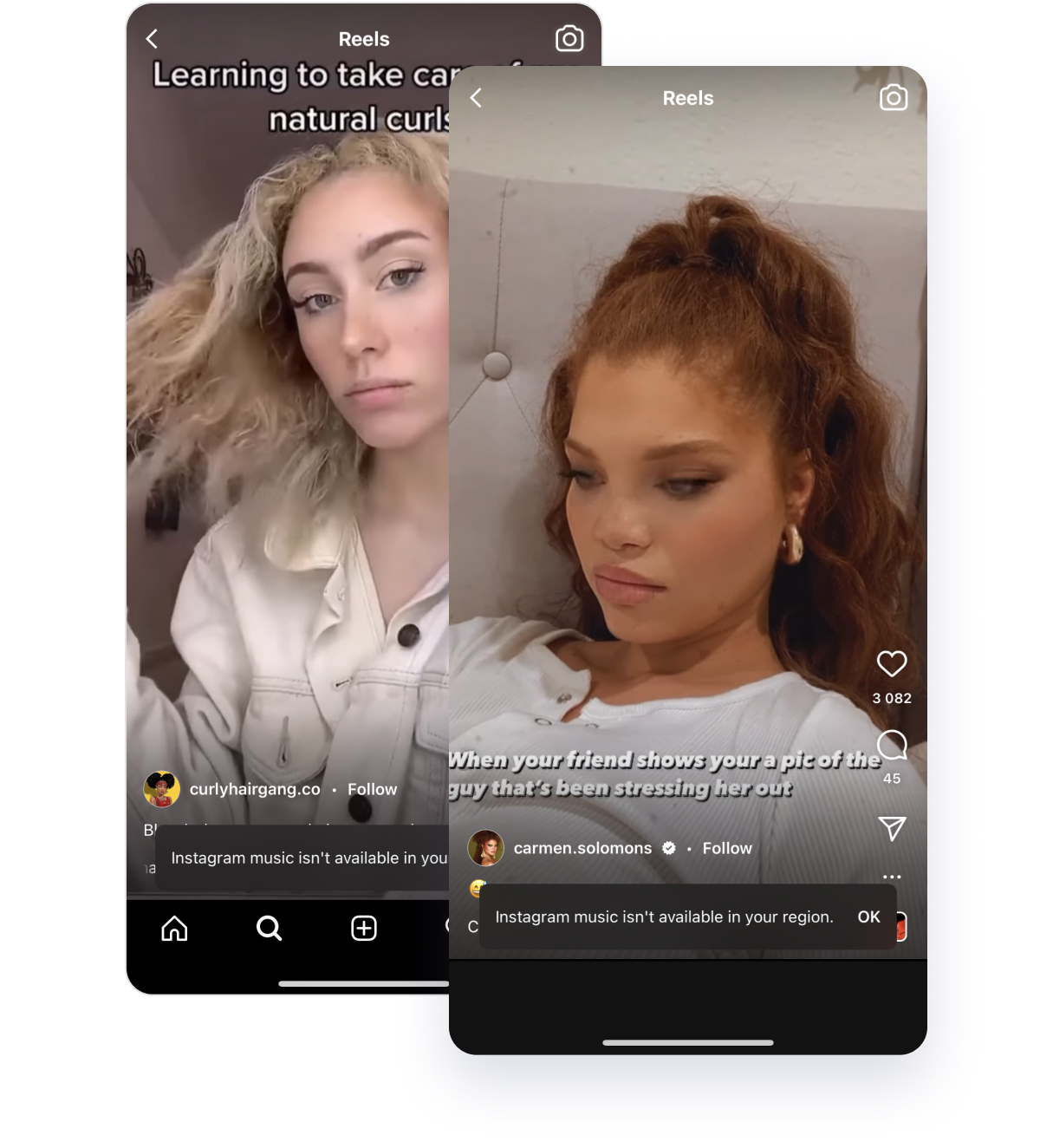 Instagram Reels development
Instagram philosophy
Transparency and openness. The head of the social network said that, ignoring criticism, Instagram will work on transparency. "We think it's important that people understand how Instagram works," he added.
Instagram Direct
Direct improvements. Hope you already know that Instagram has a white API for chatbots and working with Direct; CRM systems have started working to account for incoming calls and automation through message bundles. All this is already working and bringing results.
Improvement and creation of new tools for earning users.
At the beginning of November 2021, in the description of the Instagram application, users noticed paid subscription rates, with a title – the inscription "There is paid content" What could be the reason? Instagram previously said that they were exploring the possibility for content creators to provide paid access to subscribers. Perhaps in 2022 we will see this feature in action.
It is assumed that authors will be able to provide closed content to their audience for a small fee (similar to YouTube sponsorship).
Don't forget to implement all the NEWS in your professional content!
Final word. And now STOP.
A trend is never a call to action. It's the wind that just blows. If something doesn't suit you, don't take it. But to know and be on top of the subject is useful.
What trend will you take with you?
Or maybe something is categorically NOT FOR YOU?