2020 set a crazy rhythm, hasn't it? It was "Hop on the last car" in so many ways this year, but especially in the online business.

Millions across the globe felt that, for the online industry, 2020 has become not only a test but probably the first big crisis. Every crisis is always a double-edged sword: there are always a lot of losers, but there are also winners. Some enterprising startups could adapt to the situation and thrive; others lost everything.
Who are the winners? Online businesses related to education, related to medicine — some of these were created just for the sake of COVID-19 —, food deliveries, education apps, etc. As for Instagram, we can see the massive appearance of thousands of online psychologists, doctors' accounts, home fitness coaches, and more and more opportunities for the social connection of people.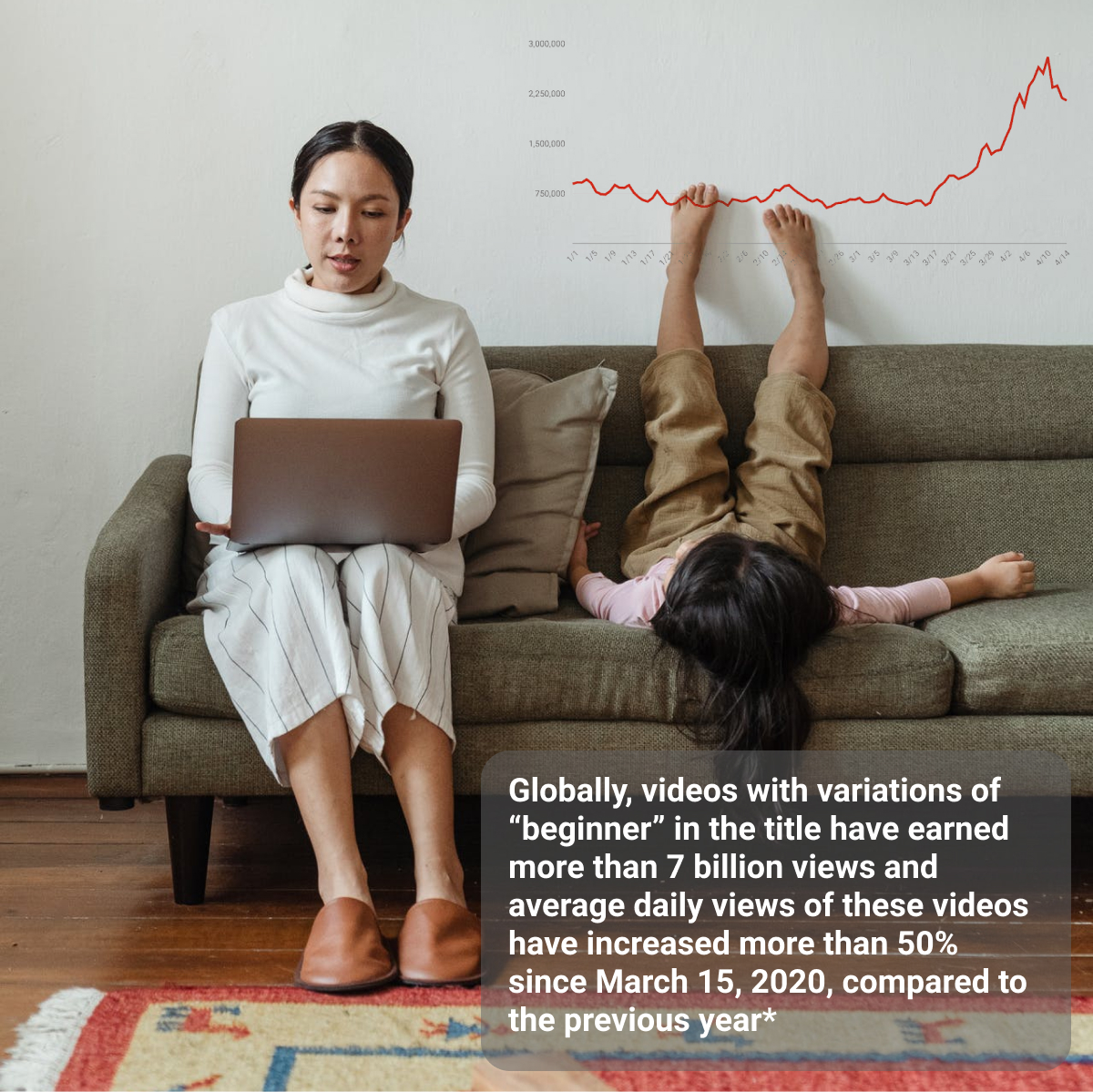 * Youtube statistics
The effects of the coronavirus pandemic on retail industries were plummeting sales, store shelves bare of essential items. Large events have been canceled, lots of families were self-isolated entirely, and cafes and restaurants were closed — many of them never to open again.
Most of the online businesses won because the total internet use and consumption of online products and services during self-isolation almost doubled around the world. And the Instagram social media, as one of the strongest around all over the world, certainly felt the strongest and the most massive influx of audience.
Staying at home: online companies that won
Depending on which area of the tech industry a company exists in, the coronavirus outbreak has been a boon or a bane as companies urged their employees to work from home and leisure travel came to a halt.
Those employees stuck at home turned to apps like Zoom for videoconferencing and Slack for routine communication.
While staying home people turn to delivery services like DoorDash, Postmates, and Instacart to get their meals without having to risk exposing themselves.
Another group of tech companies that continue to thrive naturally, as those home-bound people seek entertainment to pass the long hours, are streaming services like Netflix, Amazon Prime Video, Hulu, and YouTube.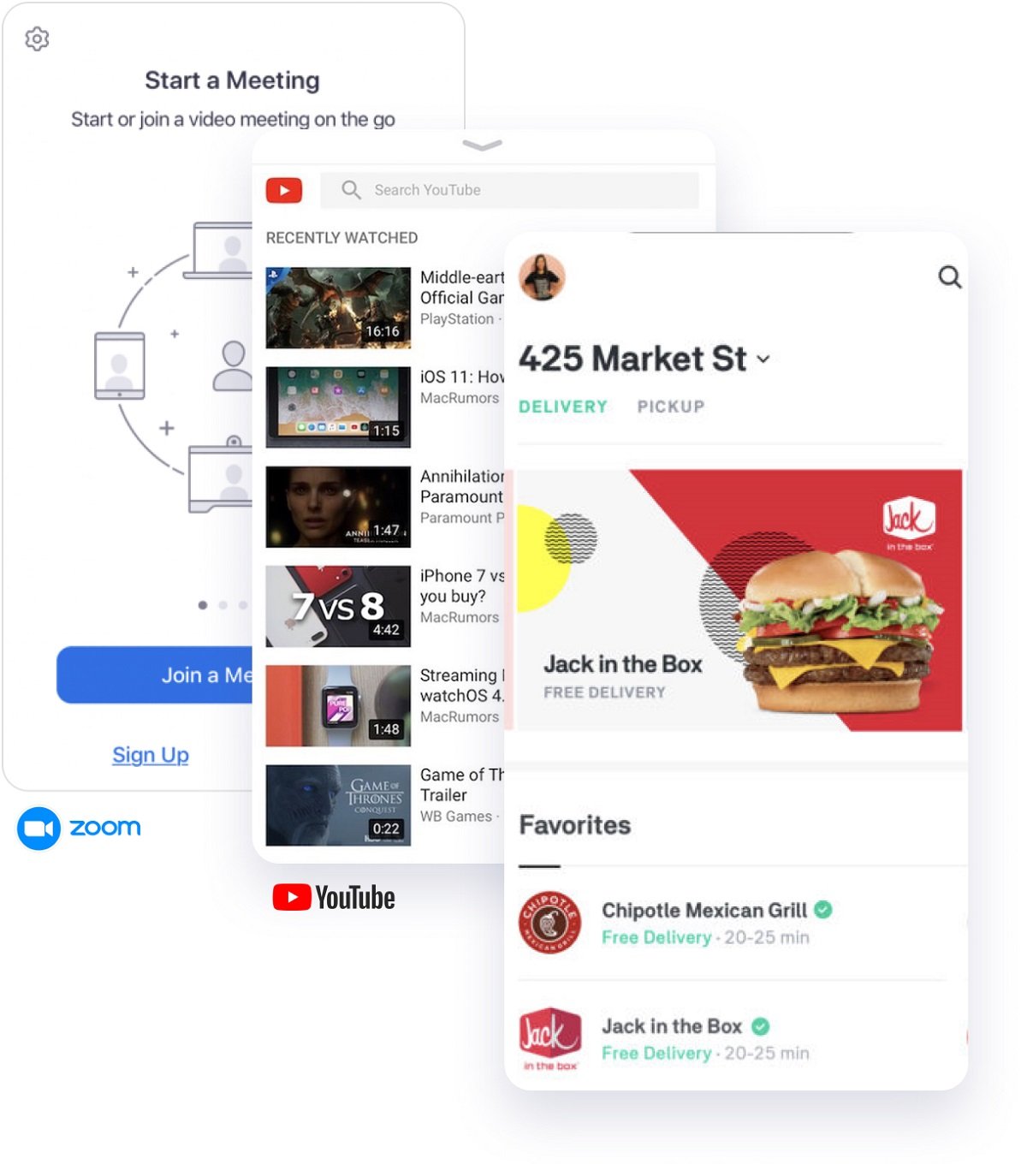 Of course, people turned to Instagram to find relaxation, the opportunity to communicate with friends and relatives, to observe each other's life while self-isolation.
That's why Instagram was flexible and responsive to that and opened up additional features. First, to make the time spend in the app more comfortable, second, to help online businesses that are presented here, to find more ways to promote among the audiences.
Trendy Instagram features 2021
Look through these important Instagram trends you should definitely follow in 2021 to be on top and grab more engagement than ever.
Reels
Due to the influence of TikTok, Instagram now can not only show us not only photos and videos but also challenges, memes, GIFs in the Reels section.
This is a feature for short and dynamic videos. It needs shorter forms of content that are highly entertaining or educative.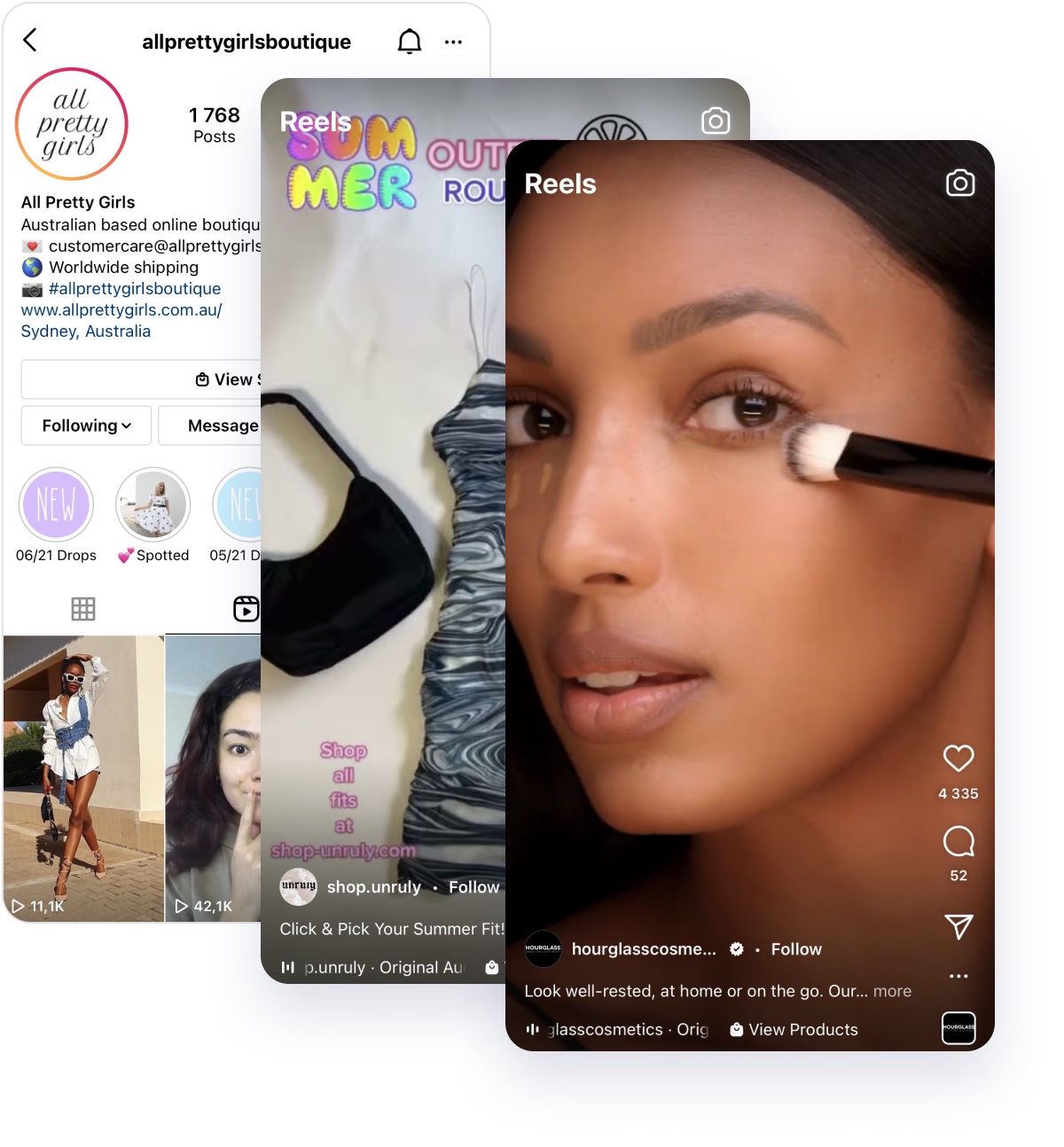 Merging Facebook and Instagram messenger
Finally, we have all threads on one page - they merged now Facebook and Instagram instant messaging apps. All users now can view and reply to messages from both chats.
This is so convenient for brands to have all cuts in one place, and even more cool for bloggers - to expand their audiences.
Micro-bloggers era
Microblogging is going to blow up on Instagram in 2021.
By the stats of Fohr, the average caption length has more than doubled since 2016. This is about that people are telling stories under their posts. And the stories became longer. That's why the last two years are brilliant to start a micro-blog of any topic and build a community around the content. With the impact of the Instagram Guides section, microblogging becomes more engaging.
Key points suffered in online businesses
Travel. Some businesses that may want to consider switching gears as travel has drastically declined are booking sites like Expedia, Kayak, and Travelocity plus thousands of Instagram bloggers, who've made money of traveling and posting content about it. They are seeing a sharp decrease in business.
Tech hardware. COVID-19 also influences tech hardware. Businesses connected to huge supply chains felt a massive decrease in sales. When you see a brand name on the front of a phone or laptop or TV, that really only tells you who designed it –— assembling all the parts is a complicated web of contractors, subcontractors, and warehouses that go completely unseen. Lots of them were temporarily closed because of the pandemic, and lots of plants were shuttered, and lots of developer companies working on the software of such devices were stuck without work.
Luxury. Notably, the sphere of luxury goods is not in the best position these days, since at the moment the priorities of buyers have shifted from luxury towards budget products at low prices.
Aftermath: year, that changed everything
This year didn't give anyone a chance to sit still — it was necessary to plow ahead to preserve what we already had. Trends in the online business world really changed. If before no one really counted the money and the number of impulse purchases was at the limit, now everything has changed. And each change should start reconfiguring from the inside.