"Gain Instagram followers fast" – is a dream of a marketing executive and a young mom and wife. What are the benefits of Instagram fame and steps to it? Read below!

"I don't wanna be famous. Why should I take care of the number of followers?"
That's reasonable. But maybe you are missing opportunities to gain more money. Spending time on social media can be beneficial. Running a
business on Instagram
diminishes risks and is helpful to get to know your audience.
Combined with automated services for promotion like
Inflact
, social media can supply you with a life-long income.
If you don't realize all the benefits a personal Instagram account may provide you with, read this article and some
real-case stories
! Don't waste a single minute – discover how to gain Instagram followers fast. A step-by-step guide and tips for lazy Instagrammers are at your disposal!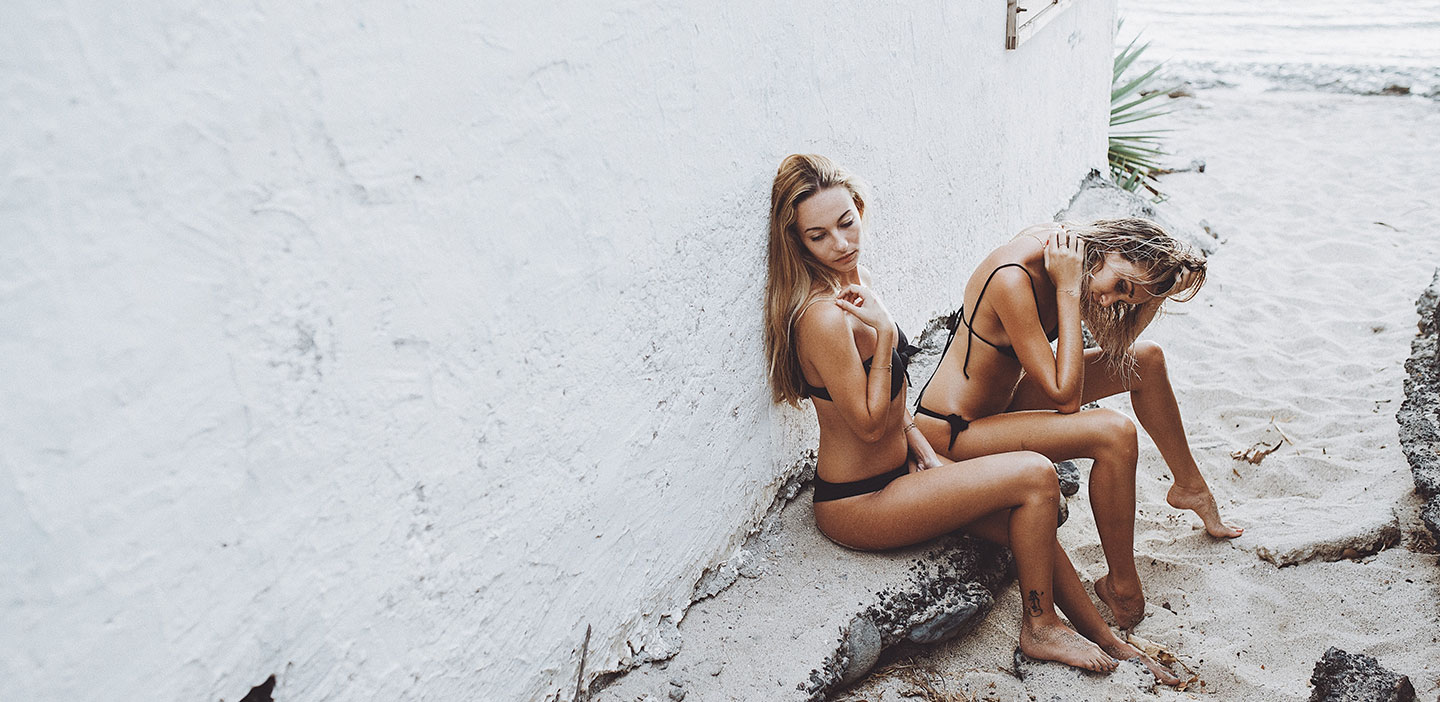 How can I gain Instagram followers fast?
Today Instagrammers have multiple guides and services at their fingertips. Some people delegate promotion to sided marketing companies. Choosing the best way to gain followers on Instagram, you should take into account your budget and primary goals. No matter you develop your account in-house or with the help of professionals, these steps will accelerate the process of getting famous.
Step #1 – organize consistent posting
Regular content creation is the primary condition of being famous on Instagram and win the audience. Don't forget that Instagram is a visual social media!
Staying aside for even a week leads to weaker metrics. The speed of content sharing is enormous. Inflact is designed for
scheduled posting
to streamline your shares.
Step #2 – buy Instagram followers

The statement sounds unfair. But this investment is crucial if the account is entirely new. Combined with up-to-date content of high quality and hashtagging, it will bring attention and organic engagement to your posts.
As soon as you gain a genuine audience, you won't have to boost it by buying likes and followers.

Step #3 – say No to spam
People who become Instagram famous are likely to lose their influence if post ads and spam daily. Instagram algorithms are spam-sensitive, so the chances to get banned are high. When you share spam posted from the other account, you will never appear on the Explore section. So, don't waste your time and efforts.
Step #4 – be interactive
As you gaining the desired audience, you should answer all messages you get in Instagram Direct, and response to every comment. Building a community means you should be social and stimulate engagement.
All actions and activities of your audience on your account should be rewarded. That's why giveaways always bring new followers and loyal customers.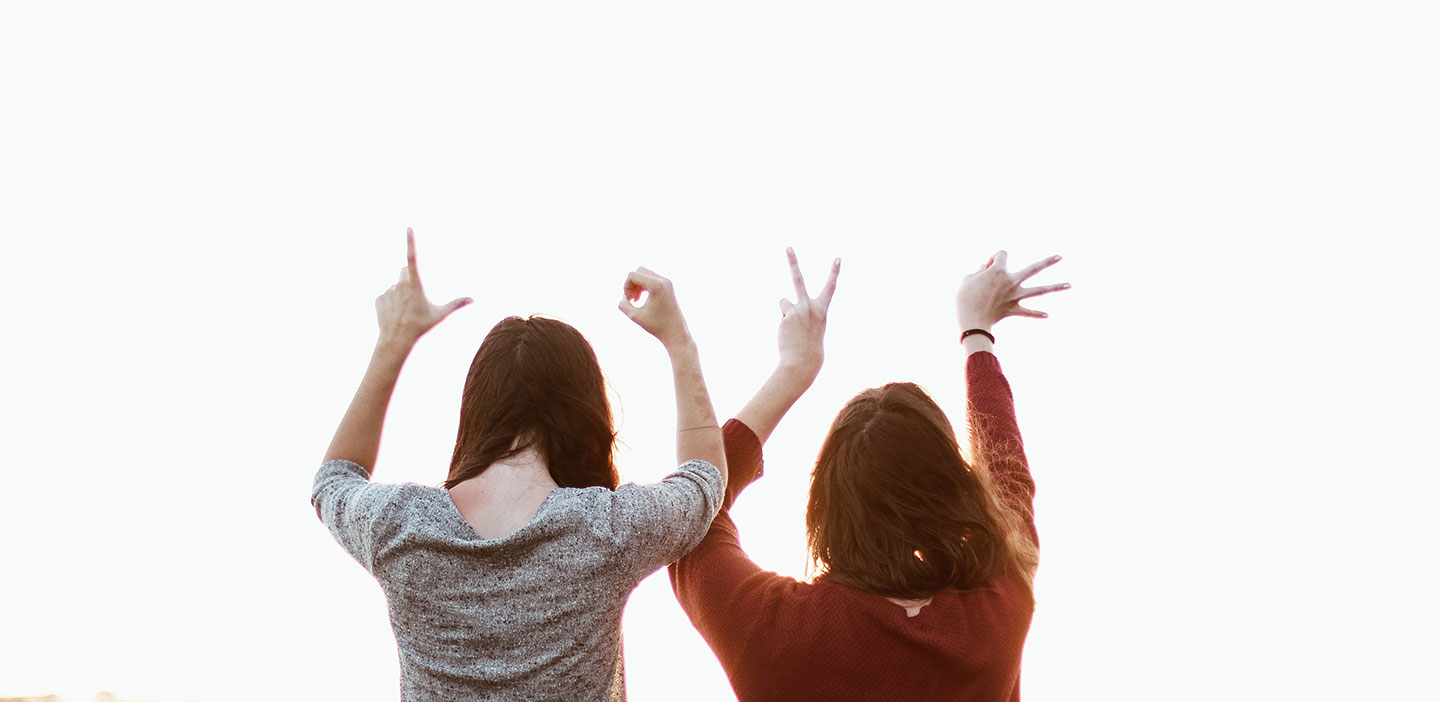 Step #5 – make connections with other influencers
First of all, do research to identify bloggers and companies for cooperation. Music, fashion, bakery, or art – every sphere has its well-known leaders. Posing content via profiles, which your target audience inhabit, will surprise you with following back and engagement.
Step #6 – show real testimonials
If you run Instagram for business, share real customers references, experiences, and comments. Testimonials should be genuine, with a link on a real account. Otherwise, you endanger your reputation.
Use screenshots from DMs, where people express their gratitude. But don't miss a chance to make questionable and disputes public. More people will follow you since humans are attracted fuss by nature. This step is an essential part of a PR strategy on Instagram.
Step #7 – join communities
Don't ignore thematic social websites to promote your account and get Instagram followers fast. For example, if you are a graphic designer register on Behance, Pinterest, Dribbble providing the link on your Instagram.
Joining social platforms and communities will stimulate orders for your services, and more return follows.
Step #8 – use Inflact
So much work to do, isn't it? Don't be hasty to request promotion from a digital agency! Inflact has all necessary tools in-built. Auto posting, auto like, and auto-follow features will help you to stay interactive without striving for every follower manually.
Experienced Inflact support are always there for you to adjust targeting; you won't have to deal with analytics on your own. Discover more tools further and boost your audience effortlessly.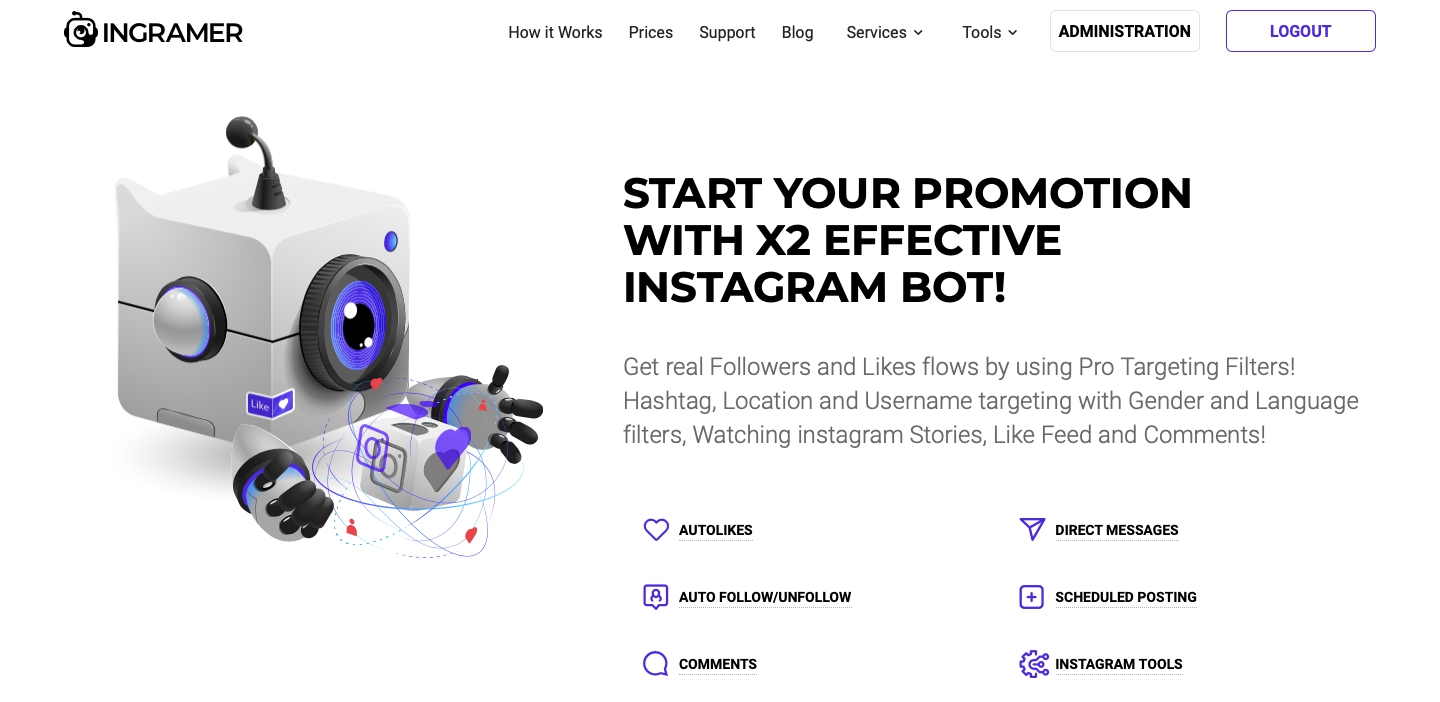 What Inflact features will help to get more followers?
Integrated tools are working for your promotion as a strong marketing tool.
Persistent posting. As we mentioned above, you should upload content every day and be interactive to get noticed. In-built scheduled posting tool will save at least 3 hours of your free time. Plus, it is helpful to develop a strategy for a month ahead.
Advanced targeting. This feature is essential to gain followers according to desired metrics. For example, you are focused on a female audience located in San-Francisco, excluding girls from Santa Monica. Voila – Inflact will boost your community with the followers you need!
Breakthrough hashtagging. Inflact's hashtag generator algorithm is smart and based on AI. The system is designed to filter hashtags on three groups – related, niche, and non-niche. Relevant hashtags are an efficient tool to be discovered and get real followers fast!
Auto following. Combined with auto liking, this feature works for Instagram fame. The rule is simple – the more people you follow, the more back follows you get! The only difference is that you don't waste your time by doing it manually.
Visualized statistics. How to estimate the effectiveness of the promotion? Infographics and analytics speak louder than words. Inflact makes the process simple – all metrics, such as likes, Stories views, and unfollows, are visualized.
Customer support. The team is online 24/7 to answer all your questions, adjust targeting manually, and serve your Insta fame!
I hope, now you understand how to gain more followers on Instagram and will make use of social media fame. Investment in your Instagram promotion repays with financial benefits, career opportunities, and prestige. To gain real Instagram followers, you should ensure consistent posting, relevant content of high quality, establishing cooperation with communities, and influencers. Buying followers and like is a part of the road map promotion as it stimulates organic follow backs after. Use services like Inflact to always post on time and make use of targeting!