If your dream is to achieve popularity and you want to know how to become Instagram famous, you've found just the right place to seek such information. The real case is here!

As Instagram today offers amazing earning opportunities not only for brands and businesses but also for individuals, it is quite natural that a lot of people all over the world are trying to get the benefits of this chance. But due to the extremely high competition becoming popular is quite a challenging one.
Nevertheless, it is still real. And I will explain it to you on the real example.
How to become Instagram famous fast: what to start with?
It is a story about how we've helped a food blogger to become popular.

The girl, who asked us not to reveal her name, has a food blog where she shares her own recipes, explains how to choose products and how not to spend long hours preparing meals.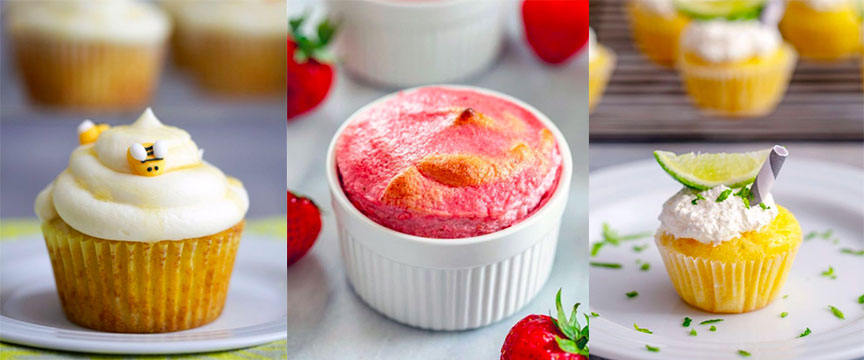 Though she was sharing high-quality content at that time, she didn't consider the rates of the growth of her audience sufficient. And of course, the first question that she asked us was about how to become Instagram famous fast.
Now, after the number of her followers has doubled and she has managed to establish some interesting partnership with local farmers and online food stores, I can say for sure that this goal has been achieved successfully.
What promotional strategy we offer from our side?
After the detailed analysis of the specificity of the account, the promotion began. By the way, you can also set your promotion the same way (it's completely simple and FREE), just read attentively our instructions.
Step 1. Create your profile on
Inflact
and add the account that should be promoted.
Step 2. Spend 5 minutes to set your own promotion.
Step 3. Enjoy.
Yes, it is really sooooo simple.
For our client, we chose the promotion via Hashtags. What does it mean? It means that the posts of our food blogger should have been promoted among the Instagrammers who use, like or follow the hashtags related to recipes and food.
To do just the same, log in to your
Inflact Dashboard
and choose the Targeting section.
There you need to opt for the promotion via Hashtags.

The following step is to add the hashtags that are the most popular among your target audience. Via them, your promotion will be carried out.

Attention, if you enter one hashtag, Inflact will advise all other popular theme hashtags!
By the way, if you want to make your promotion even more precise, just spend another 2 minutes on it. Scroll your page and you will see Advanced settings.
For our client, we decided to offer a Gender filter (girls and women are more eager to follow a food blog).

We also always recommend our clients to add hashtags to their publications. It makes your posts visible in the search. To find the most appropriate tags for your publications, you can use our
Free Hashtag Generator
.
You can find hashtags via images, keywords, or links to the already published posts.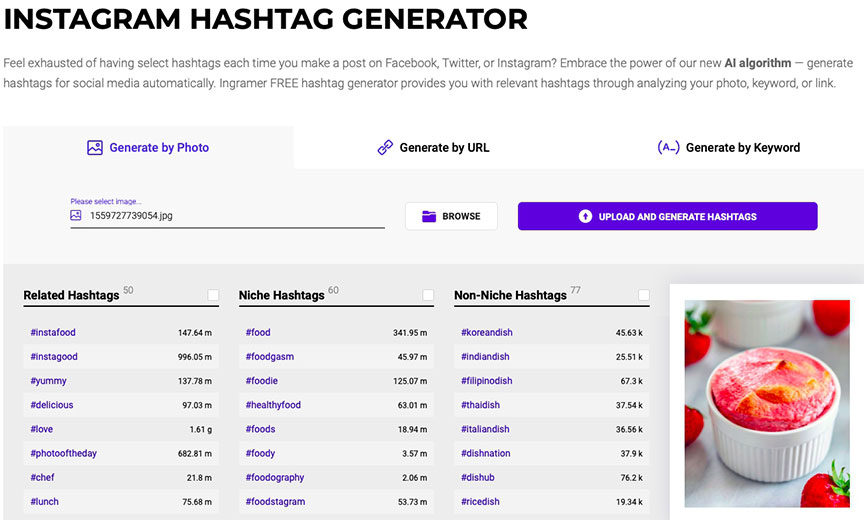 When the generator shows you a list of tags, choose those that you like more, copy them and paste to your captions.
What we recommended to improve?
We also gave our clients some recommendations on how she could contribute to her promotion. We advised her to:
Actively use Instagram stories (this tool shouldn't be omitted as it is really helpful for both bloggers and business accounts. In case you have some doubts, just read How To Use Instagram Stories For Your Business Promotion);
Establish communication with followers (via comments, messages and stories);
Encourage followers to share their content (this trick is something you really need! It will help you not only to enhance engagement of your followers but to get new content to share as well).
How the aim was achieved?
Now, looking back at the case, I can say that there were several components of success:
Right targeting;
Skillful usage of hashtags;
Engaging mechanisms (including Instagram stories, communication with clients via comments);
High-quality content (it's extremely important in the food sphere, just look at Bon Appétit, Baby: Food Porn On Instagram, I think it's the best proof of my words);
So, we are happy to watch how the account of our client is developing while she is enjoying the benefits of her popularity.
As you see, dreams can come true. And if you need our assistance in it, we are always at your disposal.