You may want to use Instagram content outside the platform. To do this, opt for downloading videos in original quality, so that they look cool on large screens.

How can you save Instagram videos on PC without losing the quality? This article will help you to get any content from social media like a professional with an Instagram video downloader.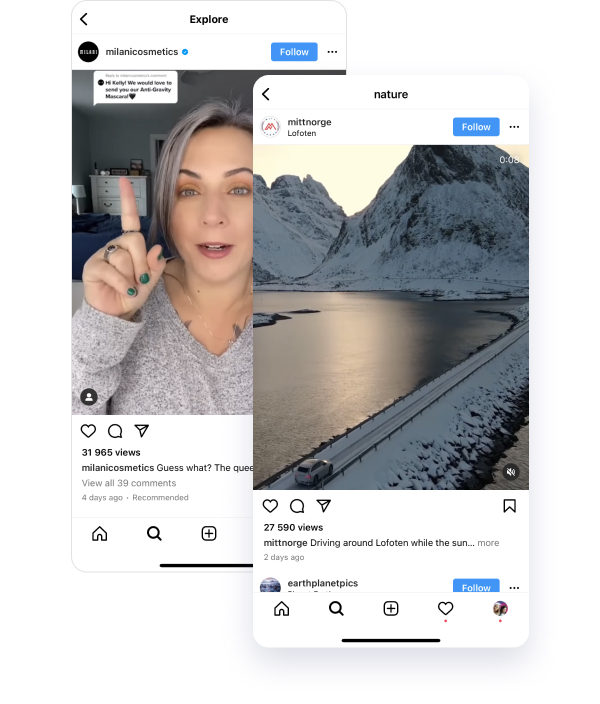 The original quality of Instagram videos is quite high now! Instagram allows you to upload videos in HD and 4K quality.
Therefore, if you decide to download Instagram videos on PC and use them outside of Instagram, then being mindful of saving the videos in original quality seems to be mandatory.
How to download a video from Instagram in original quality without losing a single pixel of resolution
There are only four simple steps for those who are looking for the professional answer to the question ofhow to download a video from Instagram:
Firstly, we must choose a video with an already good quality resolution, which is in principle apparent on the phone screen itself! If the video on the phone screen already looks of poor quality, then naturally it will look even worse on the computer screen, so we must select that video that already looks perfect on Instagram.
Of course, we need a link to this video.
To get it, we need to click on the three dots in the upper right corner of any Instagram video (if it is Reels, then it will be the lower right corner).
There, we choose "copy the link." This link is the code that will lead any Instagram downloader to the goal – that is, to the original file of this video, which is stored on the servers of the Instagram application itself.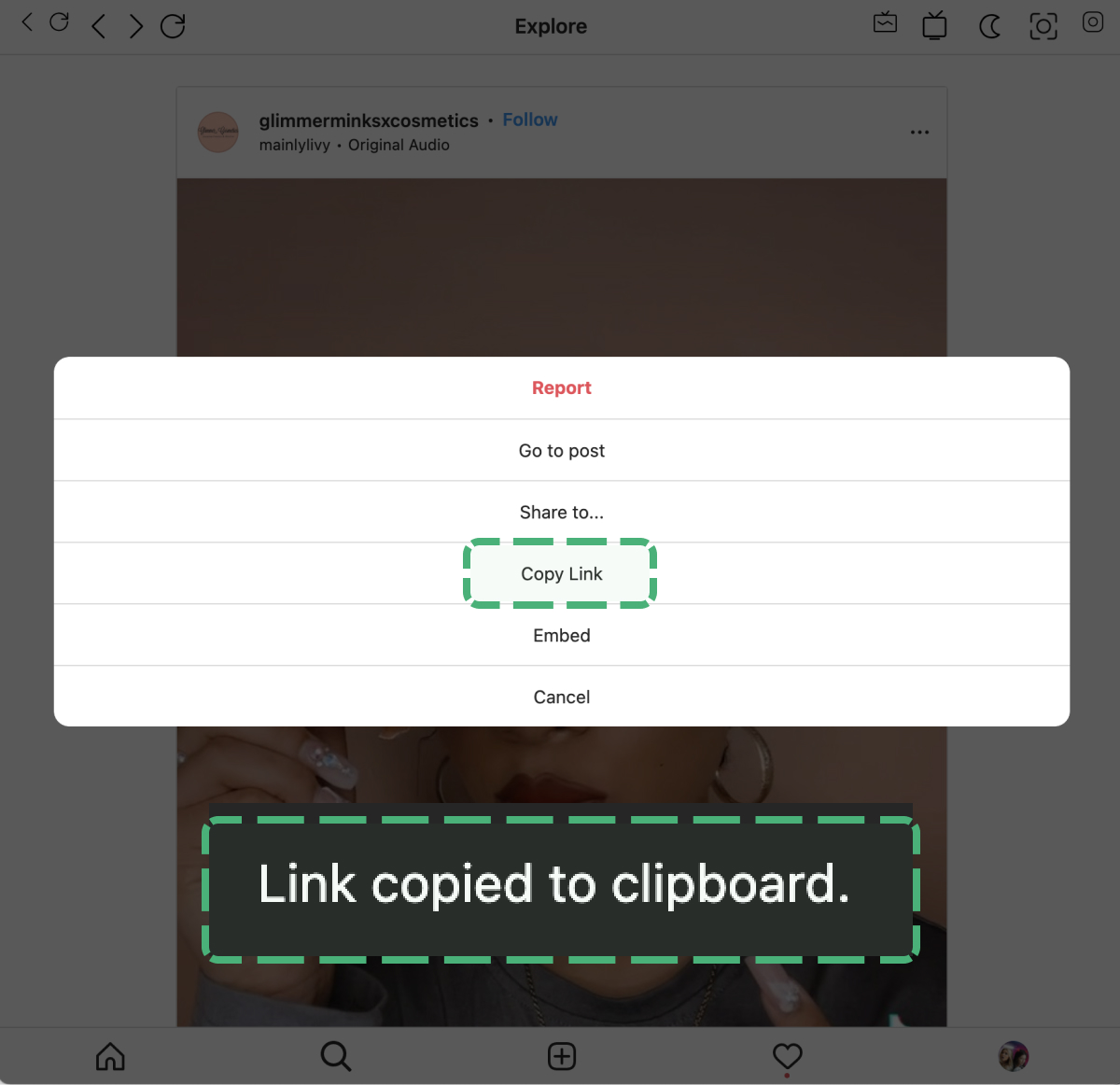 Then we just paste this link into an Instagram video downloader, and we get an option to save this video in original quality on our device.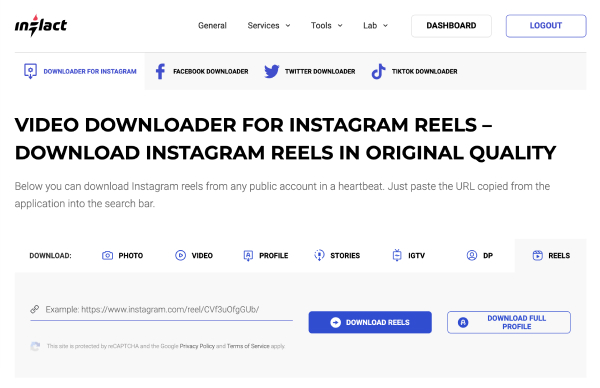 The video which was downloaded from Instagram is now on your device in the best available resolution. It is advisable to convert the video to the format that is most convenient for you to edit. If you plan to edit in an Adobe Premier, then it is best for you to have the Mp4 format; if you use a simpler program, then the MOV format will be enough for you.
We advise you to convert all videos to one format before editing. Choose a good converter that saves the quality of the video.
Are Instagram videos okay for editing on a PC?
Videos uploaded by users to Instagram accounts – especially Instagram Reels or IGTV (which by the way no longer exists), but also just as a post – most often have a high resolution that can be perfectly used in video editing programs such as Adobe Premier or Movavi and others professional video editing software.
Instagram destroys the quality of all videos users upload
We have no control over the quality and resolution of the videos we upload. You know this unpleasant feeling – you shot and edited a video of perfect quality and published it on Instagram, but it turned out to be blurry on the screen.
Why does Instagram reduce video quality? How can you save Instagram videos to your device in perfect quality?
In order not to clog its already overloaded servers, Instagram will compress our videos. Accordingly, when downloading from Instagram, we will receive a video of the quality to which the social network compressed it, and not the one in which the user shot it.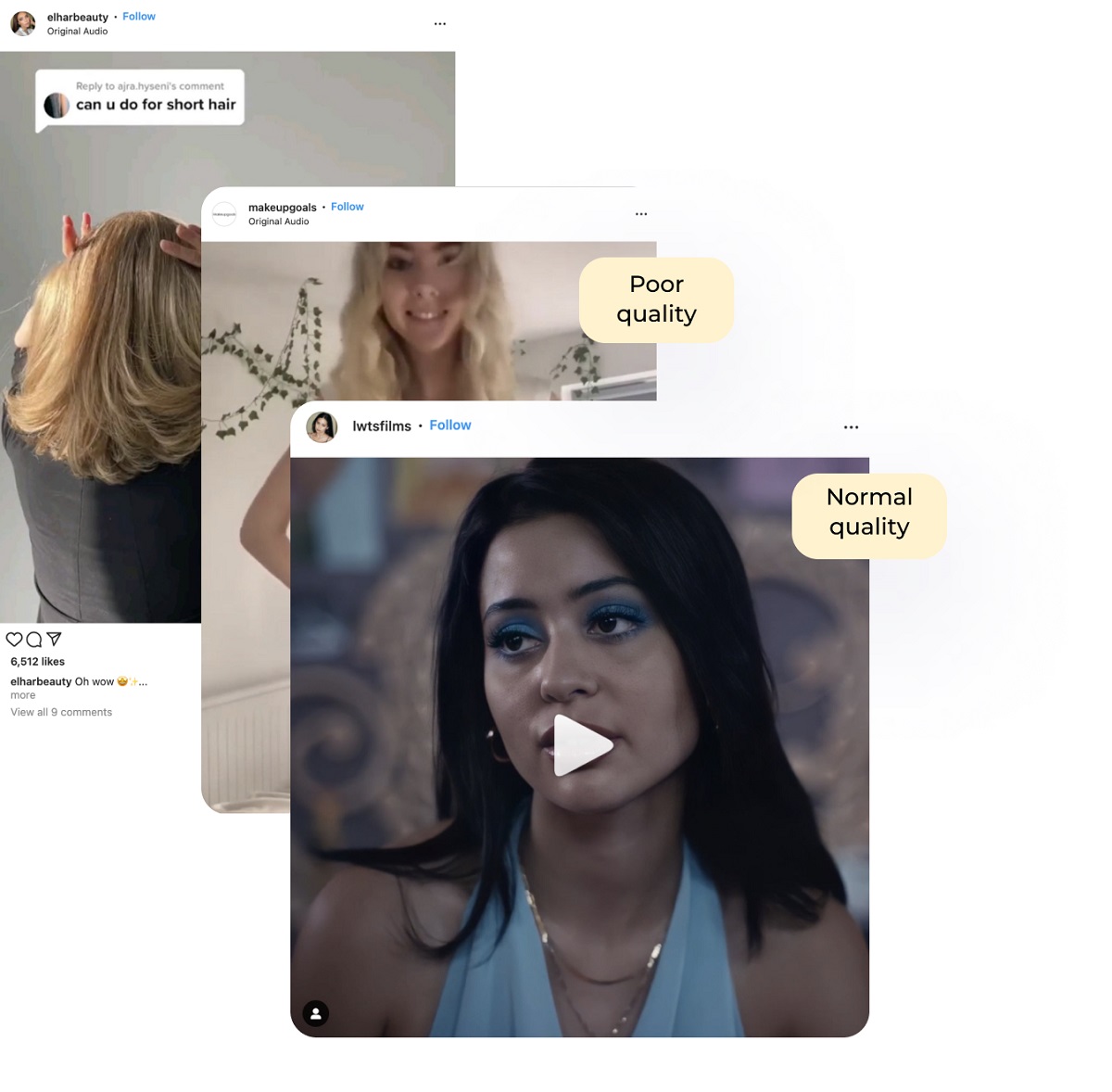 Our tests show that Instagram compresses any video – in Stories, in posts, and in Reels. We specifically uploaded the video to Instagram in the ideal maximum quality and recorded its initial weight when uploading in order to see later how much it would differ when we downloaded it from Instagram. And you know what? In some cases, the difference in numbers was twofold. That is, Instagram compressed some videos almost to half the size.
What conclusion do we draw from this if we want to save an Instagram video to a computer?
How to download Instagram videos on PC without losing the quality
We need to find a downloader that will preserve the quality of the file as much as possible, which has already suffered from compression.
Instagram uses built-in compression algorithms to reduce your videos and photos to a smaller size when uploaded.
By the way: The problem is that a 10-minute video shot on iPhone11 is about 2 GB. Once the source file is larger than the Instagram video requirements, it will be compressed. Therefore, if you want to save a video from Instagram, then choose the shorter ones – they are more likely to download without strong compression.
For posting video to the Instagram feed, 4K video will be compressed to 1080P and 480P/720P video will be upscaled to the same 1080P resolution. And, as you can imagine, the videos will be blurry and unusable.
How to post a good quality uncompressed video on Instagram?
STEP 1: PRE-RECORD A GOOD QUALITY VIDEO TO UPLOAD TO INSTAGRAM
The higher the quality of your pre-recorded video, the better your Instagram video will look after upload.
Shooting with a regular phone is not recommended because most of these phones don't have a good lens and the recording settings are very limited. The exceptions are iPhone, Huawei, and Samsung.
Set the maximum quality in the settings. Before recording, set a high resolution (e.g. 4K) and FPS (e.g. 60 fps). Because Instagram will compress your video anyway, and it compresses 4K video better than with 480 quality!
STEP 2: UPLOAD TO INSTAGRAM FROM A GOOD INTERNET CONNECTION
Be sure to connect to a very, very stable internet connection before uploading the video. This is a very important factor when uploading videos to Instagram! If the Internet connection is weak, then the quality will be very low. Not only will Instagram itself compress the quality of the video, but your phone will also try to compress the video so as not to waste gigabytes on your cellular connection.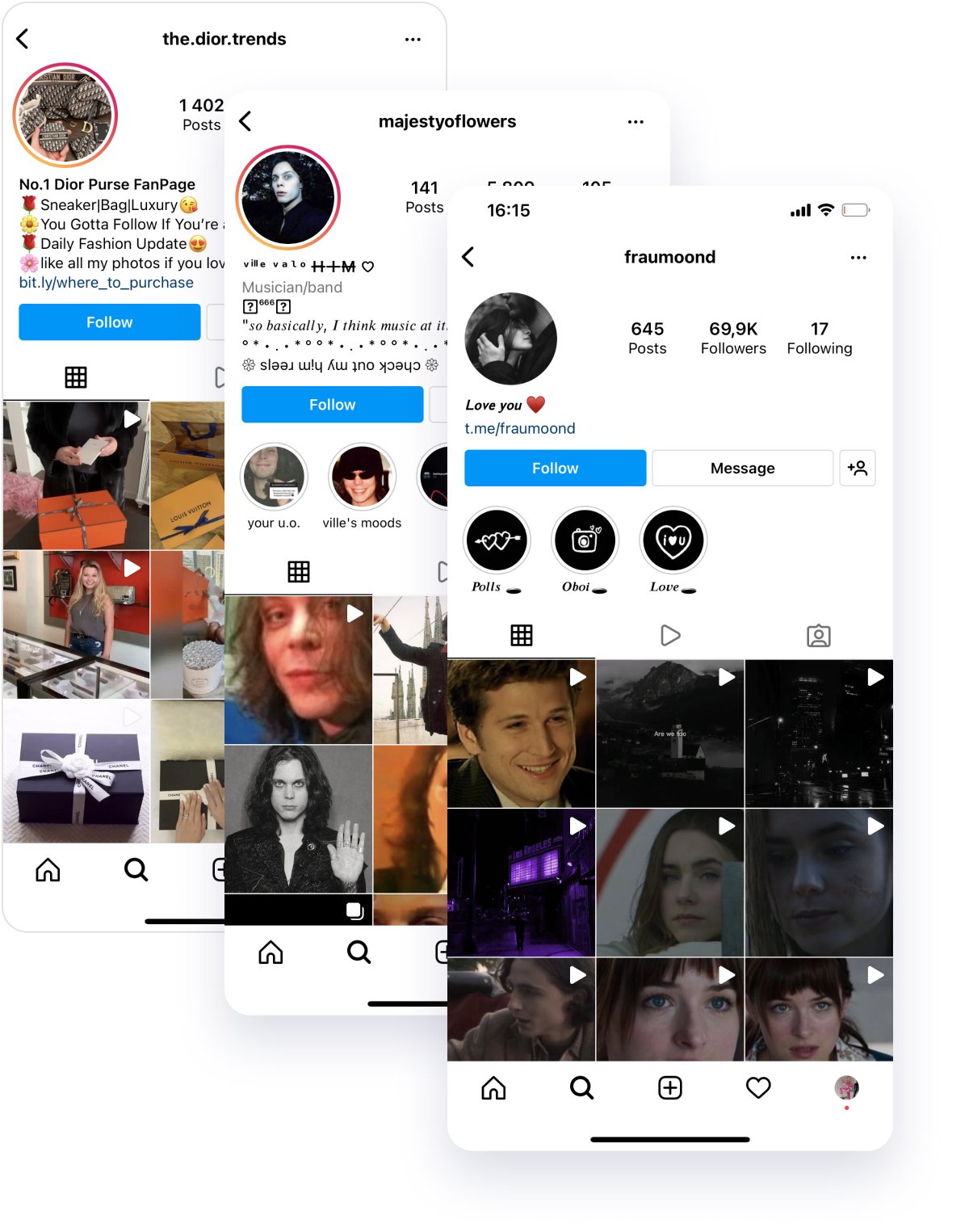 Download Instagram videos – they are a treasure box
And now realize that Instagram is a very cool place to find a bunch of new content that you can use. Use downloads from Instagram in your videos, or in your feature account. Just put a note on the authorship of the video and still have exclusive and very personalized footage.
We had to learn how to use the maximum opportunities of Instagram video in order to get the highest quality video from Instagram.