Instagram Direct is an essential tool for real-time communication. Learn how to save Instagram DM videos effortlessly, how to find DM saver for Instagram and enjoy the content offline.

Instagram Direct has changed the whole concept of the app and boosted its functionality. Instagram users can comment on shared content in a private chat room without the need of leaving the app. Instant videos, pictures, stickers are sent in DM dialogues and group chats even though Instagram is a long way from a messenger. Many businesses and influencers make use of Direct, as it is crucial for their
promotion
.
Inflact enables
automatiс DMs
and offers a convenient Instagram Direct online, which you can use from any device!
At first, users couldn't save a video unless a third-party app had been downloaded. But things have improved now. Users have a choice on how to save videos from Instagram DM in high-resolution within seconds. In this article, we share two proven techniques and one crafty bonus tip. Enjoy!
But first, let's make sure we know all the notions we are going to talk about. What is a DM, for instance?

What is a DM?
I'm sure you have heard this abbreviation multiple times. If you haven't understood the meaning and wondered 'what is a DM?', let's consider the issue.

DM, or Direct Message, is a private message Instagram users can exchange using a built-in IG messenger - people call it simply Direct.

You can find it right on the starter page at the very top — the paper airplane icon. To start using it, just tap it, and the Direct section will open.

With Direct you can send text messages, video and voice messages, photos, posts, Stories, and users' profiles.

Let's be honest, sometimes the content you share privately is much more valuable and precious than what you share with the whole world. So it's quite natural that we'd want to save something from the private chats.

That's why in this article I've tried to gather all the means you have available to save content from IG in general. If you read attentively, you will find the best Instagram downloader for Chrome, Firefox or from any other browser and even on any device.


HOW TO DOWNLOAD INSTAGRAM PHOTOS ON PC
How do you download Instagram photos on PC? There are a couple of nuances you need to be aware of — the way you will save some things depends on whether you are going to do it from DM or from the Feed.

Well, saving from DM is a piece of cake. If you want to save something from DM, you just need to touch and hold the photo, and you will be offered the option to save it. Tap Save and no more actions are required.

But if you are planning to save a photo published by somebody, there are a few actions to be done.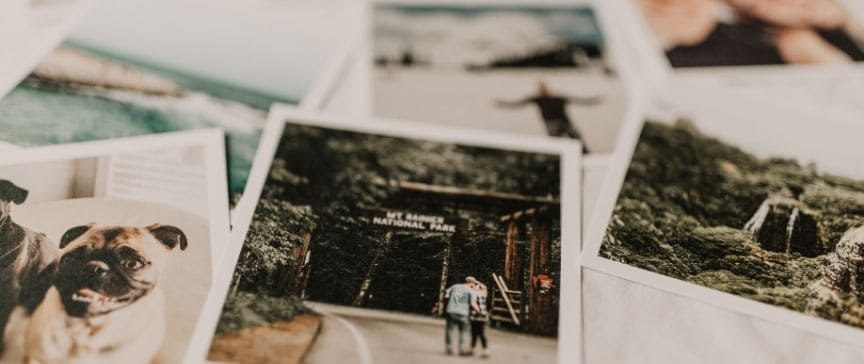 Saving from the Feed

Here the situation is a bit more complicated. Instagram doesn't allow you to save other people's posts so easily. You could always make a screenshot! Then crop it, and you have a kind of photo saved. But is this the only option? Definitely not! Read on!

To download Instagram photos on PC, you need to:

Copy the link to the post.
Go to this page.
Paste the link to the input line;
Click Download;
Click Download once again when you've made sure you're saving the right stuff
Now every photo you liked can be saved to your local storage. You can enjoy it any time, even when you are offline.

Now it's time to look at how to save a video from Instagram to your devices. Be ready, you will get a lot to learn.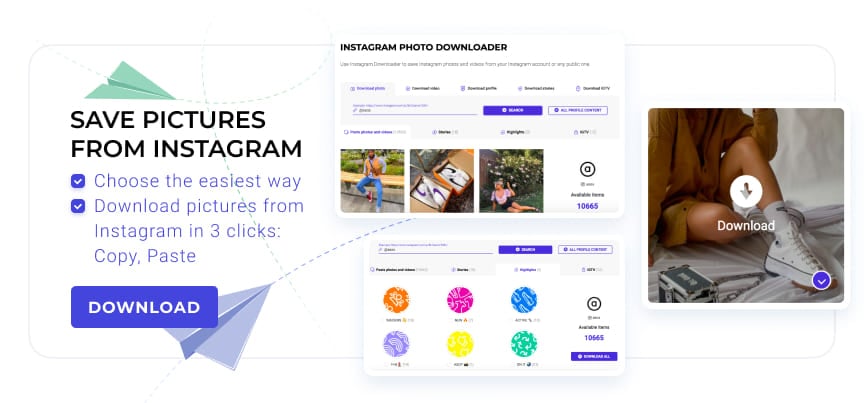 HOW TO SAVE VIDEOS FROM INSTAGRAM
There is a new convenient way that will allow you to save and download your favorite videos, not only from your profile but also the videos of your followers and friends that you would like to keep as a source of inspiration. Yeah, I'm talking about the free Instagram downloader tool.

It's a unique development that does not require you to install any applications or register for different services. You can do everything quickly, conveniently, and, if you choose not to register or sign in, anonymously. You can save videos from Instagram in the desired quality and size.

Do you agree that there are times when you find an interesting profile that publishes beautiful and professional photos that you would like to keep? Usually, to do this you'd have to take a screenshot of the desired photo and then crop the photo in the photo editor. However, this is a very energy and time-consuming process.

You could also save this post on Instagram by liking it and watch it from time to time if you want. However, if you do not have access to the Internet, you will not be able to view the publication you are interested in. Therefore, this method is also somewhat inconvenient.

The next option to save the publication is to write to the user who published this image with a request to send you the original photo in a private message. However, it is unlikely that anyone has used this method because it is not always comfortable to admit that you want to use someone's photo in the future or take a few ideas from their publication.

As for the various videos, stories and IGTVs, this was impossible to do at all. The only thing you could do was share an interesting post on your page or Instagram stories.

P.S.: By the way, I've written about how to share exciting content from other Instagram users in Stories in the article How to Repost An Instagram Story. If you don't know how to tell everyone about something very cool, use the methods from this article.

Unfortunately, the developers of Instagram did not take account of users who want to download photos, videos, stories, and IGTVs directly to their gadgets. This is mainly because any content the user uploads on Instagram pages remains their own intellectual property.

However, remember that everything a user publishes to the public information space of the internet become part of this space and any other user can view, save or download the materials at their discretion. Therefore, there is nothing illegal in the fact that you want to download Instagram content, such as photos, videos and stories.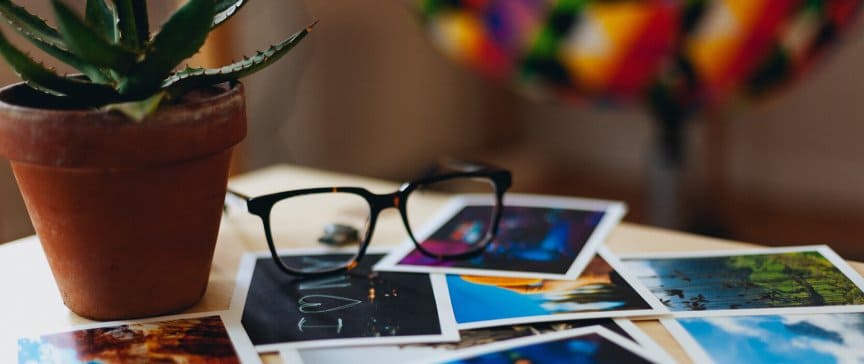 Do you know how to create Instagram videos the right way? Read the article Instagram Video Size: Shoot Them Right! and know all about video dimensions and sizes.
HOW TO SAVE A VIDEO POSTED FROM A DIFFERENT ACCOUNT
Re-using a video previously posted from another account without permission is prevented by copyright policy. That is why developers didn't give us the option to download videos straight from the Instagram DM. But anything is possible!
To watch a video on your phone offline, you need to download an additional application. There are a myriad of apps, so let's take a look at the most common ones.
InstaSave. Thanks to InstaSave you can save a video straight from your phone, but it's an option only for Android. When you received media in the DM previously posted from a different account, you need to follow that link. Then by copying the URL, you can save a video to the InstaSave feed.
FastSave. One of the most popular apps for saving media from Instagram feed and DM. More than 10 million users downloaded it from Google Play due to its user-friendly tools. High speed, convenient menu, and in-built repost options are lifting it over the competition, but the app isn't available for iOS. Plus, it's full of ads.
Savefromweb app allows saving of files straight to your computer's download folder. It works not only for videos, but for pictures, stories, and whole albums. The URL is the only thing you need to copy from the IG profile - the download starts right after you paste it in.
All in all, these kinds of apps work similarly. The interfaces are intuitive, regardless of using Android or iOS. Just install one of the listed ones or their alternatives from the Apple Store or PlayMarket. That's how you'll get videos uploaded from a third account onto your phone.
HOW TO SAVE VIDEOS FROM INSTAGRAM DM IN-APP

The in-app method is the fastest and the easiest way to save media from Instagram DM. Developers are interested in increasing the time users spend on Instagram with no need of leaving the app (otherwise, they might lose additional revenue).
After some updates, users can now save shared content with a few simple steps.
Open the chat where you received the media.
Tap and hold on the desired video.
Select "Save."
That is the best way to save a video or photo for several reasons. Firstly, you don't waste time entering your nickname and password in another app. Secondly, you don't get distracted by annoying ads which overwhelm third-party apps.
Nevertheless, you won't be able to save a video previously posted from an account different from a sender.
Note! To save a video or a photo from Instagram DM this way, you have to allow access to your camera roll. Instagram will ask you for permission to complete the download.
If a video is long and of a large size, it will take more time to appear in your gallery.
HOW TO USE INSTAGRAM DOWNLOADER
How can you save Instagram videos using
Inflact Instagram Downloader
? It's sooooo simple! I've prepared some instructions for you:
Go to the Inflact website.
Choose "Tools."
Click on "Instagram Downloader."
Select the desired content that you want to save
Insert a link to the desired Instagram content
Click "Download".
Everything is done! Now the data you need will be saved directly to your device, whether it's a phone or a computer! Besides, you can download not only video files but also photos, stories, IGTVs and any account profile.
I've written more about this feature in the article Instagram Downloader: Save Instagram Content Fast and Easy! I hope you will find everything you need on this topic and, most notably, the detailed guide on how to use and save all the Instagram content directly to your device!
Maybe reading this article, you have a question: Why should I download other people's publications on my phone or computer? You can save them to Instagram and be inspired by them whenever you want. But this is not exactly true. As I mentioned above, you can't view your saved posts without an Internet connection. Besides, the user can delete a post in their profile, and you will never see the same photo, video or IGTVs again. Another drawback is if the profile on which the content was posted becomes private at some point, and the account owner decides to restrict access to it for all unknown people, you will also not be able to view photos, videos, or IGTVs.
So, for clarity, I have prepared for you a few reasons why you should pay attention and start using Instagram Downloader right now!
Source for inspiration. All Instagram posts that you download will be an endless source of inspiration for future publications.
Round-the-clock access to the necessary content. In addition, you get access to the sources of inspiration 24/7 without any restrictions and binding to the Internet.
Rapid retention. Instagram downloader does not require special skills or instructions to save Instagram content. The entire procedure takes several minutes.
Download directly to the device. To save a photo, video, or story, you don't need to download additional apps or programs. The service works online and does not even require registration.
Save in the desired format and quality. When downloading files, the service does not change the size and quality of files but saves everything in its original form.
Free download. To download files, you do not need to pay. The service is free.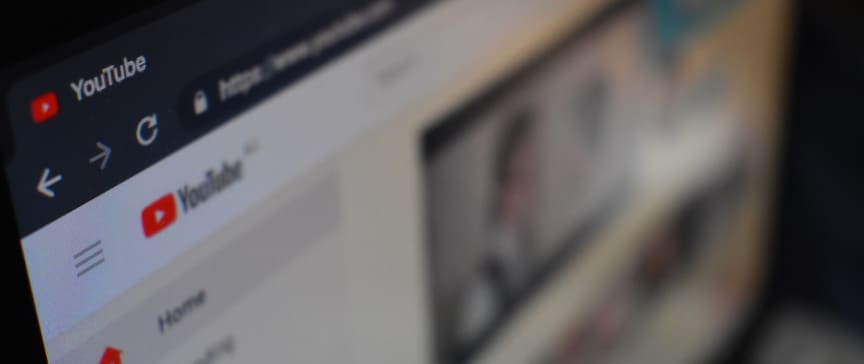 Of course, this is not a complete list of advantages and reasons why you should use Instagram Downloader! However, these are good reasons that will make your Instagram work several times easier.
Don't be afraid to save cool posts of your favorite celebrities and bloggers! They can accompany you everywhere and charge you with a new boost of inspiration. And maybe one day Instagram users will also want to save your content, which will inspire them to create new Instagram posts, videos and stories.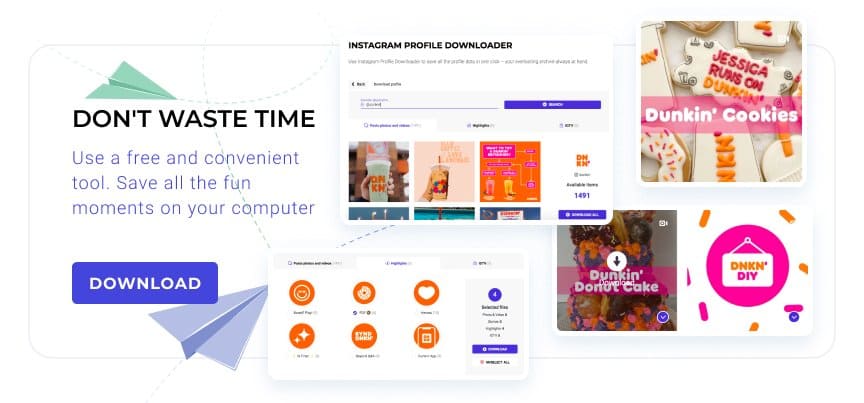 HOW TO SAVE INSTAGRAM VIDEO TO YOUR CAMERA ROLL
If you have recorded a perfect video just with an Instagram camera, and now you realize that you simply must save it and use it later, you should know you can do it via Settings.
From your Profile section, go to Settings (hamburger icon).
At the top of the window, tap Settings.
Find and tap Account.
Then tap Original Posts.
Switch on the Save Posted Video. Now, all the videos you record on Instagram will be automatically saved to your phone storage. However, IG says that it may use a lot of your storage space if you record videos quite often.
Now you know exactly how to save video from messenger to gallery. All the means, all the tricks.
HOW TO SAVE INSTAGRAM DM VIDEOS: BONUS TIP
"What if I'm too lazy to download a third-party app just for one video? But the sender didn't upload it from his account, so I can't save it quickly?"
There is a trick for you, lazy Instagrammers! Record your screen – a video will appear in the gallery of your phone. Here is a guide for iOS:
Add Screen recording to the Control toolbar.
Tap the Record button. To record the sound, tap deeply and pick Microphone Audio.
To stop recording, tap the Record button again or Stop following the red status bar on the top.
Voila! – a video is saved to your camera roll in high-resolution!
Instagram Direct is an in-built chat room that enables real-time communication. You can share and discuss the content within one app – no downloads or switching apps. Services like
Inflact
make it possible to manage Instagram chats from
Mac
or
PC
. But when it comes to downloading a video that wasn't initially posted by the sender, third-party apps are indispensable. Instagram hasn't integrated a straightforward way to do that for now. Nevertheless, you have an option to record the screen and get this video effortlessly. Content that was initially uploaded by the sender can be easily saved to the camera roll with one tap.
HOW TO SAVE INSTAGRAM VIDEOS ON ANDROID: ALL ALTERNATIVES
How can you save Instagram videos on Android? I've discovered 4 alternatives of how to save Instagram video to your camera roll. Each of them differs in the amount of effort you need to put in to save a video to your phone.

The first option is to use a file manager to save something. If you have already have one, you do not have to download anything. But if you don't, go to the Play Store and find one that's to your liking. Pay attention to its interface (it should be easily understandable) and the price (it should be free).


Watch the video you are going to save (later you will understand why it's necessary).
Install the File Manager if you don't have one and open it.
Find the Android folder there.
Then select Data folder.
Choose com.instagram.android.
Choose Cache.
Then Video.
Go in Settings and sort from New to Old.
Long Press the first file to see Settings popup.
Choose Rename and add '.mp4' to the end of it.
Tap OK to save.
This way, you can save not only videos but profile photos, gifs, and DM pictures as well. But I should warn you that it is possible you won't find a video folder in this list. The first time I tried, I found only the Gifs folder. The next time, I managed to save the video. So try it out.

Web downloader

This alternative is the easiest to apply. Web downloaders do not require any registration or downloading apps and software. You go to the website and paste the link of any video from Instagram.

1. To copy the link: tap the 3 settings dots near the post and choose Copy Link.
2. Then paste it to the download bar of a chosen web downloader.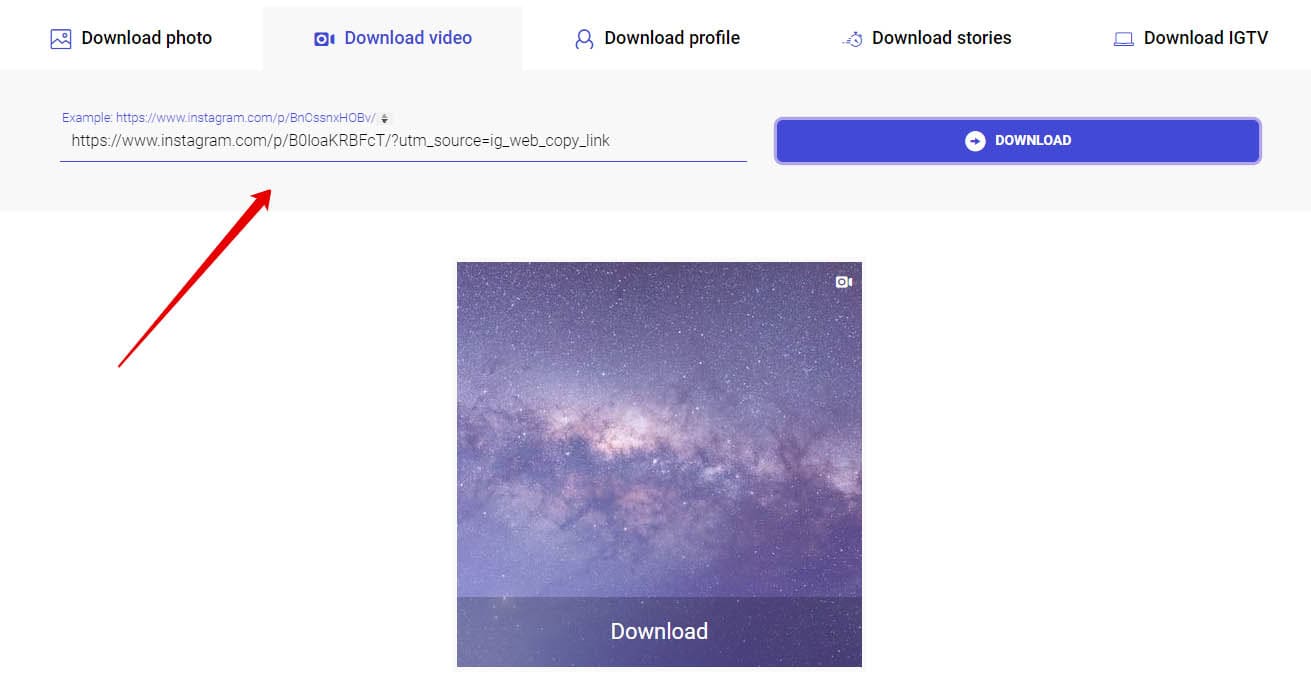 3. Press Download.
Two actions are required, and your video is saved to your Android. What web downloader to choose? I've already told you about one - Inflact Downloader.


Of course, there are a couple of other downloaders that are also good but not so versatile: DownloadGram, DownloadInstagramVideos, InstaDownloader.com, etc.
I consider this alternative to be the most suitable for those who value time and high-quality content.
Download apps

There are tons of apps for fast downloading of Instagram content. I've already mentioned the three apps at the very beginning of this article. You can install them on your Android and freely use. But what's the one minus that can stop you from doing this?
First,
time wasting
. You need to go to the Play Store, find the one app, download it, sign in and only then conduct all the actions needed to save something from the Instagram account.
Second,
memory wasting
. It's another app on your phone, which you will maybe use once a month or less. Most likely you will uninstall it in a week (that's statistics, don't take it personally).
Third,
security issues
. Any application that requires download is a potential risk. You don't know how secure it is and what personal data it collects. Do not put your Insta account in peril.
But of course, you can trust the Play Store's security moderation. It's likely that it won't let you down. But I wouldn't say that the Instagram saver app is the best alternative in this case.
Using Instagram Possibility
There are also two options: if you need to download a video you have recorded with the Instagram camera to your phone, and if you need to save other users' video posts.
If you need to save your own video, just long tap the video and choose Save in the popup.
If you need to save other people's videos, things are going to be a bit harder. You need to use one of the methods described above.
HOW TO SAVE INSTAGRAM STORIES
Although Instagram stories appeared not so long ago, they managed to overtake any other features of Instagram in popularity. Nothing is surprising about that! Instagram stories are a convenient way to tell your friends and followers about what is happening to you at the moment or share with them an exciting and fun picture, video, or profile of another user.
A huge advantage of Instagram stories is that after 24 hours, the uploaded content will be deleted. The user can save any of their stories in highlights, but they will not be able to view the number of overall impressions on this story.
But what if you have found an interesting and catchy story which you want to keep and use on another social platform? How to resolve this problem? Let's figure it out together!
As you know, if you take a screenshot of the story, the user will receive a notification about it. In this case, there can be no question of the confidentiality of such an action.
A possible solution to your problem is to download special applications and programs. However, apart from the additional program on your device, most of them are paid. Moreover, they do not guarantee the safety of the format and quality of the downloaded content. In this case, you may put your trust in a program that will be entirely useless for you.
However, we want to tell you a secret and introduce you not only to a way to download Instagram content, that is not only convenient and fast but also effective and free. Our team has done our best to create a unique tool that can simplify the process of saving the cool and funny photos, videos and stories from Instagram! Now, any Instagram stories can be used more than once because you download them directly on the computer! How do you save Instagram stories on PC? Appreciate the benefits of a convenient and free tool!
Now, you don't need to download a special app, register or pay!
The entire download process will take you a few minutes! After completing a couple of steps, you can save any stories and review them at any time, as well as be inspired by the ideas of stories from time to time.
In addition, you can save your favorite photos, videos and IGTVs. To do this, copy the link to a post and paste it to the Downloader. Click the button!
IS THERE ANY INSTAGRAM DM VIDEO DOWNLOADER?

Sure! We live in wonderful times. You will need to download an application. I've already mentioned some of the most popular: InstaSave, FastSave, QuickSave and so on.
But these services aren't reliable enough. There is one more method I want to share - a bit complicated but still good.
Go to the official website, and open the video you want to save.
Open the developer console (Ctrl + U).
Find "MP4" the line with the help of the search function (Ctrl + F).
Copy the line starting with https://scontent and ending with MP4.
Open a new tab and paste the copied line in the search bar - the video will open.
Right mouse click and then Save As.
That's all! You are officially an Instagram DM video downloader. Congrats!
WHERE TO FIND DM SAVER FOR INSTAGRAM
If you've come to the conclusion that you need a special DM saver on Instagram, I will tell you how to find one.
While searching, pay attention primarily to its requirements. Choose the safest option - the one that doesn't require download.
Using such savers, you just need to copy the link of the photo/video you like on Instagram and paste it into the chosen app. After that, this app will automatically download the file to its storage, and then you just have to save it to the gallery of your phone or tablet.
That's a secure but slightly time-wasting process.
THERE IS A COOL INSTAGRAM DM APP FOR YOU

There are a lot of apps for Instagram, and they are extremely diverse. There are loads of Direct apps. I would like to provide you with a one-stop solution - Inflact DM tool. With this tool, you get access to all your Direct Messages from Instagram at any time, from any possible gadget, and you can set up auto messaging campaign to your followers. Can you see the benefits?
Significant time saving.
Convenience.
Boosted audience engagement and sales.
Like it? Start using it!


THE USEFUL GUIDE ON IMPLEMENTATION
If you think that downloading Instagram content is a rather time-consuming pleasure, then I hasten to please you! Using Instagram Downloader, you can save your favorite posts and videos not only for free but also quickly! The service works online, so you don't have to register or download any additional programs

To make sure that you don't have any problems with the process of saving Instagram content, I have prepared for you a convenient and straightforward plan of actions. By following these steps you can save the necessary Insta content. This process doesn't take much time but brings all good-quality results:

Open the Inflact site.
Choose the "Tools" function.
Press the "Instagram Downloader" function.
Choose the desired file.
Paste the link of the file into the search bar.
Confirm the process by clicking "Download."
You can find more instructions on this topic in the article Instagram Downloader: Save Instagram Content Safe and Easy! Know all the features of the new Inflact tool!
An important point when downloading content is that if you want to download a carousel, you will not be able to download it in one file. The service asks you to choose the desired content and to confirm the choice. In this way you can save the photos, but separately, not as a carousel.

A significant advantage of the service is that it allows you to download photos, videos, stories and IGTVs at any time 7 days a week. Each user has open and unlimited access to the service's functionality.

Do you shoot your Insta videos the right way, following the rules? I've prepared a cool article on this topic! Read Instagram Video Size: Shoot Them Right and make sure of that!

THE REASONS YOU NEED TO KEEP THE FILES

Are you ready? I'll tell you in detail how you can use the downloaded content in the future! Grab a pen and get ready!


All downloaded files can serve as a good source of inspiration for future ideas for publications. After all, we all have periods of emotional and creative burnout when it is complicated to come up with new ideas. It is at this point that such a source can save you from content downtime.


Create a real photo album.
For sure, your friends often post photos with you in their profiles. However, they usually don't want to send you the original photos. In this case, you can use Instagram Downloader to save the photos you are interested in and print them to your photo album and show future generations how much fun you had when you were young.


Upload files to other social platforms.
For sure, it's not only your account on Instagram where you show your social activity. If you have seen an exciting video and would like to share it, you can download it and then upload it to another social platform.


If you want to bring together a collection of good memories, such an option helps you to collect all the best moments. After you download them you can upload them to your photo editor and make cool collages of the exciting moments.


Now, you don't need to search for various methods to save Instagram files and trust unverified services and programs. In addition, using Instagram Downloader you save not only time and effort, but also money, because this feature is free and allows downloading files an unlimited number of times.

Don't limit yourself in your desires! Use any opportunities to save happy and sad moments. Review them anytime, anywhere. Don't waste time searching for content in your news feed or in the profile of your friends or celebrities. Try using Instagram Downloader and feel the difference.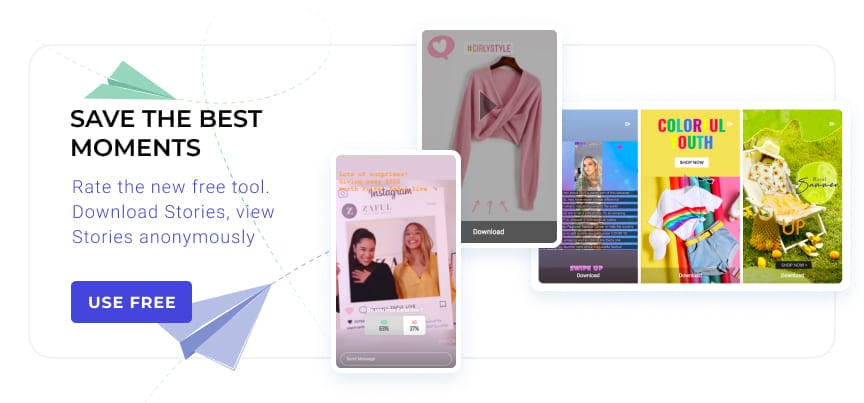 You have learned how to save video from messenger to gallery, so you are armed now. But there is one more thing you need to know...


THE NEW BEST DM SAVER FOR INSTAGRAM IS OUT
Inflact has recently introduced a new tool — Instagram Downloader! It will save time and energy, I swear. Check out what it can save:

Photos: You can download DM pictures.
Videos: Saving DM videos is not a problem anymore.
Whole Profiles: You can save not just one photo, but several at once.
Stories: Not a challenge, either.
IGTVs: No, your sight is not beginning to fail -100% you can save IGTVs now!
All you need to do is to copy the link to a video, photo or other item and paste it to Downloader. Once you see your content on the screen, click Download. That's all, your photos, videos, profile pics, Stories and IGTVs are saved on your device.

If the post is sent in DM, open it and then copy the link.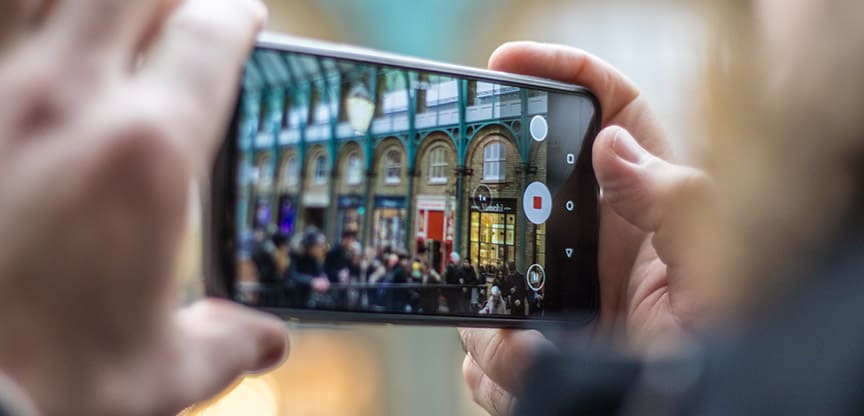 HOW TO VIEW SAVED POSTS ON INSTAGRAM ON COMPUTER
If you use Instagram Downloader by Inflact, all the saved content will appear in your Downloads folder by default.

For Windows: Computer → Downloads

For Mac: Finder → Downloads

There, you got a cool DM saver for Instagram! Go and download something!


HOW TO GET PEOPLE TO SAVE YOUR VIDEOS

Just make a viral video! It's easier said than done, right? So what are the major requirements for a video to be shared actively on Instagram?

Idea. Nobody is interested in ordinary videos, with a borrowed idea. Be original and think about what you'll dedicate your videos to. Even if you are making videos for a commercial account, you need to add a drop of entertainment to them.

Video Cover. This point is extremely important because it directly affects how many people watch your video. The picture should be clear and attract attention.

Music. Videos that are complemented by music are more popular. Remember that when it comes to business accounts, here you must be responsible in choosing musical works. It is necessary to select tracks that are licensed for commercial use.

The weight of the video. Do not upload videos that are too big.

Video for advertising. When a video is shot as a paid promotion, keep in mind that such videos go through a check from Instagram for the amount of text. The more it is, the less coverage will be! Remember this — the maximum amount of text is 20%.

Create a video with a call to action, that's important. Correctly emphasize the video for people to understand what to pay attention to instinctively.

Enhance direct communication by using personal video. Let the audience look at something private or something special of yours.

Now you have it all: you know how to save Instagram videos on Android, as well as DM pictures and Stories, and how to make your own videos popular.

But there is one point I would like to mention — Instagram archive. Why do I want you to know about this? The reason is that an archive is another tool for saving content on Instagram. Quite unusual, but you will want to remember it when some of your published posts and stories start annoying you.

WHAT IS AN INSTAGRAM ARCHIVE, AND HOW CAN YOU USE IT?
Suppose you decide to revise posts on your Insta page, and during viewing, you find unnecessary posts that have lost relevance. Removing posts and photos is not a good idea: content may be needed again in time. That's why we speak about saving content on IG. That's an additional way to record your life, to save memories forever.

Actually, adding to the Archive is hiding the history/publication from the Feed. It should be emphasized that this is not a deletion, as it was before on IG. When archiving content, you hide it from the eyes of other users, while it is actually still available through your account.

This feature is located in the "Archive" section of the IG app. In turn, it consists of two subsections - the Stories Archive and the Posts Archive.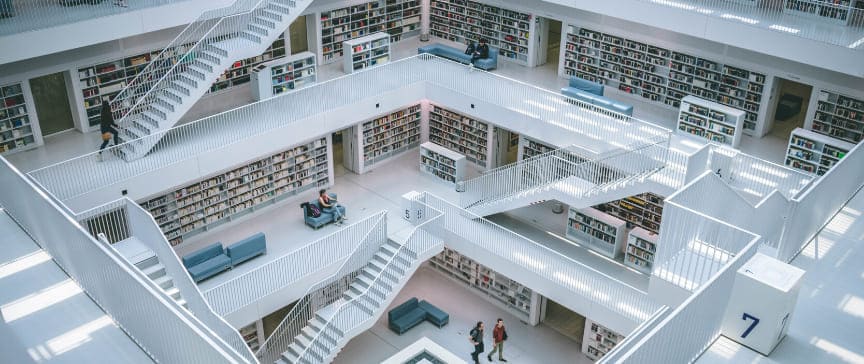 How to add a post to the archive on IG
Go to your profile's post and click the menu button at the top right of the screen.
Tap the "Archive" button on the menu.
The chosen post will be sent to the Instagram archive.
You will find the archived posts in the Archive section.
Let's say you change your mind and now want to return the posts from the IG archive to your Feed. As you see, this is very simple. To restore a post from this archive, follow these steps:


Open Archive.
Choose the post you want to unzip.
Click on the menu button at the top and select the option Show on profile.
Now you know everything about how to save Instagram videos, photos, and stories.

CONCLUSION

Too much information for consideration? Let's sum up all the info you've received.


You can download both IG photos and videos. And even stories and IGTV. And even several photos from a profile at once.
Some options are permitted by Instagram — saving photos from DM is possible without using any third-party applications.
The most popular applications for downloading are InstaSave, Fast Save and Savefromweb.
It's not recommended to use applications which require connecting your Instagram account.
There is only one option you should consider if you want to save Instagram content safely and in good quality — Instagram Downloader by Inflact.
It saves time and provides the highest quality of the downloaded photo and video materials. Plus, it works on any gadgets and browsers.
You can save what you want using your cache. But this is not the most reliable option — it doesn't always work.
You can use your developer's skills and finally save photos and videos using a developer console.
To save your first photo or video, click the button below.
I hope this information was useful for you, and you have learned how to save pictures on Instagram and how to download videos. Now you can save Instagram content more, and any time you want and as often as you need it. Instagram content is a huge and very powerful source of inspiration, so good luck with it!

Always yours, Mary S. and Inflact's team! xo xo