Instagram has long been not just a social network to share your life events, beautiful pictures of your experiences, and any interesting content that comes your way.

It has long been a platform that people have been using to find things they like, to book travel, and to meet people, and it is also a platform where you can learn more about whatever you are interested in – be it a person, a business, a brand, a place, or a hobby.
Therefore, if you know the established set of Instagram hacks and properties, then you can find much more when you search!
Some people even manage to get information about real people on Instagram! And even do it anonymously if they prefer not to register or log in.
Of course, this can take the form of an investigation of businesses, an analysis of competitors and their strategies in order to get inspiration. It is possible to take some hacks or do something better than them.
While you don't need to have an Instagram account to search for data there, it can come in handy to track down certain hashtags and profiles.
You can create an account through the mobile app or website. To register an Instagram profile, use your email or Facebook account.
For most of what I'll show you in this article, you don't need to login. If you need to log into the page, click the small blue "Log In" button in the upper left corner of the screen.
#1 Google search for Instagram
Enter at random on any Instagram profile to find the search bar at the top. You do not need to be logged in to do this.
Finding people on Instagram may not be as effective as it seems at first glance. For example, if I search for "Mark Zuckerberg," I get a random profile first, and then the real Mark Zuckerberg profile.
Google, or any other search engine, in this case, may be more effective. Use, for example, Google Advanced Search:
site: Instagram.com "name of the user you'd like to find."
This method will help you to find even more than through the basic Instagram search.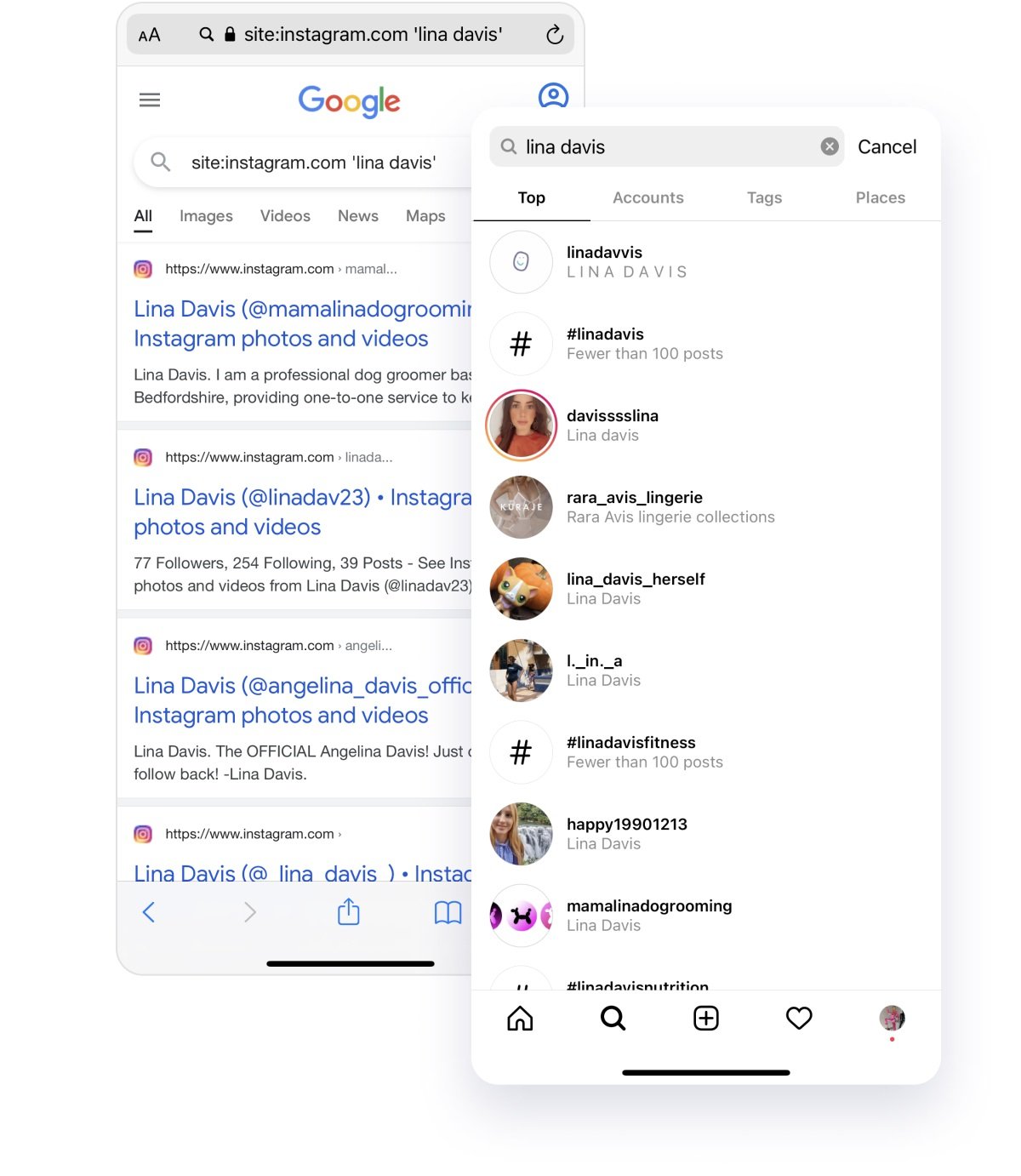 #2 Searching by keywords in bio, name & anywhere else (except posts, but this may change soon)
If you are looking for a specific type of user, for example, people belonging to a certain group or religion, you might be interested in what people write in their biographies.
Use a special search engine that will only search in the bios section of user profiles.
Stop using basic search for professional goals. Here is a special instrument – Instagram User Search. The service incorporates a huge number of records, all sifted by categories of account, following size, and gender. Also, you can discover individuals by keywords. Find even more ways to search with an advanced Instagram tool in this blog article.
Search by keyword anywhere
Indicate where you want a keyword to be present – in a bio, name, username, phone, or email.
This search is highly targeted. You can find accounts in specific locations by typing a city in the keyword section.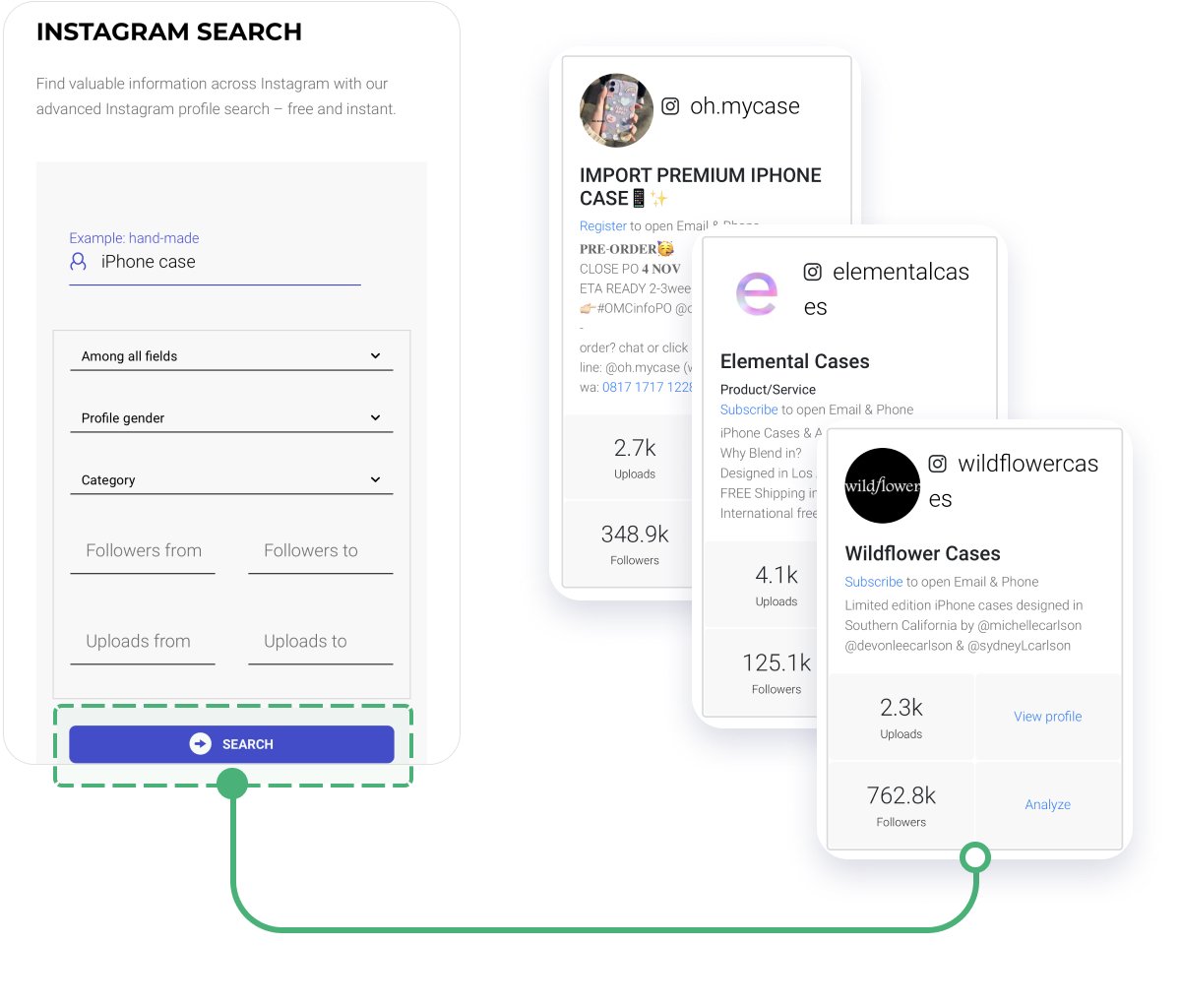 Search by category
You can leave the search field for keywords blank and just choose a category – now there are dozens of them:
#1 Type the obvious and most relevant keyword for your business in the search line of the Advanced Inflact Search.
#2 Choose the category of profiles that you'd like to get from the results.
Pro tip: Try searching the same keyword with a few different categories to find more profiles.
#3 Choose the range for the number of followers.
#4 Choose an Instagram profile gender.
#5 Tap search and see what you've got.
#6 Open Analyze pages in new windows for those accounts you consider attractive.
#3 Find all contacts
Register on the free service, and you'll get all the information about the accounts you're searching for in one place, including emails and even phone numbers.
Isn't it a brilliant way to get a phone number even it is not shown on an Instagram account?
For every account found with the Instagram Search, you can use the Inflact Profile Analyzer to get insightful data about any public account.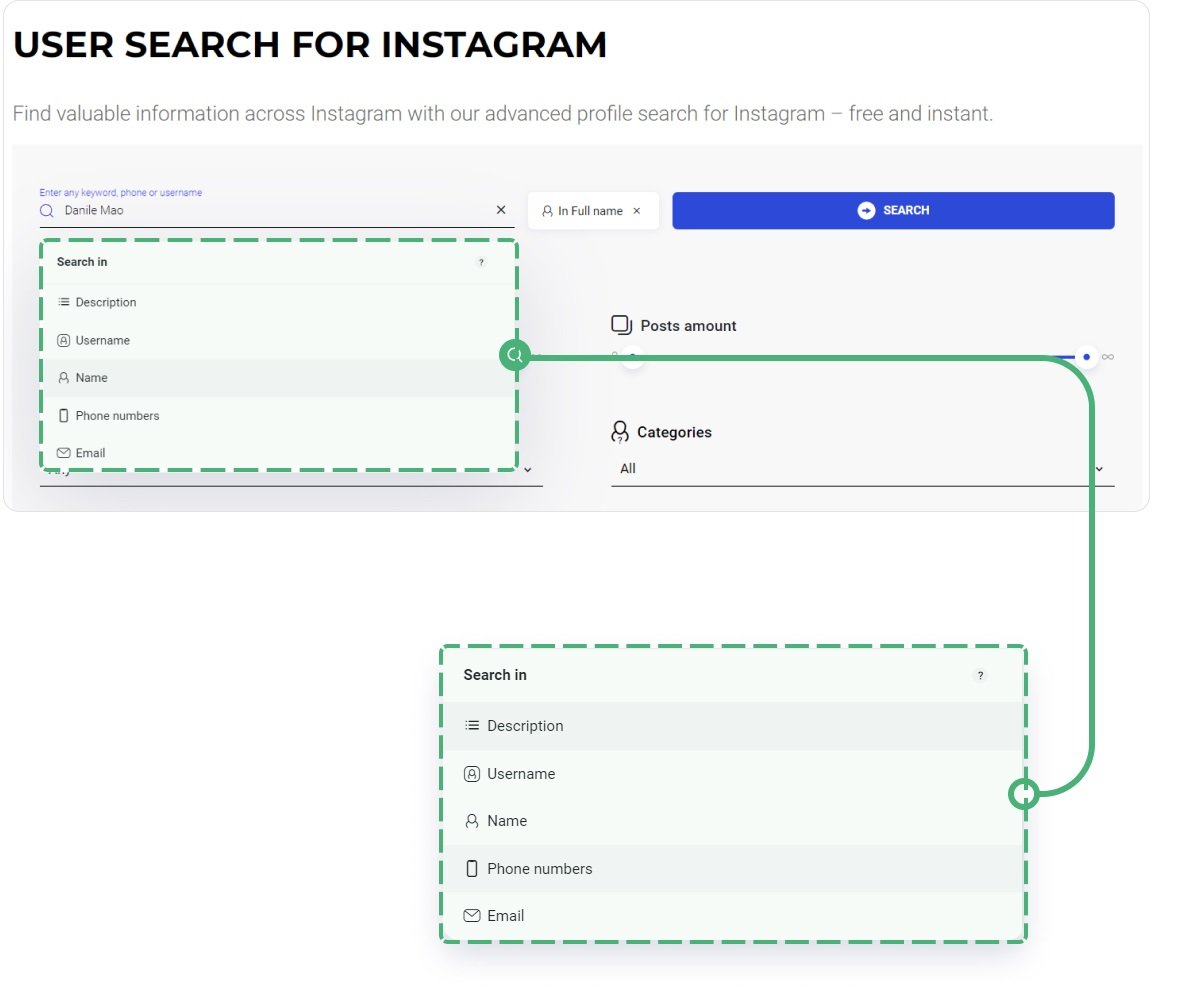 #4 Find most liked and most commented posts in any account
This is a vital thing if you want to analyze your competitors, their products, and their audience, so if you aim to do all these things, it is best to use the Profile Analyzer tool by Inflact.
This tool is free for now, and you can use it anytime you like. It doesn't involve any download, logging in, or software installation.
You can just type any profile name in the search bar and tap the search button to get the complete statistics and all properties of any account on Instagram in a few seconds.
What are the main goals of using the Instagram Profile Analyzer for analyzing your competitors and industry leaders?
#5 Search by the photo on Instagram
Instagram strictly protects users' privacy. All images and their digital prints are securely encrypted on Facebook servers. Insta does not allow you to find the author who uploaded the original image. Well, okay.
You can try it outside the app – through Google and its Photo Search service.
Reverse image search is a handy technology for finding the source of a photo. If you upload an image to the service, similar photos will be shown with a link to the place of publication.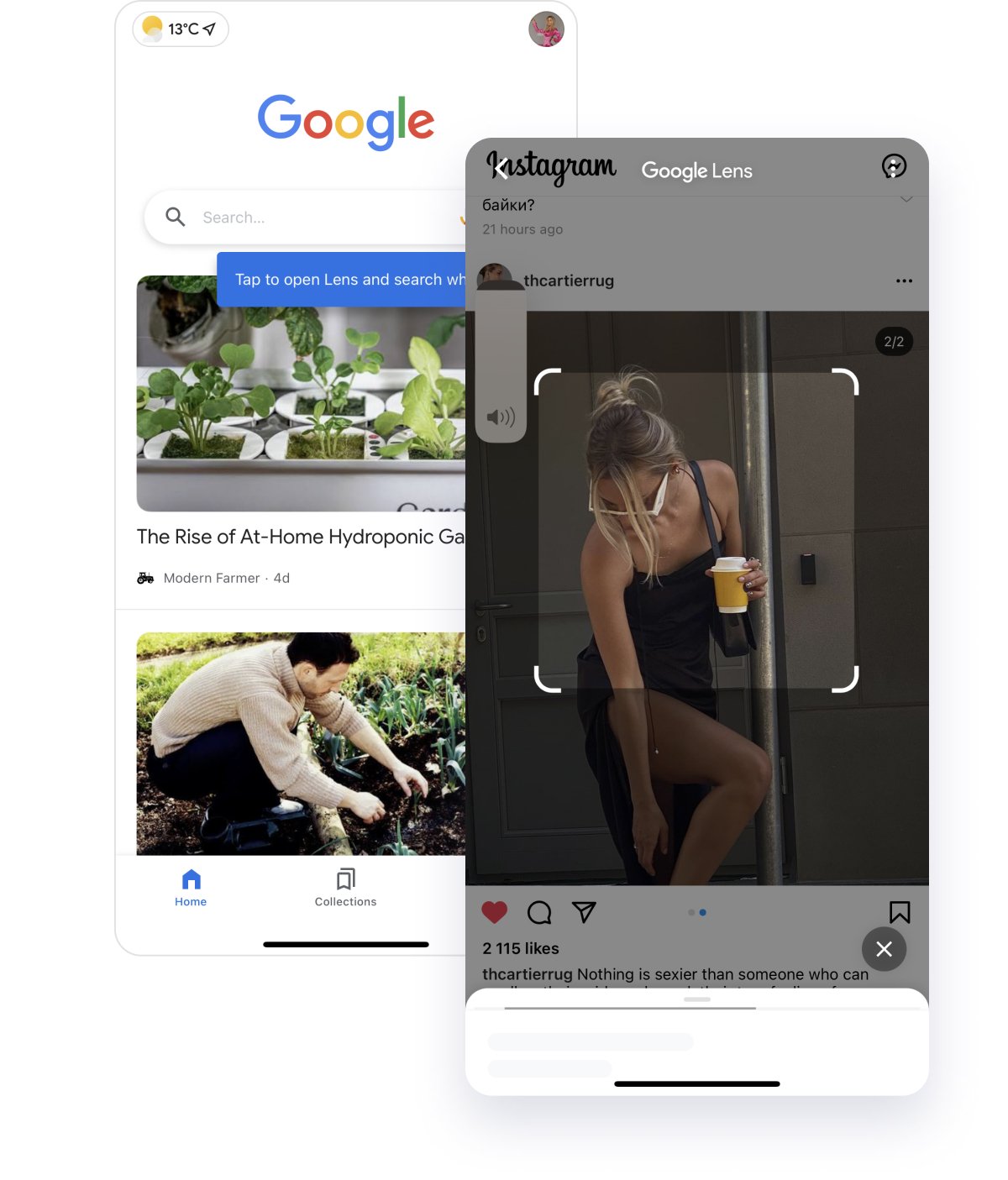 If the URL points to Instagram, you can find the user's profile. It's a pretty hopeless idea, though. It is more likely you will find a person in other social networks, where they may leave a link to their Instagram.
Just a few steps:
Go to an image search service, such as Google.
You will see a camera icon in the search bar. Click on it.
Upload or drag the desired photo from your device to the search bar.
Study the search results.
I hope this will help you to become an Instagram searcher!