The hype around the creator economy is growing — almost every platform has several options for monetization. Instagram and Facebook promised to allocate $1 billion to nine programs to promote social media monetization by 2022.

This means that even if you don't have hundreds of thousands of followers right now, you have a huge potential to develop this base by the time all nine functions are fully implemented in the work of the social platform.
We advise you to familiarize yourself with each function in detail in order to understand what potential benefits it can bring for your business or for your expertise.
Later in this article, you will find the simplest and most effective methods for recruiting a target audience on Instagram. Some of them are free. The sooner you start using these methods and attracting followers to your expert content, the more likely it is that by the time full-fledged monetization on Instagram is launched, you will have a community of users who will loyally want your content and be willing to pay you for the knowledge and insights that you provide.
9 features that can help you earn money on Instagram
Here are all the features that the platform is working on or testing.
#1 COMMISSION
A tool that will allow authors to receive commissions for products that they tag in their publications. The rates will vary, as brands set their own rates. Now they range from 8% to 20%. For example, one influencer with over 82K subscribers earned about $58 on one post in the feed tagging Abercrombie & Fitch jeans.
Function status: testing
#2 REELS PLACEMENT BONUSES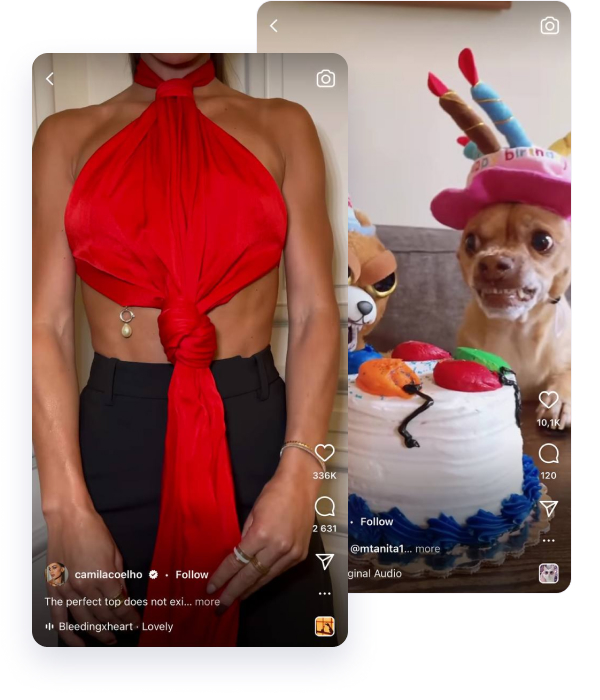 Instagram will pay creators when they achieve certain results (in this case, views). How much money the creator earns will be determined based on the performance of Reels. In the summer, some creators were able to earn up to $500 for posting Reels and reaching 200,000 views. Currently, the program pays up to $800 if the creator gets 1.77 million views.
Status: testing
#3 VIRTUAL BADGES
Fans can tip creators during a live broadcast on Instagram. The option is currently available in 11 countries. Ronn Brown, an influencer and entrepreneur with 250K followers, said that in October 2020 she earned more than $1,000 with badges.
Status: testing
#4 PERCENTAGE OF ADVERTISING IN VIDEOS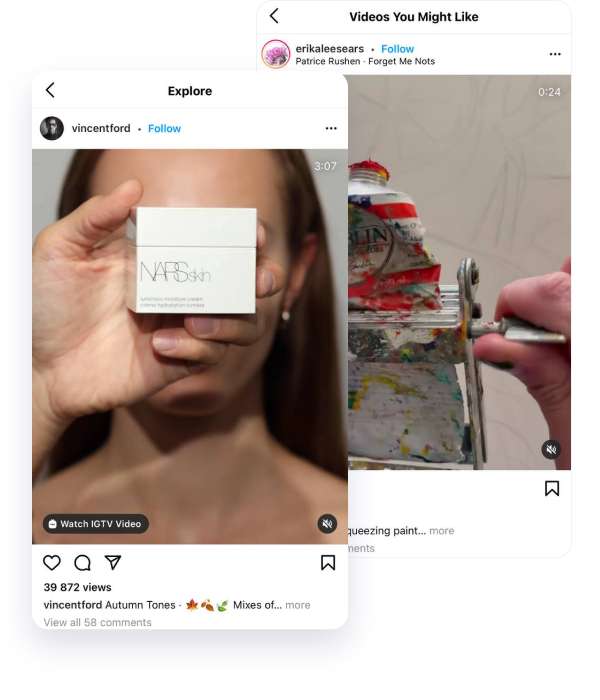 The Instagram in-stream ads program is similar to the YouTube affiliate program, which pays creators a percentage of advertising revenue. Instagram Chief Operating Officer Justin Osofsky said last year that creators would receive a commission of 55%.
Status: testing
#5 INSTAGRAM SHOP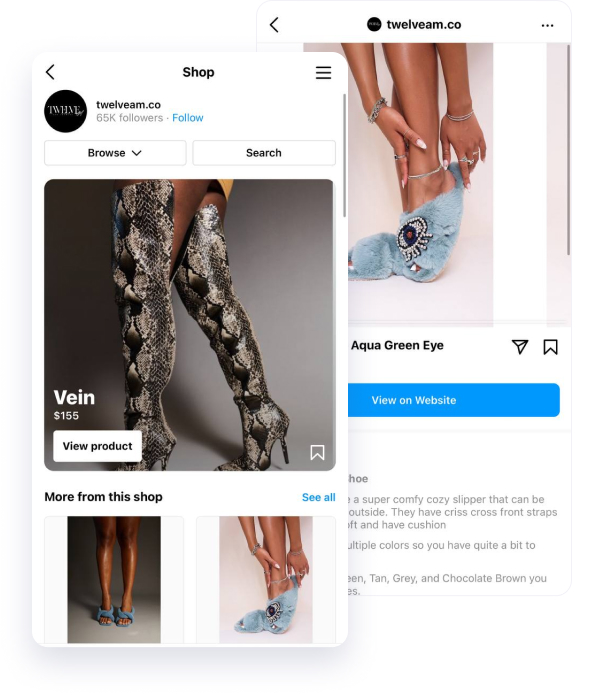 Last summer, Instagram expanded some of the shopping features for creator accounts, allowing bloggers to create their own storefronts on the platform. The social network will also simplify the connection between the business account and the main profile.
Status: function is available.
#6 FINANCING OF VIDEO PROJECTS
This will work as bloggers' "houses" where the platform finances the production of content. There is already a Sway Life show with the support of the company, the social network also plans to support the authors of short formats.
Status: in development
#7 MARKETPLACE
Instagram wants to play a role in the deals between brands and bloggers by creating its own "marketplace" that will help them find each other. It is not yet known whether the social network will charge any percentage.
Status: in development
#8 SUBSCRIPTION TO EXCLUSIVE CONTENT
Such content may include private stories, which the audience will be able to pay the authors to access.
Status: in development.
# 9 NFTS
The platform is currently exploring the possibility of creating a market for NFTs. Meanwhile, mobile developer Alex Paluzzi has studied the Instagram code and revealed the development of a feature that seems to allow authors to sell and place bets on NFTs.
How can you gain interested Instagram followers?
As is clear from all nine functions, each of them implies the production of high-quality content that will involve the audience. You can earn great money on any social platform if your audience really cares about what you are talking about, and people will gladly want to thank you and even subscribe to the content for a fee if it is really useful. Therefore, if you are an expert in any field, your first task is to gather an interested audience.
It's actually not that difficult, but here are some of the easiest ways to get exactly the target audience you seek on Instagram.
#1 Mass following and mass liking (should be targeted)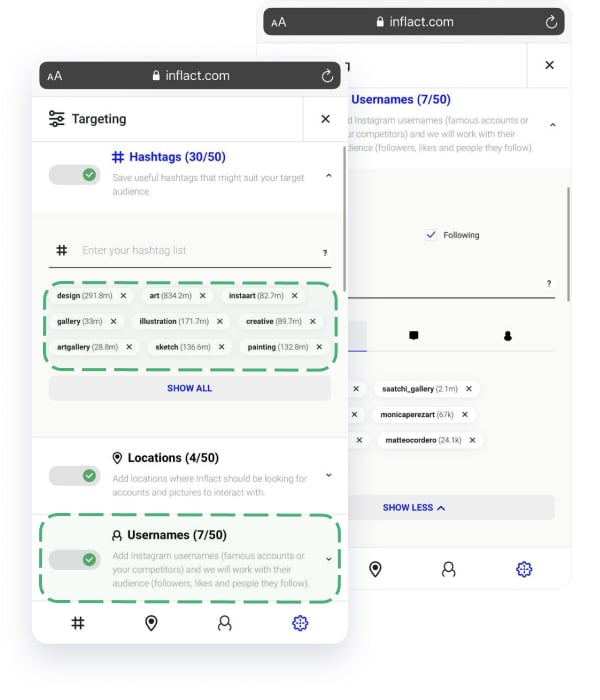 These are the old proven methods, but they still work now with the caveat that you will not subscribe to random users, only those who will likely be interested in your content or product.
Most often, these can be followers of your competitors, and people who subscribe to certain hashtags and feature accounts – niche groups on Instagram. Often the account manager (especially if the account is new) has to go to each profile manually and view the active audience, for example people who often leave comments, to attract them to the account. They start following and putting likes.
Now there are modern tools that allow you to automate this process so that specially trained algorithms will perform these actions for you: the Instagram bot that behaves like a person, that is a real manager of an Instagram account. It engages with specific accounts by indicated nicknames, hashtags, or demographic characteristics. Inflact Promo Module will subscribe to the accounts of your potential audience, put likes, or watch their stories. This way, the audience will be interested in your content and will easily notice your account. When you use such automation tools with a VPN, your promotions become secure and your account will not fall under an Instagram ban.
Buy ads in large themed accounts
Now there are many thematic public groups or feature accounts on Instagram that are dedicated to various popular topics on this social network, for example, fashion, pets, house designs, models, healthy lifestyle, and so on. Therefore, if you want to monetize your content, find such accounts that are large in your niche and connect with some for cooperation.
This method can be more effective than buying paid Facebook ads because people who subscribe to these themed accounts already trust them and trust what they post. Therefore, you will notice the organic traffic of the target audience, who are likely to be more interested in you than the people who saw your ads in their feed.
From hashtags to sales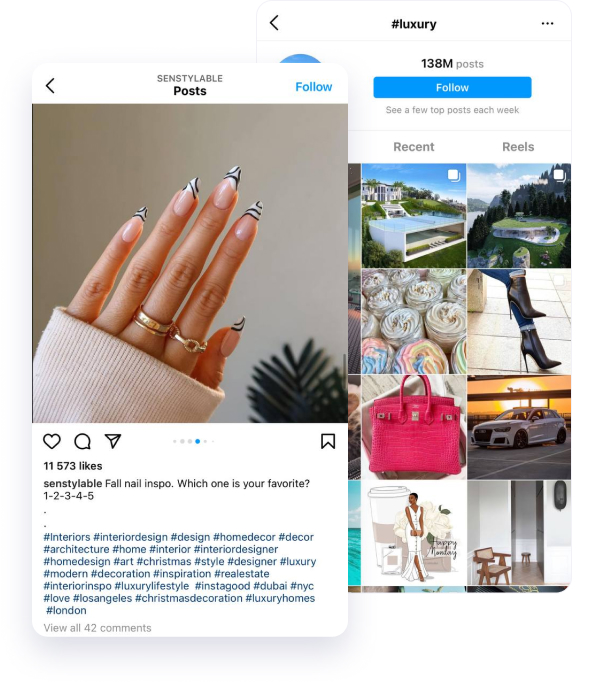 Tags are free and the only way to search and sort content on a social network so far. And often when people enter a target word in the search bar and select a hashtag, they can find your account in the gallery. They might be looking for a specialist or blogger in a certain niche.
For example, if I want to find a fitness instructor, I enter this inquiry and choose a specific section in the search bar, select tags, and a gallery of top posts for this tag will open. After exploring, a person will probably subscribe to your content and try your services/ products.
Explore more ways in the article Selling on Instagram in 2021: a practical solution to find clients from 0 to thousands (free and paid tested methods).