Let's hack Instagram and collect 3 times more impressions using one simple strategy. Find it inside!

It's OK if you have already been using hashtags in your Instagram posts, but no magic happened. Half of Instagrammers experience the same. It's all because they do not quite understand how hashtags work.
I have already explained that to you in my article about
Trending Hashtags on Instagram Right Now
. Refresh your memory!
In this article,
I explain why you usually fail to increase your posts impressions
and
share the working strategy to make your posts THRICE more visible and liked
.
Imagine the tool that picks up the top Instagram hashtags for you
It's real!
Find hashtags by photo, URL or keyword(s);
Get analytics to find out whether you can make a hit with them;
Do it fast.
Try 3 inquiries for FREE


The main reasons why you fail using hashtags?
I've counted 5 major fail points in your hashtag use strategy.
1. You use not relevant hashtags

Sometimes I see that Instagrammers simply use random hashtags that have no bearings to the information they publish. Like in the following example: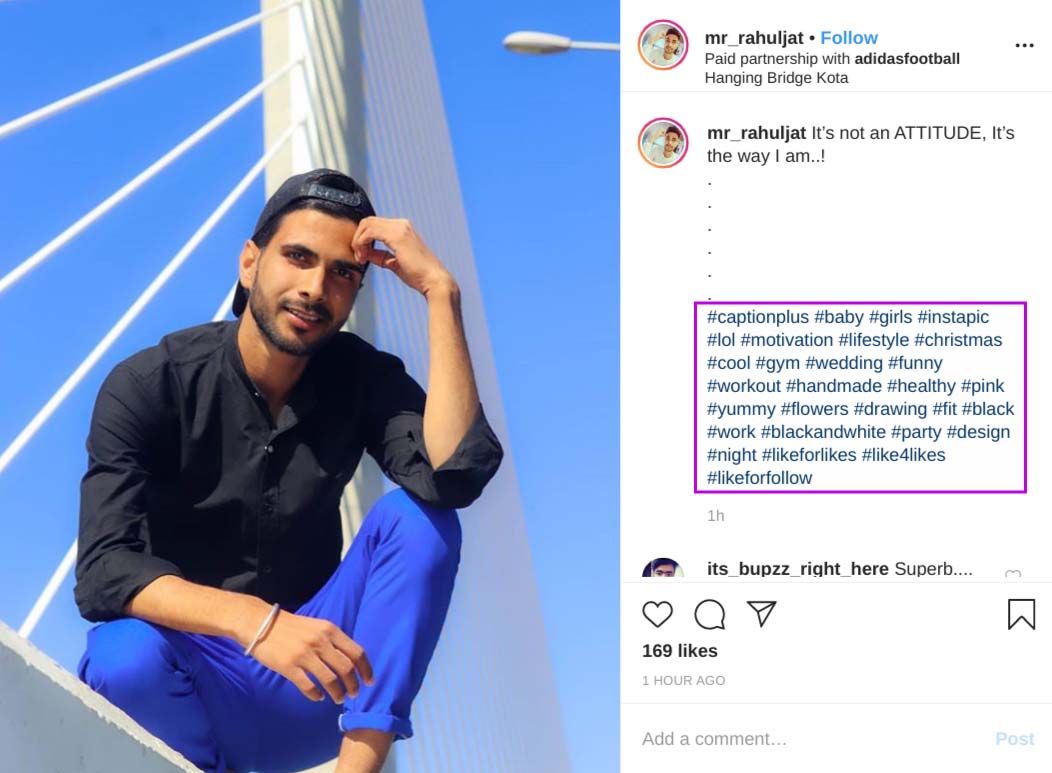 First, random hashtags will bring you random viewers, not those users who are interested in the content you provide. Second, using hashtags like #likeforlike and #followforfollow is not worthy of a self-respecting person. Plus, it doesn't work — even if people come to you, they won't stay with you longer than for a couple of days.
2. You use only popular, trending hashtags
Popular and trending hashtags differ on the number of times they were used — millions of times. Each new post with them becomes 'another one' and stays visible for a short period of time. What do I mean by 'visible'? No, your post won't disappear from the search results. It just will come down faster in the search-by-hashtag results. As we know, people usually do not scroll down too much to find a certain content — first 9-10 posts are vital. Thus, you get a couple of seconds of fame time.
3. You use banned hashtags
You may not even know about it, but using particular hashtags on Instagram can lead to shadowban. Read more about
shadowban on Instagram: Explanation and 3 ways to bypass.
4. You use a small number of hashtags
You can use up to 30 hashtags. Each of them brings its own audience to you. So why are you still putting just a couple of them?
You have a free promotion tool, give it a full play!5. You do not update hashtags
That's the most vital point — the reason why I decided to write this article. All hands on deck — read on!
How to use hashtags and what do I mean by 'update hashtags'?
The strategy is simple:
"You post a photo/video/carousel with one hashtags set (high-frequency tags), in 10 minutes you change it to the set of less frequently used hashtags, and in 4 hours you change it to the set of rare hashtag.s"
I will explain:
High-frequency
(popular) hashtags are good, but they stay 'reachable' not for long — 10 min maximum. Thus, in
10 minutes
, you replace them with the
less popular hashtags
with which your post stays at the top a bit longer — up to
4 hours
. Thus, after you have collected all the impressions possible from the first two sets, complete the last step — update hashtags for the last time, for
rare hashtags
. The post with these hashtags will remain in the top Recent posts for a long period of time.
The scheme for you:
0 - 10 min — popular hashtags;
10min - 4 hours — less popular hashtags;
from 4 hours — rare hashtags.
Seems promising?


Why do you need to replace Instagram hashtags?

You must have realized it by yourself, but I want to spell it out anyway:
You increase the number of hashtags from 30 max. to 90;
You attract 3 times wider audience;
You get 3 times more likes, comments, and followers;
The average engagement of your audience grows by 300% as you used the right hashtag strategy.
I'm sure that's clear — your post will be spotted by 3X more hashtags search results.


How to streamline and automate the process?
If everything above has been understood, time to move to the question of
how to do it
. There are two options for you:
Through Instagram
Open your post;
Tap three dots (menu);
Choose Edit;
Change your hashtags for another;
Time it;
Repeat.
With Inflact Scheduled Posting Inflact is the first to introduce this cool feature — automatic caption update.
1. Open
Posting
tab in your Cabinet;
2. Click
Add Content
;
3. Upload picture, type the caption, add the first set of hashtags (popular);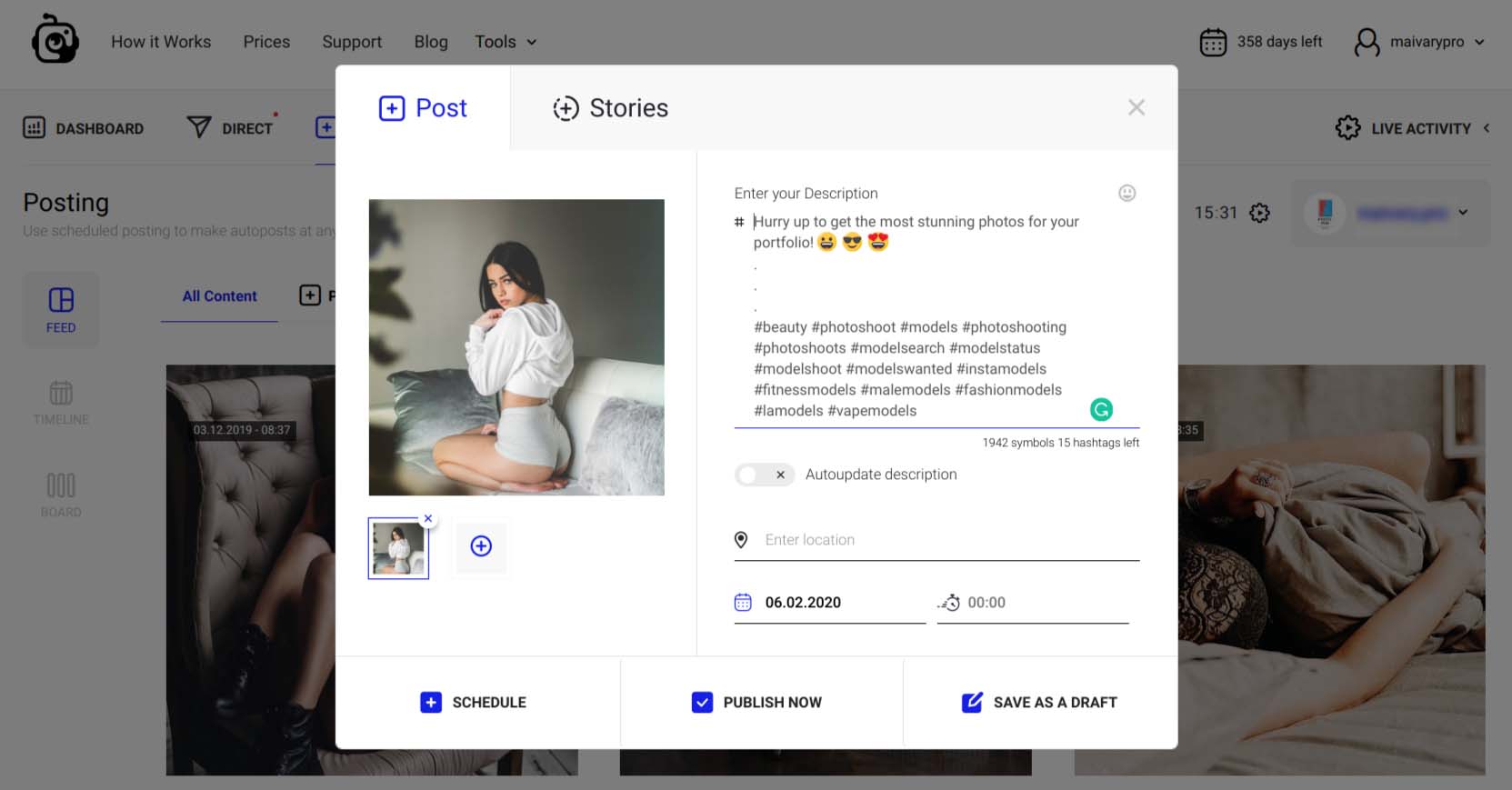 4. Click Autoupdate description;
5. Write the second caption variant at 10 min button;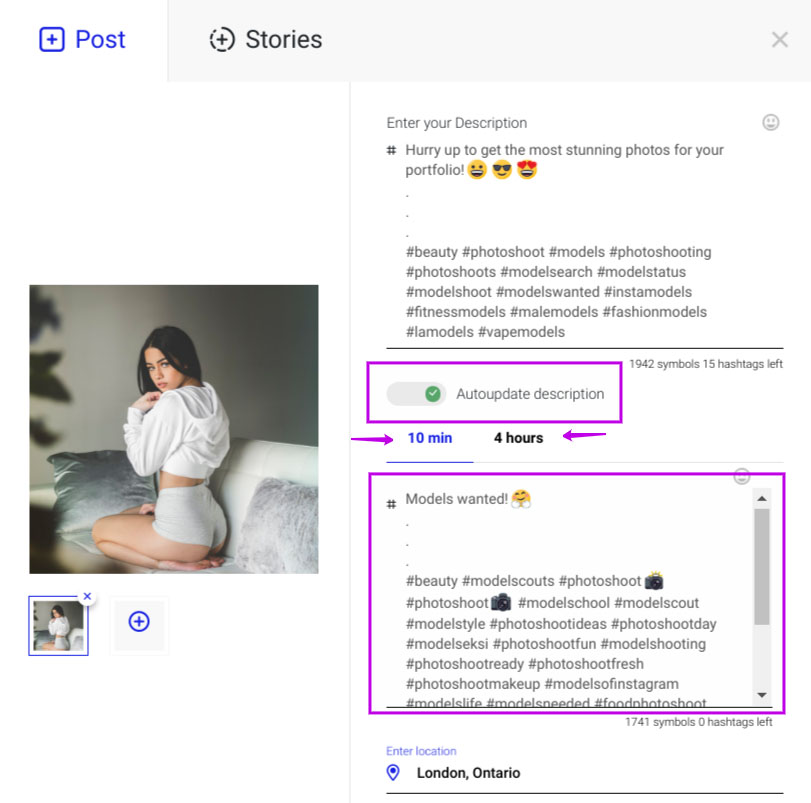 6. Switch to 4 hours and write the last variant with rare hashtags;
7. Schedule post or publish immediately.
Your caption will be updated automatically. No more action required — you just observe how your post collects its likes and comments. But there remains a question:
Where to find 90 best hashtags grouped by frequency of use?
Hint: Enter 2-5 Keywords, upload a photo, or paste a URL and get 3 Lists of hashtags: Frequent, Of average use and Rare. Copy 30 from each column in stages.
I hope I managed to answer how to use hashtags on Instagram! If you have got any questions, hit me up in comments!