Which goodies provide IG:DM and Inflact services while using Instagram message on PC?

Are you interested in using Instagram messages on computer and ask how to DM on Instagram on PC? Then surely, you are looking for various services that can help you implement your idea.

In 2022, there are two services in the search top - IGDM and Inflact. Which one is the best and you should choose it?

We've decided to compare them and prepared the review under their functional and technical capabilities. Stay with me, baby!
It will be hot!


Handle Direct Messages on PC!
Communicate with followers and clients easy and fast!

Targeting options help you to build a working base!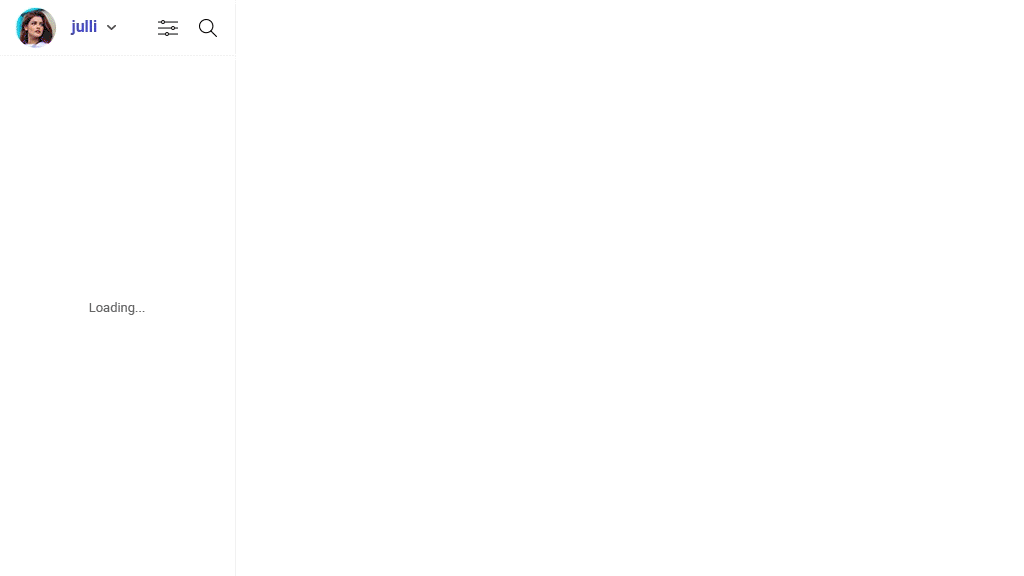 Inflact is not only a strong DM tool, but a full-fledged IG Promo service that provides users with a vast scope of functional possibilities. There are 2 working services as Scheduled posting and Direct messaging and 4 additional tools as Instagram downloader, Profile analyzer, Hashtag generator and Hashtag trends.

It's a web-service, so you can use it on Windows, MAC or Linux or just browse it from your phone.

So, Inflact has a user-friendly interface. The simple registration process in the service doesn't challenge somebody! The user can enter the subscription to any available module. On average, it costs from $10 to $20 per month and depends on the chosen module. After that, everyone can start to use the functions and to connect to a VPN as an Instagram proxy, Which will give your a dedicated IP address when you are using the Inflact DM tool, So never be detected by Instagram for IP address change frequently..

As for DM online, the service continually works on upgrading its functional possibilities. First of all, it has a convenient Instagram chat on PC with lots of goodies for fast and efficient chatting with followers and clients.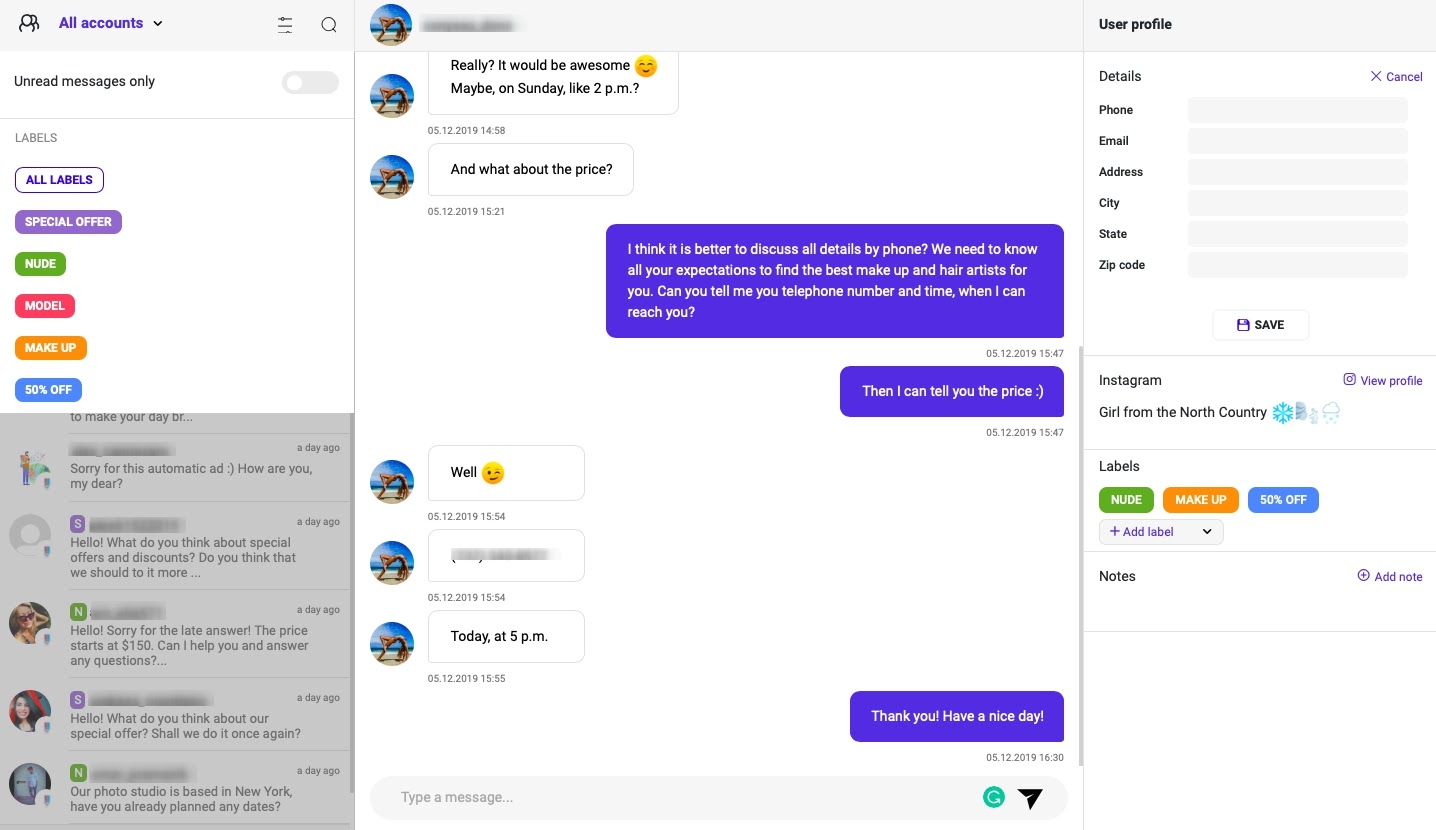 Here, users can send and receive messages, add to them stickers, emoticons and pictures. Also, he can mark the chats with the appropriate labels and tags, add the details of conversations and collect the personal info of each client.

There is an AI-optimization search function using which you can find any person from the existed chat or to start the new one.

For targeting mailouts, the user can organize bulk-messaging. There are two available options: welcome messages to new followers and news messages to all followers. Also, you can create templates and drafts of mailouts.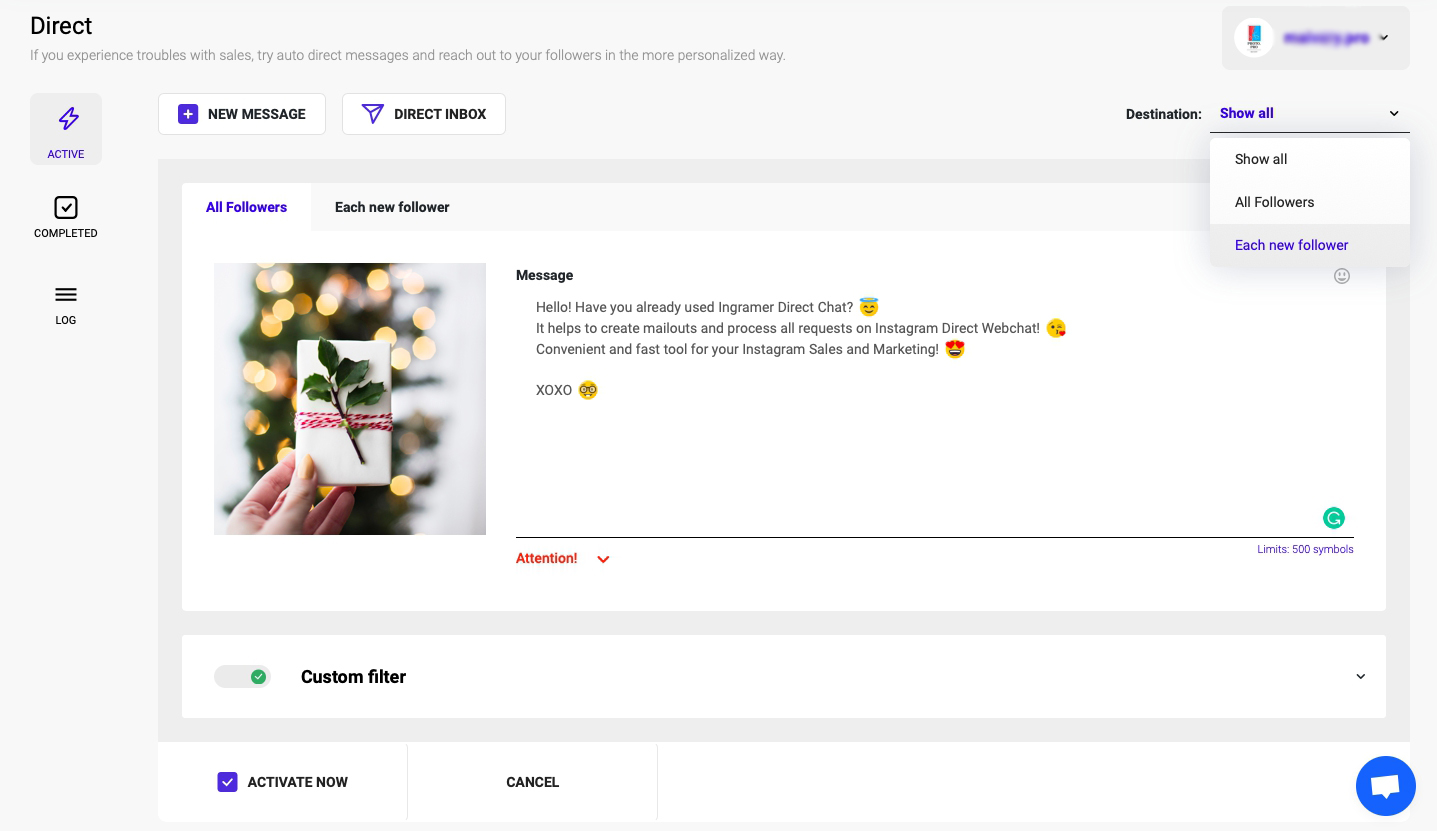 As the main drawback of the service is the absence of auto-replies. However, the developers have announced this feature soon.

Inflact is WORKING solution, that has STABLE performance.

You can find a lot of good reviews about this service on the Internet, unlike its direct competitor.



IG:DM Review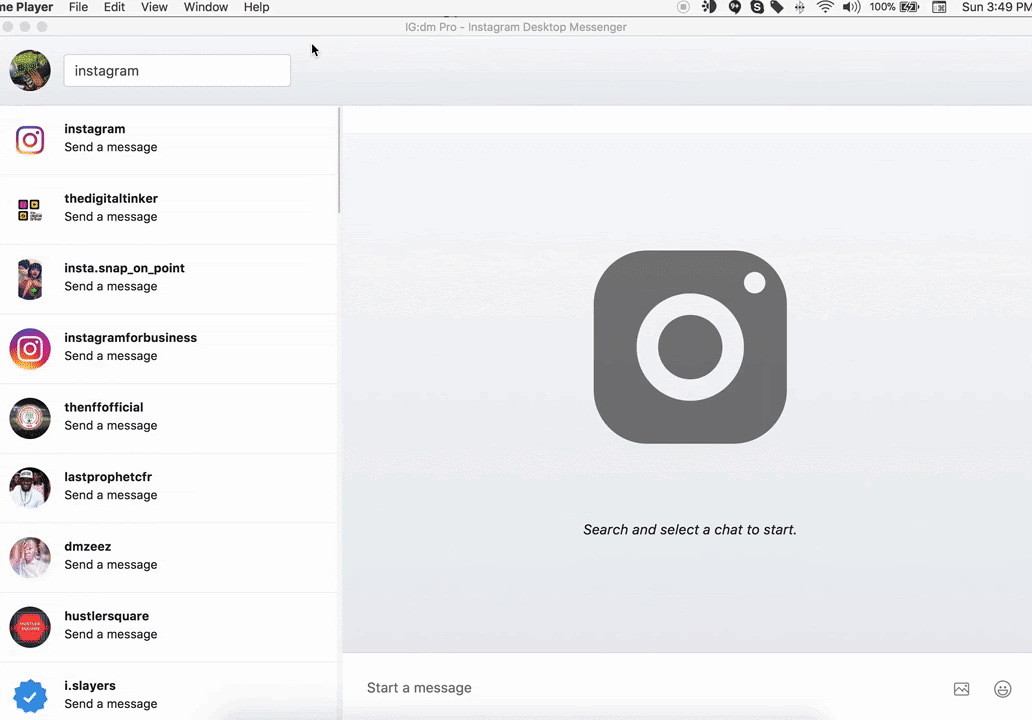 IG:DM service has several variations of the name: IG:DM, IGDM, IG:dm, Ig:dm. However, all these names represent the same service. IG:DM is a tool the main purpose of which is to provide users with access to direct messenger from any operating system, whether it is Windows, MAC or Linux.

Desktop IGDM allows performing actions in the usual direct messenger. Using it, clients can send and receive messages, add images and emoticons to them, create chats and search for the desired user thanks to the search function. Also, it provides the ability to quote different messages for easy structuring.

The main advantage of the service is
a free app
. For those who want to support the development, it is possible to
send donations
. You can use PayPal for this.
The service is a fairly stable application, but from time to time, you can find
negative reviews
on the Internet about errors in the service. First of all, this is the
speed of loading messages
. Users note the
slow operation
of the service during a period of high workload.
The
search function does not identify
all users with whom you can start a conversation. That is, if you have not added a user before, the service doesn't find him when searching.
According to the advanced features, there is an alternative paid version of IG:DM - IG:DM Pro.
It has broad functional possibilities like:
Proxy Support;
Instagram Chat online;
Multiple accounts;
Quick replies;
Dark theme;
Delete conversations;
All these features are ready for
free 14 days of a trial period
of installation. After that, you need to decide whether to enter a subscription to the module or not. By the way, it costs
10 EUR
.
Above all, the service may be unsafe as it has a free version. So, your account can be blocked and you lose it forever.
Conclusion: The winner!
Let's sum up the info and conclude the best Instagram DM online in 2022!
For visibility of the analyzed parameters, we've made the table.


Inflact


IG:DM


Performance


✔️Under the accomplished actions, the average performance per day can be 467 actions.


❌The usual actions with Instagram DM online are carried out with the Instagram limits. It is about 278 actions per day.


Functionalities


✔️Lots of settings and filters for effective work like DM chat, bulk-messaging, templates, stickers, AI-optimization search, etc.


✔️Free version has only basic features like sending and receive the messages, adding pictures and emoticons, etc.

Paid version has broad functionality.


Interface


✔️Simple and user-friendly interface with the traditional motifs of Instagram app.

It is available on Windows, MAC and Linux.


✔️Selection of white and dark interface design in pro version.

It is available on Windows, MAC and Linux.


Modules


✔️2 services and 4 tools for full-fledged work.


❌Only Instagram DM online


Safety


✔️The service doesn't use the personal info of the client. AI-algorithms guarantee protected and safe work.


❌There is a free version that makes the service unsafety for use.


Price


✔️The price starts from $19 per 2 weeks.

There are different modules.


✔️There are free and paid versions. IG:DM costs 10 EUR per month.


Support


✔️Round-the-clock support service for any issue.


❌There is no support service.


Reviews


✔️Positive real feedback and reviews about the work.


❌Bad reviews about the non-stable work of the service.


Statistics


✔️On the dashboard, each user can see the statistics of each Instagram action.


✔️Paid version has the statistics feature.


Who is running the show? I leave it up to you to decide! Take notice of the above measures and choose the best Instagram DM online for you!