Instagram posts with at least one hashtag receive 70% more likes and 392% more comments than posts without hashtags.

As organic reach declines and paid impressions grow thanks to changes in algorithms that force brands to pay for ads, Instagram hashtags in 2023 continue to represent one of the best ways to organically manage your social marketing campaigns by using your Instagram posts to increase reach on the platform.
Since you're probably already familiar with the basics of Instagram hashtags, use this insider's guide to learn intermediate to advanced Instagram hashtag strategies, including professional tips, to connect with your target audience.
Let's first understand why Instagram hashtags work
Instagram's hashtags are a completely different game than any other platform. On Instagram, it literally makes you recognizable, as there are no other symbols to use to make the search identify what you are posting about. Instagram's CEO promised they will create a semantic Instagram search — but it still doesn't seem to be working. And the only searchable thing in your posts is still — a hashtag.
Not happy with your Instagram game? If so, are you really using hashtags to the fullest? Most people are not, and they don't even know it!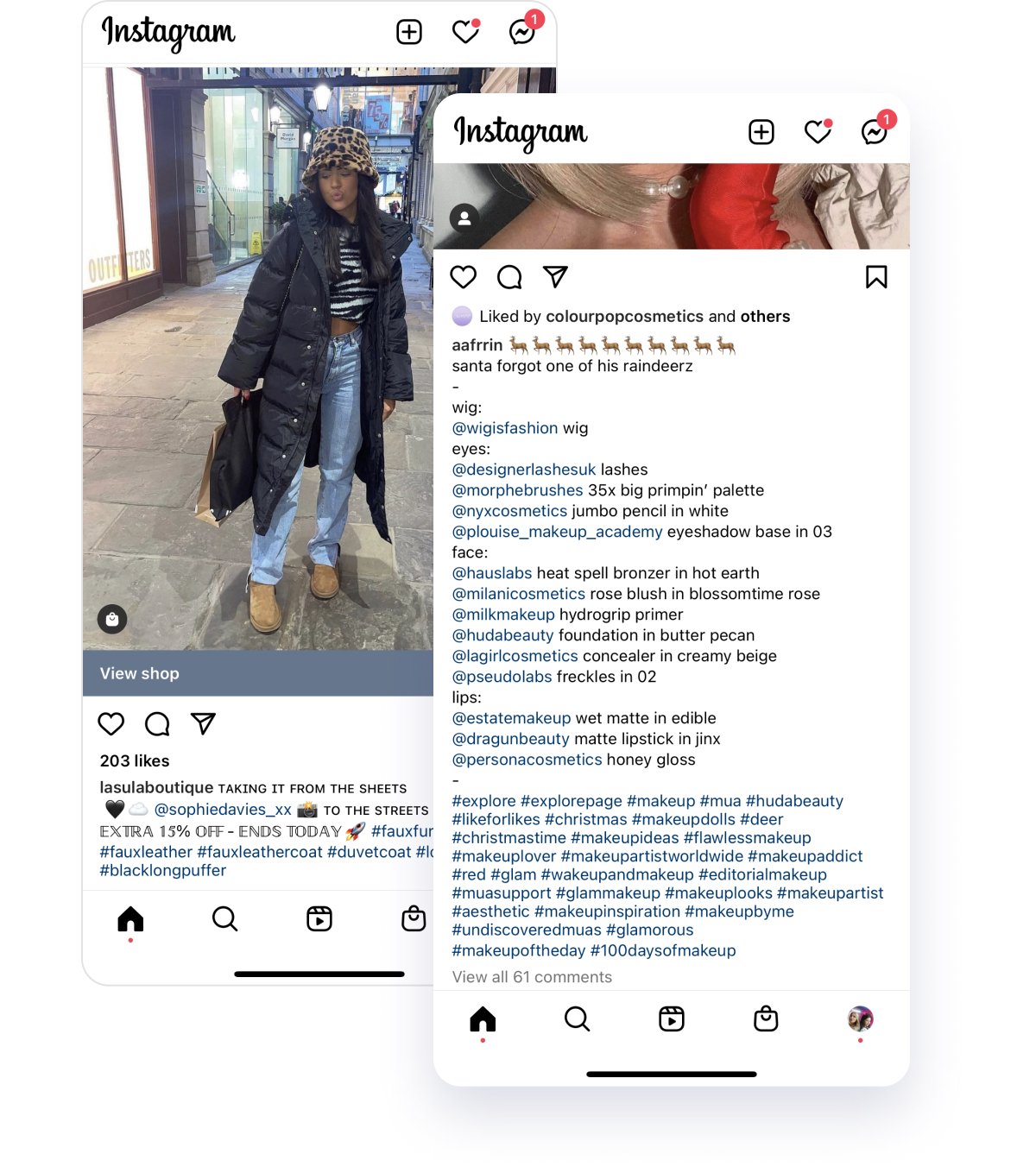 Some of us think that Instagram only works for influencers, bloggers, fashion designers, or things that "look pretty." But the truth is that when the algorithms of all other platforms are constantly transforming, and you don't know how the pendulum will swing, more people are showing up on Instagram due to many factors, but above all, it's attractive visual nature. Hashtags are even more useful for Instagram shops, even than bloggers or featured accounts. No matter if these shops sell something not very "instagrammable".
Hashtags have been around since 2007, when Chris Messina tweeted the idea. Yes, someone created a hashtag! And if you ask me, hashtags are not going anywhere or diminishing their functionality anytime soon. If you can pick specific hashtags for your ideal clients, you can use Instagram to grow your business and close some sales. Let's see how to do it! And here are the 5 main rules of hashtag strategy for 2022 on Instagram:
Rule 1. Know your social media niche
What do you need to know before embarking on a hashtag strategy: What's your niche? Who is your ideal client? If you don't know, your efforts are in vain here. Remember, hashtags make your content recognizable and relevant! Ask yourself these questions:
What is my ideal client looking for?
What hashtags and accounts do I use on Instagram?
Do the hashtags I've chosen have anything to do with the photo I'm posting?
Will my ideal client be attracted by what I am currently posting?
For example, if you have Inflact Instsgram tool as a product, but your hashtags are #selfloveforever and #dogsoninstagram, are you really talking about what your ideal customers see on Instagram? Your customers are probably looking for information on trends on social media! So use the professional hashtag generator to find 10x more relevant hashtags for your niche.
Rule 2. Know your Instagram audience.
Study your target audience! Rather than posting random generic hashtags at the end of your Instagram posts, take a more targeted approach to grow your followers. You can do this by figuring out which hashtags your audience is currently using and embedding them in your posts and Reels. Be sure to only use hashtags that have relevance and contain keywords that users who are interested in your type of business are actually looking for. Analyze what Instagram Reels Hashtags your most successful rivals use, and what keywords would your possible buyers look for. Enter them one by one in the Inflact Instagram hashtag generator and find more promotional keywords.
Think in terms of specifics, because generally speaking, the narrower the scope of any given hashtag, the more likely it is that users will be engaged in topics posted with that hashtag.
Rule 3. Use relevant hashtags on Instagram
Let's deal with this, okay? Hashtags can be very effective on Instagram. Personally, we got thousands of likes from potential clients per post, just knowing how Instagram and hashtags actually work and doing a little research on the ideal client.
See how people found the post: From a single post, there are over 3,000 unique accounts in hashtags. This is why the hashtag strategy on Instagram is so superior to any other Instagram strategy. It is directed at deliberate and continuous growth.
In the wake of the shadow ban myth, many new myths were born, which are not supported by statistics, only observations. But what is certain is that now you cannot just copy the same hashtags for all posts, as before. It has become important to prescribe relevant hashtags for your posts manually, interspersed, without replicating previous posts.
And more importantly, add relevant hashtags to your post.
Rule 4. Post with hashtags every day without fail!
Consistency is a must in a hashtag strategy. Try for one month and see the results of everyday relevant hashtag usage.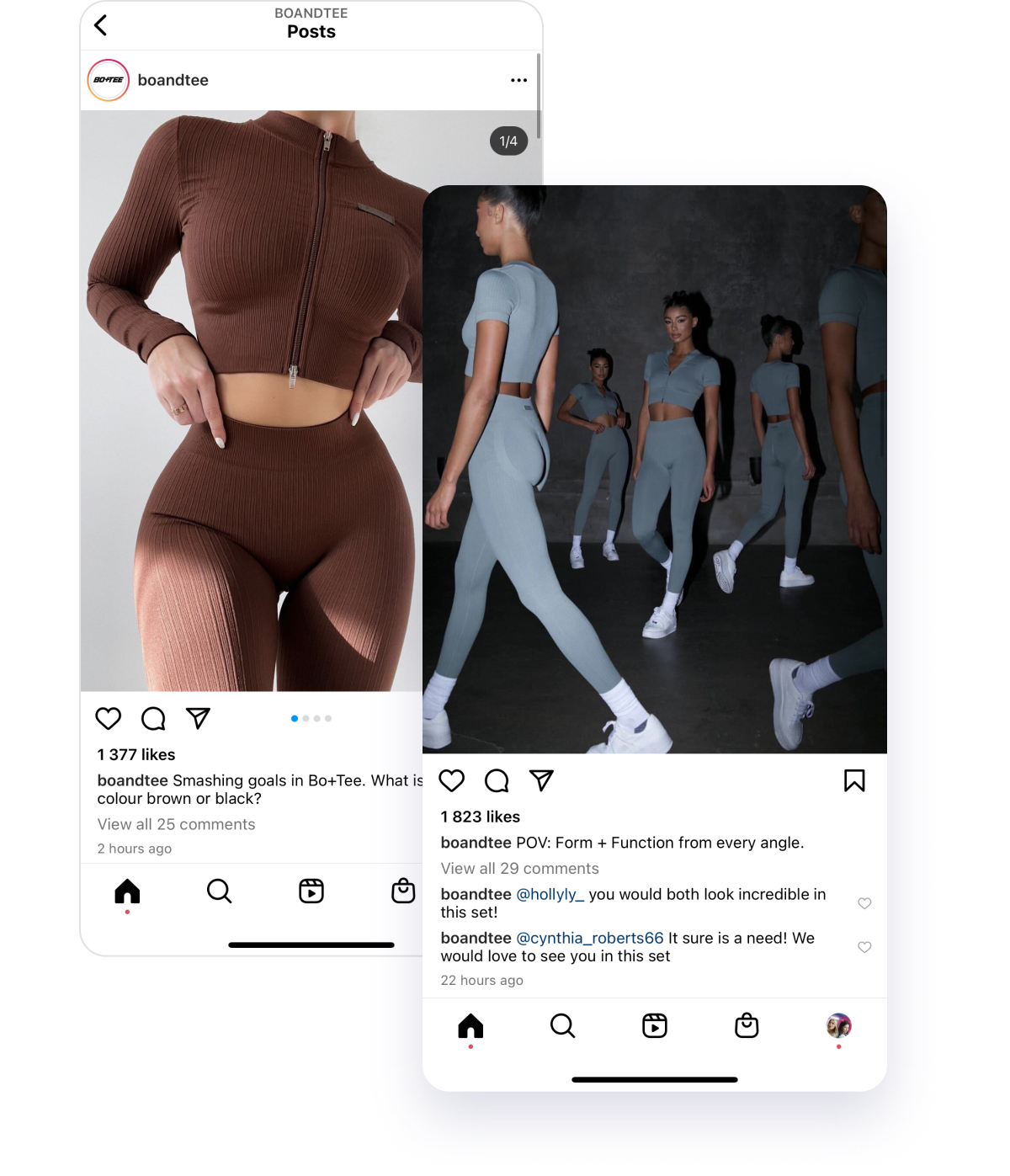 How not become a slave to Instagram posting.
In order to publish a post at 8 in the morning, you do not need to get up at 8 in the morning. For this, there are services for deferred posting in social networks.
For example, the Inflact scheduled posting service. This is more than enough to maintain one Instagram account.
Rule 5. Not all Instagram hashtags are the same – choose wisely
It is true that not all hashtags are created the same way. Instagram users often think it's better to use hashtags that match their everyday language because they'll attract ideal customers by being themselves. But the truth is, there is some logic (and numbers) for carefully choosing hashtags for your strategy.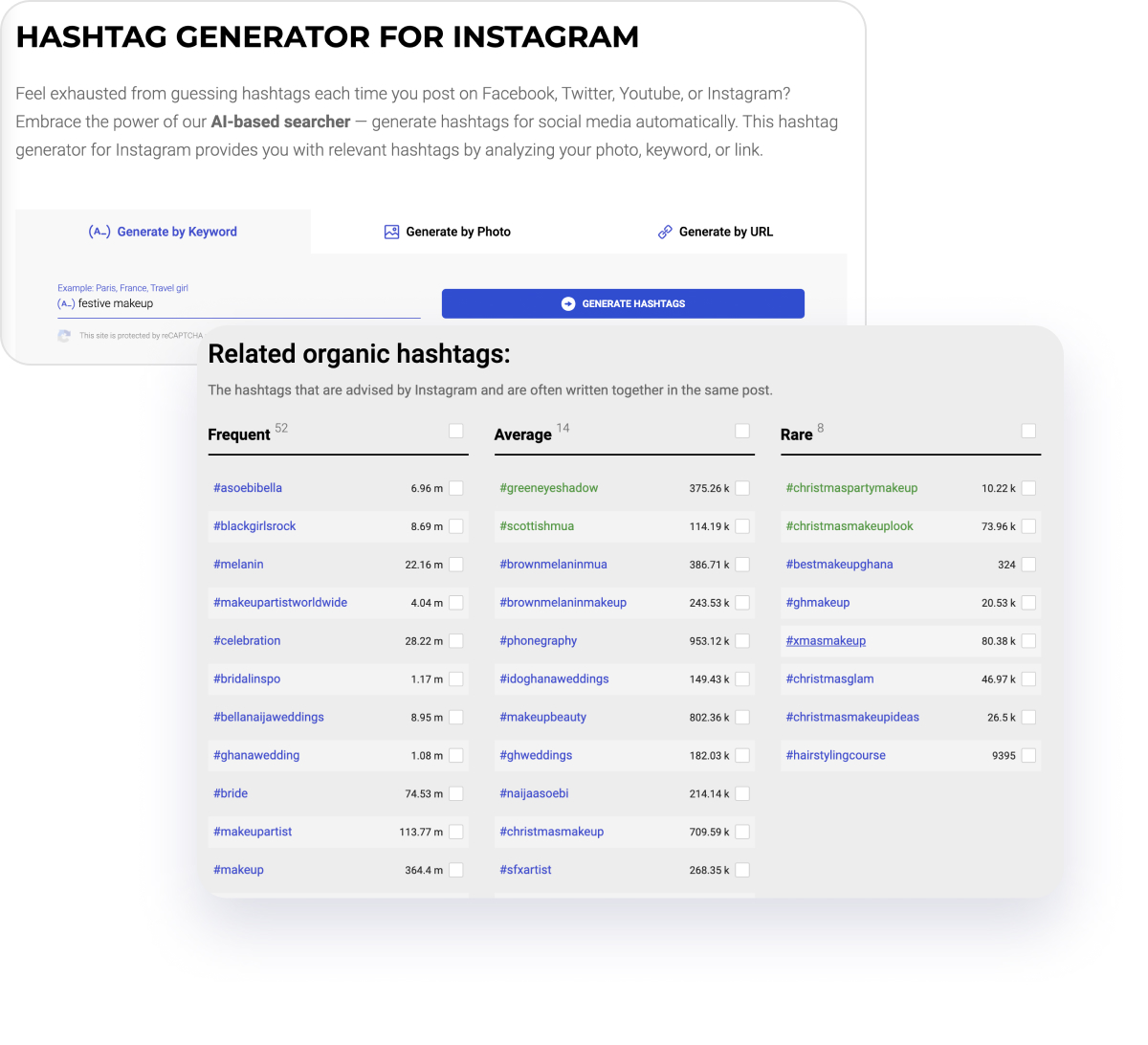 The trick to growing with hashtags is to choose quality hashtags. What makes quality a hashtag? It goes without saying that this hashtag is relevant to your niche. But beyond that, you want to use hashtags that already have at least 10,000 posts under that hashtag, but no more than 500,000 posts under that hashtag.
This is because if you use a hashtag that has fewer than 10,000 posts, you won't have enough people viewing your post to be worth it. If you use tags with more than 500,000, your post will get lost in the Instagram feed and few people will see your content!