Why are brands around the world that are featured on Instagram still using hashtags? Because this is one of the easiest ways to bring the right specific buyers looking for you directly to your page, to your post, or wherever your product is.

That's magic, isn't it? So, why did you stop using it for your business at full power?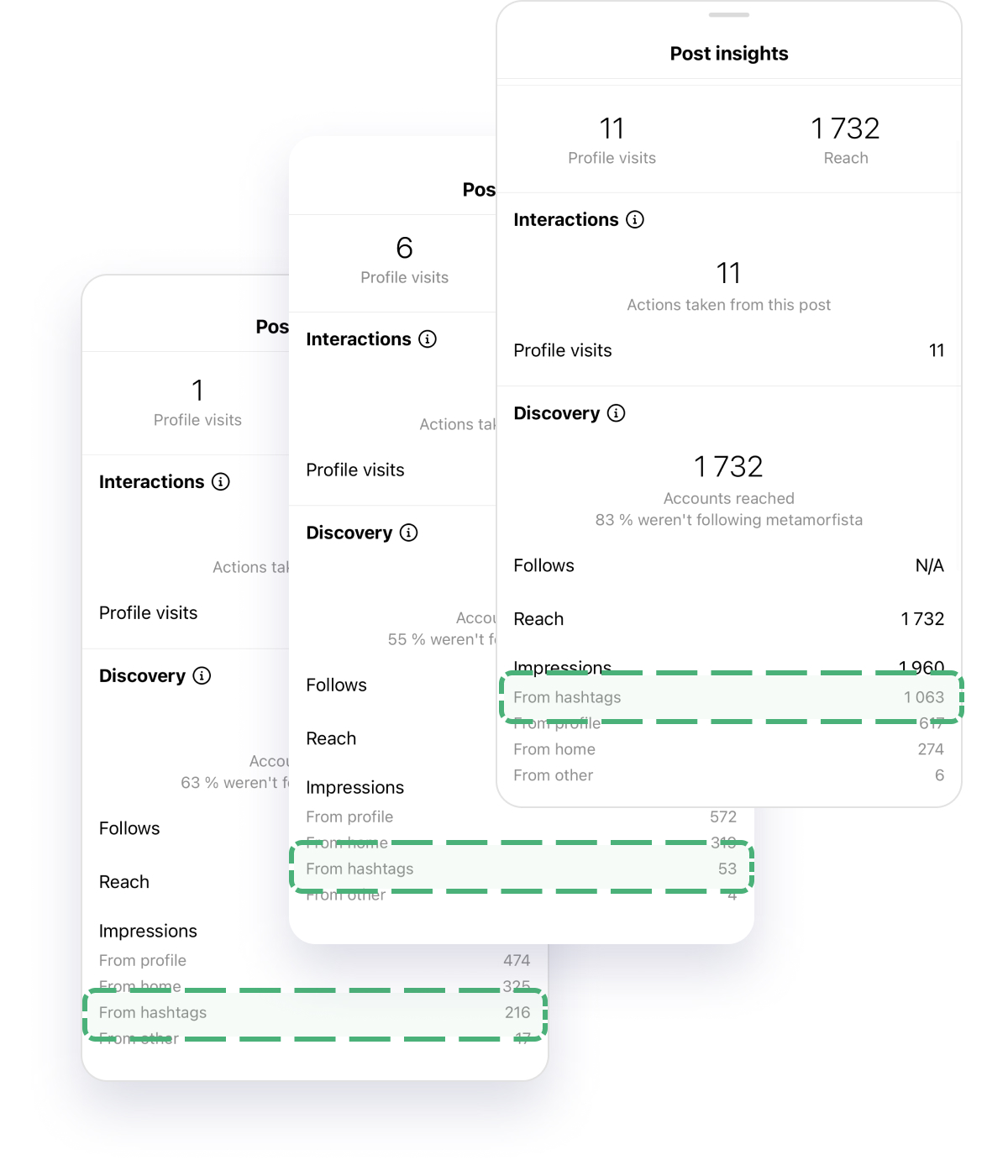 Hashtags are the only keywords available on Instagram and will remain forever as one of the most powerful tools for bringing the hottest, most active, and eager-to-buy audience to your account. Don't you remember that 81% of users use this social media platform to search for products to buy? So, it is a must to use hashtags properly in 2021.
Hashtags have been underestimated in recent years because of their enormous popularity and a bunch of tools to use them. This may confuse your hashtag strategy, so we are here to remind you of the value and importance of these words under each post.
No Instagram search will be performed correctly without hashtags.
If you do not use these keywords under your posts, you make it almost impossible to find. Imagine Instagram search - they tightened it to hashtags words we use in captions and to those keywords we mention in the profile name and description. So, if you need a specific product to be found and bought from your Instagram post - name it with hashtags.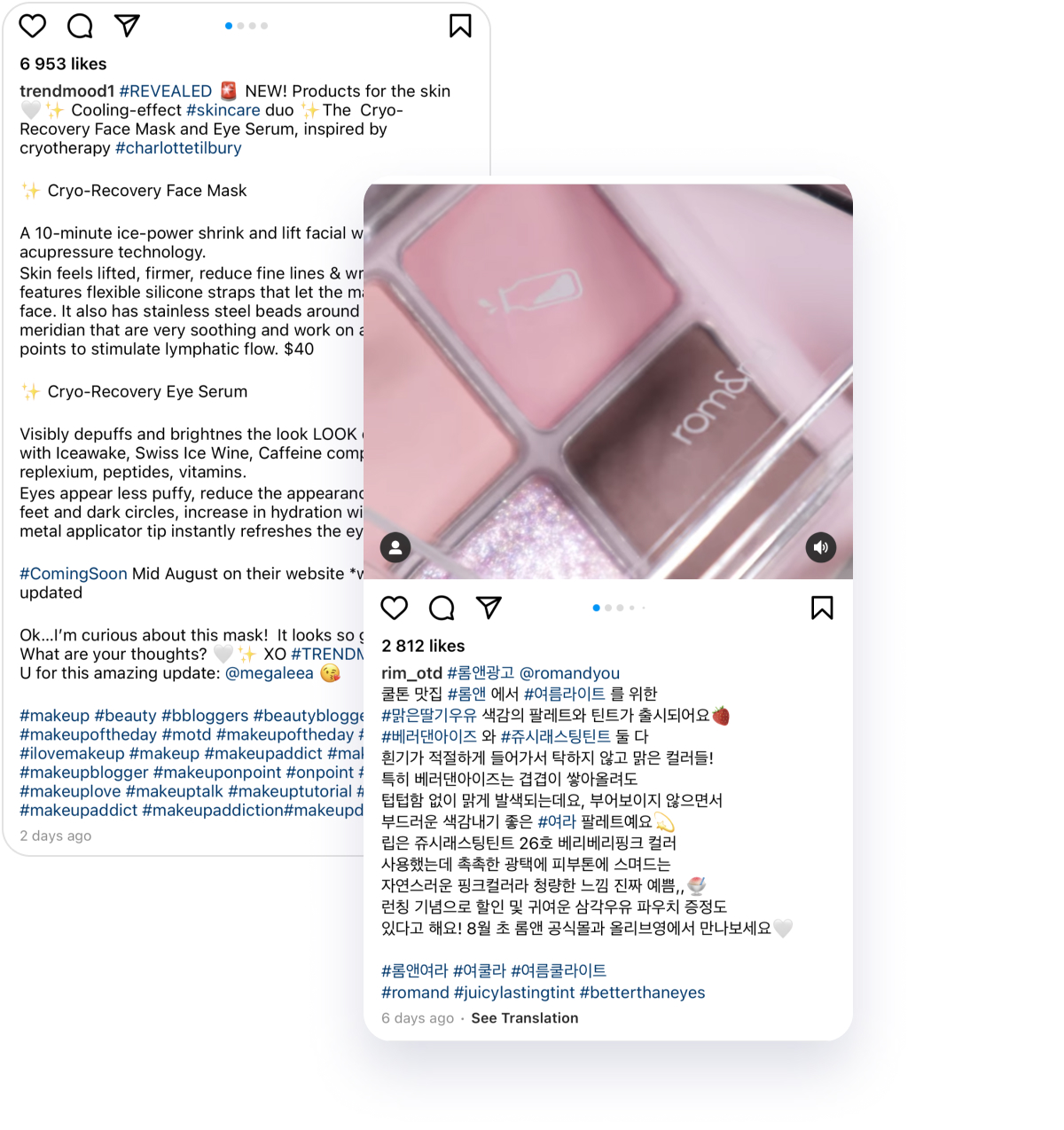 You are losing a huge proportion of customers who are literally eager to find your product now.
Look around for yourself and think about the illogic in your actions in promoting on Instagram.
You are ready to spend a fabulous amount of money for advertising to a cold audience with Instagram ads. But are you forgetting to find the right words to help the interested and warm audience to find your products - for FREE?
You are paying $5+ a day to show your posts, or your brand, or your services to people who have not even thought about getting them. But don't you have a minute to click a button and generate 30 relevant keywords that will bring impressions and sales from people who are already in need of what you offer? Seems crazy not to do it, right?
Popular brands are using hashtags right now
We don't need statistical support to say this. Brands are using hashtags on Instagram right now. Just open up any Instagram page to make sure. They never forget about the importance of keywords placed under their posts.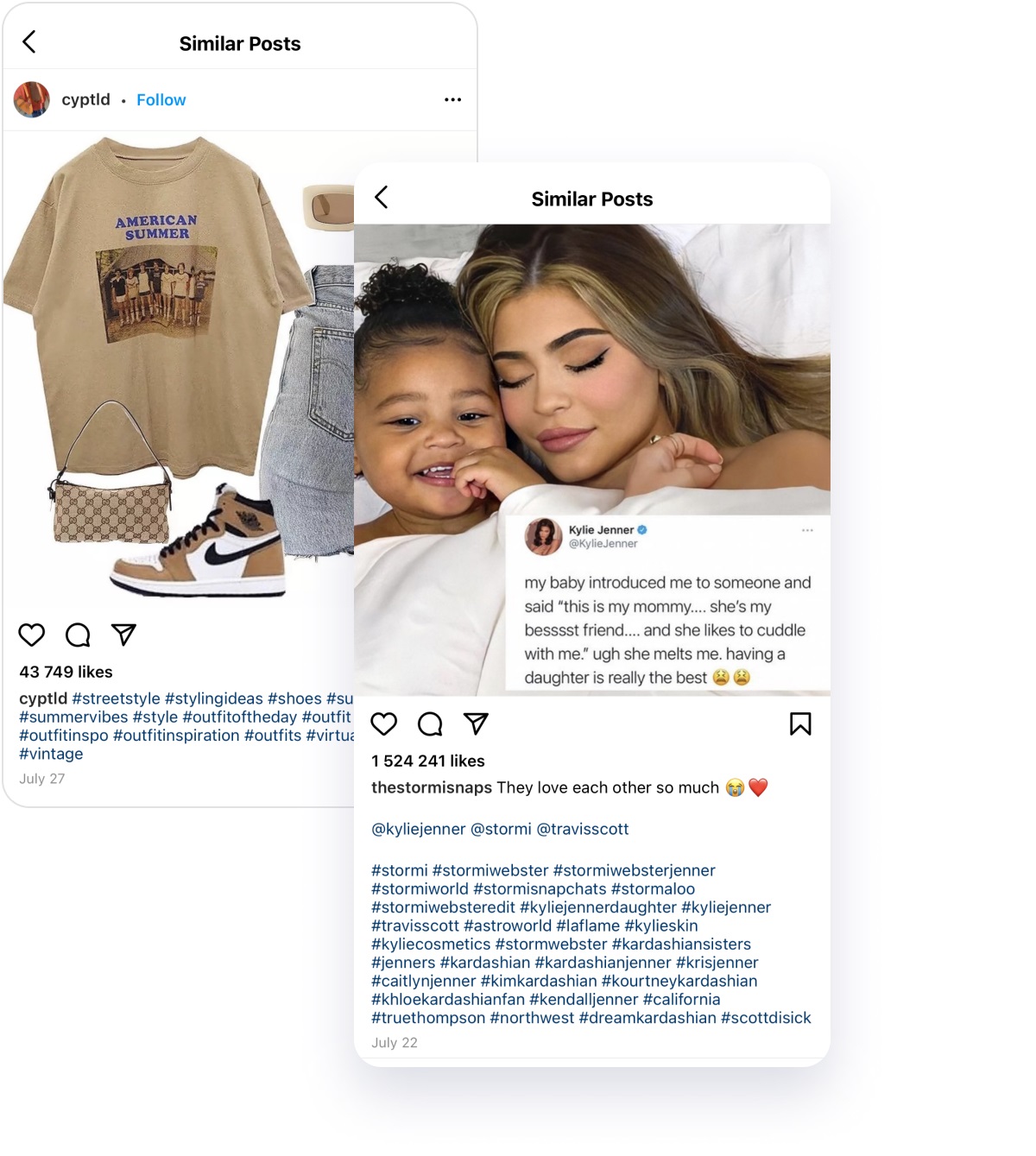 Brands use keywords under each of their posts in order to constantly add a degree of temperature to their warm audience and increase the number of views on their publications and also to be found by those people who are starving for their product or service. Check out this blog article to find out why big and popular brands can't live without a great hashtag strategy anymore.
The must-have hashtag generator in 2021
If you're ready to implement your hashtag strategy right now, read our blog article about the only way to use hashtags on Instagram. There you will find detailed instructions to use the perfect keywords to be found on Instagram and to double your post's reach with just 20 words.
We have the easiest hashtag generator for you to use. You can upload your main post photo, a link to your post, or a single word connected to the sense of your post and immediately get relevant and trending keywords to paste under the caption.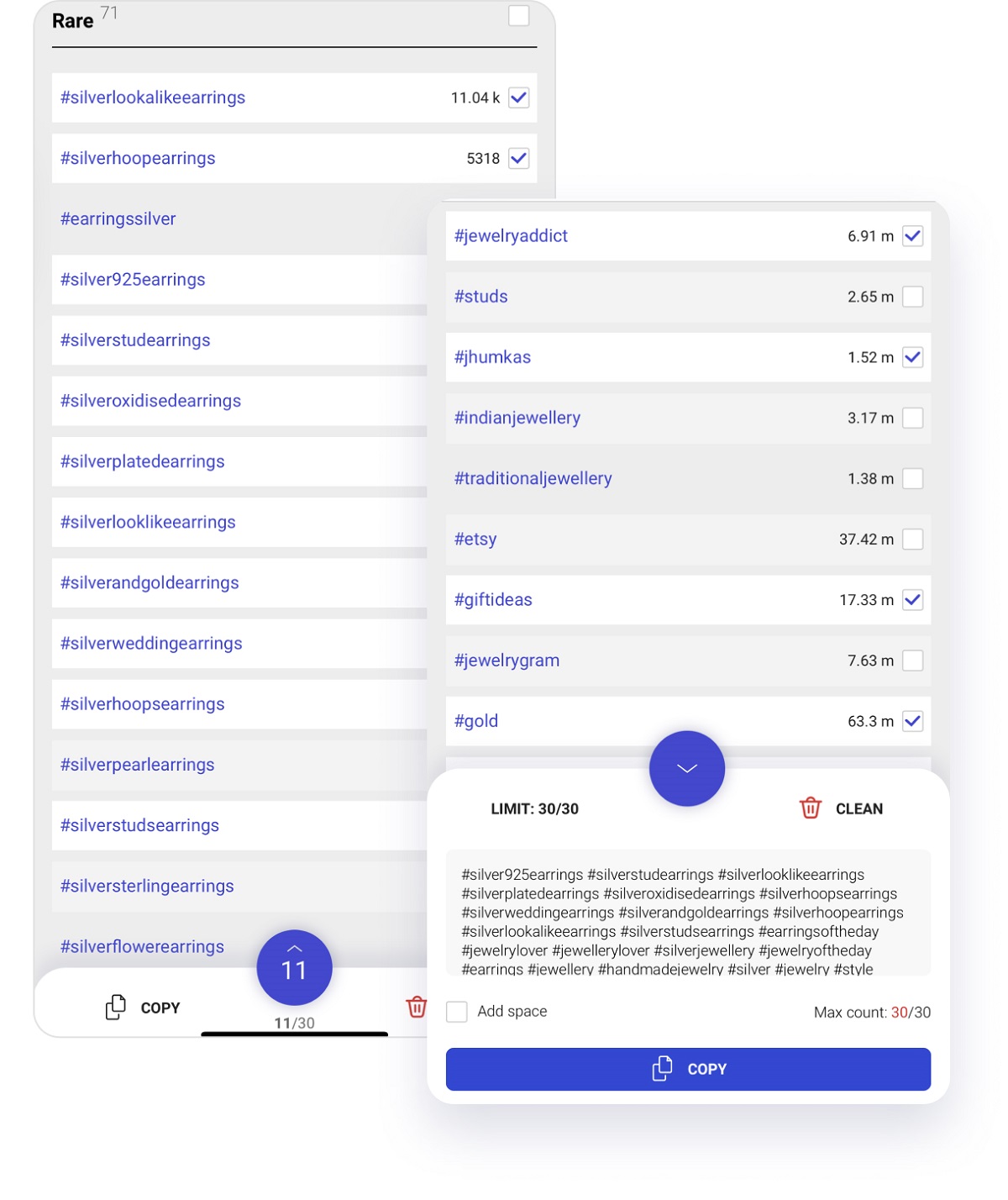 Smart hashtag choice generator
What you need right now to get 20-30 perfect keywords for your posts is the artificial intelligence that will choose ideal hashtags. The Hashtag Generator by Inflact has the power to find relevant hashtags by frequency and popularity. With this tool, you will have even more relevant hashtags than all your competitors (unless your rivals are using the same tool right now!). There's no other app that has 12 million hashtags in the database.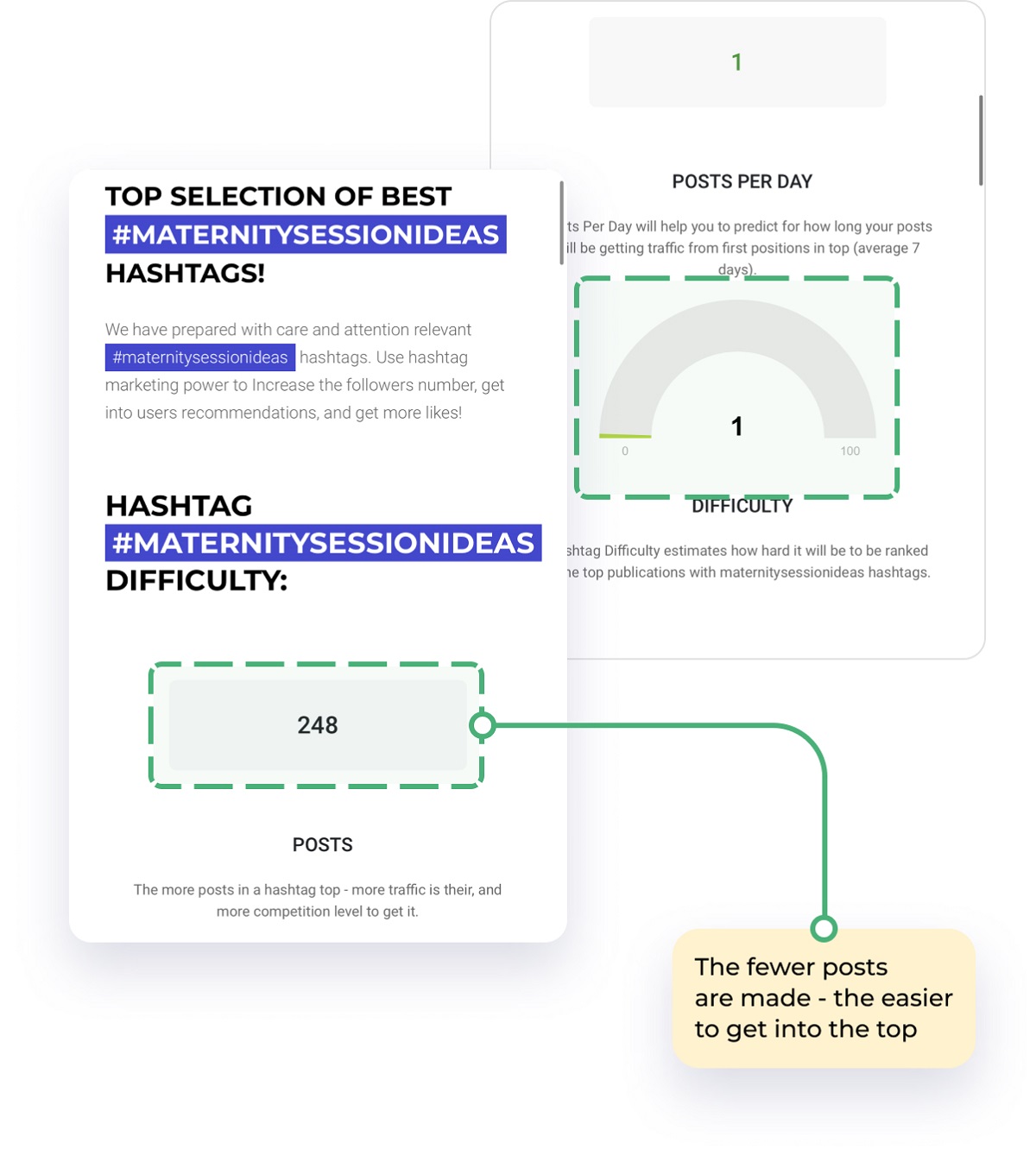 The whole layout of the tool is focused on hashtag suggestions. You can get various stats for each word at a glance. And what's more, the database of hashtags is ideal. You won't find spammy hashtags here - so you won't use them and won't drag your account into a shadow ban.
Think like your potential client or follower
Putting yourself in the mind of your target audience is the only right and clear way of thinking to build your hashtag strategy on Instagram. Think about what you would do if you wanted to find products, services, or inspiration on Instagram. Get in their heads and go all the way with your potential client. And you will see that he or she uses the Instagram search and click-through hashtags offered to find what they are looking for.
For instance, say I want to buy a bag in Houston. I'd like to view all variants of online shops I have in my city. So I start searching on Instagram by typing "bag houst" to open up the list of top seller accounts. Secondly, I'll open the hashtag gallery for #baghouston.
If I find what I like, I send a DM to check details and buy immediately.
Hashtags will help you to drive clients for free. Moreover, they teach the IG algorithm to understand what your account is about and to show your posts to the right people.
Instagram is super-inconvenient for hashtag research. Sure, you can copy the hashtags of your competitors. But maybe they don't use hashtags at all. For this reason, we recommend you apply the Hashtag Generator.
Hashtags are absolutely free ways to help potential clients find your services on Instagram. It's so silly to ignore them because they do their job even when you sleep. Once you research hashtags and mix them, they drive interested people to you.