If you are confused with all these rumors about Instagram screenshot notifications, this article will help you to find out whether they are really sent to users when somebody else saves their posts this way.

Are Instagram screenshot notifications sent to users today? Here is the answer!

Maybe it could be rather interesting to get an Instagram screenshot notification each time when somebody decides to save your post making a "photo of the screen". However, I do not think that you would be very happy if somebody gets such notification each time you take a screenshot of his or her post. Right? That's why let's find out whether there is such an IG function and whether the platform really notifies users on this issue. Keep on reading this article to find out:


IG notification policies concerning all content types;
How to save posts without taking a screenshot;
How to download IG media for free.
Let the journey begin!


Instagram screenshot: to do or not to do?

If you have some doubts about whether you can take a screenshot on IG or not, let me ask you: why not? Yes, recently there have been a lot of rumors and gossips about Instagram screenshot notifications.

However, the majority of these rumors are just rumors. Though some features of this kind used to be tested earlier, Instagram has decided not to implement them as the platform claims that the privacy of its users is the highest priority for them. It means that it shouldn't notify somebody else about your actions. Right? That was one of the reasons why now you can't see what posts your friends have liked or commented on.

However, there is still one case when you may receive a notification when somebody makes a screenshot. But let's start from the very beginning.

Below you can find answers to all your questions:


Will Instagram send a notification when I make a screenshot of a photo or video post made by somebody else?
- No, there is no such feature.


Is a notification sent when somebody makes a screenshot of stories?
- No. But some time ago IG tested such a function (so, some gossips really have grounds).


If I make a screenshot of a profile, will a user be notified?
- No, Instagram doesn't send such notifications.


Will I receive a notification, if another person makes a screenshot of our dialogue?
- Yes, maybe. But this statement is true only when we speak about disappearing videos and photos.


How to save content on Instagram without taking screenshots?
If you do not want/need to make screenshots, but you want to have access to some content or want to share it, you can turn to any other variant from our list:


You can copy a link of the post that you like and then send it to a user.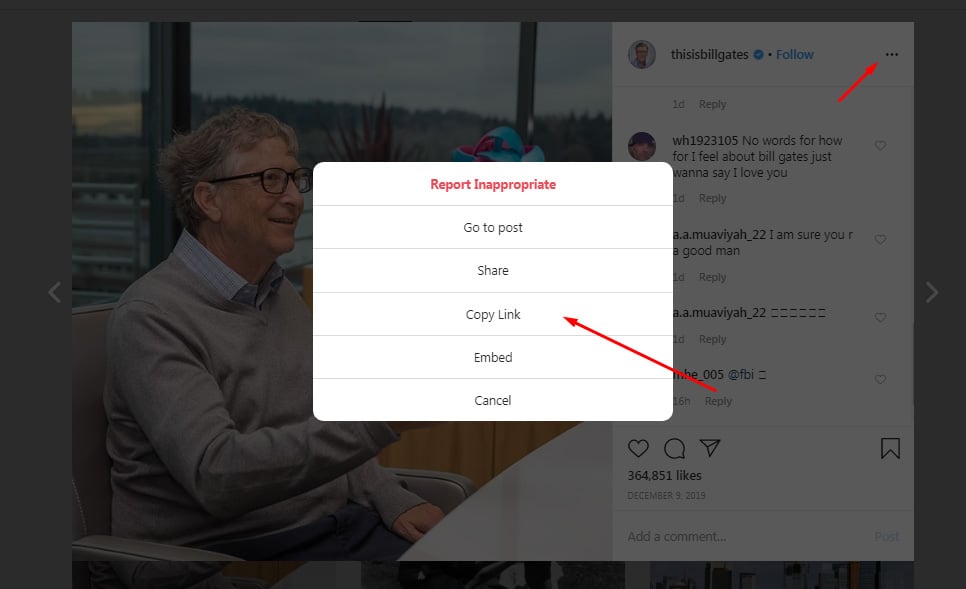 You can use the Share button that lets you to send posts/stories to somebody via DMs or to publish it in your stories.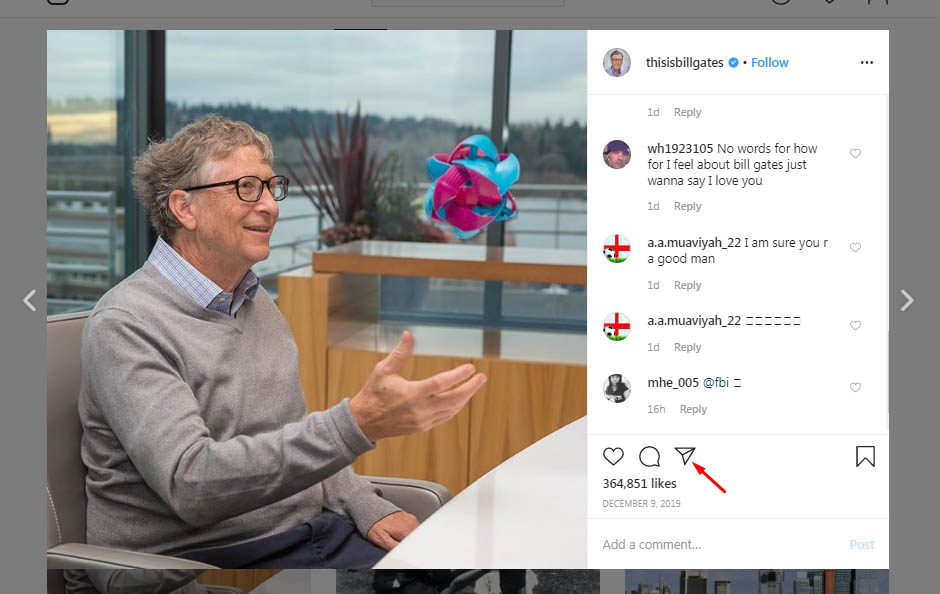 You can use the Bookmark feature that will allow you to return to this or that post at any time as it will be available in the Saved section of your account.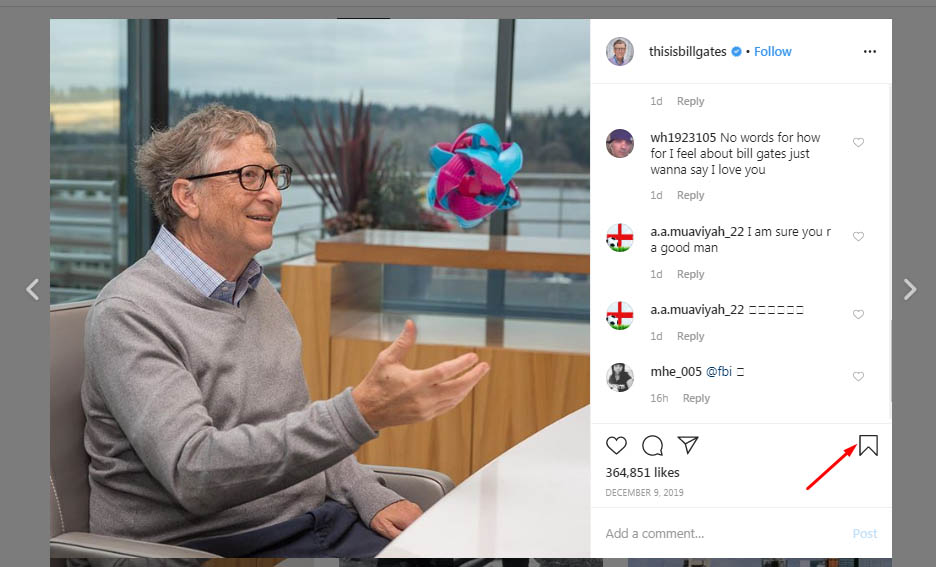 Yes, these are traditional Instagram options. But there is one more. Just keep reading.



Alternative solution
You probably think that making a screenshot is the fastest and the most convenient way to save any visual content from Instagram. And we can partially agree with you. It is really very easy just to press a button (or two) or tap the screen twice or do something else that your smartphone manufacturer has invented for you.

But we have serious doubts about whether it is the most convenient way when our Instagram Downloader exists. It offers you to save not only pics but also videos, IGTV, stories and even profiles to your PC or phone.

Do you know how to do it?


Visit the Inflact website.
Click on the Tools icon that is placed at the top of the home page and choose the Instagram Downloader tool.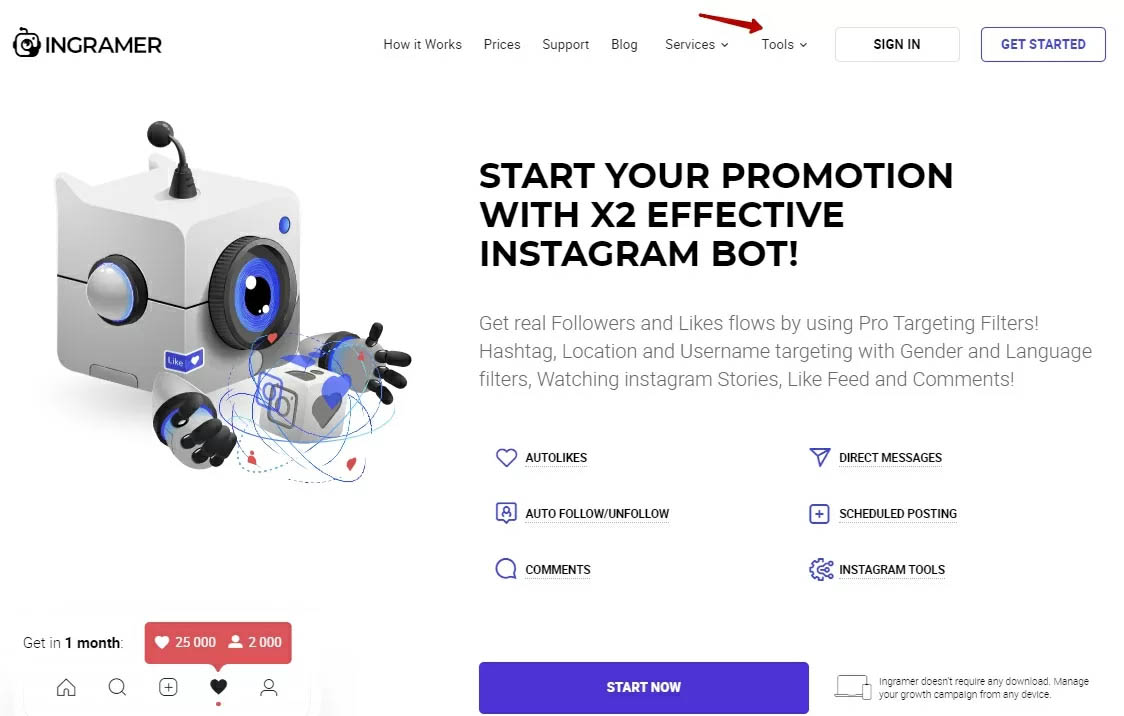 3. Enter a link (it can be a link that leads to photos, videos, IGTV, stories or profiles).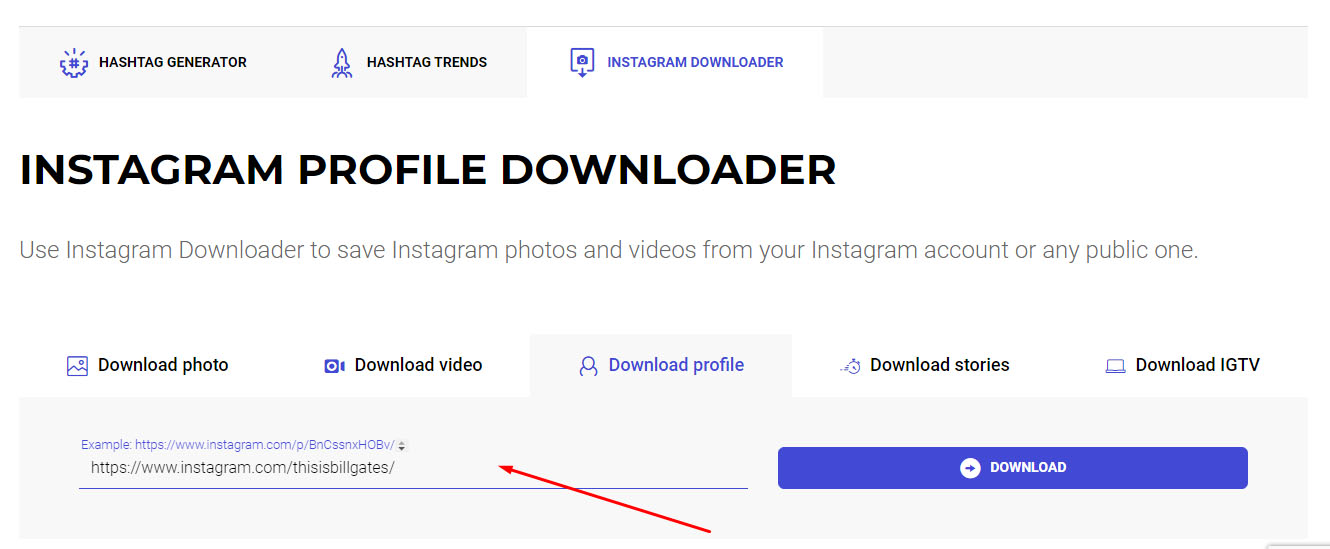 4. Ready! Download what you want!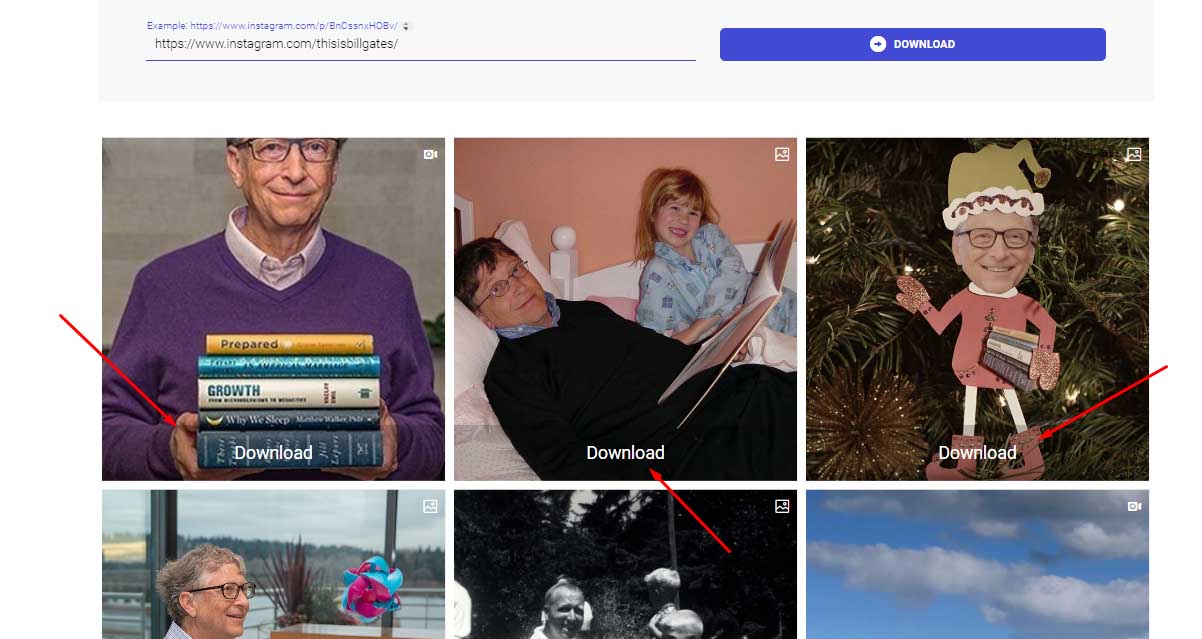 Sounds rather interesting? With such a tool, screenshots are not needed anymore.



I hope, now you won't have any problems with saving some content that you find interesting and won't be afraid of taking screenshots on Instagram. It's absolutely okay to save somebody's posts if you find them inspiring or useful. But do not forget that you can't claim this content is yours. Instagram policy is rather strict in respect of copyright-related issues.

In case you have other doubts or questions about Instagram remember to look through our other blog posts. They contain answers to hundreds of questions that Instagram users may have.




IG Downloader: forget about an Instagram screen shot
Hi there – we are in 2023! There are some more up-to-date methods of saving appealing content rather than screenshot Instagram stories and posts. Previously we have discussed how you can keep the whole IG profile on your computer. Let's now uncover other methods of beating the conventional Instagram screen shot. What are the benefits of downloaded content instead of taking a screen:



High resolution. No doubt, when you capture a screenshot, an image you get is of more mediocre quality. This might be crucial when you need to reuse this image in your feed, presentation, and other graphic design materials. Anyways, when you download a piece of content through a service, you have it in full quality and original resolution. Have it in mind before pushing shortcuts!
No need to crop. Obviously, when you take a screenshot from your mobile device, you need to crop it after to cut off screen blocks. By downloading a picture or a video, you store only a media file that you need.
Perfect for video. Taking a screenshot of a picture might be effortless, but recording a video screen is rather time-consuming. When you need just a single episode on your device, you are to shorten the fragment depicting the whole process. Needless to say, that screen recording on a computer is a way tricky and challenging task. Video and IGVT downloaders solve this issue, and soon you'll understand the blueprint.
Working for any OS and device. Downloader is compatible with mobile phones and computers regardless of the operating system and other specifications. Ther service is online and safe. Never miss an opportunity to facilitate your Instagram routine!
#1 – Rather than screenshot Instagram Stories, you can do this.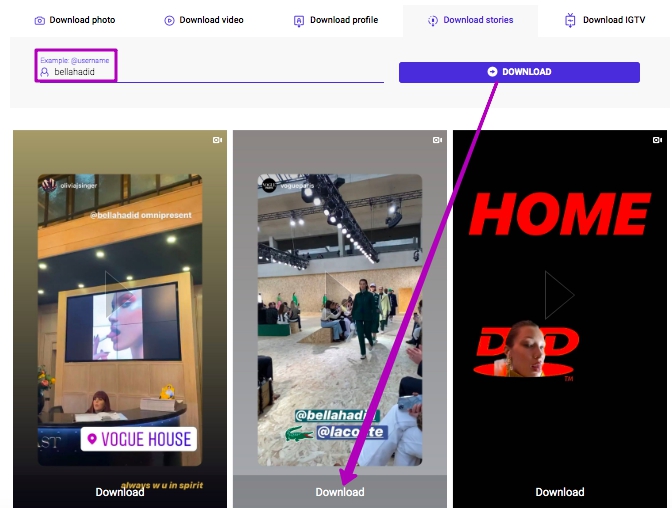 It often happens that we not only need a screenshot of an episode. We want the whole Story on our own device since we know that this content disappears in 24 hours. Well, the most convenient and easy way to save a Story of any user you follow is applying Inflact free Downloader:



Pass to the Downloader page;
Choose Stories Downloader on the top of the menu;
Open an IG account you want to grab Stories from;
Copy a username or a link to a profile in the browser search bar;
Paste a user's nick/ URL to the Downloader bar;
Select "Download"
Wait couple minutes until a Story appears at your Download folder. Brilliant and fast!


We've already cleared up that screen recording should be left in the past when you need to save a video from IG. Let's review how you should act to keep hilarious and useful IGTV episodes on your gadget. Keep calm – the guidance is straightforward!


#2 Rather than screen-recording an IGTV, do this.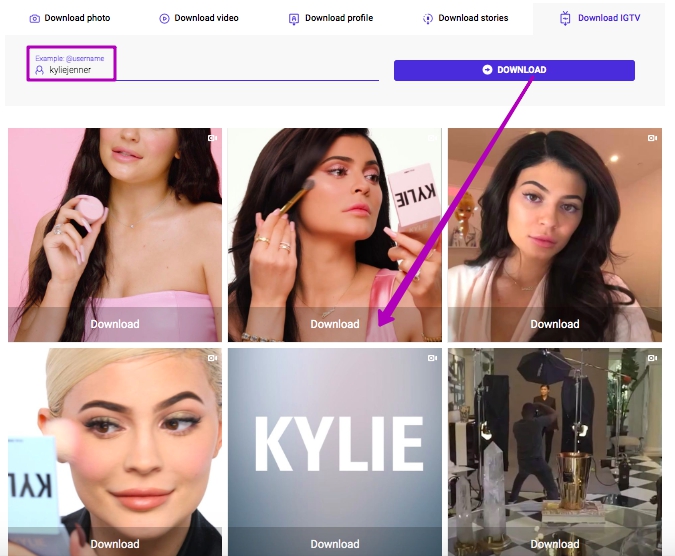 IGTV are long episodes that remind us of YouTube. And you can also save them legally on your PC without burdensome screen-recording. Keep on reading to reveal the precise guidance – helpful and fitting any device:



Proceed to the Downloader main menu
Pick the section Download IGTV;
Open any Instagram TV video in your browser;
Copy a link you view on the browser search bar;
Paste this link to the blank field of the Downloader;
Tap Download and wait!
The video you need is automatically saved to the Download folder on your computer within several seconds. As you see, the process is similar to video saves.


If you aim to save a single post you came across in your Instagram feed, you can use a photo downloader. When you choose this option, the service proposes only one single post, not the full profile of a user. Let's review the method in more detail!


#3 – Rather than screenshot a photo, do as follows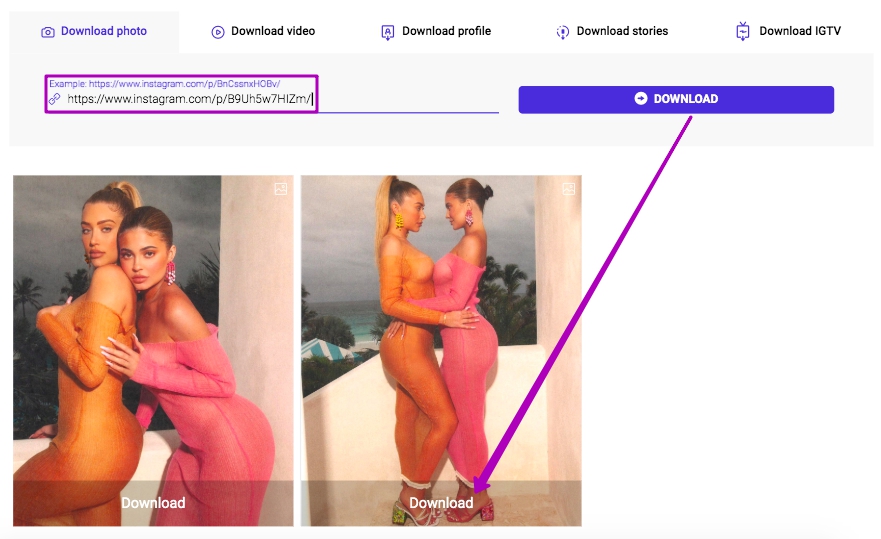 Open the Downloader and choose to Download a photo;
Open a post you need in the neighbor tab;
Copy a link to this image;
Paste this link to the Downloader menu bar;
Select Download and enjoy the speed!
Voila – the image is at your disposal.
"Does Instagram notify when you screenshot a post?"
– now you know the full-fledged answer to this issue and a couple of robust alternatives to taking screens. But we bet you have one issue unsolved:
What is a legitimate way to use the photos you took from other user's accounts?
Well, that's fair and right that you ask this question. The point is Instagram punishes those community members who violate Copyright laws and restrictions. What are the rules of this game?
Screen shot safely: Can you reuse someone's images?
Social Media Law is quite an emerging discipline yet sufficient. With great options to screen-records, screenshot, or simply download images, we would realize the borders not to infringe on. Otherwise, you can be banned, shadowbanned, or even removed from Instagram, which may cost you a lot. Let's clear up your rights and obligations.
Rule #1 – the content published on IG is public

Yes, the images are at public disposal, but this doesn't mean users can steal them for commercial purposes. When an account owner makes the timeline available for every IG user, he agrees to the interactions with images. Thus, you can like, comment, share posts on Stories, etc. But you can't take a screenshot and post an image to your account.
What are you to do when you need this or that image?
Connect to the original owner who took this picture; you can use IG DM;
Ask permission if you can use and publish this or that picture to your page, website, whatsoever resource;
As soon as the owner confirms/declines your request, you can use it;
Add credentials to the authentic content owner regardless of the resource you post it on. Thus, you should add to the caption a link or name of a person/company you uploaded this image or video originally.
Being polite and lawful user is a proven way to bypass unwanted debates, courts, fees, or banning. Yes, it may take some time to ask for permission, but that is how Instagram authorities want you to act on their platform. Remember that bloggers and companies invest in high-quality content their money, time, and it repays for their bills. When you reuse images wordlessly, you become a content-thief.
Now you know all you need about taking a screenshot on Instagram: notification policy, alternatives and legitimate ways to use screens. Follow the updates and stay informed!