Now you can search for Instagram profiles by names, usernames, phone numbers, emails, and Bios! Check the details!

If you one of those Instagrammers who have dreamt about the possibility of finding profiles on Instagram by names, bios, emails, and phone numbers, I have great news for you.

Inflact has released the advanced Instagram Search tool, which enables all that and even more.


What is Instagram Search Tool?
The Instagram search tool is a newly developed Instagram user search, with which you can find any user, product or service by word matches in bio, usernames, full names, users' phone numbers and email addresses.

To make the search more exact, you can use special filters:


Profile Gender;
Account Category;
Number of Followers.
There is MORE. There are two more functions of Instagram Search Tool:

View Profile — the link directs you to users' Instagram profiles;
Analyze — the link directs to the page with the profile analysis (engagement statistics, publications dynamics, most popular posts, posting time, etc.)
How to search Instagram profiles with it?
1. Open Instagram Search page;
2. Enter any input data, point out Filters;
3. Click Search;





4. See the result;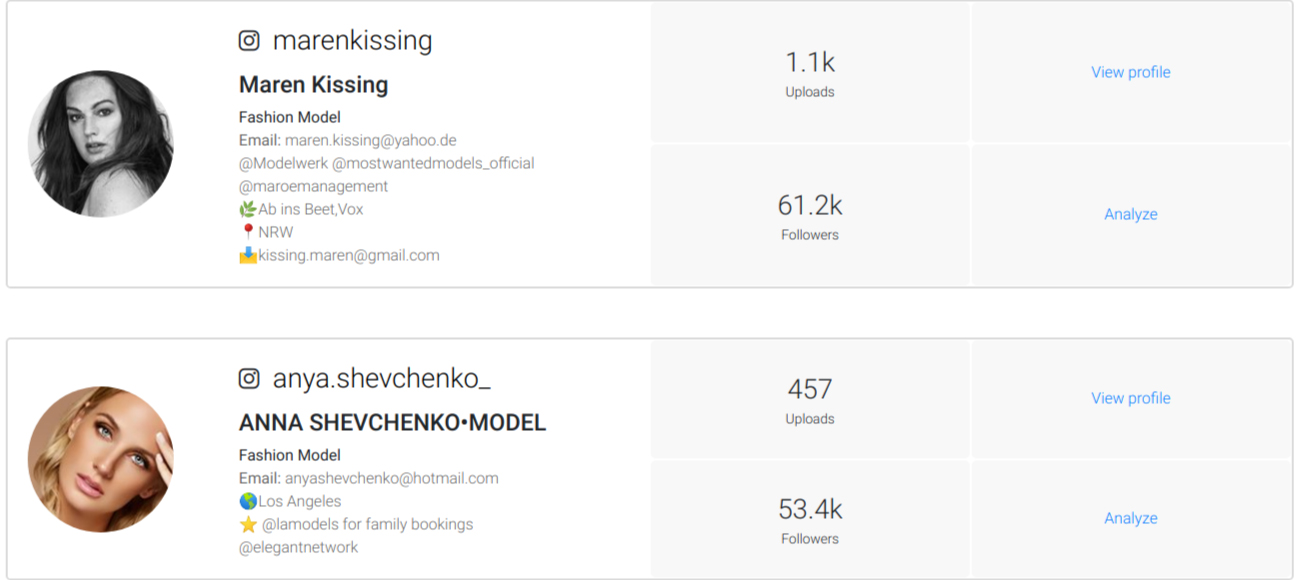 5. Click View profile to go directly to Instagram or Analyze to get the account analysis.


What can you find on Instagram?
You can find any user you are interested in (hey, you can track your crush!) by his/her name, phone number or email;
You can find any service or product you need to purchase by a keyword;
You can find any blogger, influencer and your brand ambassador by using filters and analyzing accounts instantly;
You can find potential clients and consumers.
I hope you like it. If you have any questions regarding our Instagram Profile Search Tool, hit our Support team up.