You asked — we did it! Now you can save all profile content with a single click. Check out the details!

This article will explain what the IG Downloader is, what the Inflact new feature is, and how and why to use it. Read till the end to learn the answers.


What is Insta Downloader?
IG Downloader
is an Inflact's special development that allows you to save Instagram photos and videos (including IGTV records):

a) for free — no fees and payments (except Premium);
b) without registration (except Premium) and account connecting — no records;
c) from any device to any device;
d) in full size;
e) in high quality;
f) fast and safe.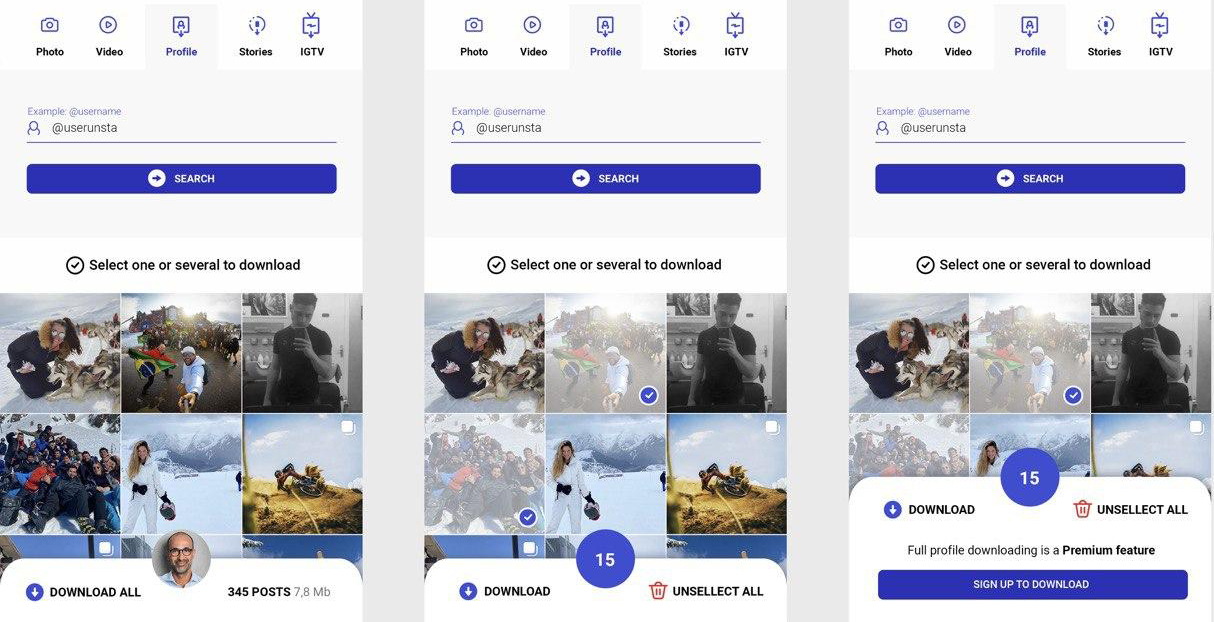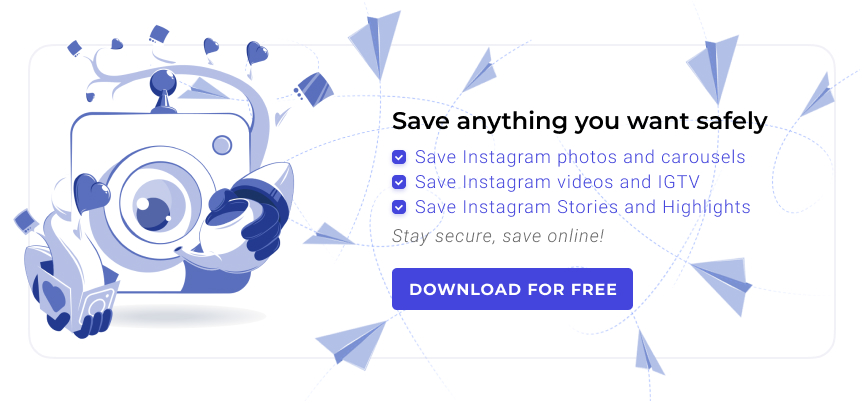 What's the New Premium Feature?
New Premium Feature allows you to save ALL content of any public account with 1 click!

That's not all! The Premium Package offers:

Premium speed — download thousands of photos and vids in a couple of minutes;
Premium quality — all the images and vids will be saved in original quality;
No limits — whether it's 100 or 10000, you can keep every last piece of content for yourself;
Full compatibility — it's a web tool, you can use it from your PC, Mac and your phone (any OS).
Premium Price: 10 profiles/month - $9, 100 profiles/month - $49, Unlimited/month - $99.
Why do you need it?
1. Save content on computer for access convenience. You need IG images and vids on your PC to watch them at will, even when the Wi-Fi connection is poor? Ok, you can download them in one click and view offline.
2. Make a backup in order to not lose important things. We find a lot of useful information on Insta, save it to keep it. Store it while it's not deleted.

3. Save photos of you. Visited a party/an exhibition/master class? You probably got spotted there. Store all the pieces of evidence.

4. Fan pages and groups. It's a must-have. Who is your icon? Dua Lipa, Billie Eilish, BTS? Why not save their marvelous pics for yourself? And if you run a fan account, you can't do without a convenient and fast IG Downloader.

5. While you Stay-At-Home in quarantine. In these hard times, we all have plenty of time... for fun (however contradictory it sounds). Get inspired by IG visuals: save workout vids, save makeup tutorials, save dance vids, and so on.

Related article: Top 13 Best Instagram Downloaders: Save Everything From Instagram [Links + Prices]



How do you store Instagram content instantly?
How do you save images from Instagram in bulk and fast?

This is the shortcut:

1. Open Profile Downloader, enter the @username of an acc and click Search;





2. You will get the first 5 pics/vids that are available for Free and a Premium Button;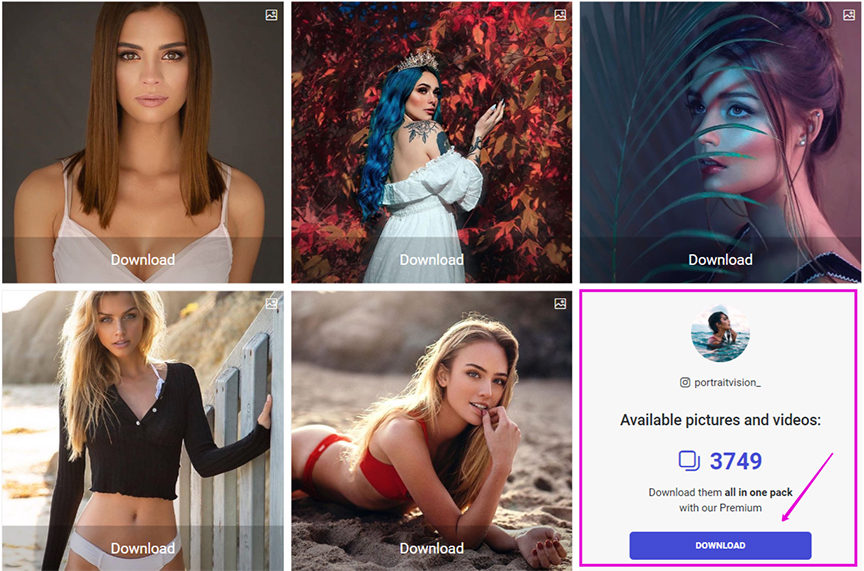 3. Click Premium Download to store All the pics and vids;

4. Immediately, in your Inflact Cabinet, you will see that the download has begun! You can stop downloading or delete it. But note, the archive won't be stored in your Cabinet forever.





5. Click/tap on the archive to store it to your gadget. Until then it will be located in your Cabinet (Dashboard → Tools → Instagram Downloader).

6. You will notice the archive file in the Downloads folder!

Note: You can do that via Photo, Video and IGTV Downloader, as well. The Premium Download Button will appear there. On top of all this, you can store all the stories and highlights without the premium subscription.


Related article:
Free Instagram Picture Downloader in 2022!
If you have any more questions, please hit up our Support Girls. They will clarify everything for you!