Inflact team has prepared a purely practical blog post for your best performance on Instagram! Check out the best Instagram Quotes and Captions in 2022!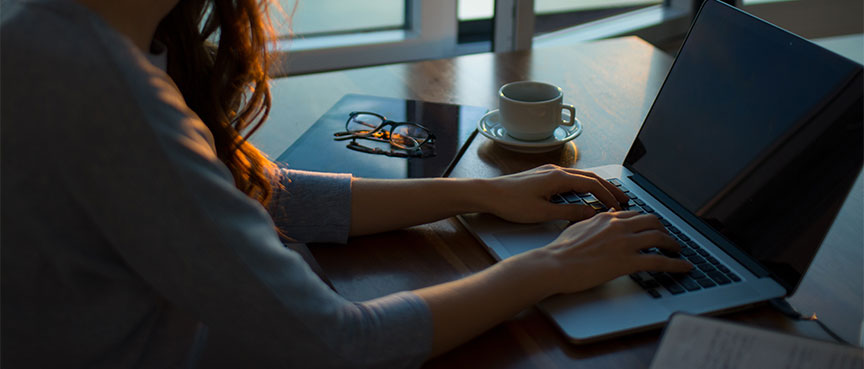 Initially, Instagram was an app for sharing photos and videos. Do you still remember the time when it was possible to go to a cafe with a friend and to publish 100 posts of your meal and drinks and to add a dozen of selfies made in the restroom? Nevertheless, times have changed. Now photos of food and simple selfies do not work at all. Yes, they are not bad if you have just a private account and is not interested in promotion. But if you are reading this, there are huge chances that you are interested in promotion of your page. that's why you need to follow the modern tendencies.

By the way, in this article, I will share with you an excellent promotional tool. Sounds great? Then just keep reading.

Now people value the high-quality content and pay attention not only to visual content but to textual one as well. There can be situations when the text plays a more significant role than the pic itself.

Instagram quotes: What for?

Captions will help you to make your post full, without them your publication is just a photo. But if your aim is to offer good content you need to add some words under your pic/video. And here are some reasons to do it:


Captions will help you to express your emotions.
The text under the photo is able to help you to tell more and to provide your TA with interesting details.
Though people look at the pic in a first turn, then they scroll in order to find out the context that is staying behind the visual content. It can be freaky mood Instagram quotes or inspiring captions, just choose what you need.
Various kinds of Instagram quotes!

To help you better understand, what you can write about, here are some ideas for your inspiration.

Mood


You never pay attention to the season when you're happy.
You realize that you're absolutely happy when you understand that you are smiling even when there is nobody around.
Even if something goes wrong, do not forget about happy moments that you've experienced.
When I am really happy I am ready to shout about it. That's exactly this very moment.
Even the hardest moments is just experience.
Happiness is just what I feel when you are next to me.
Problems are just some stations in your journey while happiness is a final stop, and I feel I've reached my destination.
Smiling, laughing and hugging. What's the next point in our to-do list?
Smiling while I feel like bursting into tears. Yes, that's my style.
If I am smiling talking to you, it means nothing. If I am smiling thinking about you, it's completely another story. I am smiling, by the way.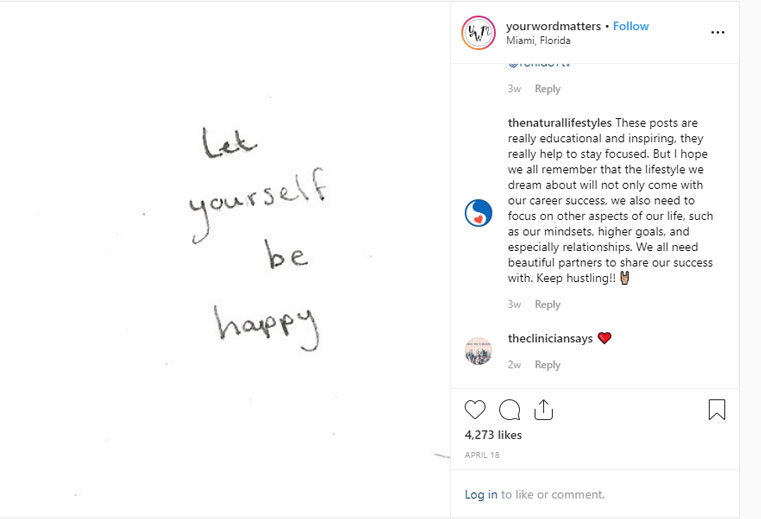 Inspiring quotes
Move forward even if it's hard. And you'll be rewarded.
Problems? No. Just experience.
Don't wait for tomorrow. Act today.
Don't be afraid of mistakes. Learn from them.
Inspiration and motivation is a perfect formula for success.
Never stop dreaming, never stop acting.
Your mistakes are just lessons.
Don't be afraid of making mistakes. Be afraid of doing nothing.
The smell of success. Is there anything more inspiring?
Everything is possible. Just try.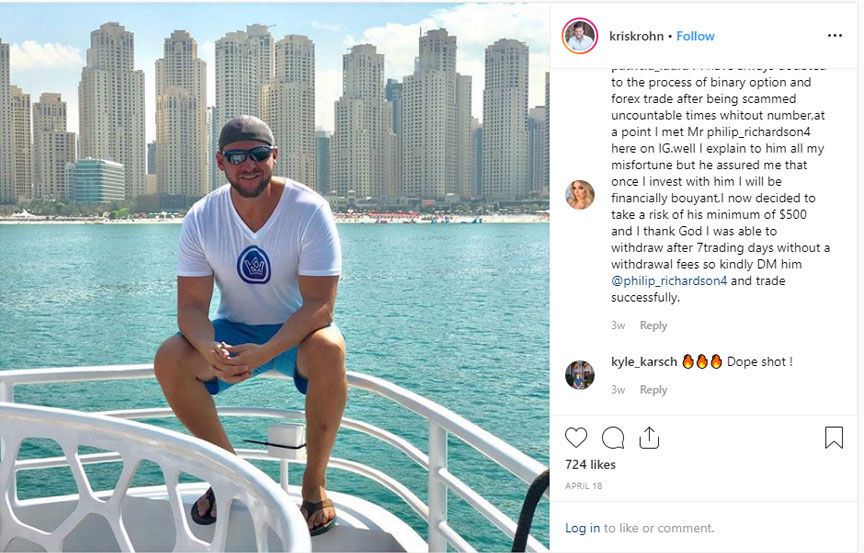 I fall in love every day and always only with you.
Your love is everything needed.
Your smile is the only thing that really matters.
My friends are my family that I've chosen myself.
The longer we spend together, the less I understand why we haven't met earlier.
Sometimes it seems to me that you are crazy but then I understand that it's me who is crazy. Crazy about you.
Family is the most precious you may ever get.
If you wake up smiling, then you've chosen the right person to sleep next to you.
If you don't like spending time with your friends, you've chosen the wrong friends.
Everything's better when you are next to me.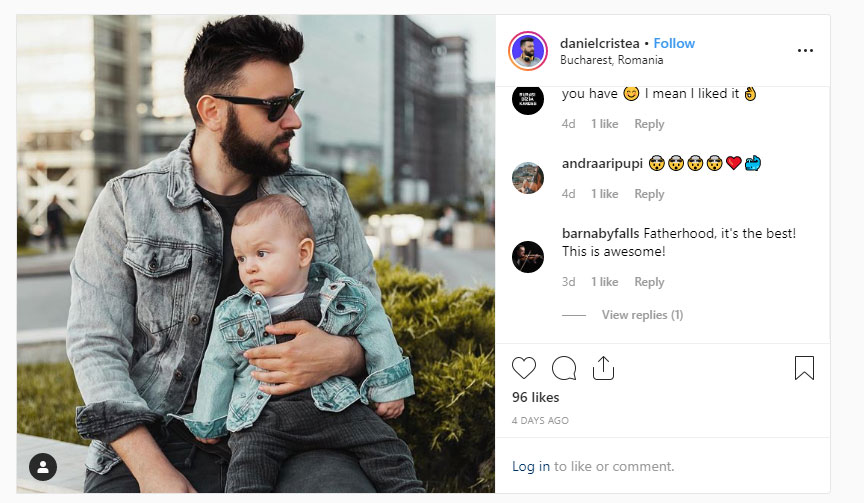 Hashtags to make your Instagram quotes work!

But okay, if everything is more or less clear with the captions themselves, how to make people notice you is still a question.

Nevertheless, not for us! We know for sure that the best solution for it is to use appropriate tags. What do I mean saying about appropriate tags? Follow the link to read more about using hashtags on social media.

If you have ever tried to find really working tags, you definitely know how long this process may really take. But with our free hashtag generator everything is extremely simple (and really fast!).

How to use our amazing hashtag generator?

The first option: just choose a photo that you want to post and upload it to our service. Our generator will offer you a range of relevant tags.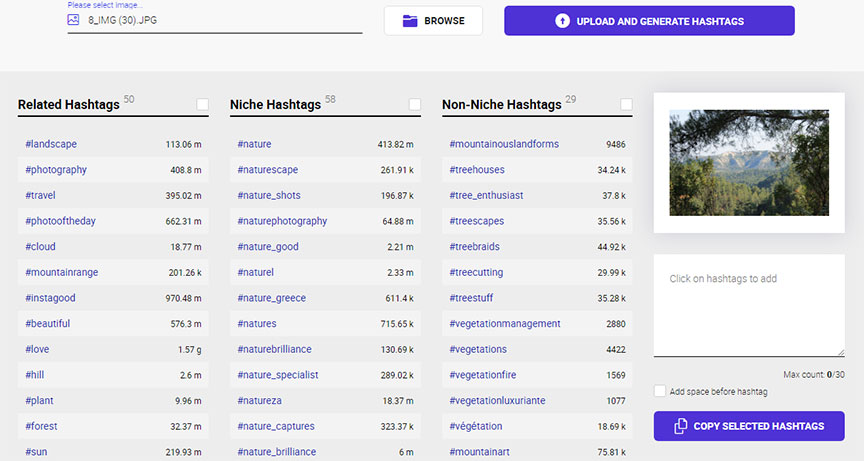 The second option: it is a solution for the photos that you've already published. Copy an URL and get tags that you can enhance your publication with.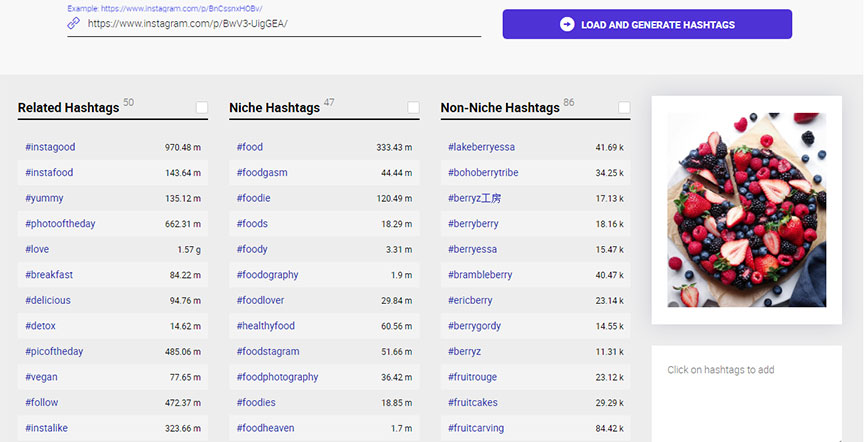 The third option: enter the keyword and get inspired by the variants offered.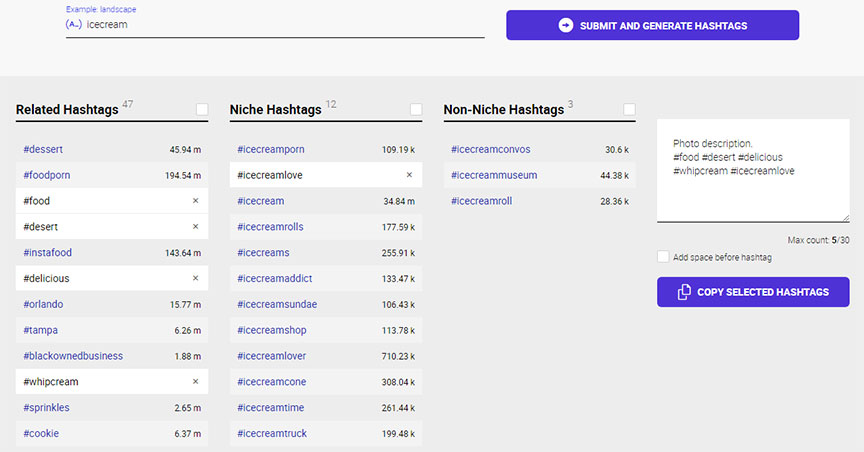 When the tags are displayed on our screen just copy those that you like most of all and add to your beautiful captions.

Simple? Yes, I also think so.

But effective! Just believe me.

To be continued…