This newbie came on the scene just a year and a half ago, but has already won the engagement Olympics of Instagram.

The new Instagram format launched in 2020, and is now receiving more engagement than regular video content at a rate of about 22%! Reels are ultra-popular, and we need to get them in the original quality from Instagram right now.
Further in this post, we will tell you how to use all Reels you've downloaded from Instagram.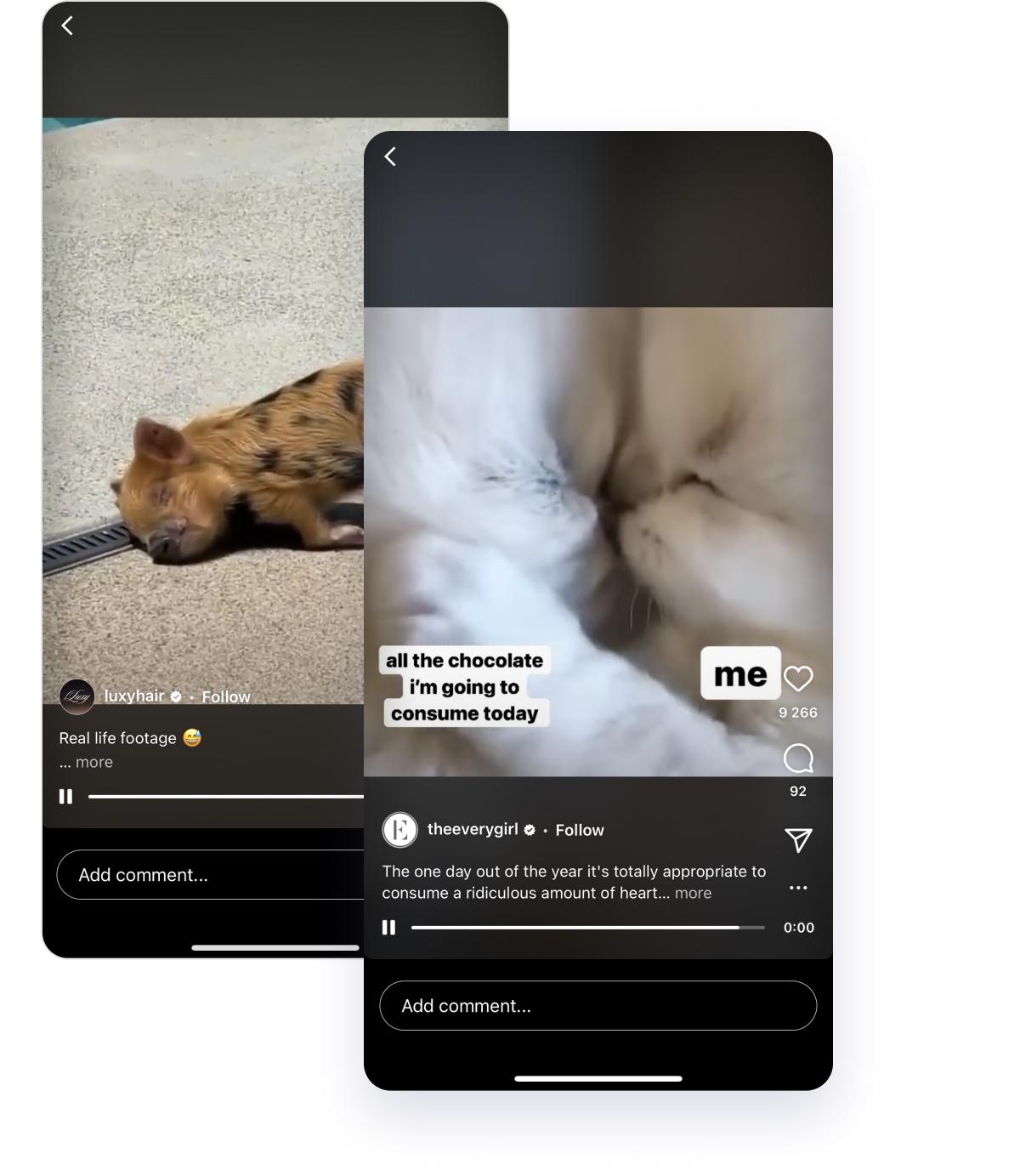 How to download Reels video from Instagram
There are so many ways, for now, to get video from Instagram — from making a screen video to using an app for saving from Instagram. We have the most precious yet super simple way to download Reels — using a web service, especially for Instagram Reels downloads:
Log into Inflact Reels Downloader.

Copy

a link to any Reels video on Instagram.

Paste

the link into the Inflact search bar.
Download any Reels video.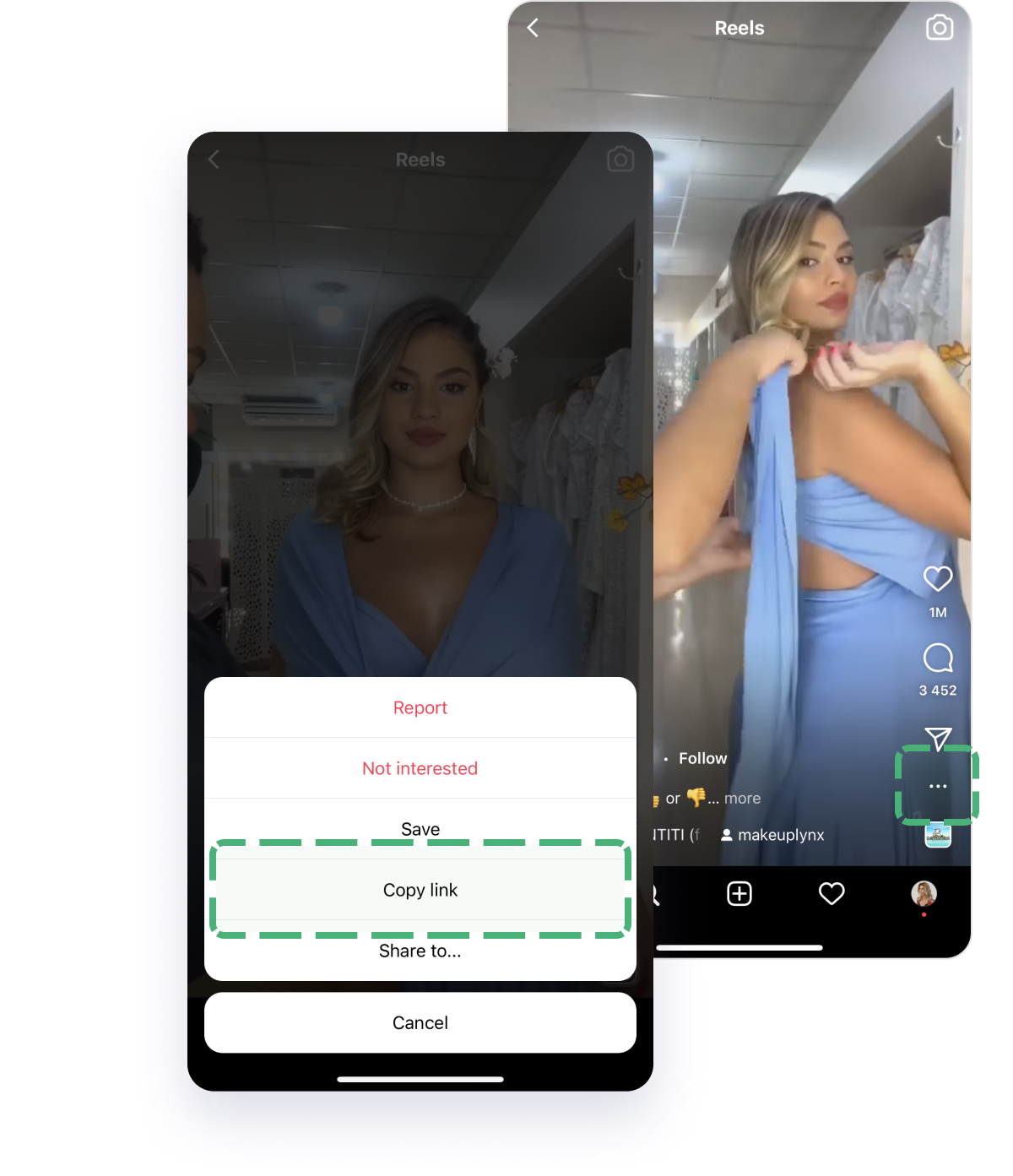 The Reels video you've downloaded from Instagram with this simple scheme will be in the original quality — the best you can get from social media.
Note: When a video is uploaded to Reels from a user's smartphone, the quality is already compressed by the social media servers in order to take up less memory. So If you get the Reels in any other way, you'll download a double-compressed video file. With the Inflact Reels Video Downloader, you get the video file right from the code side of the Instagram app — so it will be saved in the best quality possible.
Why are Reels so popular on Instagram in 2023?
As soon as it became possible to post Reels videos on Instagram, many users said that this is one of the best and most effective ways to gain followers organically, without using paid promotion methods. Why are Instagram Reels on top of popularity in 2023?
№1 reason: Short videos like Instagram Reels are more comfortable to consume
We live in a digital era, and the ability of a person to concentrate on any subject has undergone significant erosion. According to a study, active social networks users have reduced their attention span from twelve to eight seconds. So the short video is just more comfortable to consume.
The amount of content offered on social media far exceeds the amount of information that a person is able to assimilate. The user just scrolls the display until a dynamic, bright and certainly short video attracts their attention. So the habit of watching short videos drives all the video-containing platforms to offer a short format for their users to create. TikTok is the leader now, Instagram is rapidly catching up, and even YouTube has joined the race!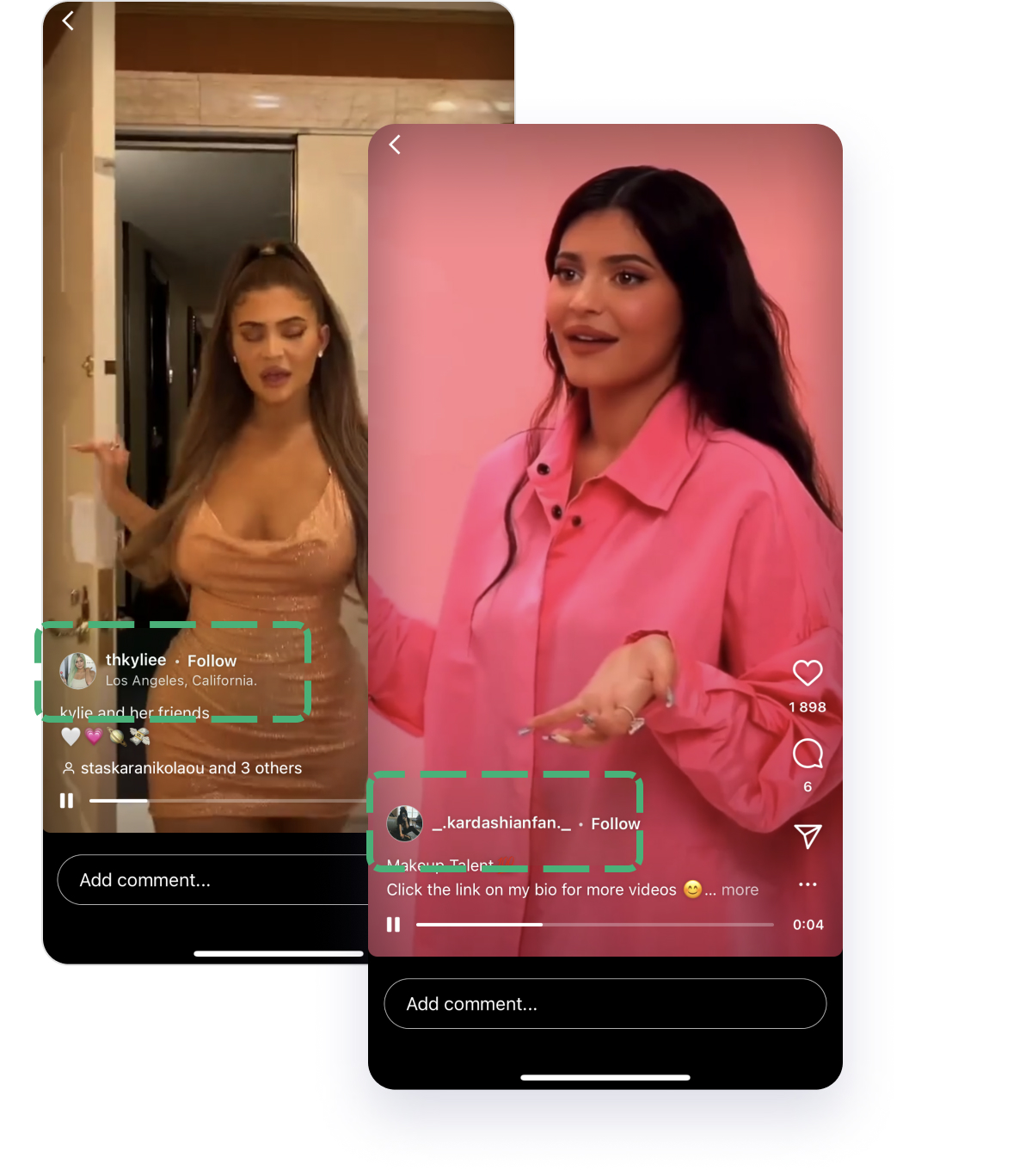 № 2 reason: Repeat effect works for short videos
Short videos create the "repeat effect". The videos last up to 60 seconds, so they will most likely be watched several times. This wouldn't happen with a 70-minute video. Most bloggers and companies are chasing such repeat viewing to enhance their brand message and get a higher number of views.
№ 3 reason: Instagram promotes short videos more
The algorithm is intended to offer personalised content to each user. Selection is made on the basis of what has held a user's attention in the past. Such short videos, which the user wants to watch many times, generate addiction. And this effect is loved by social media.
№ 4 reason: Short video is more convenient to watch on a smartphone
The growing popularity of short videos is also explained by the convenience of viewing them on mobile devices since most of them are shot in vertical format. The mobile share of internet traffic is 56% for now, and it only continues to grow.
№ 5 reason: Young people love short videos like Instagram Reels
The fifth reason for the popularity of short videos is their focus on the youth audience, which is most actively using social networks. Advertisers who are interested in engaging this group are well aware that young people have been accustomed to this type of content since childhood and focus mainly on it.
Note: Short videos promote the rapid release of dopamine and serotonin — hormones of pleasure and happiness. Watching short videos is entertainment available to every smartphone owner at any time, especially during lockdowns and quarantines.
How to create Instagram Reels videos destined for superstardom
Instagram highlights entertaining, funny Reels
Try to make your videos meet this definition. Don't try to shoot a minute-long video right away. Let it be short, but keep the audience's attention throughout the video. Insta will more often send such Reels to the recommended list.
Use trending music and effects
Study what is most popular now and apply it in your Reels. Many users watch such videos through the library of singles and effects, and you have every chance to get there. And this, again, is an increase in coverage.
Think over the plot
The video should be catchy from the very beginning. Therefore, try to use either a cool interesting scenario, or a quick change of the picture. And, of course, do not forget about the quality.
No logos or watermarks
The social network has officially stated that it will artificially restrict the coverage of such videos. Therefore, if you reload Reels from TikTok, use a special program to remove the icon.
Release Reels regularly
And preferably not a single video per day. The logic is simple: if you like something, it is very likely that the user will go to the rest of the videos in your profile and watch everything. Plus, it is necessary to analyse what the audience likes more.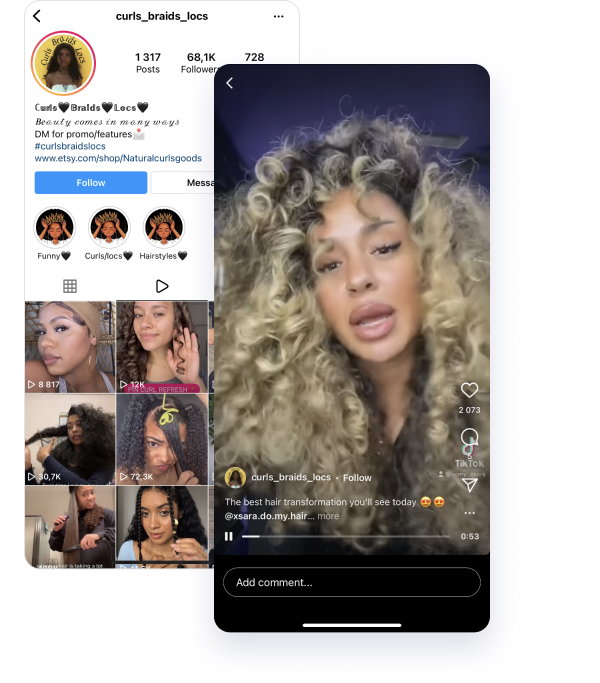 Announce the Reels in Stories and in posts
This way you will be able to get views from a loyal audience, and the algorithms of the social network will find the content interesting and send it to recommendations.
Finally, Reels are a super trend
Another way to increase coverage is to shoot a Reel with an already well-known blogger or co-author it with a company. It is very likely that part of their audience will go to you. You will find out how to do this in the text below.