The current Instagram trends had gathered over 1 billion active accounts worldwide in 2020, and the COVID-19 lockdown added 186.3 million new users. By the end of 2021, that number grew to 1.07 billion and now is projected to reach 1.18 billion by 2023.

That is why this social media is only becoming more powerful and important for those who have business or influencers accounts here. And that is why it is so crucial to follow trends on Instagram.
Moreover,
90%
of Instagram users follow businesses online, and most of them interact with brand accounts. In fact, two out of three users believe that a social network is the best place for engagement with a brand.
So, if your company is one of over 25 million business profiles, you should know what trends on Instagram 2021 to give up and what trends to follow in 2022 to be on top of social media popularity.
Here are seven top content, viral, and even Instagram reels trends predicted to be the strongest in 2022. And if you're aiming to be the up-to-date and respected Instagram account - follow them, and soon you'll get your audience to grow for sure.
1. The Instagram trend for carousel posts & memes (continues) going viral
Instagram carousel posts and memes are not going anywhere in 2021. They are ideal tools for growing on Instagram as they are easy to share. And with the disappearance of likes, we predict that content that can be shared and saved will become even more important in 2022.
You can take the educational path, or you can raise awareness about social issues and talk about what to do and how to do it.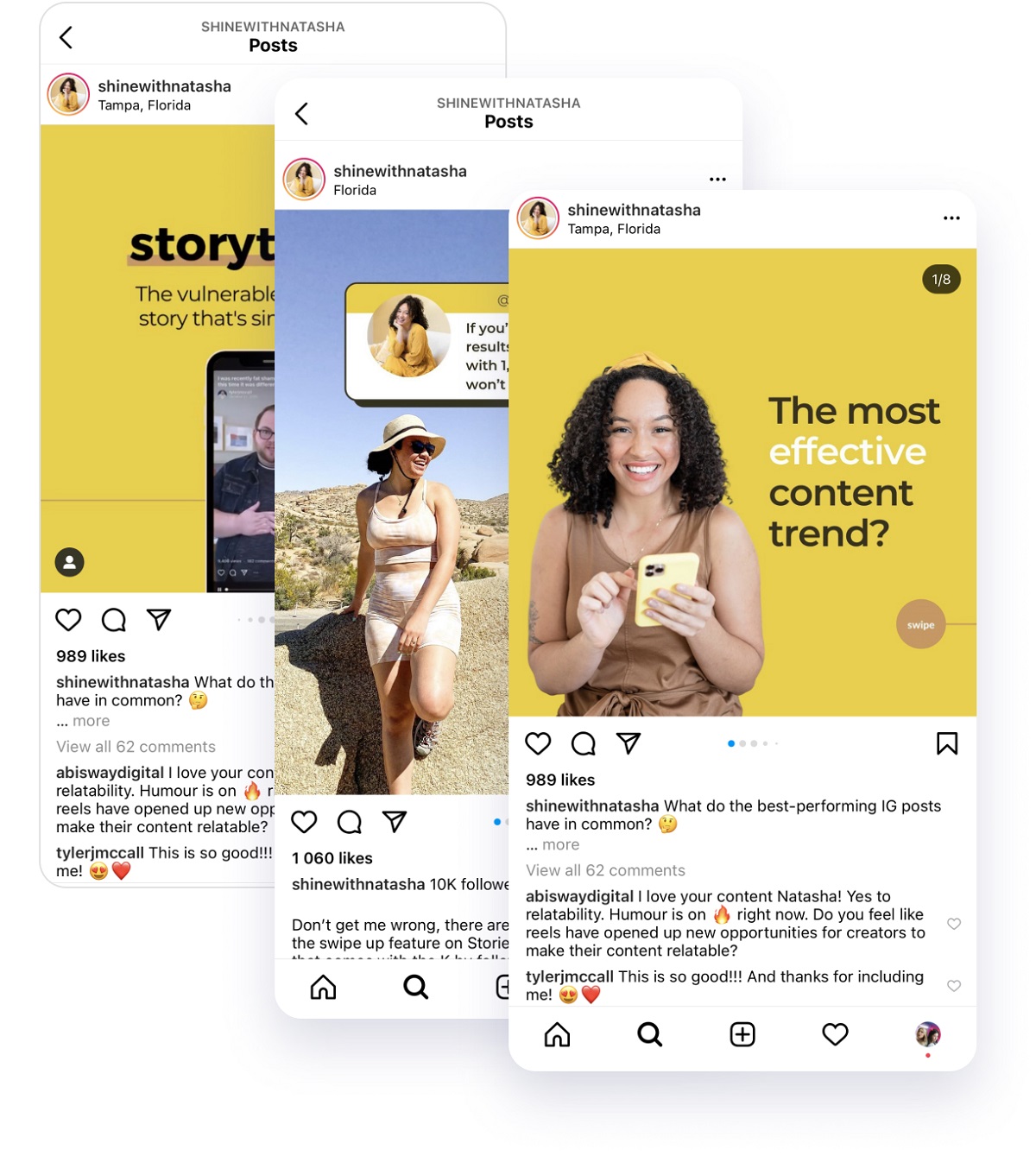 Creating informative carousel posts can increase engagement and reach, as your community is likely to keep them (and come back to them later) or share them with their followers.
The same can be said for memes. Memes that are done right create comic contrast and encourage users to share with friends and family.
The best tool to create a tremendous and born-to-be viral meme is an Instagram downloader. You can just copy the link of any meme you want to post in your carousel post and paste it into the Downloader. In a moment after you click the Download button, the image will appear in your device library. So you're ready to follow meme trend on Instagram.
Meme Instagram trends for businesses, 2022
Before incorporating memes into your social media strategy, it's important to consider whether they are associated with a brand.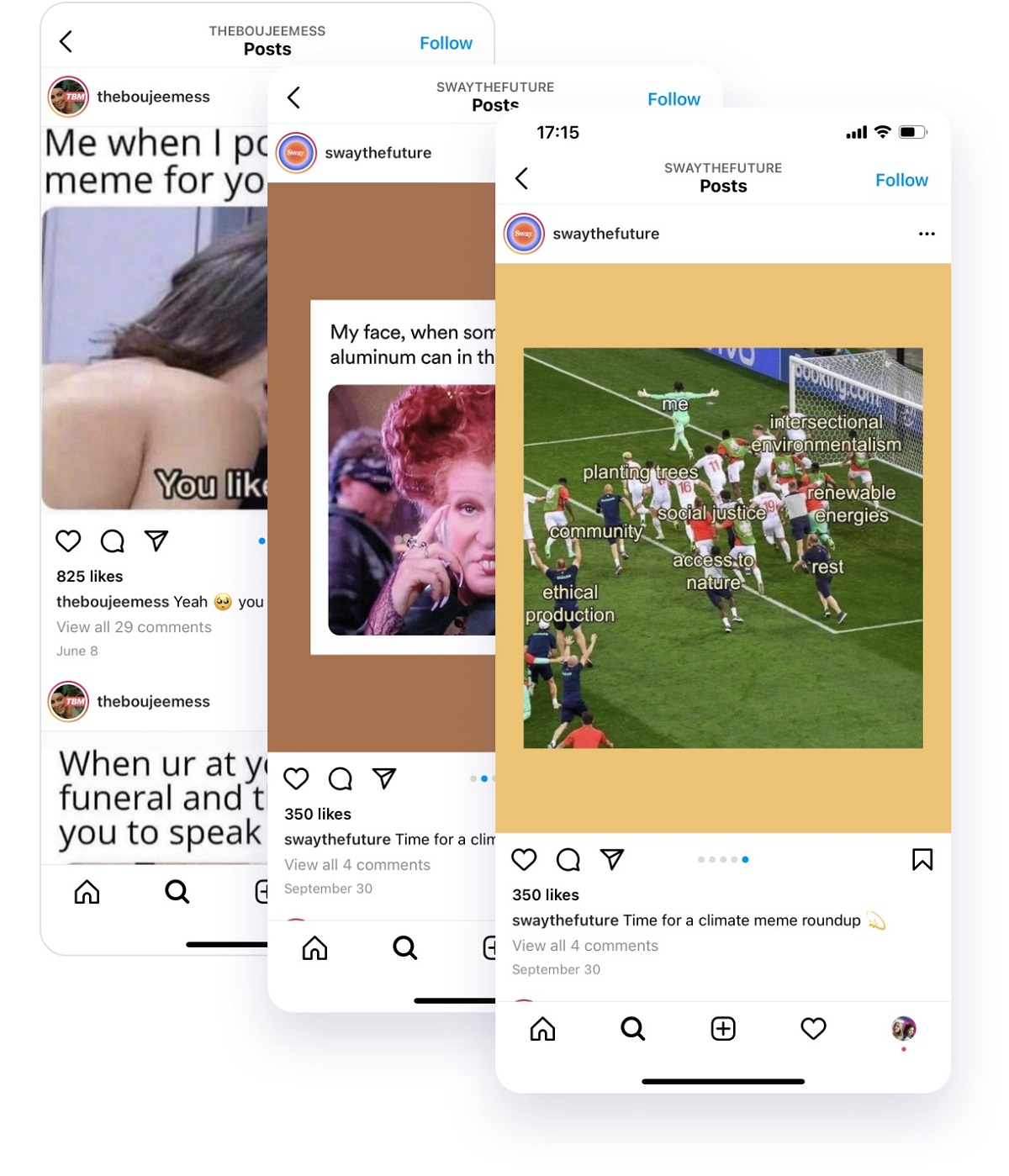 Does it make sense for your brand to communicate in this way? If not, then normal (not humorous) content carousel posts are your helper.
2. Trends on Instagram about short forms of video content
TikTok took the world by storm in 2020 with its quirky, casual, and creative videos. It was the perfect escape during the quarantine and bans and became extremely popular with the younger Gen Z audience.
But they're not the only ones who love TikTok! Millennials and seniors alike flocked to the app, and Instagram noticed that. Their answer? Instagram Reels.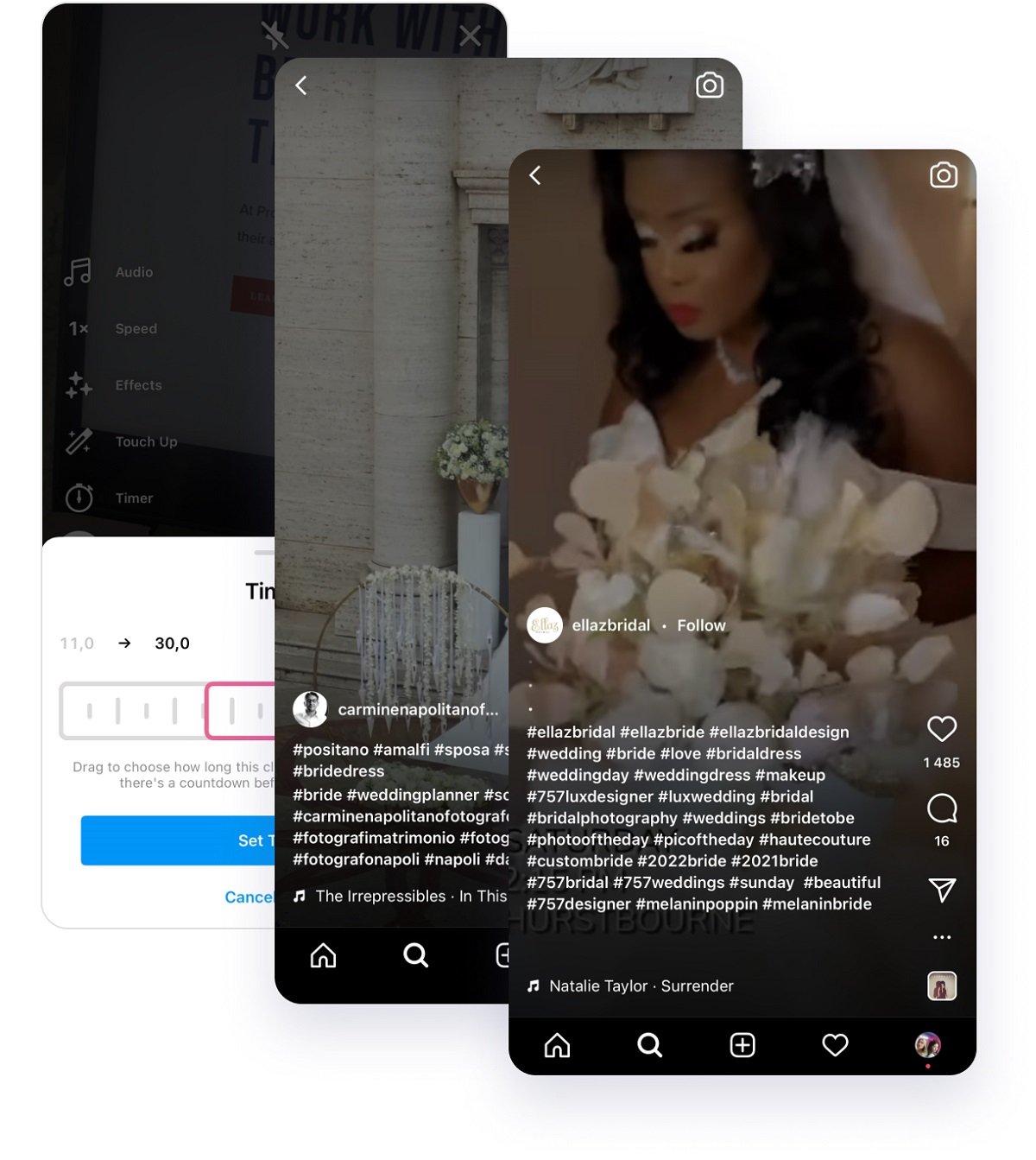 Although Instagram Reels is a new feature, Instagram users have already shown that they like small content, with daily over 500 million Instagram Stories users. And in 2021, it was a big Instagram Story trend. Everybody made tons of Stories. So it is a time of Instagram Reel trend now.
Actually, you can download any video from Instagram to reuse for your Reels.
The shift to short video content can be the result of reduced focus, ease of sharing, or the potential to go viral.
With Instagram Reels, brands and creators can create educational content, showcase their products or services, and be creatively entertained.
In 2022, we predict Instagram reels trends to be:
continuing to experiment with Reels, for example, increasing it to 60 seconds and introducing the "duet function."
creating a more personalized Reels algorithm
brands and influencers working together on Reels content
brands will be more focused on videos and stories on Instagram rather than posts
3. One of the top Instagram trends is credibility in captions and posts
Authenticity is a growing 2021 Instagram trend, and we predict it will become even more popular in 2021.
This year, more and more influencers have used their platforms to share less carefully curated and filtered content and discuss topics such as loneliness and self-esteem.
Moving from "perfection" to transparency can make a big difference - such posts and Stories can often receive hundreds of comments.
The trend of Instagram businesses and influencers - more honesty
And it's not just influencers who take advantage of this – brands have jumped at the trend, too.
Being open and honest about doing business (especially during a global pandemic) can build a stronger, more supportive community and drive traffic to your site.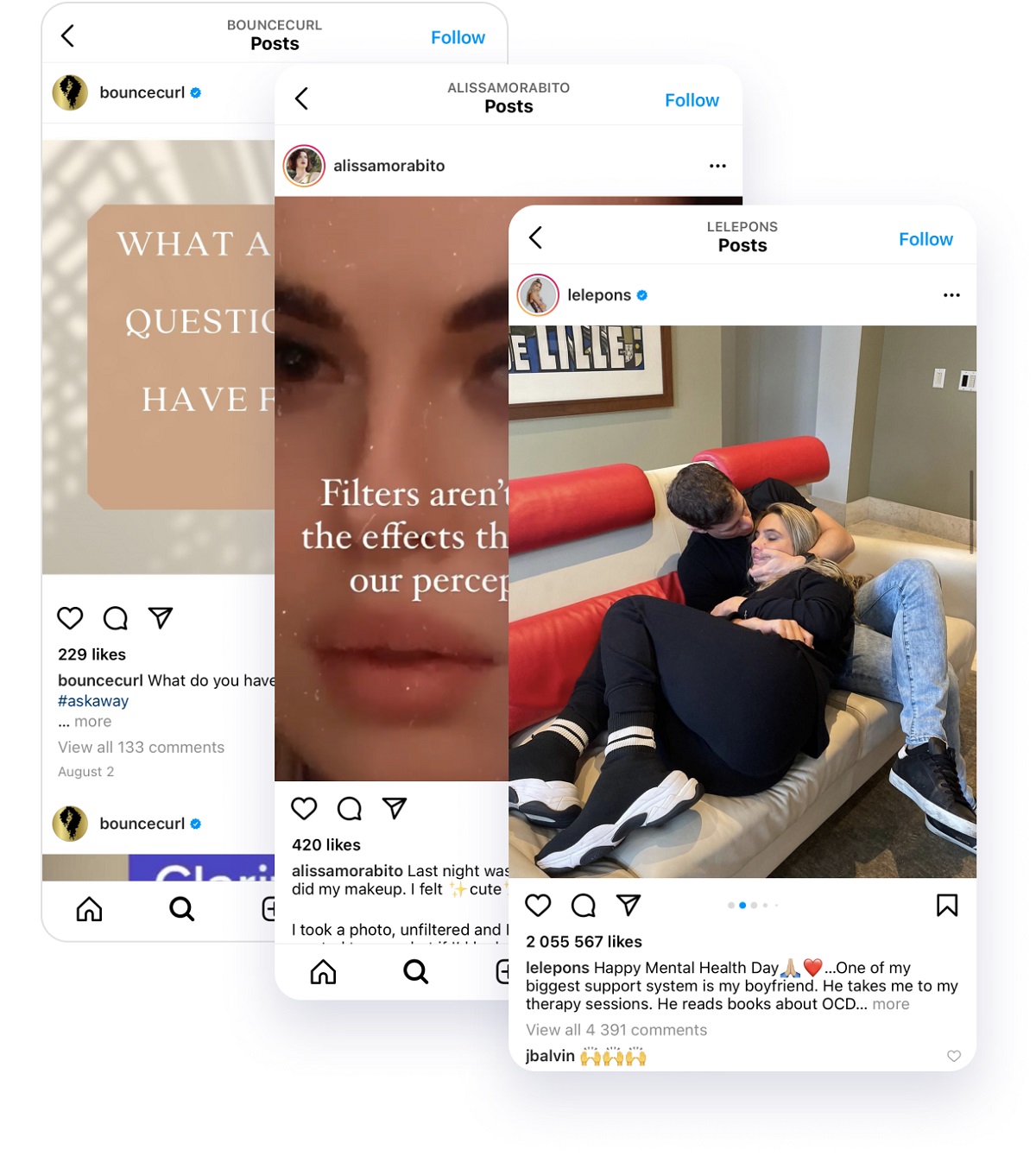 We've noticed a growing trend in conversations about mental health, body positivity, entrepreneurship, and more in 2021 – and we predict more open books to come in 2022.
4. Instagram fashion trends now set by shops - and this is an e-commerce tools trend
2021 was the year that Instagram continued its try to become a digital showcase for brands and creators.
With the advent of Instagram Shopping, there is a more convenient way to find products available for purchase. That gave users the ability to "Browse Stores," view "Editor's Choice," and much more.
Instagram Shopping trend 2022
And that's not the only e-commerce feature in Instagram's toolbox. Over the years, Instagram has released e-commerce tools such as:
Shopping posts;
Story stickers;
Purchases from Creators (purchases from creators);
Instagram Checkout (purchases on Instagram);
Shopping life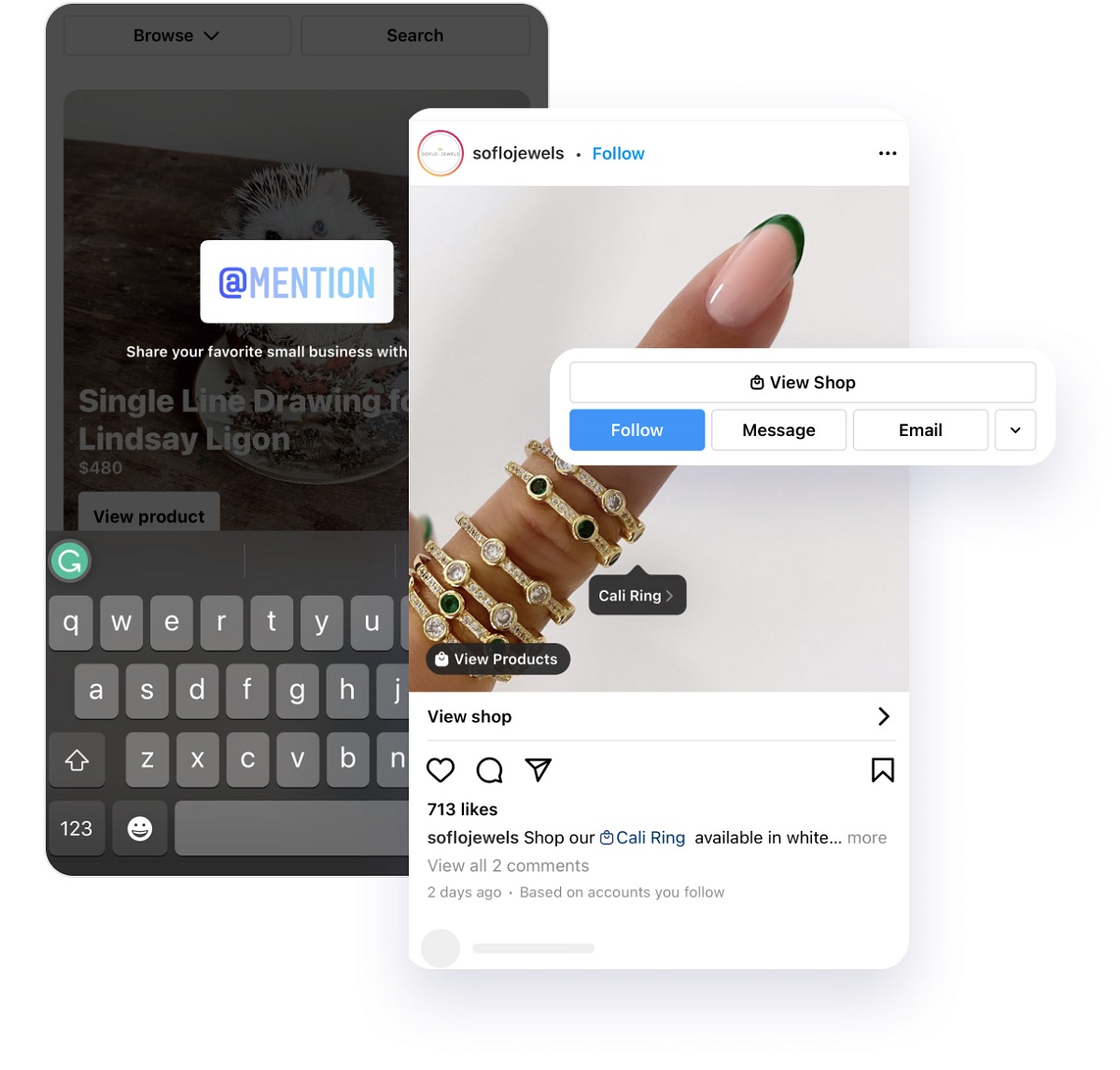 Why have many of these features become available globally, and why is there an increasing focus on e-commerce tools?
According to a May 2020 Instagram press release, this was a response to the COVID-19 pandemic:
"Many small businesses are struggling right now, and with store closings, more and more are looking to take their businesses online.
Our goal is to make shopping easy and enable anyone, from small business owners to global brands, to use our apps to connect with shoppers."
That is why it was not too late to launch an Instagram shop in 2021, and it will not be late to do it in 2022.
5. Augmented reality connection Instagram trend
As AR/VR gains more attention, Facebook is working to become a leader in this area and, if it wants to maximize its appeal in this area, especially among younger users. It will also need to integrate more AR features on Instagram. And this is not only about beauty masks and branded AR filters.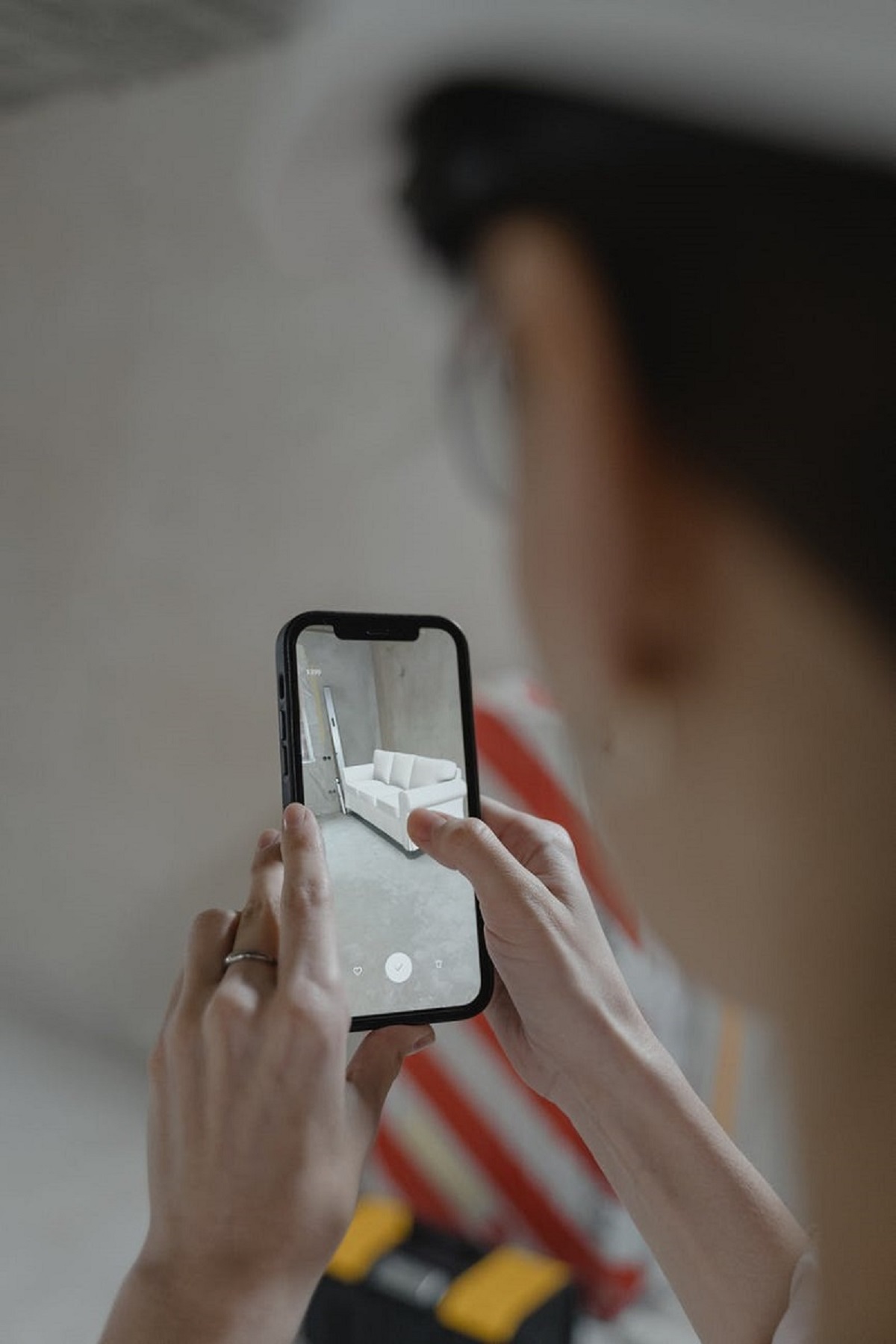 How this Instagram trend will it look in practice?
Instagram will be directly linked to its augmented reality glasses and tools, will be openly used as a platform to showcase your video footage, and will also be connected to the evolving augmented reality capabilities through Facebook wearables.
Just like Snapchat, where you test your AR capabilities, Instagram will be Facebook's AR portal, where it will connect its evolving capabilities with users. This will also extend to NFTs (already in development) and digital avatars, which will increasingly integrate into the IG experience.
6. Focus change for current Instagram marketing trends
We were half expecting Instagram to try it out in 2021, but with video becoming more relevant, we're more confident that this is what the platform is heading towards eventually. Instagram social marketing will change soon. It will provide users with the ability to open the app to view their latest stories or videos, as opposed to traditional feeds of images and video posts.
Video engagement is already dominating the platform, judging by trending on Instagram. With the Reels trend being its fastest-growing element. With that in mind, it makes sense for Instagram to focus more on these formats, and I expect it to start with the additional Stories/Reels home screen option first before eventually ditching the traditional feed entirely. Even Instagram aesthetic trends will be created right in Stories and reels.
Users will continue to be able to post images in this new state. Instead, they'll just share them to Stories, which will remain on their profile by default. Then they will discover the variable Stories/Reels feed, relying on interaction with both.
So, if you're not ready to face any changes - it is better to download all content from yours (or any!) Instagram account. And finally, feel safe, as all the info will be stored locally.
This is a big step from the app's beginnings, but broader user behavior indicates that it is the future, and if Instagram wants to stay connected, it needs to move away from its original focus.
E-commerce sections, like Instagram shops, will be the only area that uses traditional static messages.
7. Instagram-based shows marketing trend
The first Instagram series is dated July 2013. However, the real fashion for this visual social marketing idea on Instagram has come only now. Special companies are engaged in the production of serial films, and the series themselves have significant budgets.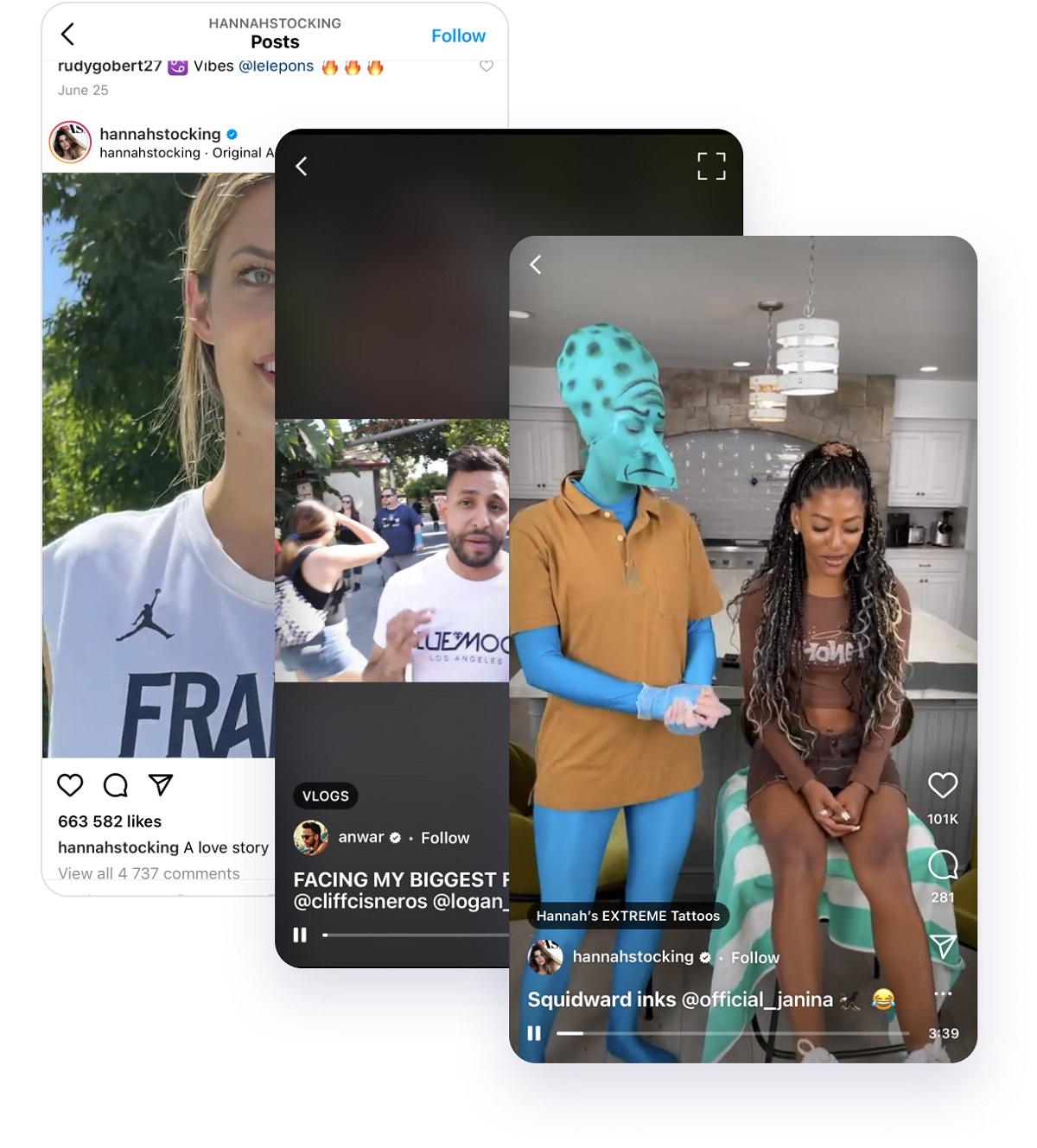 How do you use the miniseries format to follow an Instagram trend 2022?
Brands very quickly picked up the new format and began to use it for the benefit of sales. So, the clothing manufacturer GAP launched a whole soap opera on its Instagram. Or you can even shoot a reality show!
What was once a beautiful photo-sharing app is becoming a complete e-commerce platform that allows brands and creators to monetize their content. And we don't think Instagram will slow down anytime soon.
2021 is just around the corner, and with so many changes happening, it can be difficult to plan for the future.
But with these seven trends, you will be better prepared for the future of Instagram marketing and can begin to allocate the resources you need for your Instagram strategy for 2022.