If "what does IG mean" is the first thought when you see this abbreviation, this article is just what you need.

Today abbreviations are so widely used especially in a written speech that sometimes it may seem that you are reading just a strange sequence of letters with spaces but without any sense.

Nevertheless, as a rule, all these abbreviations have a very simple meaning. But of course, if you have never seen them before it may be rather challenging to guess what they could potentially mean.

But now I am going to answer to one rather popular question about such an abbreviation (yes, this question is "What does IG mean?") and you will see that quite often the answer is much closer than you have supposed before.

However, to begin with, let's try to remember where you could have seen this abbreviation? Maybe on some social networks or in blog posts related to this topic? Yes, we have already practically found the answer.






What Does IG Mean in text? It's Instagram!
When I've mentioned social media, it was not just a random choice. As a rule, this abbreviation is used precisely in this sphere. And it is absolutely not surprising, if you know (and yes, you already know) that it is nothing more than Instagram. It can be also referred to as Insta as well.

Today it is the most popular network worldwide that have already exceeded the borders of just a simple app for sharing pics and short videos (though initially, it was exactly such an app).

The app was launched in 2010, initially for iOS-powered devices only. Nevertheless, for these years it has shown amazing growth rates.

Now the platform unites people from all over the world, practically of all generations, professions, social statuses and interests.

On Instagram, you can easily find an account of your favorite celebrity and see what he or she has eaten for breakfast today (maybe I have a little bit exaggerated but it's not far from reality). Or you can become an Instagram star yourself if you wish of course.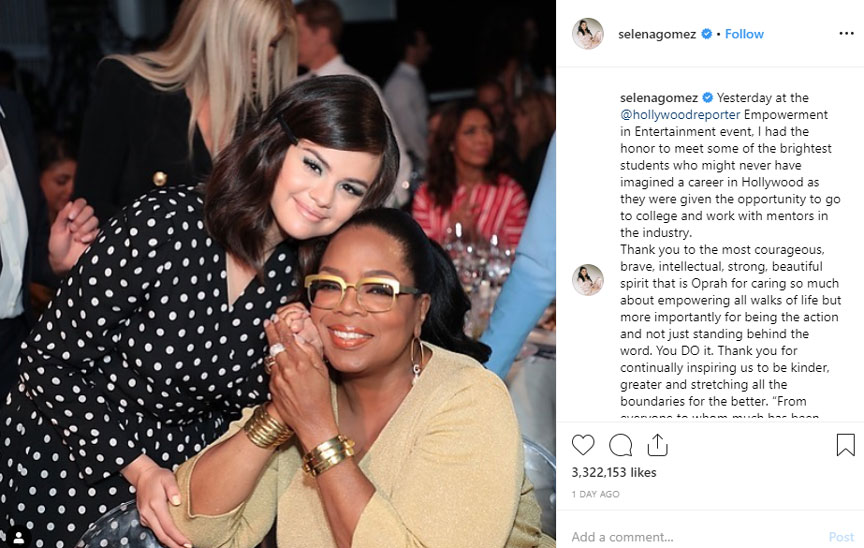 What does IG mean for a wide audience?
The majority of people who have initially joined Instagram use it as a social network to stay in touch with their friends and to share photos from vacations and trips. Nevertheless, now the platform can offer them much more. It has become an extremely valuable source of information.

For example, if you are interested in medicine, you can follow some accounts run by doctors and read their recommendations.

Moreover, it's a well-established marketplace. On Instagram you can find practically everything: you can follow some world-famous brands that have created their account just to stay closer to their target audience or you can find some small brands that have come to Instagram to grow and develop.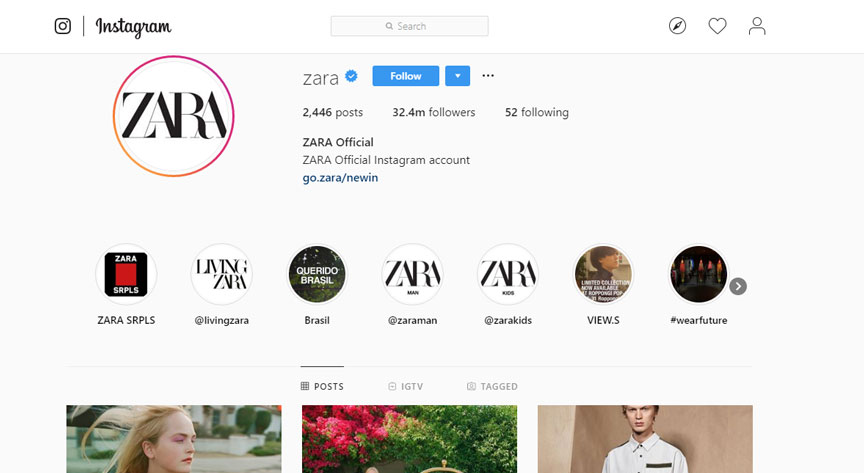 What does IG mean for businesses?

For businesses, Instagram has become an unbelievable
powerful promotional tool
. As I've just mentioned brands of all sizes and kinds are joining Instagram to widen their outreach. The same do people who want to run public accounts (which means to promote their personal brands).
The idea of the promotion is the following: you should post the content (pics and videos) that you consider to be interesting for your audience. It helps you to establish communication with them and promote your brands. If you need
ideas for inspiration
, here are some.
Moreover, Instagram allows you to share your thoughts in captions. There are no strict rules but there can be some more or less
general ideas
that you can use.
There is also a great opportunity to engage your audience via
stories
, a special section where your photos and short videos will be displayed for 24 hours only. But namely, this feature allows you to organize various polls and voting for your followers to boost their activity.
But it is still not the end of all the opportunities to let people know about your account. There is one more an extremely easy but really efficient tool - hashtags. Just choose the popular hashtag that your potential audience may be interested in, add it to your captions and wait for new users to come to your account. By the way, our completely
free hashtag generator
can help you to find the best tags for your post.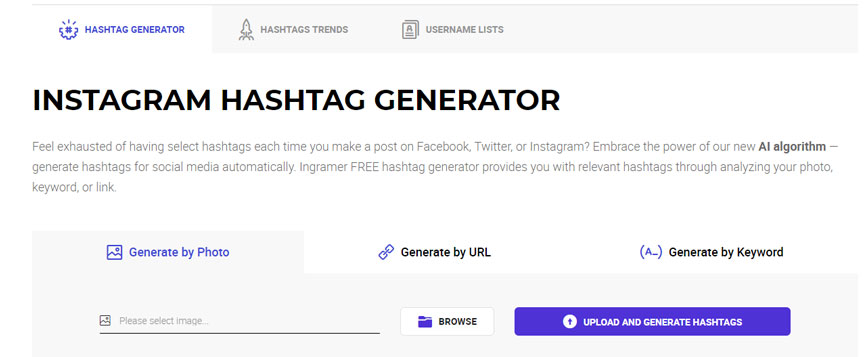 Hurry up to learn
How to Make Money on Instagram
and finally start doing it!
I really believe that you will find my explanation detailed and help enough and that the thoughts "
What does IG mean in text
" won't prevent you from understanding the entire message or article where you see this abbreviation.
Once Again: What Is IG Meaning?
As Vladimir Nabokov said: A good reader, a creative and active reader is a rereader. I want to solidify knowledge on IG abbreviation topic according to such a beautiful quote.
So,
what does IG mean?
Instagram is encrypted through this abbreviation. Regardless of why you use the visual platform - for business or personal blog - you need to automate some Instagram promotion processes.
I strongly recommend using
Direct Messaging
and
Scheduled Posting Modules
. Why?
With the help of an Instagram Direct Messenger, you can boost x5 sales and build love communication with your first-timers and loyal followers.
With the help of an Instagram Auto-Planner, you get x7 Instagram impressions and help you find an ideal posting time on Instagram!
Don't forget about the Hashtag Generator - a tool that can provide stable followers growth for your account on a day-to-day basis.
Okay, now, i.g. meaning is clear, future Instagram promotion strategy is too. The rest is your oyster.
What Does IG Mean In Text?
Without fanfare, 'IG' is the internet slang word that could be decrypted as "I guess" or "Instagram." Both variants are widely used. The conversationalist determines the IG abbreviation meaning from the situation.
There are two obvious reasons why conversationalists could use this acronym:
it's a great way to speed up communication;
you don't waste time to type "I guess" or "Instagram", declining the amount of typing necessary.
Pretty widespread word of the electronic vocabulary is "IG". In this article, I tell you about IG meaning and give data on its descent. Moreover, I have prepared examples of using IG abbreviation in online communication and synonyms of IG abbreviation with the help of you will expand your vocabulary and flex your communicative muscles.
IG Abbreviation Background
IG idiom origin is difficult to identify. How to appear abbreviations? The individuals use them during the time, and acronyms acquire the status of a rule.
The modern communication is a world of people who want to convey the maximum amount of information with minimal cost. We want to save time, leading to many acronyms and abbreviations, without the knowledge of which it is easy to "get lost" both in a friendly conversation on social networks and in business correspondence.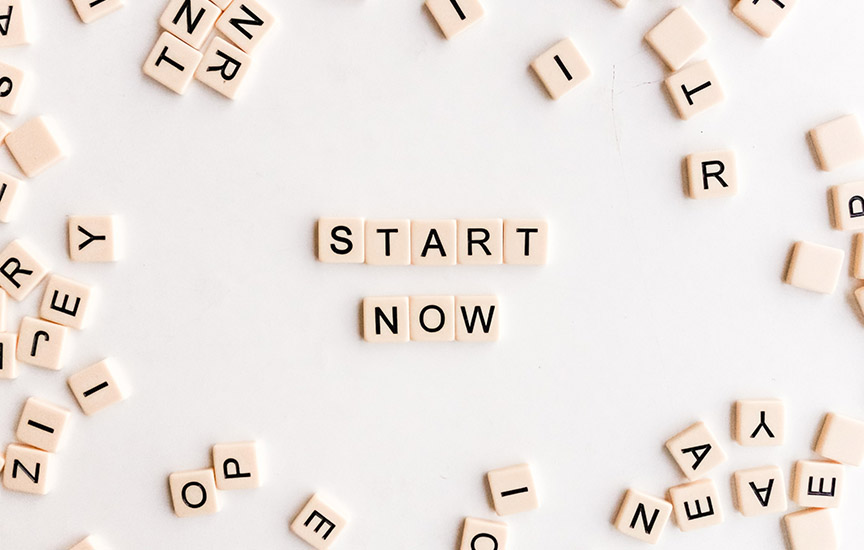 Today it is difficult to imagine a modern person without communication on the Internet - social networks, forums, instant messaging systems, various chats. If you communicate through messengers or social media platforms, you probably know that abbreviations are a norm in the world of web communication. For instance, we use "u" instead of "you", or "inspo" in place of "inspiration."

Abbreviations are used not because of a low level of education, but to save time and quickly convey their thoughts. Talking to individuals, we can easily express a large amount of information by spending a few seconds. On the Internet, you will have to spend a minute to express a short thought. As a result, all the ideas are often forgotten. In this case, various reductions come to the rescue.

At the beginning of the Internet era, online status was a high-maintenance item. Consequently, brevity was also necessary from an economic point of view. The small screen size and a limited number of characters led to a new language. The language of mobile messages was based on the use of certain slang and recently created words. Although oral discussions are less formal than text messages in which standard polite phrases and other formalities are preserved. Nevertheless, you can omit all formal phrases and immediately go to the question without the preface in the text message. Due to the limited number of characters, interlocutors can avoid digression and control the time of the conversation.

So, we can highlight three reasons for abbreviations:


They save your time. The role of information technology is growing. Teenagers spend most of their free time chatting and instant messaging, and the factor of saving time in such communication plays a significant role;
They create a new encrypted language. For adolescents, an abbreviation is a form of coding of information so that it is unimaginable in the eyes of adults;
They make the language more expressive. In addition, an abbreviation is often a tool for artistic expression and language play.
With the formation of abbreviations, Internet users demonstrate a remarkable capacity for coming up with awesome words. According to statistics, there are currently 5 000 000 registered English abbreviations.



Examples Of IG Meaning
There are many spheres where IG acronym is used. But what does IG mean on Instagram? Consider the merits of this case.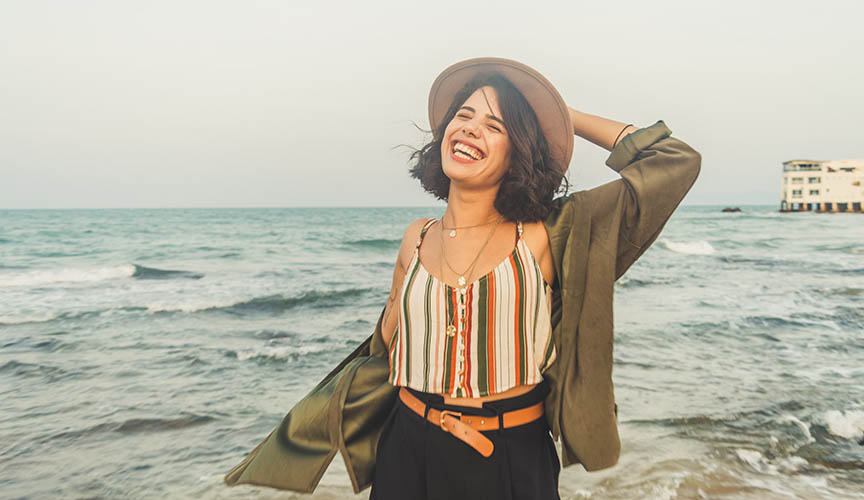 As we mentioned above, IG is the shortened form of the visual platform called Instagram. And IG abbreviation can mean "I guess". The IG meaning depends on the context of the conversation.

Dear Instagrammers, I've prepared three variants of IG meaning for example so you are not totally confused.

Scenario #1. Two besties discuss the account of Billie Eilish.
Josey: Billie uploaded the fresh video on her IG acc last Sunday.
Angy: Really? This girl is rarely uploaded depictions and videos.
Josey: Yeap! The one Billie published last Sunday is freaking awe-inspiring. It is a home video where she was a child. It's so cute!

Scenario #2. Two students communicate with each other before the exam.
Peter: Have u read all the materials?
John: Pfft. I haven't all the information. IG I need materials critical of the politicians who currently find themselves in power today.
Peter: Head over to your IG direct. I send you some useful articles.

Scenario #3. Two colleagues are trying to find an innovative and creative solution to meet the challenge.
Mary: Hello!
Christina: Hi!
Mary: I'm talking about the text on social networks.
Christina: Do you need pictures?
Mary: Yes, I need a picture. And one more thing... Wait a minute, please.
Christina: Come on.
Mary: Tell the person who create Twitter captions that the maximum number of characters is 232 without spaces. And when I start correcting the text, it seems that the entire text is important and you can't delete anything 😅😅
Christina: Ok. Ig you can use the ig texts. It is not big...
Mary: Ok, thanks a lot!

All I want to say that the IG meaning depends on the situation.



How To Say IG Another Way?
You can use in place of ig in your online conversations to mean the same things.

IG synonymous block (when you want to call Instagram another way - It will be extremely useful for copywriters who knows all shadows of creative crisis):

Insta;
The visual platform;
The Image-centric app;
The instant photo-sharing application.
IG synonymous block (when you estimate or suppose something without sufficient information to be sure if being correct):

Estimate;
Hazard a guess;
Reckon;
Gauge;
Judge;
Calculate;
Guesstimate;
Surmise;
Hypothesize.
As you see, the possibilities of using IG (in the sense of "I guess") are endless. Use it and learn new words that will help you to expand your wordstock.



What Is Meaning Of IG When You Are A Blogger/Businessman
With the help of this article, you had learnt what does ig mean in texting. There are endless numbers of meanings. IG text meaning stands for the visual platform Instagram, ignorant, or I guess. Now when you are sansey in acronyms-universe and even know about the abbreviation origin, it's high time to turn to more an interesting and important topic, such as an Instagram promotion. I have decided to split this gigantic topic into three chapters - Why should you start your promotion on Instagram, How to start your promotion, and What is meaning of IG for your personal blog/business.




Why should you start your promotion on Instagram?

Instagram is one of the most promising social platforms for business promotion. Firstly, the popularity of this network is increasing day by day. At the same time, Instagram users love to engage with each other, brands, and companies. Secondly, Instagram allows you to publish and consume visual content that is perceived by users better and faster than text. Don't forget about the ability to use Instagram literally on the go with the help of mobile gadgets. It turns out to be an ideal social platform for a modern person living at a frantic pace. Thirdly, the image-sharing platform successfully generates immediate conversions, unlike traditional social networks.

Let's look at the statistics! According to the Rew Research Center, near 17 percent of total users over the age of 18 check your Instagram feed every day. A demographic core of Instagram auditory is young people between the ages of 18 and 29. It is about millennials who often decide to buy something driven by social networks. With a gender dimension, girls dominate on Instagram. Instagram users actively use this photo-sharing app: near 57 percent check your Instagram once a day, 35 percent check your Instagram feed several times a day.

The publication Hopes&Fears makes simple and clear arguments in favor of using IG to promote your business:

HF online clothing store attracts about 80% of shoppers through Instagram;
The BBM resale store attracts 65% of customers through Instagram;
The KK handmade store attracts customers exclusively through Instagram.
Certainly, these figures are not derived from a study with a representative sample. We are talking about examples that confirm the ability to use Instagram to promote business on the Internet effectively.



How to start an Instagram promotion?

Your main task is the audience interested in your product or service. What should you do to attract fresh followers? Bingo! Сreate the account! Looking ahead, your glorified page, like a perpetual motion machine, will promote yourself. But to gain excellent results, you need to hard work and automate some tasks such as liking, following, commenting, Direct messaging, and Post Scheduling processes with the help of an Instagram bot.

By creating the account, follow the next tips:

The main goal of your page is the conversation and attracting the targeted audience. So, all posts should be interesting for your potential and current followers;
Your content should be unique. Forget about the "copy-paste" function;
The image of your post should complement the essence of your captions. Your captions should reveal the nature of your image.
Don't believe in instant popularity, even if gurus of promotion promise that your page gets into a TOP overnight. Auto-liking or auto-following can be short-lived. Our task is to start the engine and pour gasoline occasionally.



What is meaning of IG for your personal blog/business?
So, you are a beauty/travel/food/fashion blogger. How to increase your engagement rate and promote your account on the photo-centric platform? For ordinary users, Instagram is a platform with an increased concentration of tuning body, sunsets, the sea edge, cute cats/puppets, and selfies. For a blogger, Instagram is a place where dreams come true.

Success on this social network dramatically depends on the degree of profile popularity, which is measured in the number of likes and followers. Yep. An Instagram running is a time-consuming practice, so many bloggers prefer to hire a social media specialist. He creates a perfect visual grid, posts your content in 'happy' hours when your followers are particularly sensitive to beauty. He also has responsibility for making up welcome templates for first-timers and writing down messengers for potential partners.

Don't forget about picking trending, niche, and non-niche hashtags and tracking for all Instagram innovations. As you know, Instagram is the constantly developing application, and we don't exactly know the algorithm of its work.

So basically, an SMM-specialist promotes your Instagram account on a professional level. But if you are a beginner, you want to save your money. A convenient and smart Instagram bot is a snazzy way to delegate the part of your casual responsibilities and free your time for more important tasks such as creating high-quality content. Inflact can:


Say 'hello' to your first-timers and 'let's collaborate' to influencers;
Plan posts;
Pick relevant hashtags;
Download video, photos, Stories, IGTV straight from Instagram;
Inspire. Head over to the Inflact blog. There are full of useful tips and tricks that help you skyrocket your promotion on the image-centric app. The dose of inspiration is guaranteed.
Before we jump right into the depth of the ocean of Instagram promotion, I want to say that it is no matter what is the meaning of ig in texting. The great question is, what does ig mean in the promotion.

Ladies and Gentlemen, there are unlimited possibilities of an Instagram bot.

What is IG and what does IG stand for? I hope you have got a precise answer!


IG meaning in general

What does IG mean in general? For some of us, it is the source of inspiration. For others, it is a place of business and a great sales channel. Some people are here just because of the memes.

Whatever aims you pursue, not a single soul will deny the fact that being popular on Instagram is cool. It is an honor, it is our reason to brag and show our status and life experiences.

Read on to learn the tips for promotion on Instagram!


What is the superpower of the Inflact growth service?

Followers are the base of the Instagram page, so bloggers need to concentrate on the topic of how to capture newcomers' attention. The second important question is how to engage with first-timers and those individuals who are falling in love with you and your content.

An Instagram bot helps to decide these questions.

In the beginning, an Instagram bot likes users interested in your niche - beauty, traveling, food, fashion, etc. You can set up targeting filters by gender, location, the number of followers/following. Notice, the target audience is a potential driving force for continuing and sustainable popularity growth on the visual content-based social media platform.


Direct Module

When you attract newcomers, you need to build a strategy of engagement with them.

How to engage with first-timers? Complete a brief welcome message - show a newcomer that you are glad to see him in your community.

We've prepared a portion of excellent examples of 'hello' messages.

Welcome message #1. Imagine you are a travel blogger.

"Hello! I'm Christina. I have great aspiration for travelling. I'm so happy to have you. There is always a place at our table for new travelers, and I love sharing content to show you all world".

This example is ideal when you want to highlight your passion. But if you want to offer something interesting - participate in the contest, for example, keep scrolling.

Welcome message #2. Imagine you are a cinema critic.

"Welcome to Paradise for cinemaholics!
My name is Viktor, and I am addicted to cinema-art. Take part in my cinema competition, and get gifts. Discover more through the link in the Bio section".

Welcome message #3. Imagine you are a designer.

"You are a part of the family now ❤️
Thanks for following me. I'm so glad to have you as part of our growing community.
I can't wait to see the designs and videos you create and watch your social engagement skyrocket!
Follow the link in the Bio to get started".

And don't think that you will send these messages to each new follower. Nope. No manual labour. Yep. Auto-messenger. Set up Inflact Direct Messaging module and keep calm - all your first-timers get your warm welcome message. Don't forget that you can beautify your text with emojis, an image, or a URL-link. Koza is a beauty hub that could rock your account with the help of … Direct Module! To adapt its techniques, read up to the end a fresh case-study called "How to Boost Response Rate and Sales?". It's high time to say hello to your new Instagram promotion and Sales growth bestie!


+67,4% of the traffic;
+51,3 of the average open rate;
+38% of the website traffic boost;
+increase direct requests in 4 times;
+income increase by 3 times.
Head over to the post and flex your communicative muscles!


Scheduled Posting Module
Say hello to your new Instagram promotion hero! With the help of Auto-Planner, you can upload your images, videos, and Stories at any time and compose the page attractively. The visual grid will help you. A grid can be based on the genre of photography. For instance, when a portrait alternates with a landscape, or on the type of content: posts with quotes alternate with photos without them. Select 3-5 types of publications and alternate them in your profile. This can be a photo of goods, reviews, stories, or just beautiful photos on your topic.


Hashtag Generator

With the popularity of Instagram, the potential of hashtags plays an important role for people to communicate and promote their business. You can use tags to indicate the category of photo and its affiliation.

Why should you use hashtags?


Self-presentation;
The actualization of the text;
Promotion of products and services;
Account navigation. ⠀
It seems that to write hashtags is an easy process, but several rules help you to promote your account on a high level. Read the article called "Case-story: How To Build a Fashion Community Via Trending Hashtags" and you will know how to make your Instagram promotion more effective.

Your goals when you create the account?


Arouse the interest of visitors;
Turn usual visitors into followers;
Keep your followers;
Turn followers into loyal clients.


Know about IG text meaning is good, but to be successful on Instagram, you need to post high-resolution photos and super-cool captions on an ongoing basis. Moreover, you need to engage with your followers - like, comment, follow, build communicative strategy, and pick right hashtags. Inflact is always ready to help!