We've developed a new possibility for Direct Messenger — to attach images.

Our Direct Messenger is evolving. Attachments are a new feature we are glad to introduce.
We do our best to make Instagram messaging more convenient for you as we know how complicated it can be to do business online on IG.
WHAT'S NEW?
We are so glad to tell you the good news — now you can attach pictures to your DMs!
The perks:
Send an unlimited number of images.
Send instantly — the download time is half a second.
No quality loss.
Delete messages any time.
Save images.
Related article:
How to Streamline Sales with Instagram DM on PC [+ Coupon Inside]
Have You Tried Direct Messenger by Inflact?
Try the convenient way of messaging on Instagram
From PC, Mac and any OS
Multiple accounts support
Labels for chats
Fast Replies
Emoji
Details and Notes
Attachments!
HOW TO ATTACH A PICTURE AND DELETE IT
How to send pictures on Instagram:
1. Open your
Cabinet
→
Direct
→
Direct Messenger.
2. Click the
Clip
icon.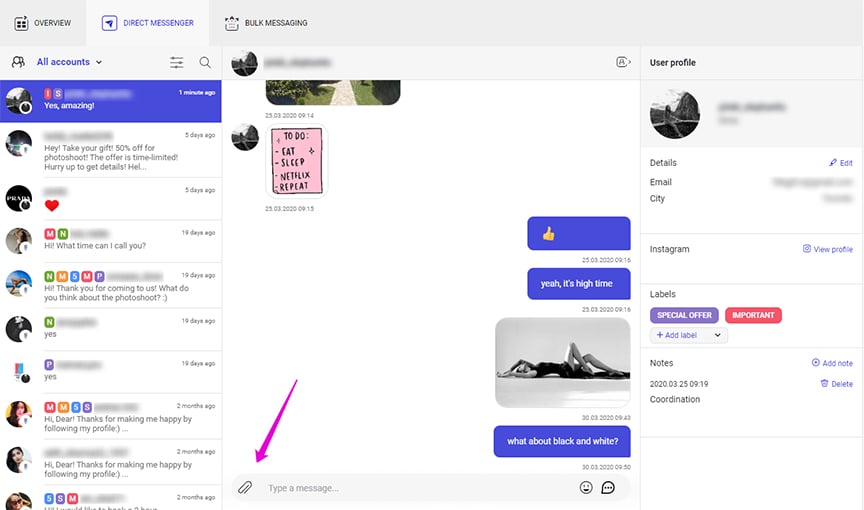 3. Choose the picture you want to send. It will be sent out immediately.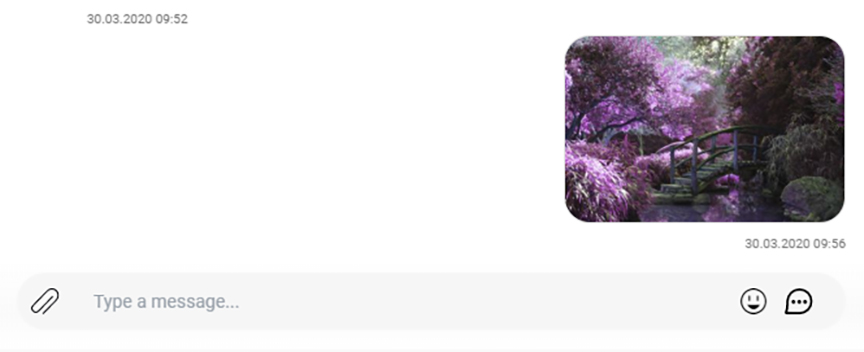 To delete it:
If you change your mind, you can delete any message, including images sent:
Move the cursor over the picture to see the Unsend Message button, then click on it.

HOW TO ZOOM A RECEIVED PICTURE AND HOW TO SAVE IT
To zoom the picture:
1. Click on the picture. It will open in a new tab.
2. Click once again to zoom it (the magnifier icon will appear).
To save the picture:
1. Right-Click →
Save as
to save the picture.
Related article:
How to Save Videos from Instagram DM - 2 Methods + Bonus Tip
That's it! Everything as easy as we promised!
If you have questions or face any difficulties, feel free to contact our
Customer Support
!