Clothes, jewelry, car goods, interior decor – all these sell on Instagram successfully. And all of these will always be a necessary commodity. So what? You can make money from opening or promoting an Instagram shop for sure.

A powerful presentation of your goods on this lifestyle social media platform can make your sales grow. Everyone wants to look fashionable and modern! So, dive into this article to get few tips on how to boost your Instagram sales.
Why Instagram is an excellent place to sell from
Instagram is a good platform for buying and selling clothes and jewelry, plus lots of beautiful things that are perfect for showing in breathtaking pictures and videos. And hashtags help a lot with making this content sell.
If you have a specifically designed Instagram store, then the moment of the purchase decision is very short for your future customer. Accordingly, by clicking on some hashtag users can get to a post with a product from your catalog. And if the product is tagged in the photo, the user becomes a potential buyer in seconds!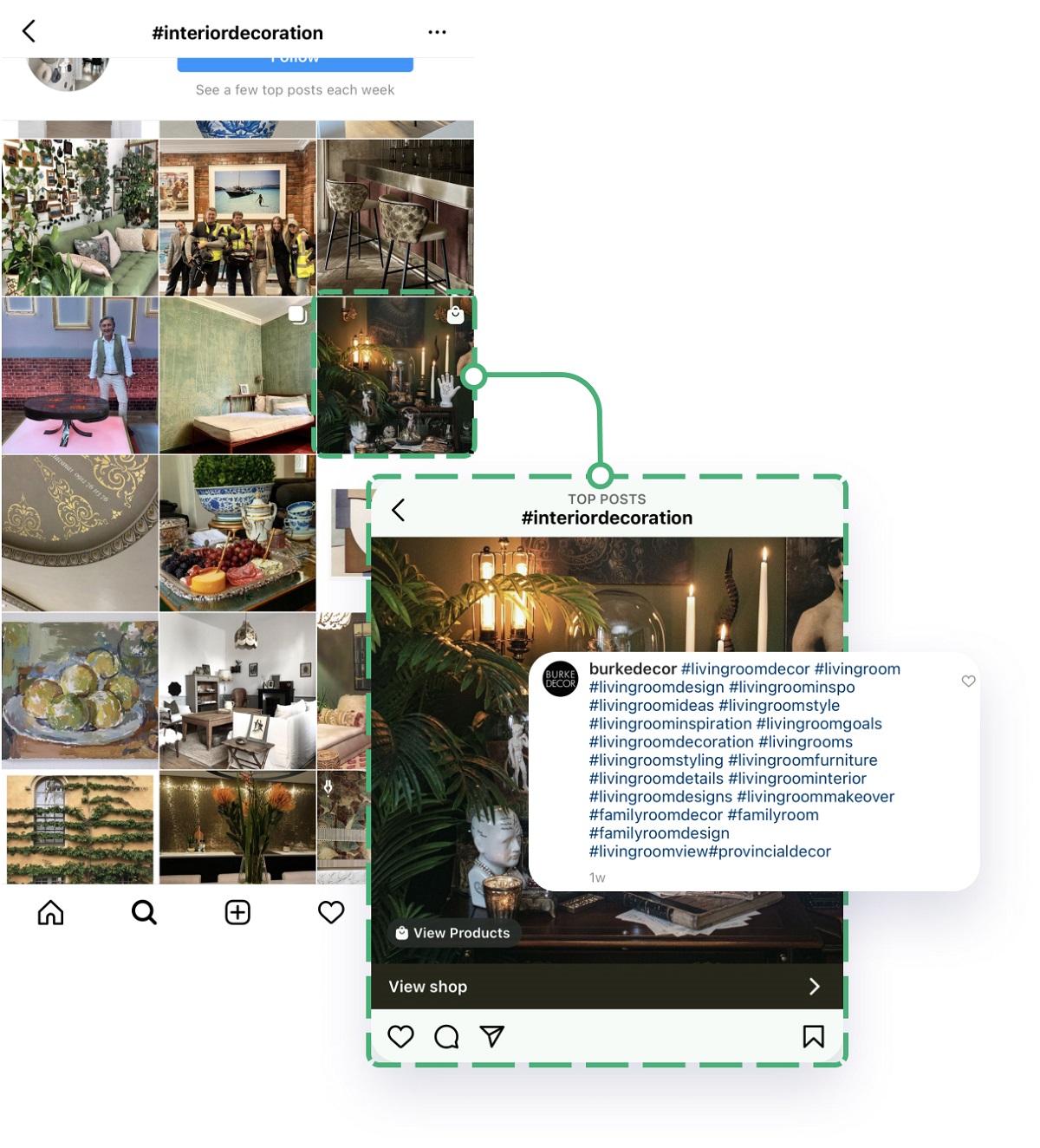 So this is an incredible marketing moment, as there is nothing that stands between you and your customer. He can just buy from you right at this step, without leaving Instagram, contacting you by direct message, or other possible obstacles. The client finds the product right in the Instagram search, clicks, and sees your product ready to be bought right here.
What you should do to be found by your potential customer?
Of course, place hashtags in captions of the first comment under posts with your products.
If have the product itself that has already been uploaded to your Instagram catalog - it's relly easy to sell in right in Instagram by using appropriate hashtag. And that is why using hashtags is crucial for Instagram shops. You can get lots of sales easily, by just choosing the right words to find your hot and potential client.
Tagsets are a powerful tool for promoting any product on Instagram. Indeed everyone has seen a lot of posts in their feed with several dozen hashtags under the text. And it's not just that. Page owners include them to reach as many target audiences as possible to sell their products and get likes.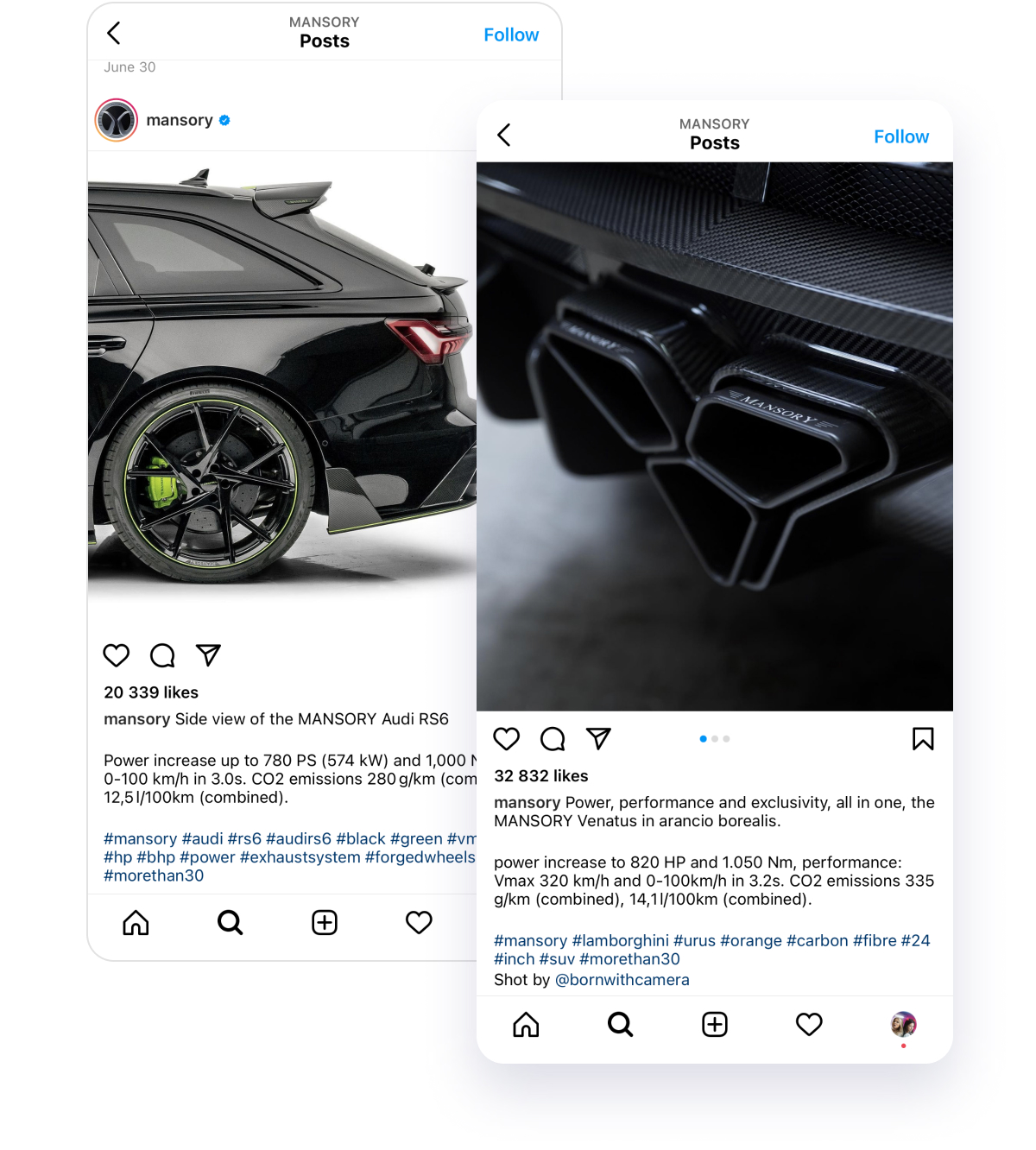 How does the hashtag search work?
A person enters keywords for the thing they are interested in into the app search engine, and receives a whole list of posts that are suitable for the topic. 100% of these posts has hashtags under them. You can dive even deeper in thу topic of how Instagram algorythm works.
Now the matter is simple: the user, for their part, selects the most suitable product from those offered.
To ensure the maximum possible audience reach, you need to put in good hashtags. It is exactly what we will help you do.
Instagram hashtags purposes
Instagram users interested in a specific area are more likely to search for related hashtags. So, using Instagram hashtags with your content gives you the ability to show your posts to the appropriate audience.
That is why it's essential to know the best Instagram hashtags for your content. While this is a valuable result of using Instagram hashtags, you can also increase sales by integrating them into your Instagram posting strategy, especially if you find some of the best Instagram hashtags in your niche. If you use niche-specific hashtags when promoting one of your products, you are likely to grab the attention of users who might buy something related to that content.
Using the right Instagram hashtags is one of the best ways to get more followers. Hashtags expand your reach by allowing more people to discover your content. As long as the content you post is relevant to them, they will likely follow your account. You will be able to promote your products to users who are already engaged with your account.
Where to use hashtags on Instagram shop (besides posts)
Instagram also allows you to add interactive hashtags (and usernames) to your Instagram bio. It means you can create a compelling bio and promote your preferred hashtag right from there.
Hashtags on your Instagram Reels
Another way to add hashtags to your profile is with Instagram Reels. When you add a hashtag to a video, it becomes searchable. So if someone is looking for something and use a hashtag in the search, they might see your Reels in the queue at the top of the page. It is especially useful if you use popular hashtags in your content.
How to choose hashtags?
It is impossible to determine exactly what the owner of an Instagram account will type in a search engine. But you can do everything you can to get your store noticed. Let's look at it step by step.
The hashtags for goods in your Instagram shop can be divided as follows (in the example of clothing):
By type of clothing
#underwear, #clothes, #outerwear, #shoes, #hats, #scarves, #boots, #caps, #sweaters, #sweatshirts, # jeans, #socks, #downjackets, #pants, #suits, #ties, #gloves, #coats, #booties, etc.
By material
#silkclothes, #naturalleathershoes, #naturalsuedeshoes, #minkcoat, #polarfoxfurcoat, #knitwear, #cottonclothes, #velvetdress, etc.
By manufacturer
#clothesoutofstock, #clothesfromPakistan, #clothesfromIndia, #clothesfromTurkey, #fabricatedclothes, #handworklinen, etc. #clothesUK, #clothescMiddletown, #clothesUK, #clothesnewyork, #clothesmakers, #clothesclothes, #clothesRome, #clothesFrance, etc.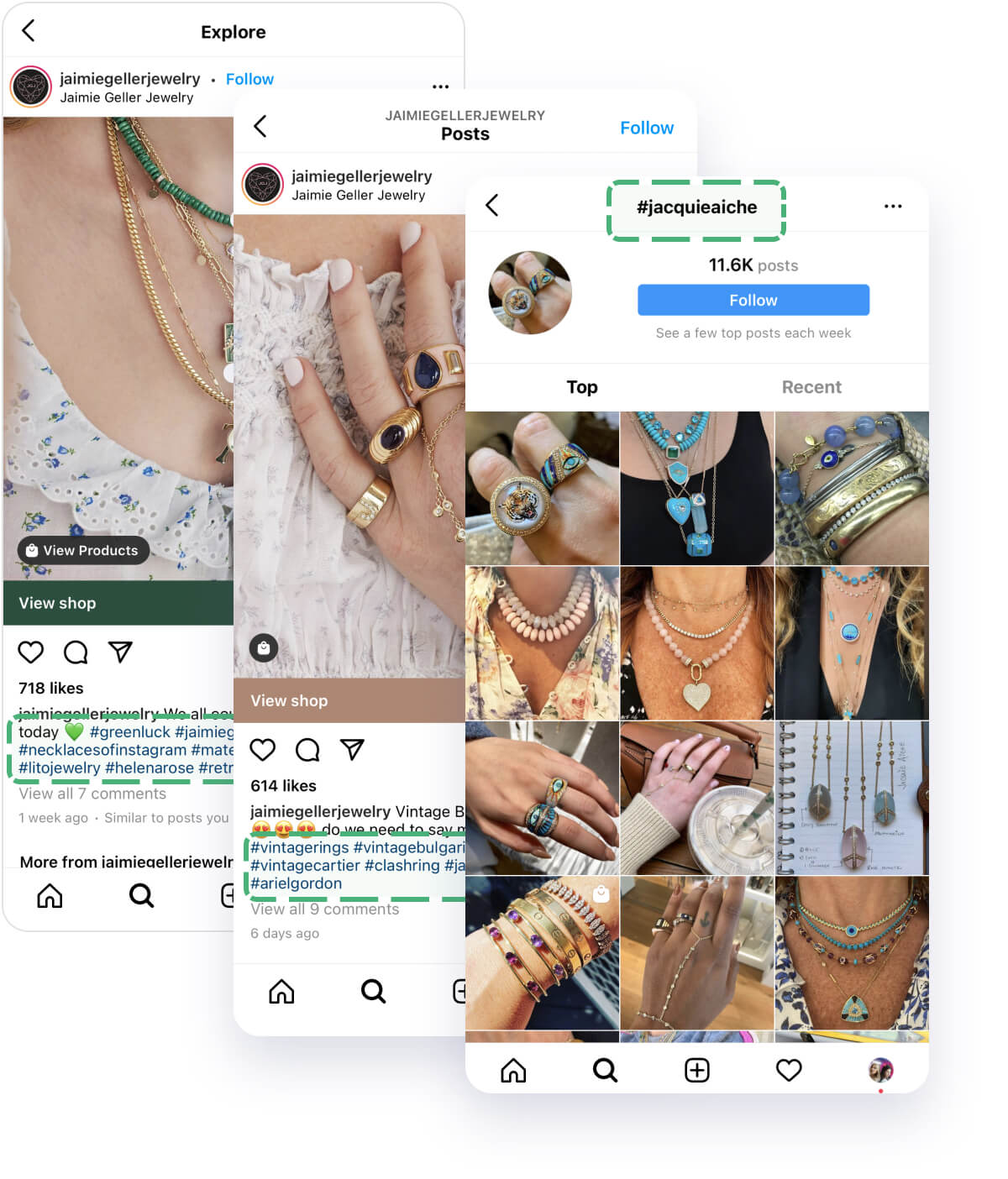 By designation
#clothesfornewborns, #womensclothing, #menswear, #plussizeclothes, #clothesforgirls, #childrensclothes, etc.
Of course, it can be divided into numerous groups. For example, add hashtags by city area, by year of distribution (#clothes2021) or by some other parameter. The main thing is not to overdo it with quantity because it is better to focus on the quality of use.
Hashtags for selling women's clothing
Women's clothing is the most popular item. Women love to dress up, so you can see them more often among buyers. Moreover, they purchase goods not only for themselves but also for children, husbands, and relatives. Therefore, it is on this target audience that the most vital emphasis should be placed.
If you are a supplier or seller of women's clothing, you can use the tags under the photo and video: #clothesforwomen, #womensclothing, #clothesfornursing, #plussizeclothes, #skirts, #dresses, #sundresses, etc.
Try out checking the hashtags of your competitors with an Instagram Search Advanced tool. It is free now. So just head right there and:
Type the keyword into the search bar.
Choose the amount of followers for the rival's account you're searching for and choose the category of it.
Tap Search
You'll get a list of popular accounts in your topic. Choose any and click Analyze profile.
Scroll down to the "Top hashtags" section.
Choose those hashtags you think are suitable for your account posts.
It is better to use several hashtags to increase the likelihood that your account will be noticed. If you use several such hashtags at once, then the likelihood of reaching as many buyers as possible increases. The main thing is not to overdo it.
Remember that Instagram does not allow more than 30 hashtags. Even by using more than 20 keywords under one post, you can get a ban. Therefore, you should not overdo it and chase the quantity. Choose tags that are only suitable for you and accurately describe the product. Be mindful of the little things; use this powerful tool and drive sales.