How do you make Instagram private? Get verified on Instagram? Know if someone blocked you on Instagram? Link Instagram to Facebook? Add music to an Instagram story? Add multiple photos to an Instagram story? It's easy! Spend 10 minutes here and get answers to the 15 most popular questions on Instagram.

It's time to answer frequently asked questions once and for all. So let's go!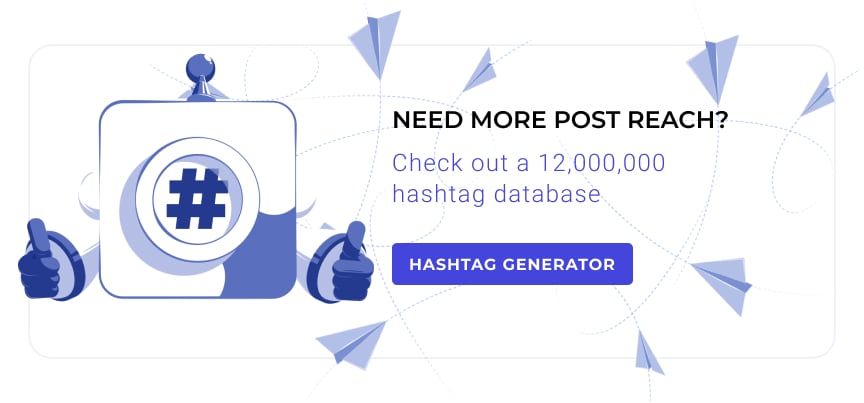 HOW TO MAKE INSTAGRAM PRIVATE
Do you know to hide your Insta account from third-parties' prying eyes? Make your profile private! Here's how to make Instagram private.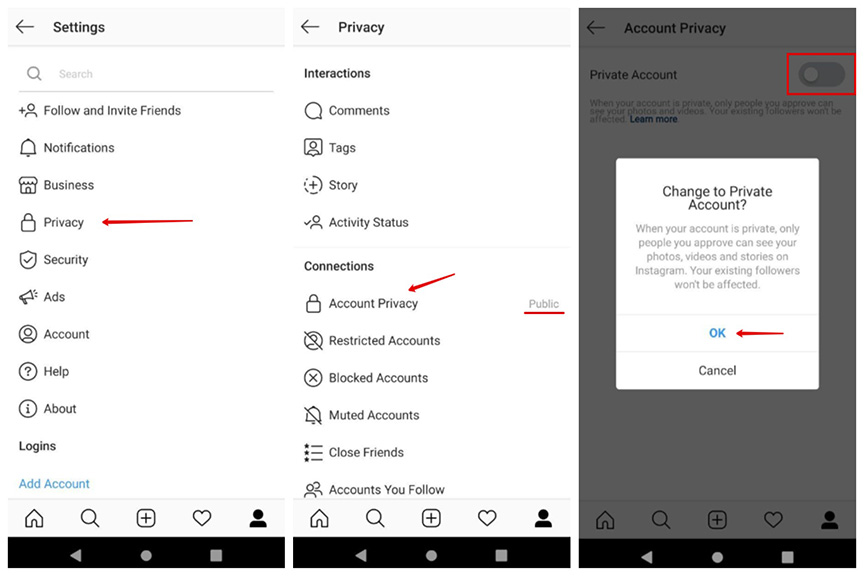 Open your Insta home page.
Choose the icon .
Choose the Settings option.
Select the Privacy option.
Choose the Account Privacy option.
Enable the Private Account model.
Choose Ok to confirm.
Congratulations! Now you have a private account. Only a limited number of people whom you have chosen yourself have access to it. New following requests will come in the form of notifications, which you can either approve or not.
HOW TO GET VERIFIED ON INSTAGRAM
What is Instagram verification? It is a confirmation of popularity and an additional level of trust for your followers. If you have a blue checkmark, then your account is genuine.
Most often, celebrities and well-known bloggers have this checkmark to confirm that this is their account and not the page of the fraudster.
However, any user can get this checkmark. How do you get verified on Instagram? Make a request!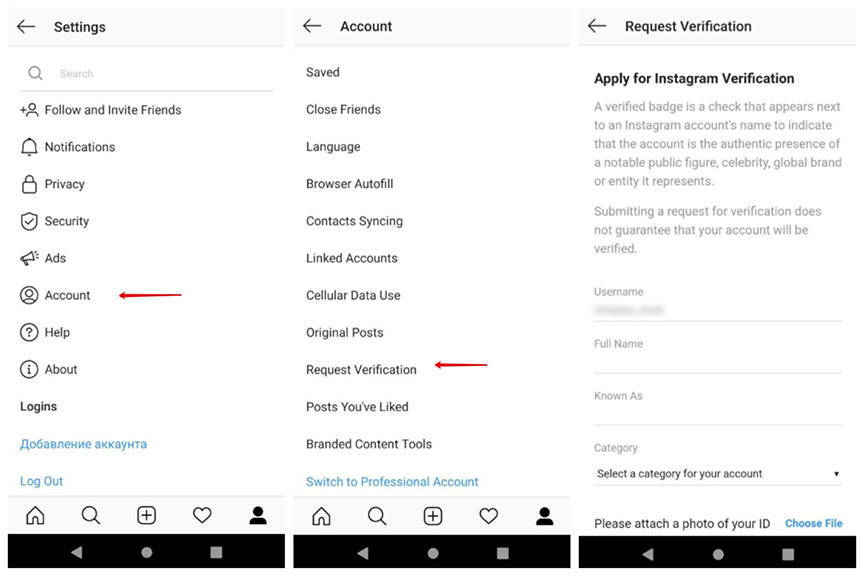 Choose the Settings.
Select the Account features.
Choose the Request Verification option.
Fill out the request and send it.
Note that it is not guaranteed that Instagram will verify your account and give you a blue checkmark after this request. But there is no harm trying!
HOW TO GET MORE FOLLOWERS ON INSTAGRAM
More followers means more popularity on Instagram. This is how to get more followers on Instagram.
Identify your target audience.
The most important thing when working on an account promotion is to determine the target audience for which the published content will be created. Think about your potential audience: age range, gender, nationality, interests and hobbies. use Instagram Insights to analyze the TA.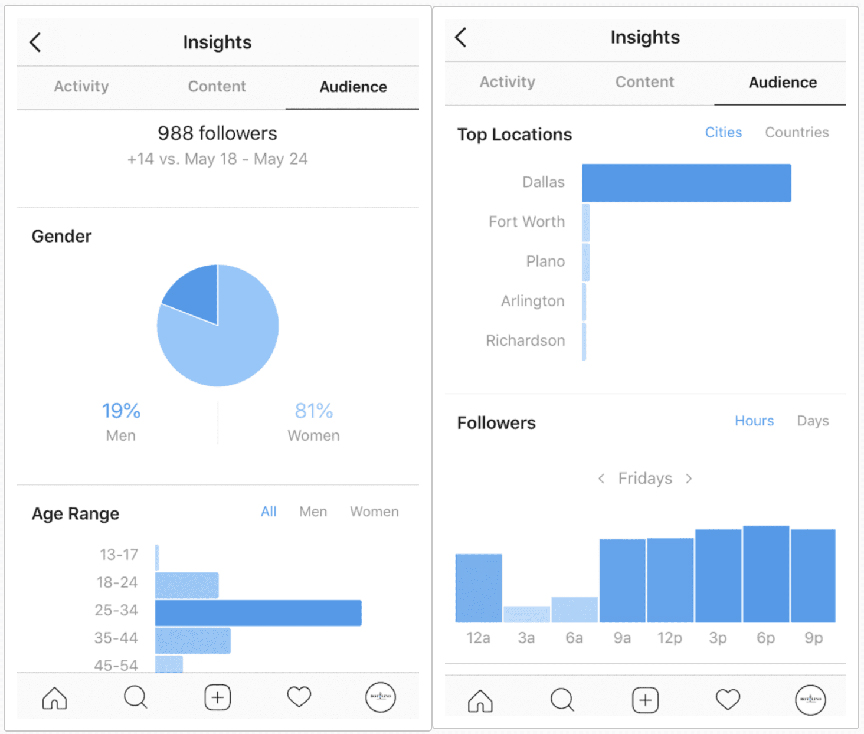 2. Create unique content.

You must do your best to make your Instagram profile stand out from the rest. Therefore, think carefully about each published post. Select only high-quality photos and write interesting and catchy texts in the post without grammatical errors.
3. Use hashtags.
Hashtags are an essential tool that sorts all the published material by categories. They help the users to increase the reach and overall impression rate. But it is important to place only relevant and working ones. How should you select them? Try Hashtag Generator. It provides you with more than a hundred hashtag variants. It divides them into three options: frequent, average and rare. Each hashtag can be analyzed by the service.
Just three steps separate you from popularity and a large number of followers!
Updated info about trending hashtags is waiting for you! Read
How to Create a Hashtag on Instagram For Brand in 2022?
Do the best you can right now!
HOW TO BLOCK SOMEONE ON INSTAGRAM
In almost every social network, there is someone who is undesirable for us. That's why we don't want to give them access to our latest news, published photos and videos, or current stories.
Fortunately, in this case, there is a block function. How do you block someone on Instagram?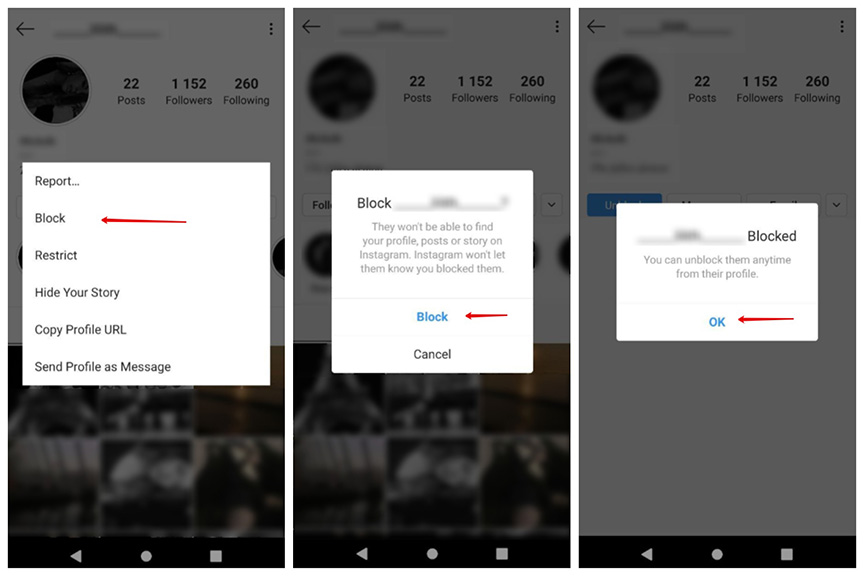 Enter in your Insta account.
Open the needed account.
Select the icon .
Press on the Block function.
Press again to confirm.
Click on Ok.
Now the blocked user can't view your photos and videos, write messages to you, or view your stories. Note that you also can't perform these actions on the blocked person's profile.
HOW TO UNBLOCK SOMEONE ON INSTAGRAM
If you've blocked someone on Instagram, whether by mistake or on purpose, and then you want to unblock them again, you can do this! Here's how to unblock someone on Instagram.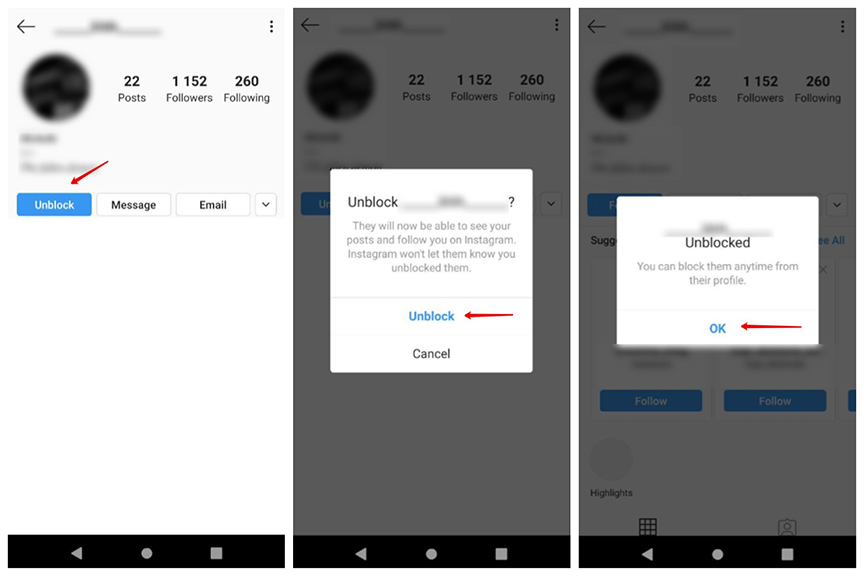 Open your Insta home page.
Find and open the blocked profile.
Choose the Unblock function.
Click on the function again to confirm.
Choose Ok and the user will be unblocked.
The desired user is in your unblock. They can view your content and leave comments.
HOW TO TELL IF SOMEONE BLOCKED YOU ON INSTAGRAM
We've considered how to block someone. Now let's consider how to tell if someone blocked you on Instagram.
Method #1: Use the search function.
If you think that a certain person blocked you on Instagram, try searching for them. If you are blocked, then you cannot find theirpage using the search function. Instagram just won't find it for you. But if you try to find it from another account, then most likely you can find it. Conclusion - you have been blocked.
Method #2: Use the comments.
If the person has left comments under your posts, then you can find their profile. When you open it, you will see the message "No posts yet." Conclusion - you have been blocked.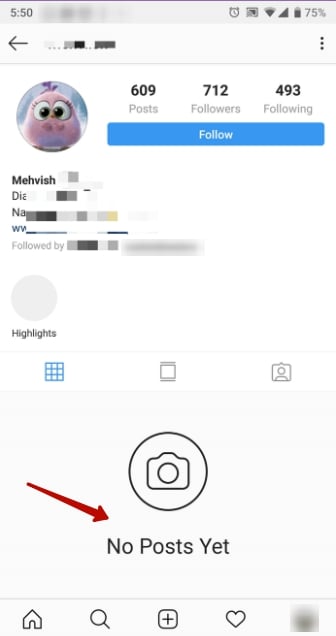 Method #3: Use the browser version of the app.
Open the browser version of Instagram and find the user by their nickname. If you see a message that the page is not available, you have been blocked.

HOW TO LINK INSTAGRAM TO FACEBOOK

On Instagram, there is a function that allows users to connect their Facebook accounts to Instagram accounts. But the question is how to do it. Here is the answer!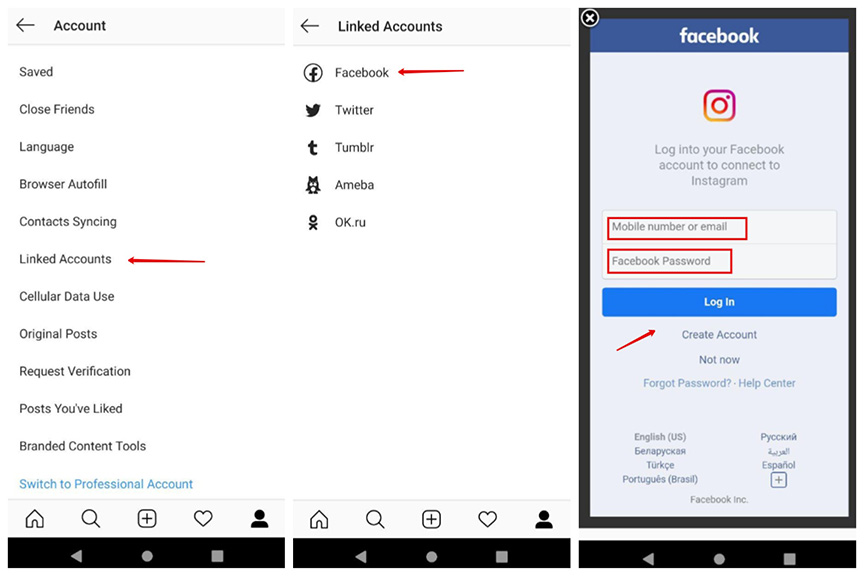 Enter in your Insta profile.
Choose the icon. .
Click on the Settings.
Find the Account option.
Click on Linked accounts.
Select Facebook.
Enter your data.
That's all! The hidden features of the two social networks are available to you now. You can publish your posts on two social platforms at the same time.
HOW TO DOWNLOAD INSTAGRAM VIDEOS/PHOTOS
Let's be honest, each of us would like to save a photo or video from Instagram to phone or PC at least once in a while. However, Instagram doesn't provide us with such a feature.
How can we download Instagram videos/photos? There is a working method - Inflact Instagram Downloader. It is a service that works online. That is, you don't need to download anything or enter personal data. Everything works very quickly and simply.
You can download not only photos and video files, but also stories, profiles, and IGTVs from any public account. It can even be Instagram stars! In the future, you may use the saved material for inspiration or make reposts to other social networks.
How can you use this tool? In the article
Free Instagram Picture Downloader in 2022
, I've prepared convenient and simple instructions for you. Read and save everything with one click!
HOW TO ADD MUSIC TO AN INSTAGRAM STORY
How can you add music to an Instagram story? Just follow these instructions: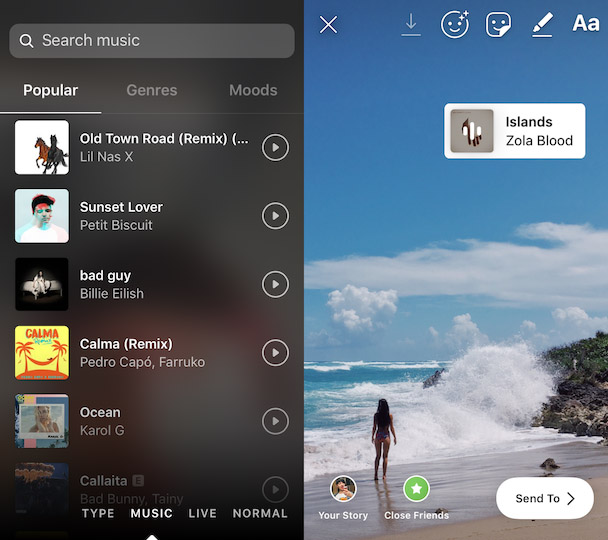 Enter your Insta account.
Create a new story.
Click on Music sticker.
Find the desired song. There are popular, genre or mood variants.
Choose and add the song.
Choose the moment that will be played in the story.
Save the settings.
Yeah! You've done it and added some catchy music!
HOW TO ADD MULTIPLE PHOTOS TO AN INSTAGRAM STORY
Don't create many Insta stories! Here's how to add multiple photos to an Instagram story.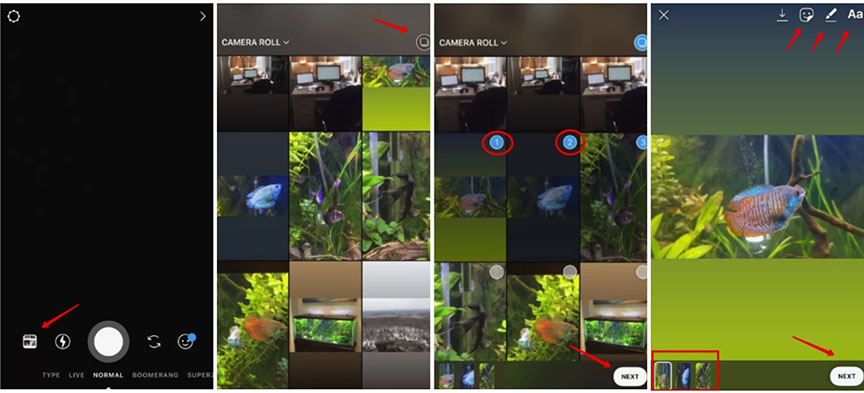 Go to the main Instagram page.
Press your photo in the corner to create a story.
Choose the gallery.
Find the multiple photos feature.
Mark the desired photos.
Choose the Next button.
Select the desired stickers, texts and colors.
Choose the next button again.
Well, now you've created your multiple stories. Now, each of your followers can watch it and respond to it if they wish.
HOW TO GO LIVE ON INSTAGRAM
Don't go to other apps to make a stream! Provide a live video on Instagram! How do you go live on Instagram?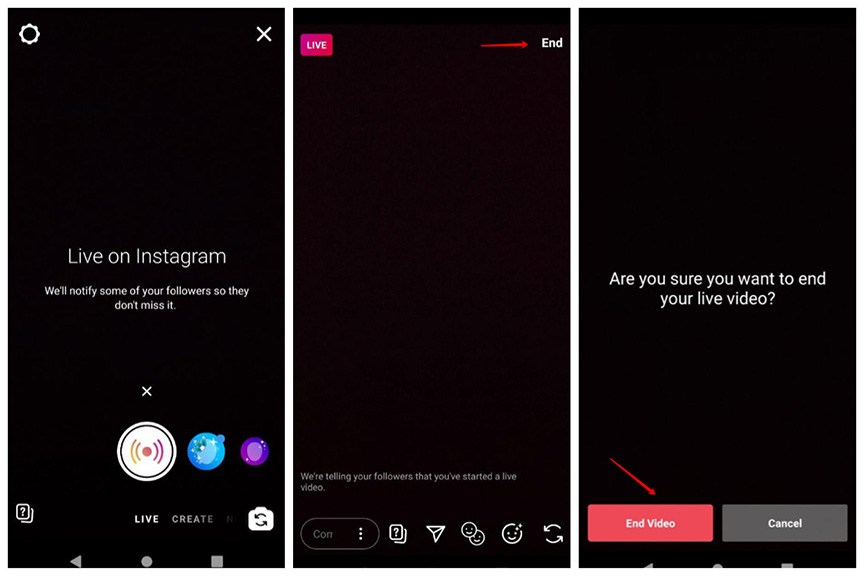 Enter in the IG profile.
Choose the icon .
Find and click on the Live option.
Create streams on Instagram! Your followers receive a notification that you have a live video. Then, they can decide whether to join and ask you questions or write comments.
To end the live broadcast, click the "End" button and confirm that you would like to end the live video.
HOW TO POST ON INSTAGRAM FROM PC
Unfortunately, it's not always convenient to post new material to Instagram from your phone. Especially if you are leading a commercial account. For this, you need time to create a publication and post it at a certain time. But, it's easy to miss the appropriate posting time.
Do you agree that it would be much easier if you could post publications not only from your phone but also from your computer? How can you post on Instagram from your PC? Yeah, you can open a browser version of the app, but you cannot post something in this way.
Another method, is using Inflact Scheduled Posting. It provides you with the ability to post something from your PC. The built-in publication editor and timer helps you create any material in advance and set the required publication time.
Don't you believe that is possible? Read the article
Get Your Affairs In Order: How to Schedule Posts on Instagram
, where I tell you all about the benefits of using scheduled posting.
HOW TO TAG SOMEONE ON INSTAGRAM
Have you uploaded a cool post with your friends and would like to tag them? But how do you tag someone on Instagram? It's effortless!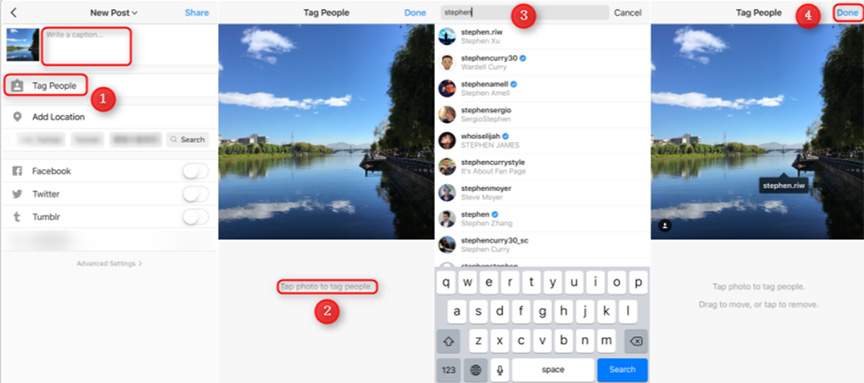 Upload the desired picture.
Choose the Tag people feature.
Add the nickname.
Click Done.
If you have already published your post with a photo or video, but forgot to tag the right person, then you can do it after the publication:

Open the post.
Click the three dots icon in the corner.
Select the Edit option.
Select the Tag people option.
Enter the user's nickname in the search bar.
Confirm your actions and click Done.
A few simple steps and that's it!
HOW TO CHANGE YOUR PASSWORD ON INSTAGRAM
One of the easiest problems you can face is how to change a password on Instagram.
Follow these instructions to change the password.
Find the Settings.
Choose Security features.
Find the Password feature.
Enter the old one.
Enter the new one and confirm.
Congratulations! You have successfully changed your Instagram profile password. Now the main thing is not to forget it :)
HOW TO DELETE AN INSTAGRAM ACCOUNT
Because of the last few Instagram updates, such as removing likes, many users wanted to delete their pages. Unfortunately, they can't do this via the mobile app. For this, they should open the browser version of
Instagram settings
.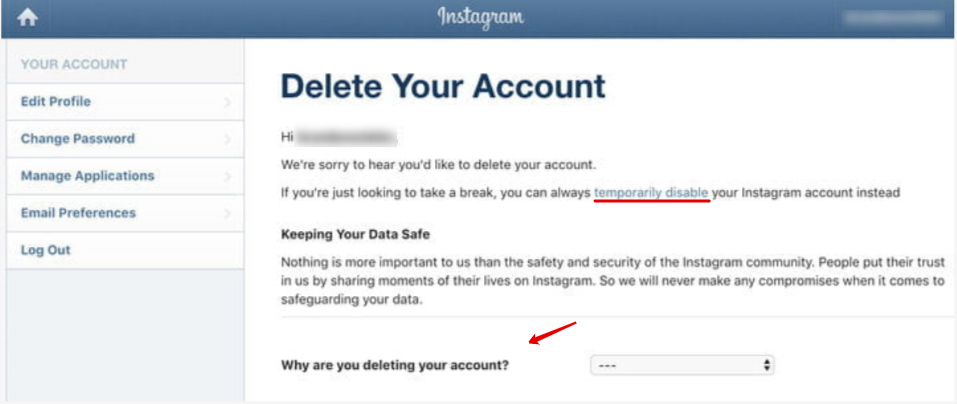 In the pop up window, Instagram will try to do everything possible to change your mind and only temporarily block your account.

However, if you are determined to delete it, then you need to choose the reason from the suggested ones. After that, you should confirm the actions and add your password.
Congratulations! Now you are free from the most popular network!
If you are still unsure whether you want to delete your profile permanently or temporarily block it and relax, then read the article
How to Delete Instagram Account in 2022
, where I tell you more about the different scenarios in such cases.
FINAL WORD
It was a long and exciting journey, my Instagrammers! But we did it!
I hope I was able to answer all your frequently asked questions.
Now you have a pocket guide to Instagram FAQ, which is always at hand if you suddenly forget something!
Best regards!