How can a photographer promote yourself on Instagram? Professional point of view!

The Internet is not only an endless information space but also a massive audience of potential customers. It would be so foolish of you not to use the advertising opportunities of the WWW! For advertising purposes, you can use social networks, blogs and, of course, Instagram. Take a look at some steps that need to be done for high-quality camerist self-promotion!
Step One - Start with the creation of an outstanding portfolio
You need to select only those photos which will be of some interest for your TA and can make it discuss it, comment it and share it with their audiences. You had better start with a couple of dozens of cool pics. On this stage, the careful selection is a must do, no same-type photos should be chosen. At the very beginning, it is necessary to come up with the strategy, on which the focus of your portfolio will depend.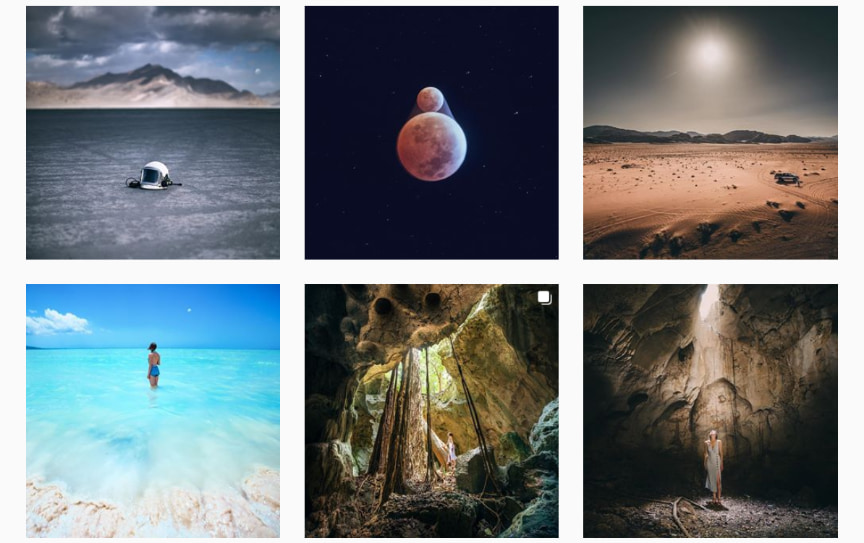 Step Two - Post regularly
You should provide your viewer with consistency. Thus, you receive the respect and continuing interest of your TA. That's why you should always have a couple of great photos in the tank. To maintain the pace, use
Inflact
's function of scheduled posting. You can make up a kind of time-table of your posts and set the exact time for posting. Upload a couple of photos in advance and do not forget to give them some sort of text accompaniment.
Periodically you need to intermingle with the viewers through the texts, asking them some questions, for instance. You do not need a writing talent here. A cameraman who promotes himself with the help of IG should be a bit of a philosopher, a bit of a satirist, a psychologist - in general, a many-sided person.

Step Three - You should become trendy
It is imperative to give people something new. You should express all your creativity and create an impression of the camerist on trend. You need to study more than a dozen Instagram photographers before deciding on a strategy.
Look at the most creative ones
and do something even more extraordinary. Do not be afraid to experiment. Among several test cases, at least one of them will hit the target. This is where the benefits of the Internet are lying: all your actions get a quick statistical review and feedback. With such analyses, it is not difficult to catch the trend. You should also realize that tracking trends is a permanent process and is the key to success!
Step Four - Use hashtags effectively
If you are promoting yourself by utilizing common hashtags such as #vsco or #instagood, then the possibility that you will reach the TA is very pitiful, so first analyze the hashtags for the niche you have chosen. Use the
hashtag generator
for creating new tags for each of your posts. Its algorithms based on artificial intelligence are able to produce a list of most suitable tags by a photo, what is critical to camera clickers, by keywords and an URL as well. So you take advantage of its use.
For instance, such Instagram hashtags for photographers as #photographyart #photographylife #photographyday #photographer #art #photooftheday can be used in different combinations with the hashtags which be relevant for a particular picture.
Step Five - Attract audience
So, we have found our TA and started posting posts daily. The next step is to attract supporters. Your masterpieces need more blaze of publicity! To do this, we can use the functionality of the
Inflact
program:
Mass Liking - the option of liking your TA to draw their attention to your gallery. If you are a really cool photog, people will not only like your Feed but follow you;
Mass Following - following people provokes follows back just like your likes motivate people to leave theirs.
Auto commenting - the option of tracking both your fans and TA accounts by hashtags, geo-tags or usernames, and comment on their posts.
Communicate through Direct. Read our article about it - Can You Send A Private Message On Instagram?
Step Six - Analyse results and make allowance
What criteria do you need to take into account?
number of new followers;
the number of likes and comments;
number of requests for services;
the frequency and time of publication;
new customers;
compellation on recommendations from customers who came from IG.
You can draw the table with the help of which you will track statistics. But if you use
Inflact
, you automatically get access to the dashboard with all your statistics by periods. Moreover, its advanced interpretation of the data will provide you with info on the loyalty and ER of your audience. If you see that there some improvements can be made, do not hesitate, upgrade your strategy.
I hope that today's immersion into the theme of IG promotion for photographers was helpful for you! All the best!