The ability to view Instagram Stories incognito has now become a reality for every Instagrammer. Check out the details!

Instagram is so transparent that it leaves no room for a bit of anonymity. We understand users' desire to gain some privacy and be able to access Instagram content confidentially, without logging in. That's why we introduce a new tool for you — Instagram Story Viewer!

Please read on to learn the particulars.


WHAT'S THE INSTAGRAM STORY VIEWER?
Instagram Story Viewer
is an online tool for fast viewing and downloading Instagram Stories.

It allows viewing and downloading stories from all open profiles. The Stories of private accounts and Stories of Close Friends are not available for viewing and downloading.

It doesn't require any software installation or registration — it all happens online.

Thus, you do not have to create fake accounts or ask friends to show you Stories of your ex, your secret crush, your bitter enemy, or whoever.


Related news:
Save Instagram Content in Bulk With 1 Click — New Premium Downloader Feature
HOW TO WATCH INSTAGRAM STORIES ANONYMOUSLY IF YOU PREFER NOT TO LOG IN
It is easy to view Instagram Stories anonymously, without logging in — it takes no more than 30 seconds:

1. Open Instagram Story View Tool.
2. Enter the username whose Stories you would like to view.




3. Click Search.
4. See the preview and click Play.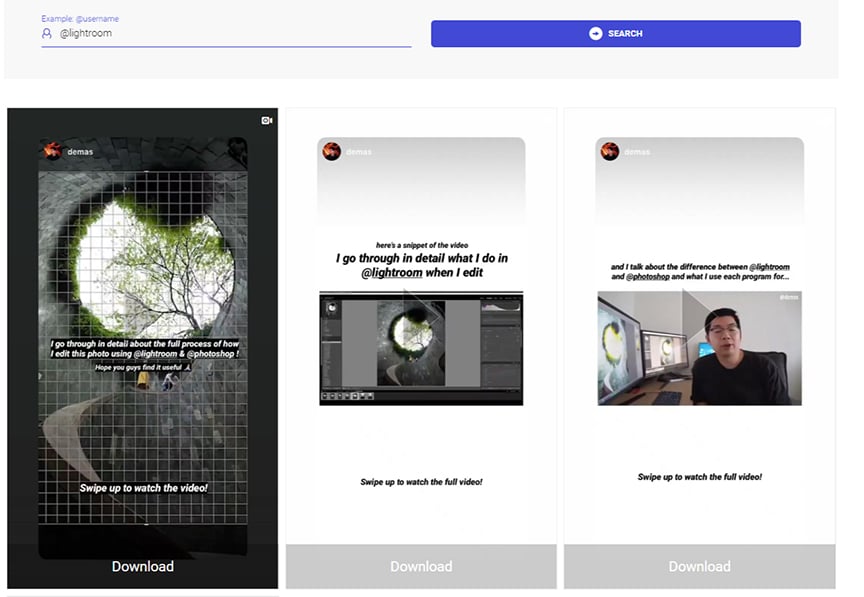 5. Click Download if you want to save the Story.


CAN PEOPLE SEE IF YOU VIEW THEIR INSTAGRAM STORY?
The answer is no, users won't know that someone has just seen/downloaded their Stories.

We do not ask you to register or connect your account, so your confidentiality is real.

If you have questions or face any difficulties with Stories Viewer, contact our Support Team!