Do you want to use hashtags on your posts mindfully? But you don't really know how to distinctly follow a strong hashtag strategy day by day? Do you forget to add hashtags or add them haphazardly out of laziness?

Posting consistently is not the only key to successfully promoting your Instagram account. You need to post consistently with unique, relevant, powerful, and searchable hashtags! But you ruin the hashtag strategy success if you often forget to add them to your post or you are sloppy about this. Maybe this happens because you find it really inconvenient and time-consuming to look for suitable hashtags, form them into groups, and paste them into each of your posts.
If you say yes to all of the following points, then this hashtag lifehack is definitely for you:
It is easy to find hashtags for one post, but it's hard to find hashtags for 50 posts.
It is easy to generate hashtags through a special tool. But it's difficult to use them properly on your account.
It's difficult to make every hashtag set under your posts unique and non-repetitive.
We have a simple lifehack for how to make your hashtag strategy simple and easy to use without any excuses. The most frustrating things about hashtag posting as a routine:
X difficult to find relevant hashtags
X difficult, time-consuming, and resource-intensive to paste or type 30 hashtags every time
X hard to mix hashtag groups to make every post's hashtag set unique
The lifehack is: keyboard shortcuts.
Yes, it is so simple and easy to apply that you haven't even thought about it.
So, sometimes the laziness comes over you, and you just feel like you won't add more than the 2-3 hashtags that came to your mind right away. But you are really throwing away a treasure in terms of growing your reach. Well, with this lifehack, you will never be too lazy anymore. This is so easy and life simplifying.
What do you need for the hashtag lifehack?
A great hashtag #Generator
Keyboard shortcuts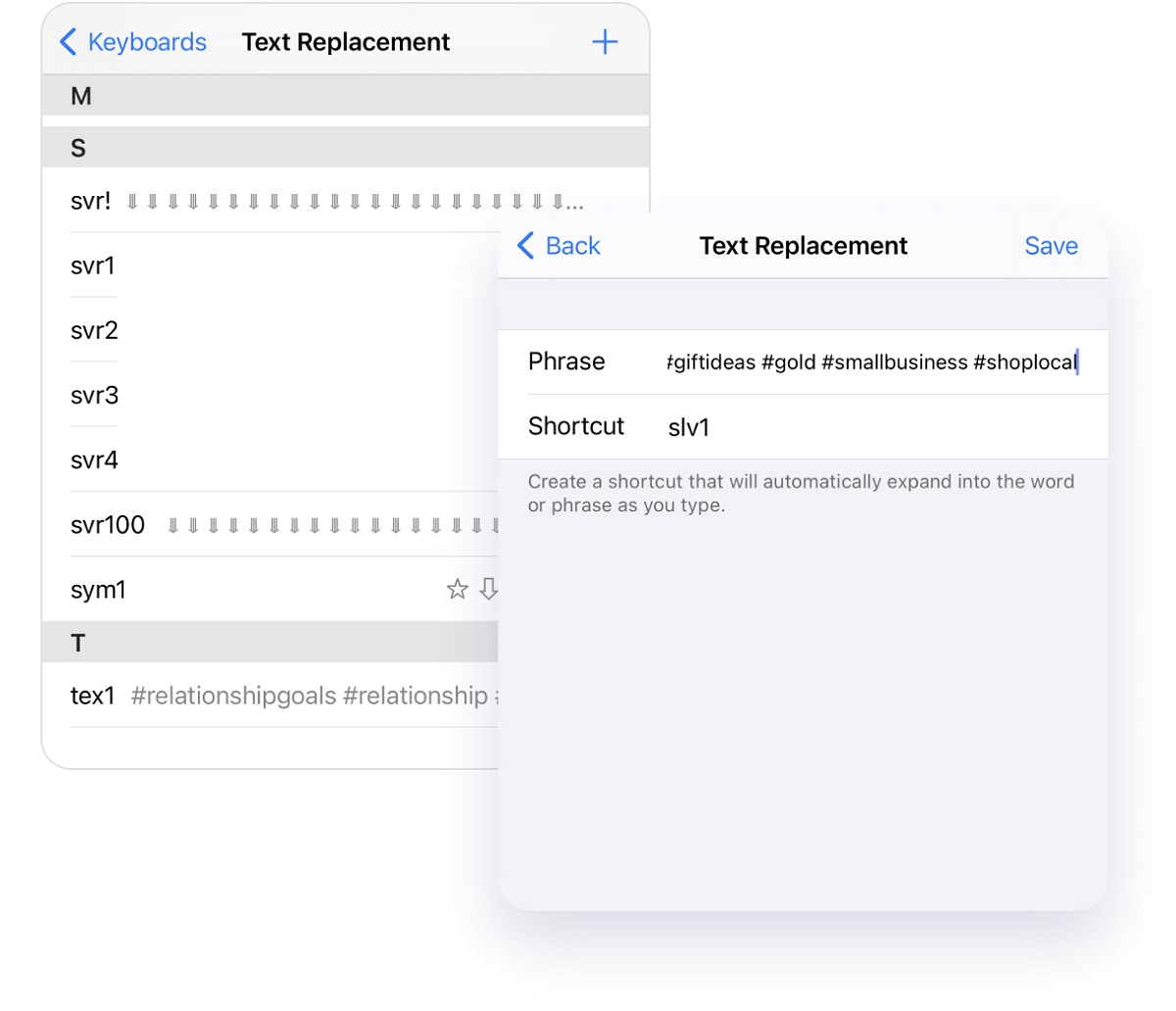 Here is a special tool for finding hashtags in just minutes – millions of relevant keywords for any of your Instagram posts.
As you all know, the automated services for hashtag generation can find more keywords for any of your posts than you can through simple brainstorming.
Brainstorming and Instagram suggestions will work for 1 to 3 posts. But when it comes to three posts every day? Better to use a 12 million hashtag database.
Go to the hashtag generator.
Upload a photo or enter a keyword for your content.
Tick those hashtags that you think are relevant for the content.
Try to use hashtags that are connected to the one topic (this can be a model, color, any property of your service or product)
Choose 30 hashtags that will stand in one group by one same indication
Tap Copy in the box under your chosen hashtags.
I'll provide an example for this lifehack. Imagine you have a jewelry shop and you want to make three posts for your business and achieve better reach. I'm entering the keyword "silver earrings".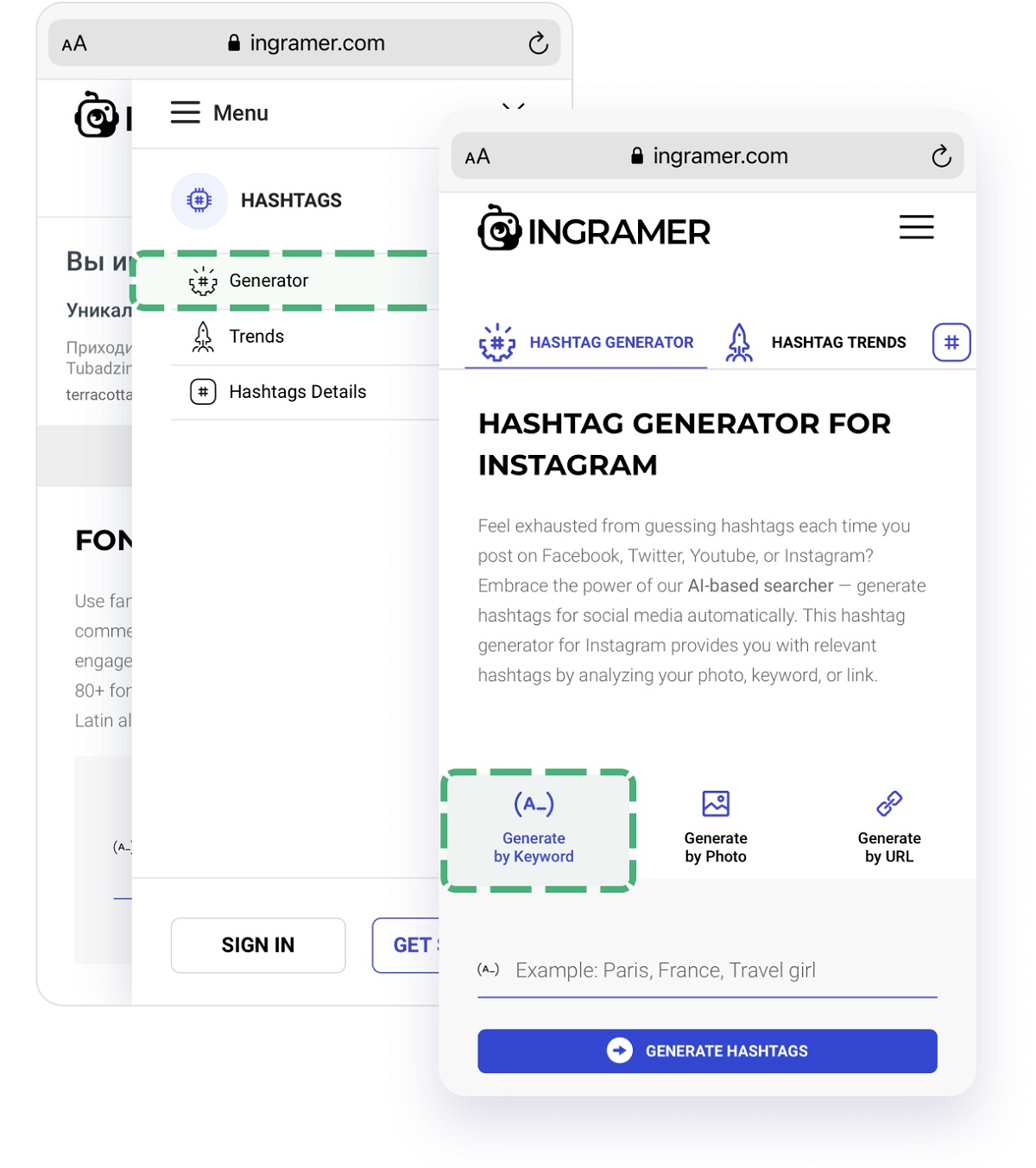 Now we need to paste these hashtags in the keyboard shortcuts.
Open Settings on your smartphone.
Find keyboard settings.
Choose shortcuts.
Enter a set of hashtags as a phrase.
Give it a short name – just a few letters that will help you to recognize this set fast.
Create as many sets of hashtags as you need.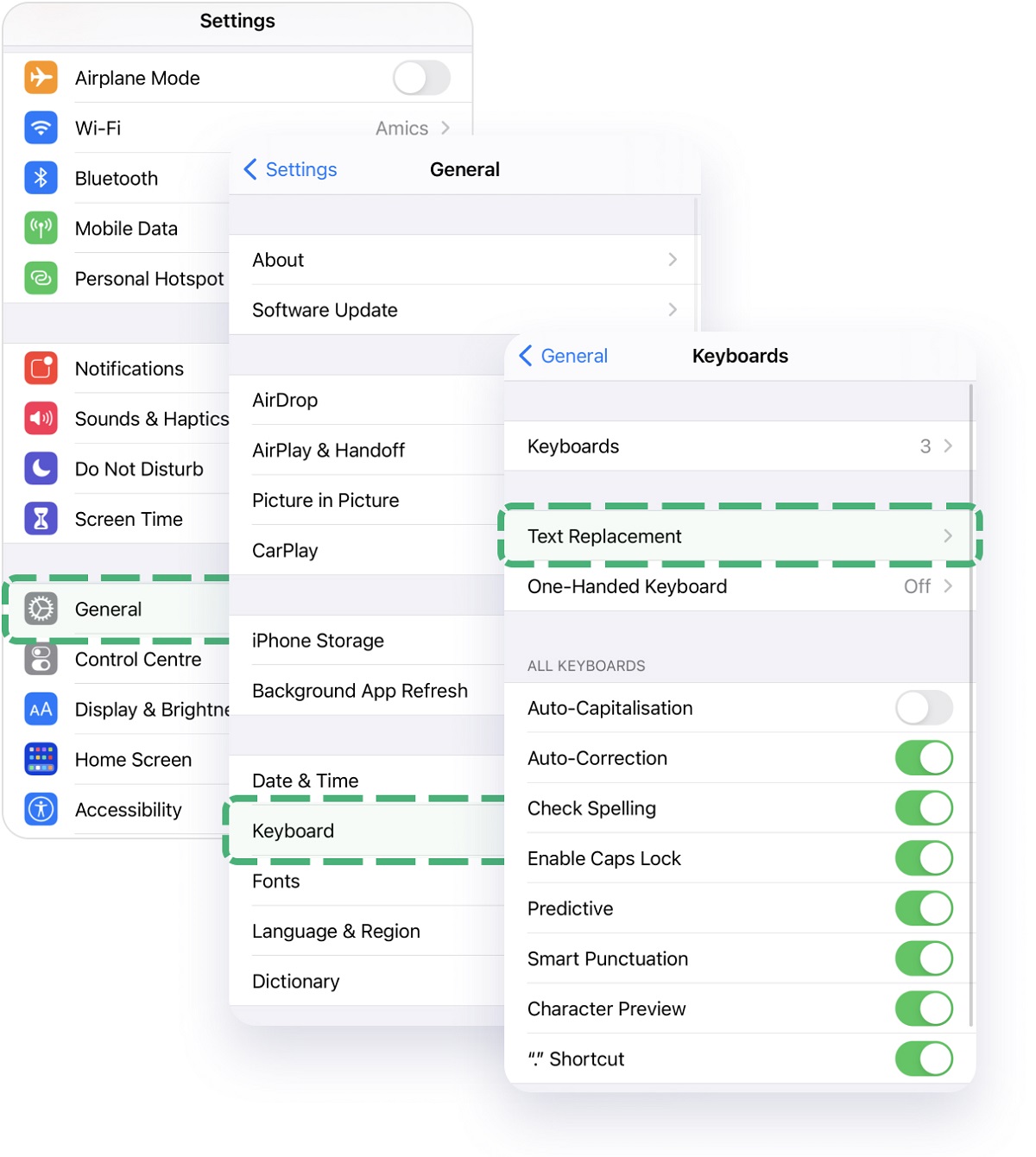 After this simple set-up, you will just type a few letters under your post caption – the letters you set as your shortcut – and your phone will offer to replace them with a set of freshly generated hashtags! Now the laziness won't stop you from following a successful hashtag strategy. It is so easy to apply.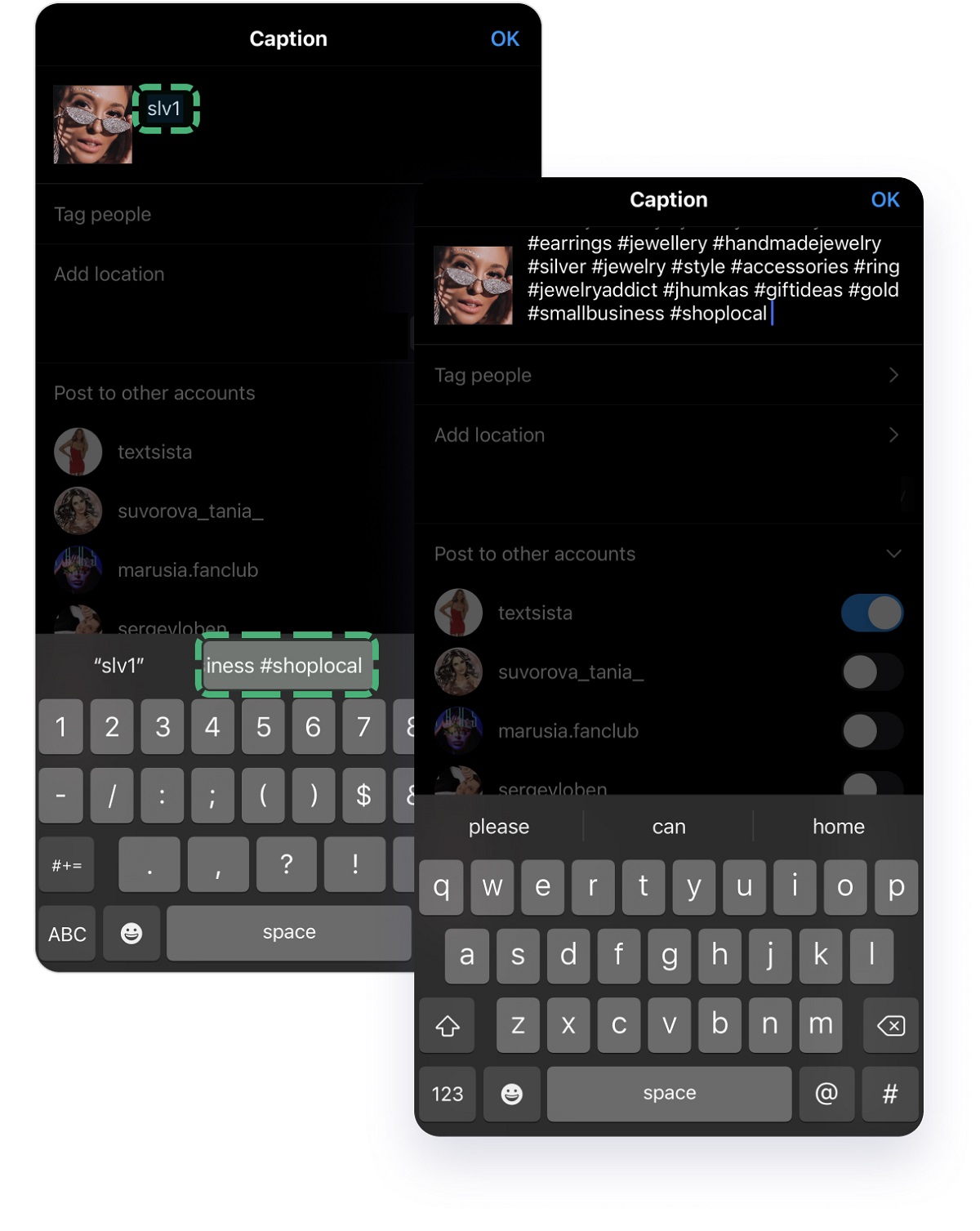 What's more, now you can simply mix 5-6 different shortcut groups to create a unique set under each Instagram post.