In this tutorial, we will use the alternative approach to a classic double exposure. So, let's dive into the simplest way to make your photo way stylish and look like a "highly Instagrammable feed."

We will add a shadow to the photo with a double exposure effect and make any photo bling and sparkle.
Look at before-after photos: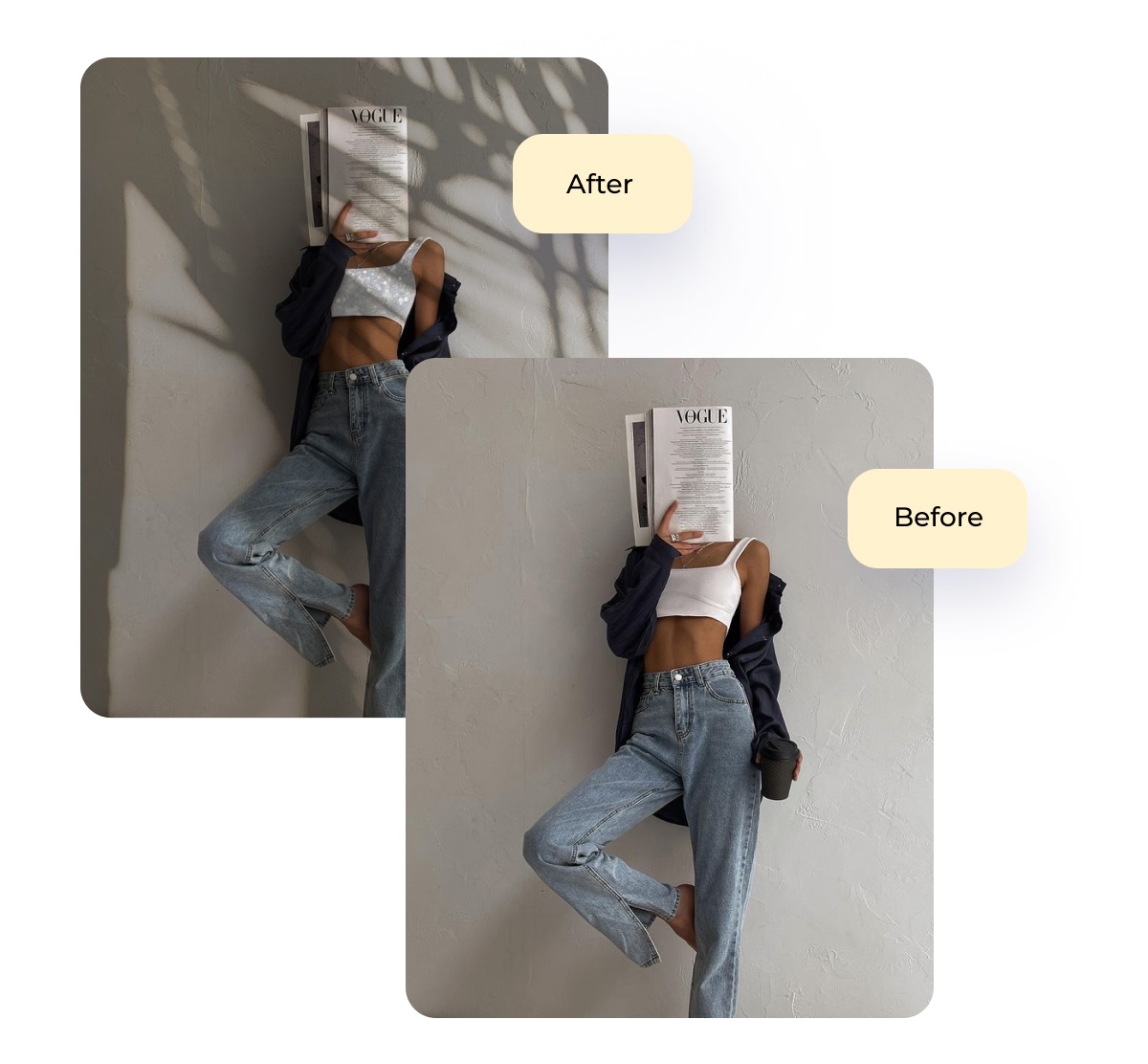 It may not look easy, but in reality, it is even more straightforward than you think.
We will use the Pixomatic app for the tutorial, but you can also use any app you like: Pixart, for instance. It doesn't matter what app you use. For this tutorial, you need an app with a multi-layers function and Blending modes.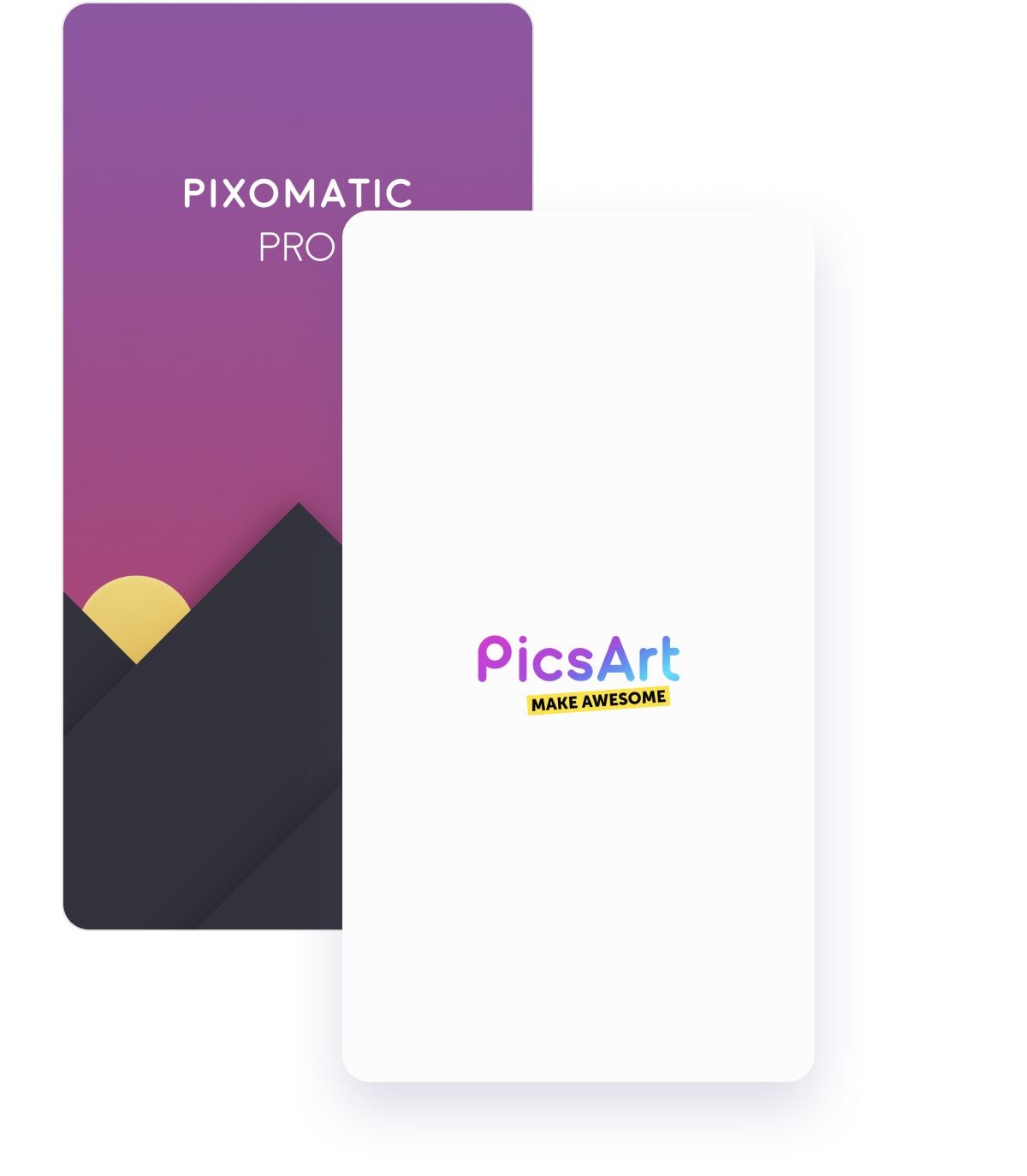 It takes a few minutes to choose a photo to work with and one minute to select a layer to merge with.
The main photo should have natural light and should not be overexposed.
3-minute tutorial to make a shadow effect on any photo
Three simple steps to make your photo more atmospheric and intriguing with a double exposure shadow effect.
1. Choose the major photo and the shadow photo
Get a portrait with medium lighting (not overexposed, not too dark). It will look natural and aesthetic with a shadow.
Add a layer for double exposure. Choose an image, and type "shadow" in the search bar of the libraries. Choose a photo with shadows. Try to find a photo without additional objects on it. Shadow on the clear background is ideal.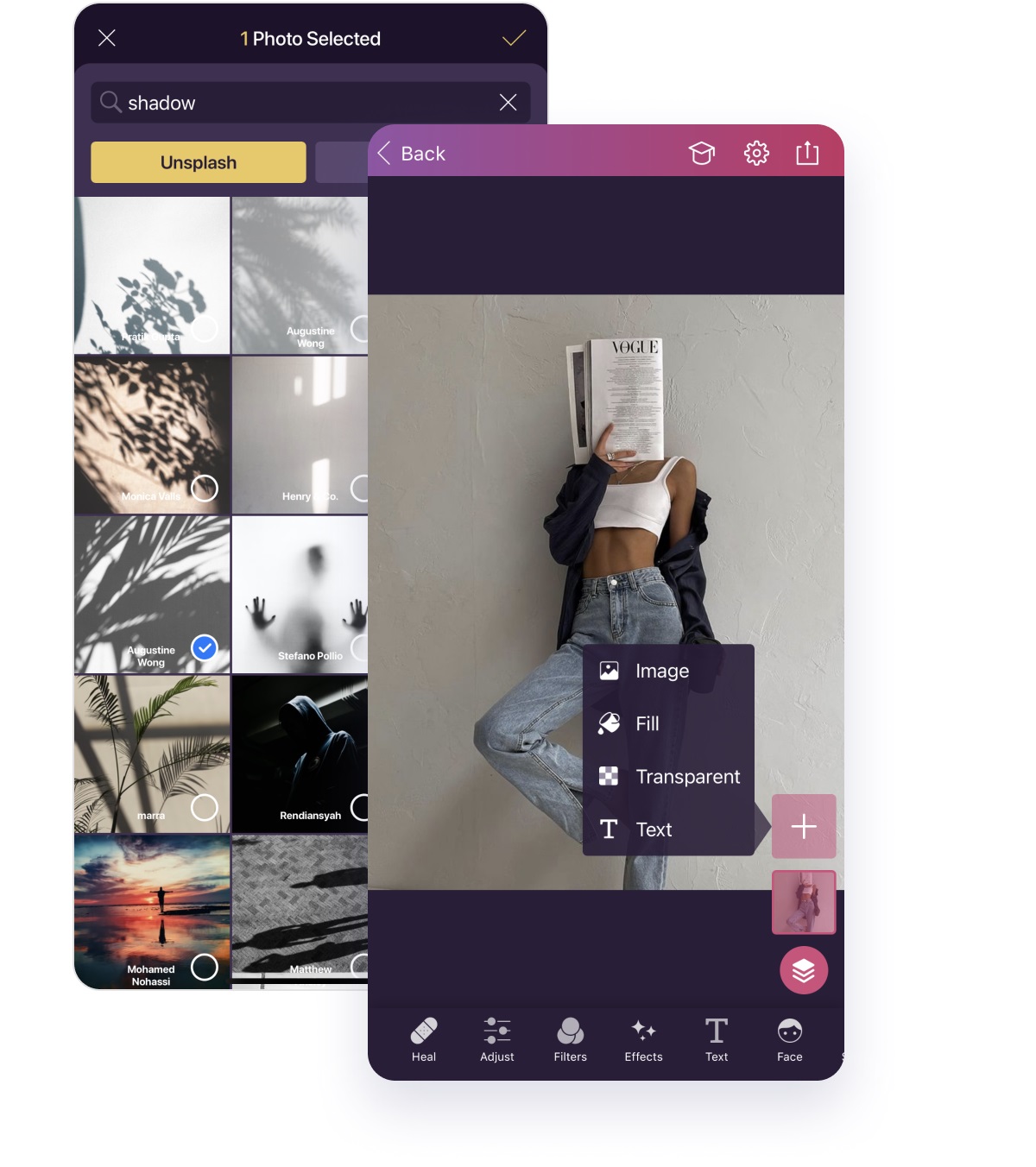 LIFEHACK: Choose the main photo with a wall or any object behind the person. Thus the shadow will lay everywhere naturally. Otherwise, you'll need to refine the shadow to lay only on the foreground object or person. So you'll need to clear it from the background. If it physically can't lay there same way as on the foreground object or person.
2. Choose a blending mode for the shadow
Now you need to make the shadow lay on the photo naturally. The Multiply blending mode is great for this goal. But you better try one by one and look at the result - to choose ideal for your case.
3. ADDITIONAL STEP: glitter is everything for Instagram
Glitter overlay is so popular on Instagram right now. And it fits the shadow effect so much!
If you want to make any object on the photo sparkling, follow this instruction: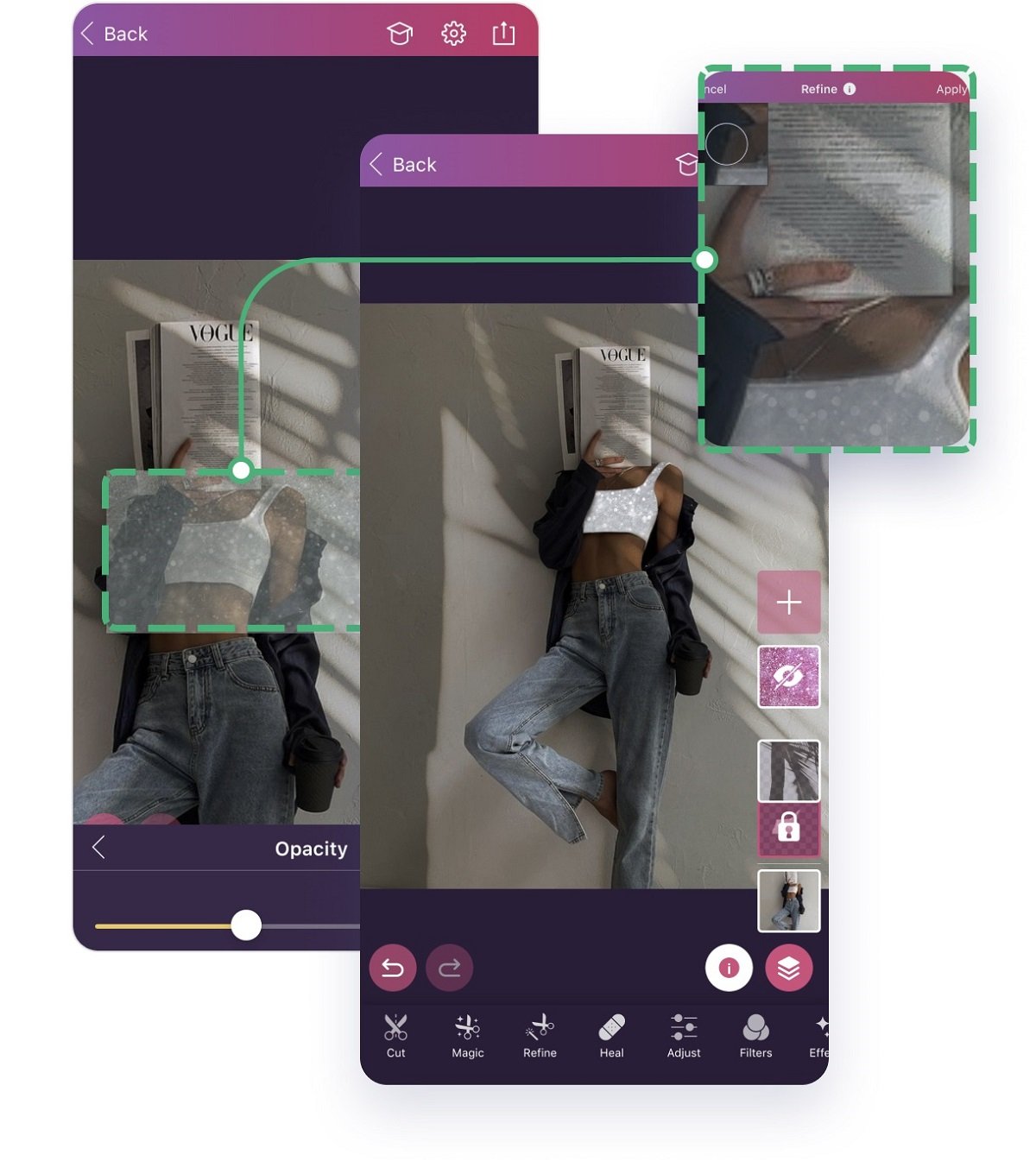 Add a new layer
Choose a glitter image from Libraries, typing "glitter", "sparkle" or "bling" into the search bar.
Apply a Screen or Lighten blending mode.
Refine exceed pieces of the glitter image.
LIFEHACK: Find and save any photo with diamonds or rhinestones right from Instagram.
The final word
Double exposure is one of the oldest photo artists' chestnuts. But it acquired a new dimension in 2021. So, you can use it to stylize the modern and aesthetical feed.
Of course, there are thousands of ways to use a double exposure effect for your photos. From water drops on the window behind the object to the shapes of a highway in the human eye.
But that's another story. Monitor our tutorials to know more about how to make your photos stand out.