When creating a profitable, successful business on Instagram, it's important to stay up to date. Keep an eye out for all the new information that comes in from different channels. And when it comes from the Instagram CEO, it's vital to get on top of it and adapt.

How quickly this social network works! And how it changes! With every change you have to manage, you can affect how your advertising will work: how large your reach is, and accordingly, the number of applications depends on it.
In this article, we're reviewing an interview with the Instagram CEO. We've quoted Adam Moseri to delve into the concepts of how his business has successfully adapted to be the first among competitors.
We always listen with bated breath to people who are directly related to the development of the best and the management of Instagram offer us. Therefore, an interview with the CEO of a social network is a storehouse of knowledge. Are you ready to apply and adapt this knowledge to improve your position?
So what did we learn from Mosseri's speech about the upcoming weather on Instagram?
"Instagram can't guarantee stable reach due to constant changes in the algorithm. In addition, as more people join Instagram, competition for reach is always changing, which means that users will see fluctuations in their reach stats."
Of course, no one social network can guarantee a stable reach, because after all, it's dictated by the overall number of users coming to the social network and constant changes in its algorithm. But if your reach stats are tailing off, it is better to try IG advertising and promote through other accounts. We can only advise you to increase reach by grabbing not only an organic audience (with the help of hashtags and cool content), but also try third-party services and promo on other popular accounts. Do this as soon as you notice that your stats start to fall.
"In terms of best practices, leaning into video is good, with the first two seconds being crucial to hook viewers in."
What more can we say here? In his video, Adam Mosseri emphasized that the first two seconds are still the most important for any video content. That's how Instagram controls the interests of its users in order to assess the best match. Therefore, we strongly recommend that any of your profile videos, whether it is a review of your product, an interview with the creator or just a brand story, should hold and capture the user for the first two seconds. Do whatever you need to just to keep the user, and you will see how this will affect your reach.
"Hashtags are still valuable for discovery while posting consistently."
Well, we never stopped repeating the importance of hashtags in any post. We will never be able to understand why users, especially business accounts, neglect this important rule.
Here again, Instagram emphasizes the important truth that this step is very important for your account success.
Putting hashtags in every post is a must. By the way, we have a cool feature that allows you to expand the reach of the hashtag audience. It can be done by substituting one group of hashtags for another some time after the posting, see how it works in the Inflact Auto-posting Tool: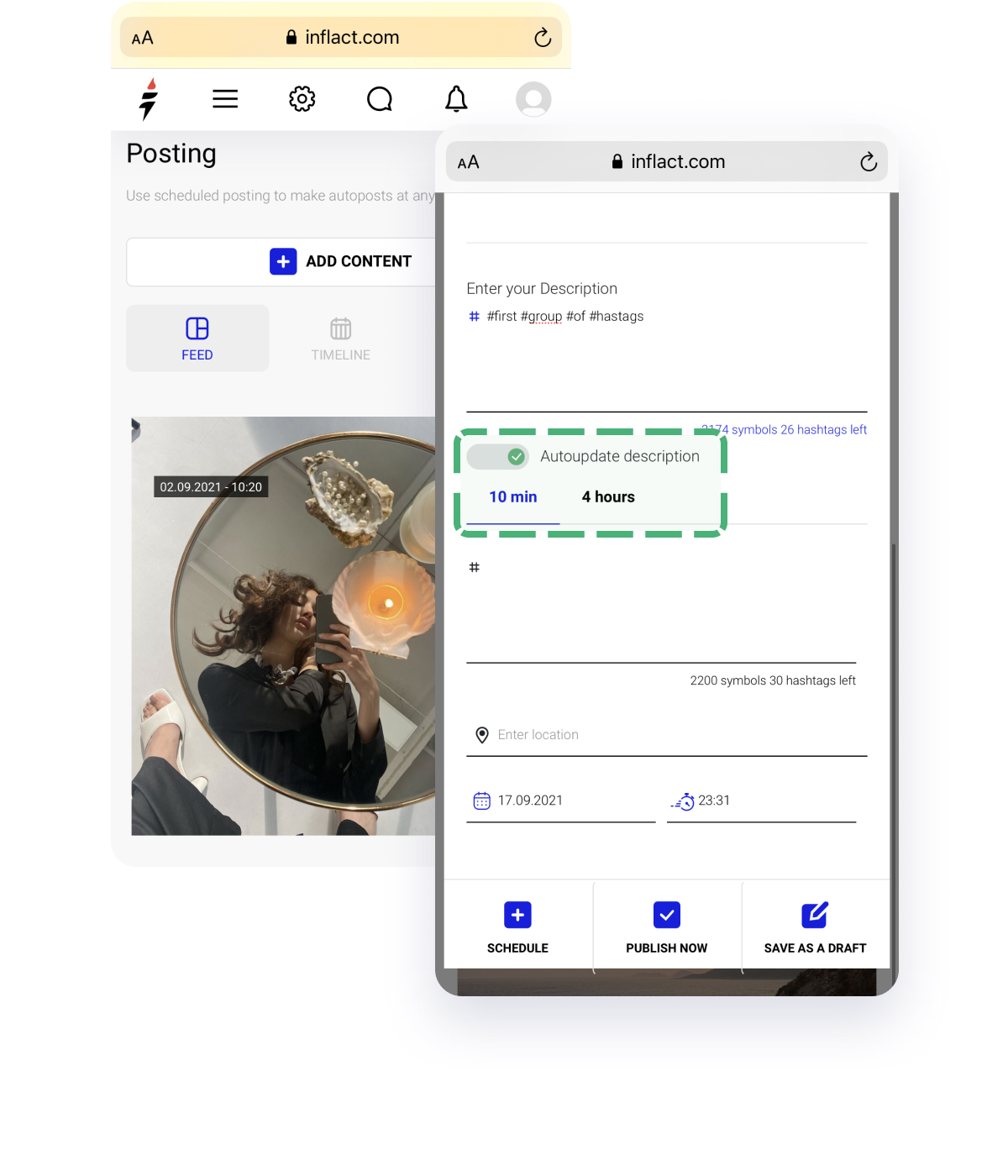 <
"Two feed posts per week and two stories per day will help to build your following."
Regularity and consistency is a strictly recorded rule for posting on Instagram. These numbers are calculated by the system. Your post's reach is a very good indicator of your relationship with the audience. Adam recommends two stories per day and two posts per week in order to maintain consistency. It is impossible to achieve this without using a unique tool because any human factor can knock your schedule and underestimate your reach, so we recommend using the Inflact Posting Module.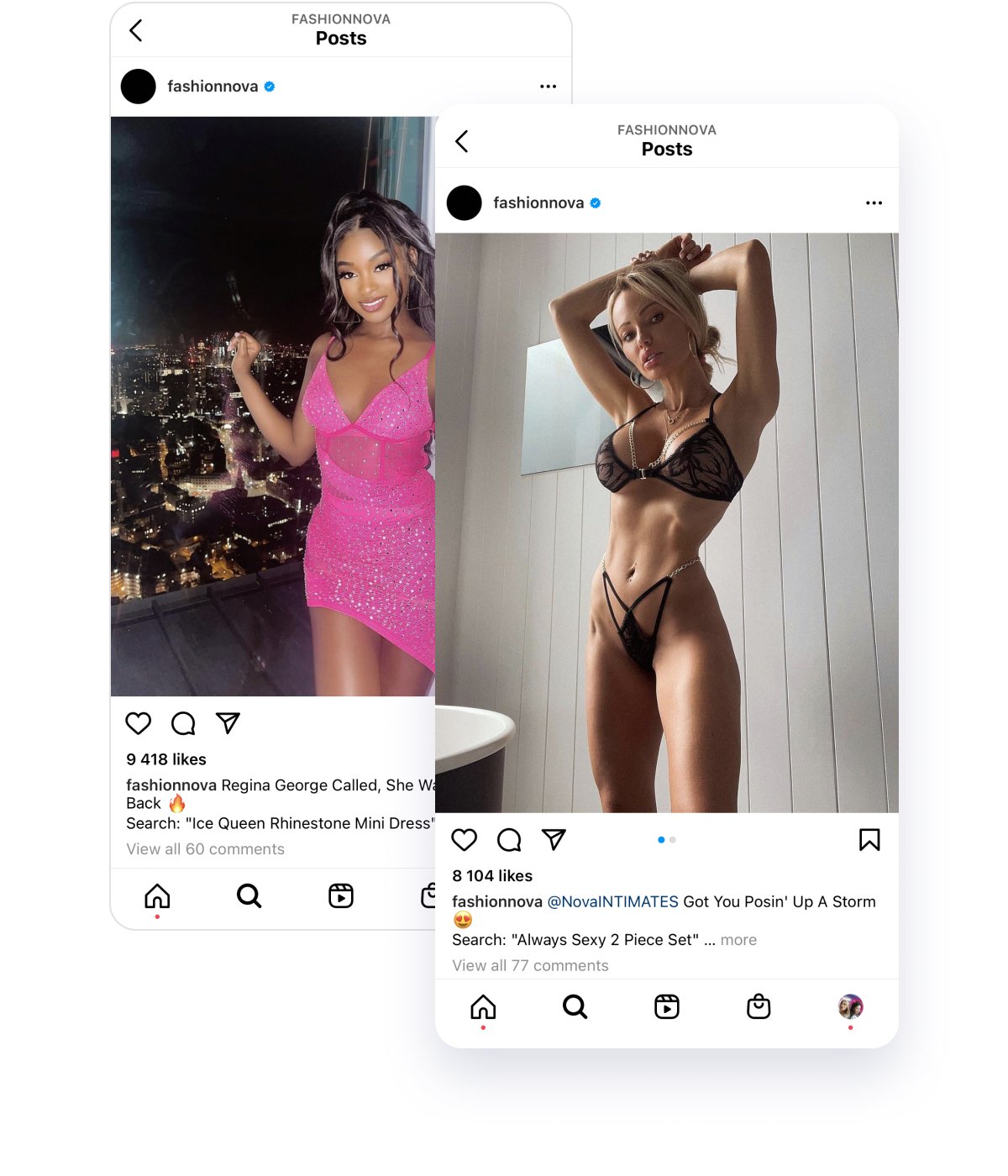 "While posting with newer tools like Reels won't boost your reach as such, utilizing all of the available tools will mean that you're increasing your chances of getting your content discovered in the app."
The social platform wants to break all records in the number of users, the amount of content, and all other indicators of the success of a social network, so they are furiously promoting all their innovations that could be replaced by other platforms in some way, for example, TikTok or YouTube. Adam advises using Reels to increase coverage. It must be considered, because the platform really encourages the use of any new tools in order to guarantee its own success.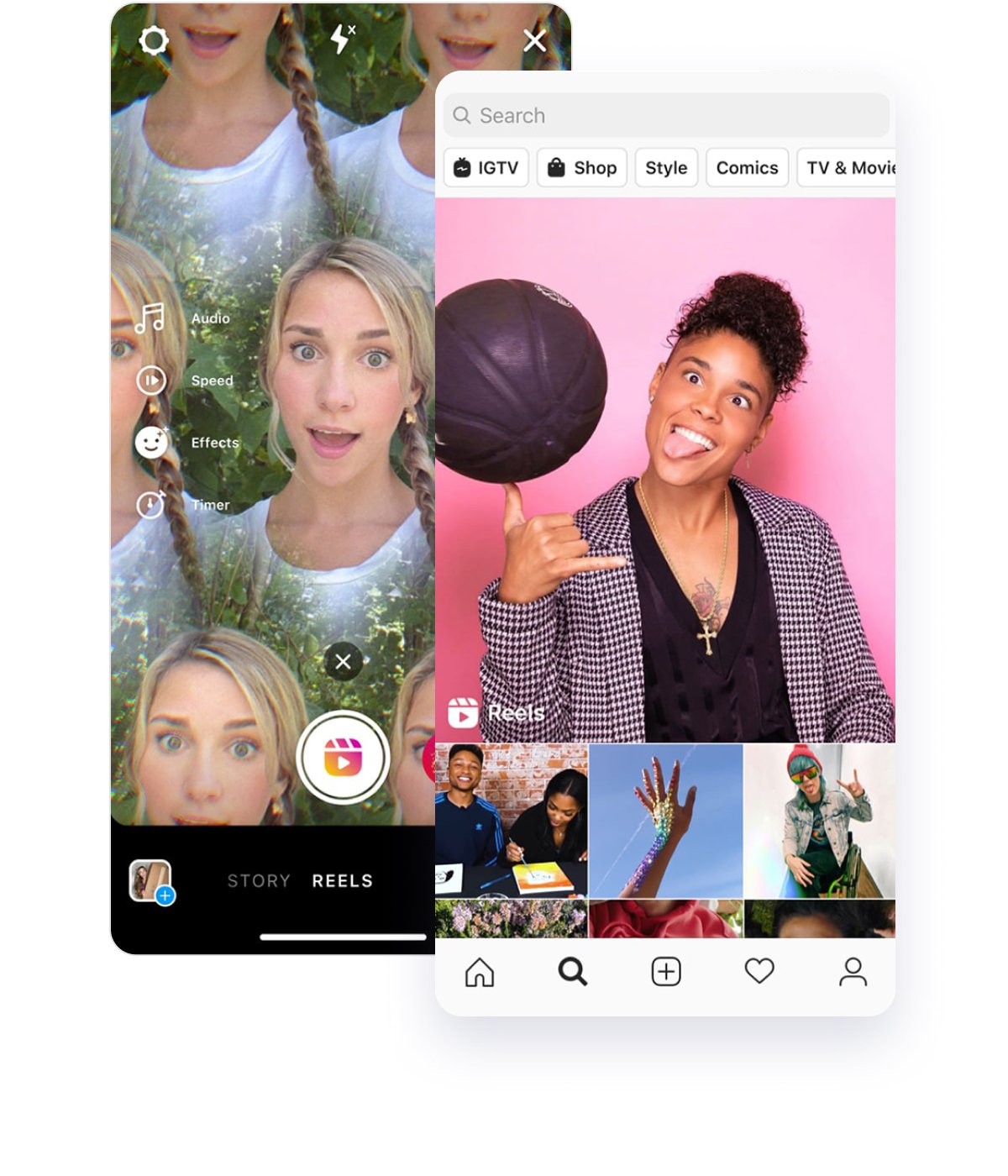 "Don't buy fake followers. Instagram's detection systems are improving, based on a range of factors, and purchasing followers can put your account at significant risk."
Never do this. You can't buy followers on Instagram, for any money or under any circumstances.
This is a truth that has already been in place for several years. All top bloggers adhere to this opinion, and you, too, should not deviate from this idea. Over time it gets worse and worse, and the situation with bots is absolutely controlled by Instagram, so buying fake users that will catch your account is a very bad idea.
It will most likely lead to either the blocking of your account or a shadow ban, or to a sharp hard block. Read about even more mistakes that Instagram entrepreneurs make in our other article.
If you need to gain a large audience in a small amount of time, we recommend getting an Instagram promo. Here you'll only get really interested people to join your account. They will react to your content and want to become a part of your following.