Do you want the easiest way of keeping all exciting Insta stories? Try using Story Saver for Instagram and keep everything at hand!

Stop missing your friends' interesting and relevant stories. Download and watch them anytime using Story Saver for Instagram! Today, skipping a story on Instagram is comparable to minor crime. The current Instagram story is only available to view for 24 hours. After that time, it will disappear without a trace. But what about exciting moments like a wedding or a holiday? How can you collect all the photos your guests take during the celebration? How can you extend a story's life and keep the current Instagram story for viewing at any time? We know how to help you. Try using Instagram Story Saver. Now, you can save content from Instagram stories safely, quickly, and easily
You don't believe it? Let's dive into the topic!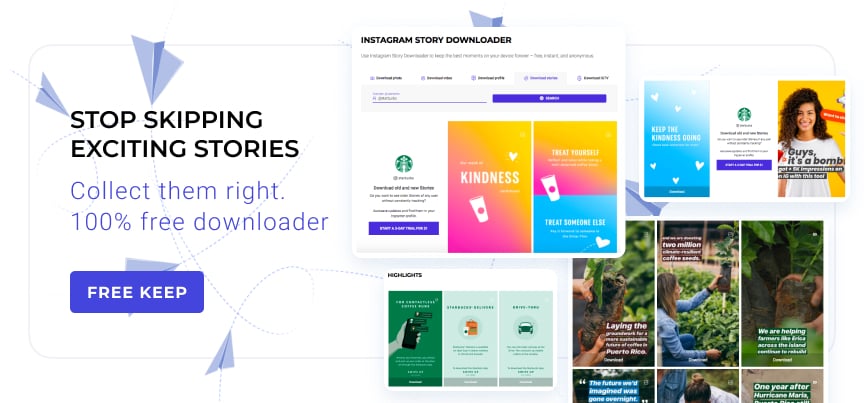 WHAT IS STORY SAVER FOR INSTAGRAM?
Let me tell you a fantastic story about how the idea for Instagram Story Saver came to our minds. I promise it'll just take 3 minutes of your time. What is a wedding? For sure, it's a pleasant moment in everyone's life. And each of us wants to keep it in our media files too. Do you agree that a wedding photographer and videographer capture the most beautiful side of the wedding? It is like a show reel. However, the whole point of the wedding is the fun side. Your friends and relatives make this side. Of course, they will be happy to share with you all the collected material. But manually asking everyone to do this is a killer activity. Why do I think so? It's simple. I did it myself after my wedding. What has become of it?
I've wasted time;
I've spent a lot of energy;
I've collected a small amount of material.
And why? Because many guests uploaded content to Instagram stories, where they are only available for 24 hours. Moreover, this material was not saved even on their devices. What photos did I have in the end? Only blurry ones. Although there were some good pictures from professional photographers, I wanted live and real photos :(

To my surprise, I was even ready to get divorced and remarry to make a bunch of cool new wedding photos and videos.
After the honeymoon, I shared my sad story with my colleagues. Many of them suggested simplifying this process in the future for all our clients. And after some time, Story Saver for Instagram appeared. Instagram Story Saver is based on the latest technologies and gives you the opportunity to save each current Instagram story. No matter whether on your PC or phone. The service keeps everything in the original format and quality, and you can watch or print the content at any time you want. Why didn't I think of this before? I could have saved my celebration! However, you can do it. Or recommend it to your friends :)
Now you can collect all the photos and videos from the celebration automatically. Only from a party? Nope! Look at some ways of using Story Saver for Instagram and don't miss the opportunities that I've missed.
5 CASES OF INSTAGRAM STORY SAVER USAGE
Don't miss the highlights of an event
Just enter the usernames of friends who were with you at the event, and the service will automatically save all the stories for you. A good idea for a summer holiday. You can paste the nicknames of friends into the service, and it will automatically save all current stories during your absence from Instagram.
Be inspired by celebrities' stories
Download celebrities' Instagram live stories and be inspired by these ideas when creating your moments. The Instagram story is an additional tool for promotion. Instagrammers watch them 3 times more than normal posts. So, do everything possible to create exciting and attractive stories.
Save instructions, recipes, and more
Collect your favorite food blogger recipes or workout instructions from famous fitness gurus. Surprise your family with delicious breakfasts, lunches, and dinners. After all, the recipes are always at hand. Plus, don't forget to do your exercises, the list of them is here, even without an internet connection.
Make a memory map
Store all your moments for the year in a separate folder. Then, you can make a memory map of your best moments within a year. Good memories have a positive effect on psychological health on New Year's Eve.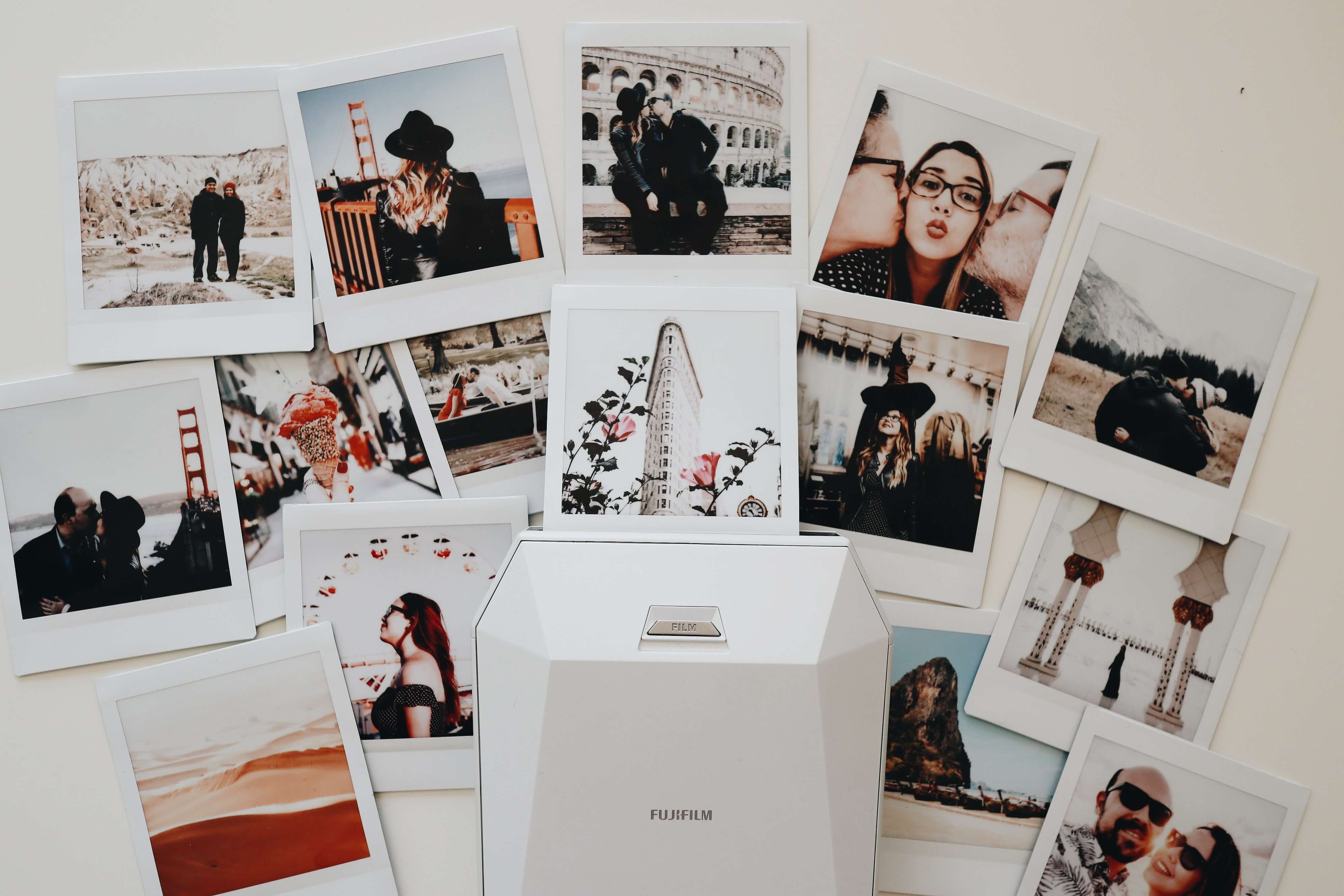 Keep an eye out
Save the dirt and show it when your boyfriend or girlfriend denies his/her presence at any event. Unfortunately, there are always unfair people in our world. How can you punish them once and for all? Collect dirt, and the person will no longer be able to evade the answer. Good options, right?
HOW TO DOWNLOAD INSTAGRAM STORIES
Learn how to do this in seconds using Instagram story download. Let's imagine that you've already done the 3-second registration process and even opened your Dashboard. Now follow these instructions:
Paste into the search line the account nickname and click on the "autosave updates" button;
Now, the service is ready to download all existing stories from that account;
Click on the View button if you want to watch the stories or the Download button if you're going to save all current stories;
If you want to delete the specific account, click on the

Delete button and the service will edit it out of the list;
If you decide to download stories, they will be kept on your device. It looks like this.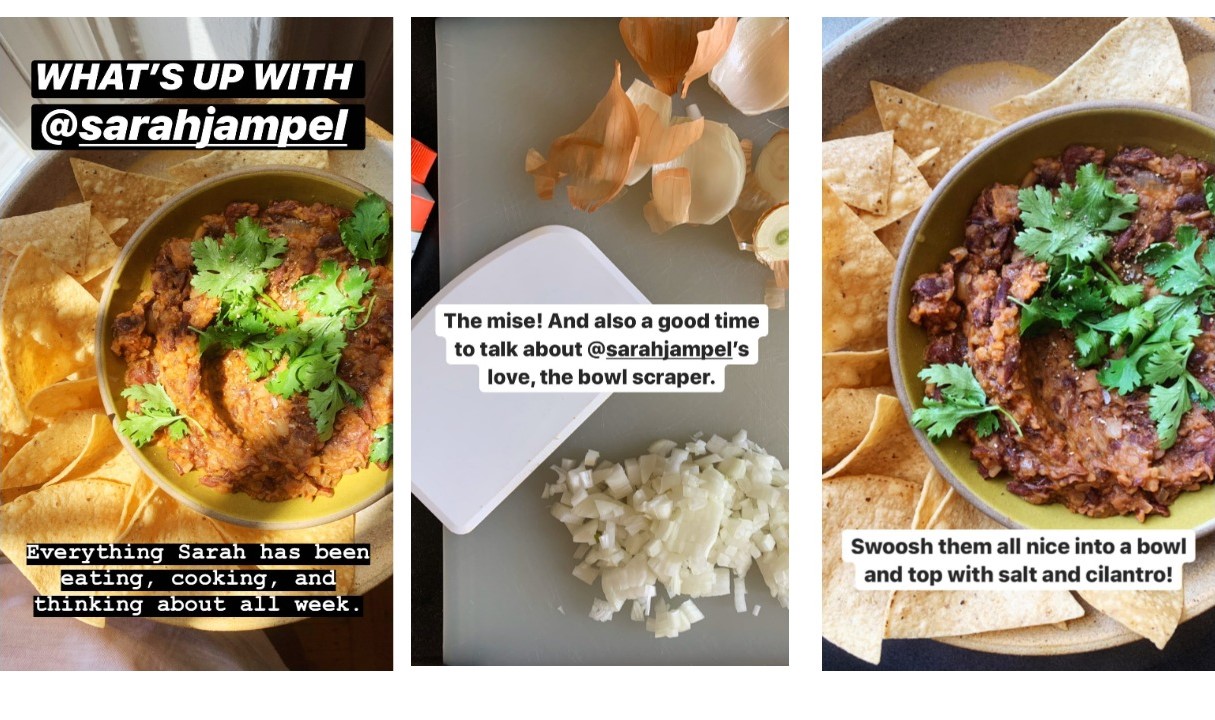 Yeah! What do we have now? A separate folder with all the moments in good quality and the right format. These are no miracles!
ARE YOU AFRAID TO USE STORY SAVER FOR INSTAGRAM?
Get ready, now I'll destroy your 5 main myths about saving Instagram stories.
MYTH #1
Not all stories are available — all Instagram stories can be downloaded.
Instagram Story Saver can download any Instagram story. But you need to remember one important thing - you should choose only the public account if you haven't followed it yet.
MYTH #2
You need to download the tool — no download is required.
This tool doesn't require downloading. It works securely in the cloud from any PC or phone. All you need to do is register with Inflact and get started.
MYTH #3
It's a long process — it's a fast service.
Story Saver for Instagram works so fast that you won't even have time to yawn. All the required Instagram stories will be stored in a folder on your device in seconds
MYTH #4
There are saving limits — unlimited saving possible.
The saver downloads an unlimited number of Instagram stories. You only need to add a list of accounts from which you want to download current stories, and that's all.
MYTH#5
Non-anonymous — i

t can be used without logging in

.
Don't worry that anyone will find out that you have saved their stories. The service works anonymously — by anonymously we mean that without the need to log in — so nobody knows about your hidden activities.
Well, did I manage to clear your fears?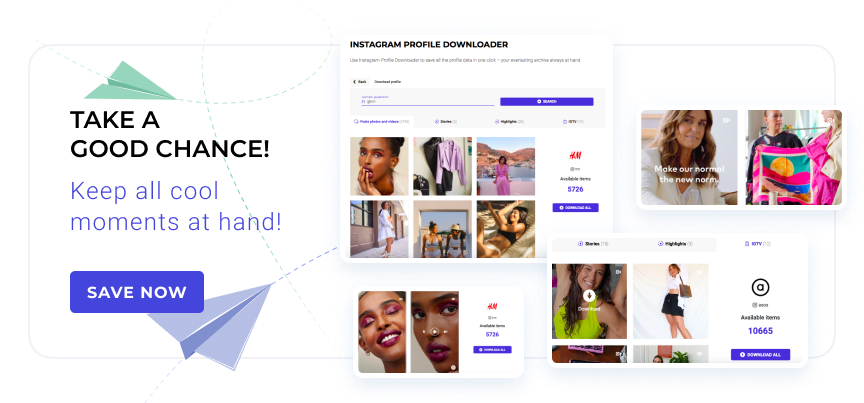 Sooooo, it's high time to save Instagram stories. Good luck, our Instagrammers!