Sometimes there can be a necessity to view private Instagram accounts without disclosing your own personality. Don't worry, it is quite possible to do it.

As the majority of social media platforms, Instagram takes care about the privacy of its users. That's why if you don't want to share your posts with the whole world, you can easily make your profile hidden from other people's eyes.
Private or public account: what to choose?
If you don't have a goal to promote your blog or build an online business, there are practically no reasons to operate a public account. Thanks to the features offered by Instagram today, your content can stay fully yours unless you decide to approve a couple of requests sent by your friends.
Nevertheless, if you want to achieve success as a blogger, Instagram model, or Instagram entrepreneur, a private account shouldn't be your choice.

Yes, if you read our article on
How to get 10 000 likes for every Instagram post
, for example, where I've explained the main rules of the promotion, you will see that to make your account popular, you need to be noticed by other users.
To do it, you should make valuable and catchy posts, build communication with your followers, establish beneficial partnerships and take into consideration many other tricks like using relevant hashtags which, once again, will help people find your publications even if they have never heard about your account before. By the way, if you are not sure what hashtags can be of great use for you, free
Inflact hashtag generator
is always at your disposal.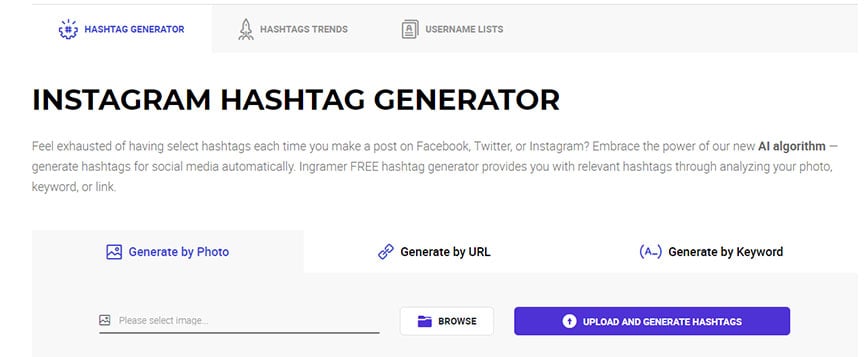 Just remember:
to be popular, your posts should be seen
.
Different ways to view private Instagram accounts
So, we have just discussed the reasons for having either private or public accounts. But are there any chances to view the posts published in a closed account? Yes, there are some. And to know how to view private Instagram profiles, carefully read this article up to the end.

The most obvious way

Try to reach a person directly and ask to allow access for you. Or just send a request to follow this user without any extra words. As soon as your request is sent, the user will be notified and will have a choice either to accept your request or to decline it.

If your request is declined, you may try to send a direct message, explaining the reasons for your interest and desire to view the posts of this person. But due to a variety of factors, the person may stay firm about his or her intentions to keep the account fully private.
Want To Send Instagram Messages On Web?
No Problem! Really Working Methods Inside!
The most sophisticated way
If you want to have an opportunity to view private Instagram accounts but do not want to reveal your personality, you can try to create a fake account to follow these users. But after creating an account you will need to fulfill the steps explained in the first point.

Yes, once again you will have to try to reach the person and to get access. And unfortunately, the fact that you have your fake account doesn't guarantee that your request will be approved. Nevertheless, thanks to your new page your personality won't be disclosed.

The easiest way

In case you prefer not to communicate directly with the owner of the account you want to view, there is another option for you. Today you can easily find a wide range of special so-called Instagram viewer tools, for example, InstaSpy or Private Instagram Viewer. They are absolutely easy in use and all you should do is just follow the instructions that will be displayed on your screen.
Nevertheless, I'd like to warn you. You should be very careful as some of the websites of this kind can use your personal details that you need to share to use their services in some illegal ways.
Some websites may offer you an option not only to view the hidden content but also to download it.
You may have absolutely different reasons to have a desire to view some hidden accounts. But if you want to do it just to get new ideas about what content to share with your subscribers, I have another option for you. I recommend you to consider our blog post where I've gathered
100 Ideas for an Instagram Blog: Your Inspiration
. It would be much easier and more efficient!
I hope that in this article you have found the most appropriate variant for you and won't have any problems with viewing private profiles on Instagram in the future.