Staying tuned to the newest features of this social media platform is important to an average user but is crucial to any user who runs a business on Instagram.

With the inventions of the Instagram team, all your monetization processes can become easier, and you can beat out your rivals, just because you use more updated features successfully.
In this article, we grab and try out new Instagram Story features, Explore hacks, and even a chat room update.
New features coming to Instagram in April 2021 that you might not know about.
Feed update: for faster search and more convenient exploring
How to use it: Tap on the Home icon in the center of the feed to get back to the top.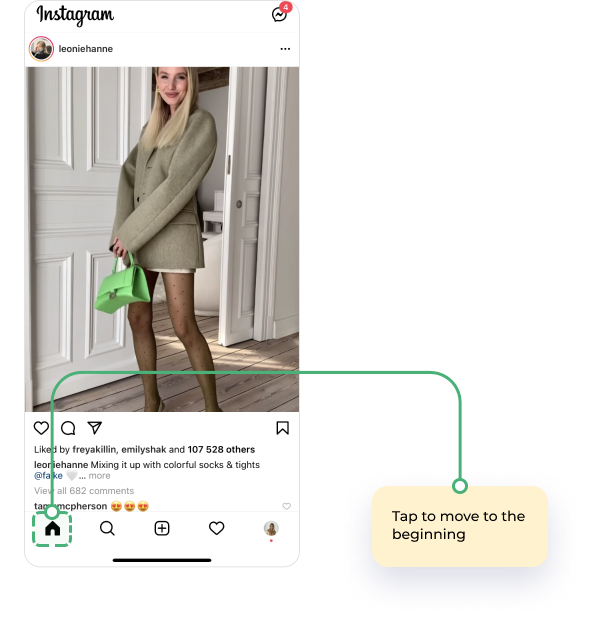 So, if you open Instagram, obviously you start on feed. When you scroll through the feed, sometimes you want to get back to the top. One quick way to get to the top no matter where you are in the Feed is to tap again on the Home icon. And go right back to the top, no matter where you were in the Feed.
Search update: for faster searching of what you precisely know how to type in
How to use it: long tap on the search icon to open a search window and keyboard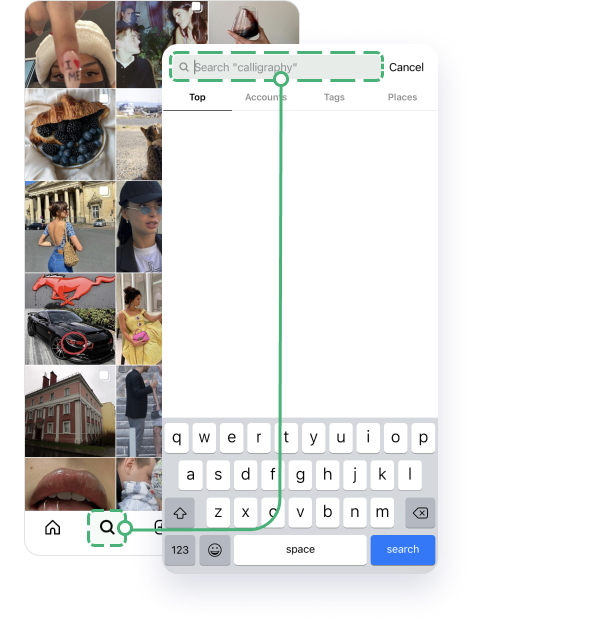 Another one we love is a new Instagram search update. So the second tab is Explore where you can find new things or actually search for anything directly on Instagram. If you know that you want to search for something directly in Explore, you can press and hold the search icon instead of just tapping it. And it will not only go to Explore, but it will open up a search input field and pull up the keyboard, so you can type quickly. So, you don't have to tap twice to go find that thing you wanted.
Profile update: better switching between accounts
How to use it: Double-tap on the icon with your profile photo to switch to your other Instagram account that you're logged into
A newer update is to double-tap the profile tab to switch accounts if you have multiple accounts. So, if you have multiple accounts – public and private for instance, or several related shops – you can jump from one to another without any additional moves. If you double-tap your profile picture in the lower right corner, it will bring you to your second account.
Stories reminder: if you haven't tried it yet.
How to use it: a long press on the Story will freeze it.
Some people still don't know about the feature to tap and hold in Stories. Tap on the Story you want to see. Then press and hold the screen to watch the story for longer than 15 seconds – you can hold it for as long as you need.
Explore update: peeking for fast reaction.
How to use it: along press on any publication in Stories will give you an opportunity to look closer at the content and react to it without going to its page or leaving the Explore section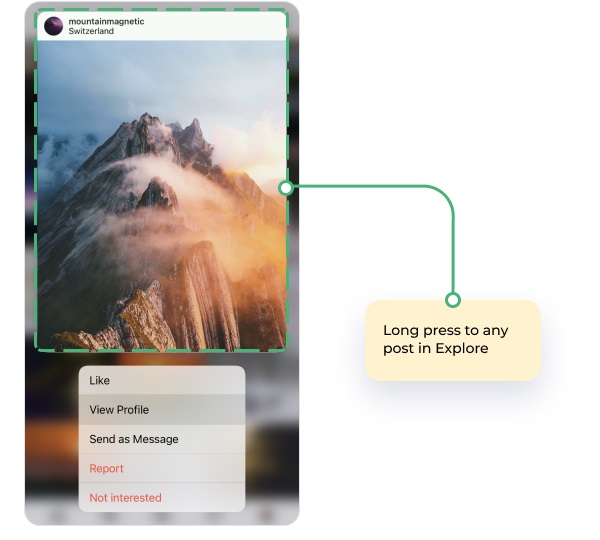 Peeking is a really useful feature when you're in the Explore section. And you're interested in something but don't want to go to another page of the app, just press and hold on that post – it will give you a preview right there inline. You can even drag your finger down and tap any action under this publication.
Ads update: for getting rid of unwanted ads
How to use it: a simple click of the upper right dots above the ad post will prompt a few options, one of them being "Hide Ad."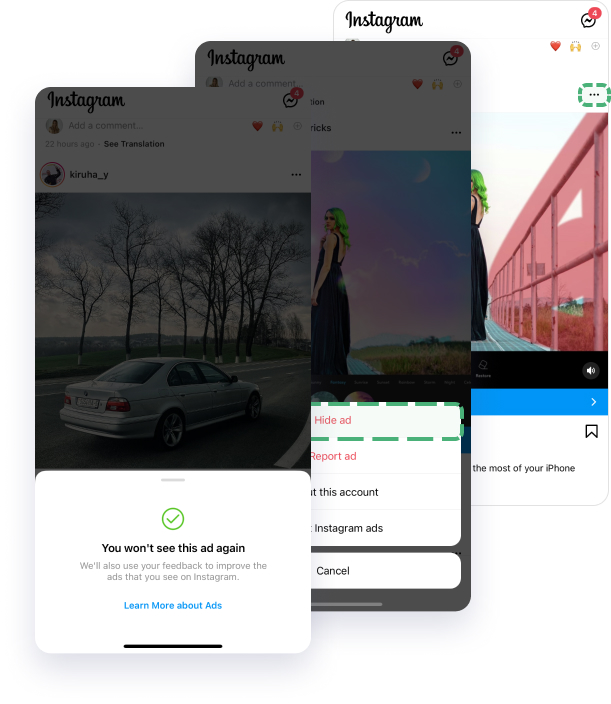 Instagram is a social media that has already turned into a business platform, but not all are ready to accept this. And if you don't want to see any particular ad anymore – just hide it once and for all. When any ad becomes annoying, tap the top-right dots icon on it and choose "Hide ad." It will disappear, and it won't be shown to your profile anymore.
Professional dashboard update:
How to use it: Just tap to "Professional dashboard" from the main interface of the account.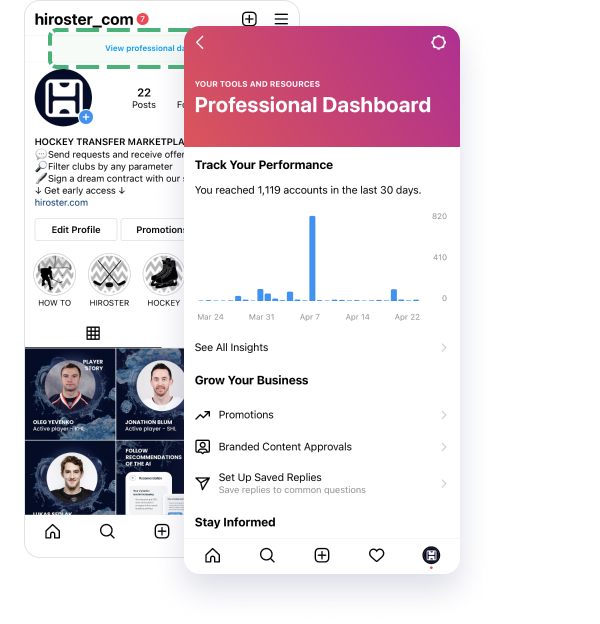 The dashboard makes all statistics accessible from one central hub now.
Sections include Track Your Performance, Grow Your Business, and Stay Informed, providing a mix of analytics, tools, and insight.
We hope with these features your Instagram experience will be a little bit more fun and convenient.