How should you reply to instagram messages professionally? What are the basic rules of Instagram etiquette? How can well-mannered communication grow your sales? Read this article to find out.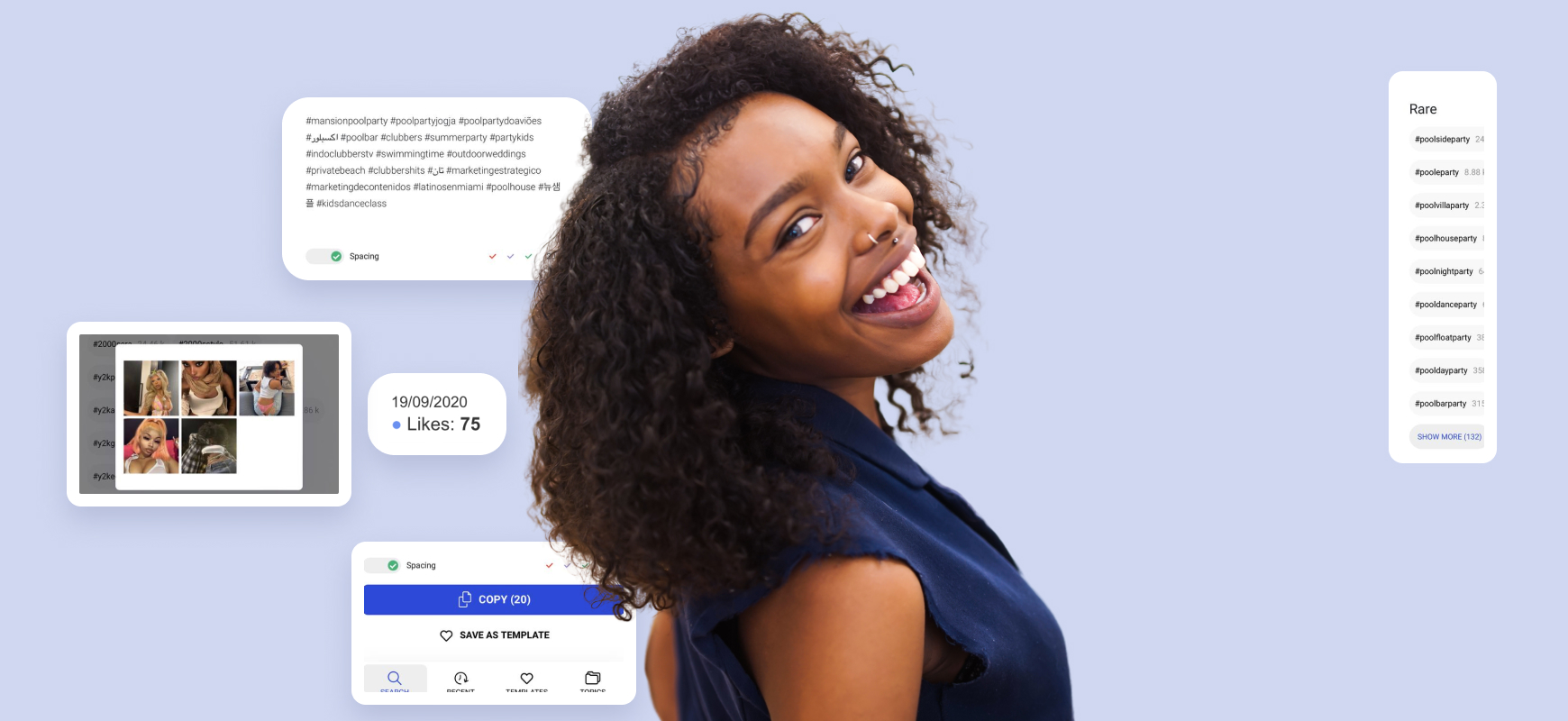 Basic rules of correspondence in a business account on Instagram are crucial in 2021. People love to buy on Instagram, and they are searching for goods and services there. And when they message you, that means these are hot prospects, and the only thing you need to do is not lose them.
As an owner or a manager of a business account on Instagram, follow these 7 simple rules. They will help you to:
Build trust between you and your audience instead of making your potential customers angry.
Create a sales funnel instead of random chatting.
Persuade your potential customers to buy from you from the first message to the last instead of sending brief and dull replies to their questions (or ignoring them altogether).
How to reply on Instagram: basic rules
Reply to messages or customer comments within 10 minutes during business hours. If you take longer to respond, one of two things may happen: the client may choose to buy from your competitor, or they will lose their spontaneous desire to buy.
Example: "Good afternoon, Helen. My name is Alex, and I'll be your personal manager. Can I ask you a few questions to make your choice easier?"
Communicate with clients based on a predetermined script, which will always be at hand. A script is a pre-written template of responses to all the common types of conversations with clients or prospects.
In this way, you can speed up your processing of inquiries and improve the quality of your communication with each client. This is extremely important for boosting sales.
Set up auto-replies for every significant keyword your customers may use in their messages to you so that they will get a well-written response according to your scripts in the shortest time possible.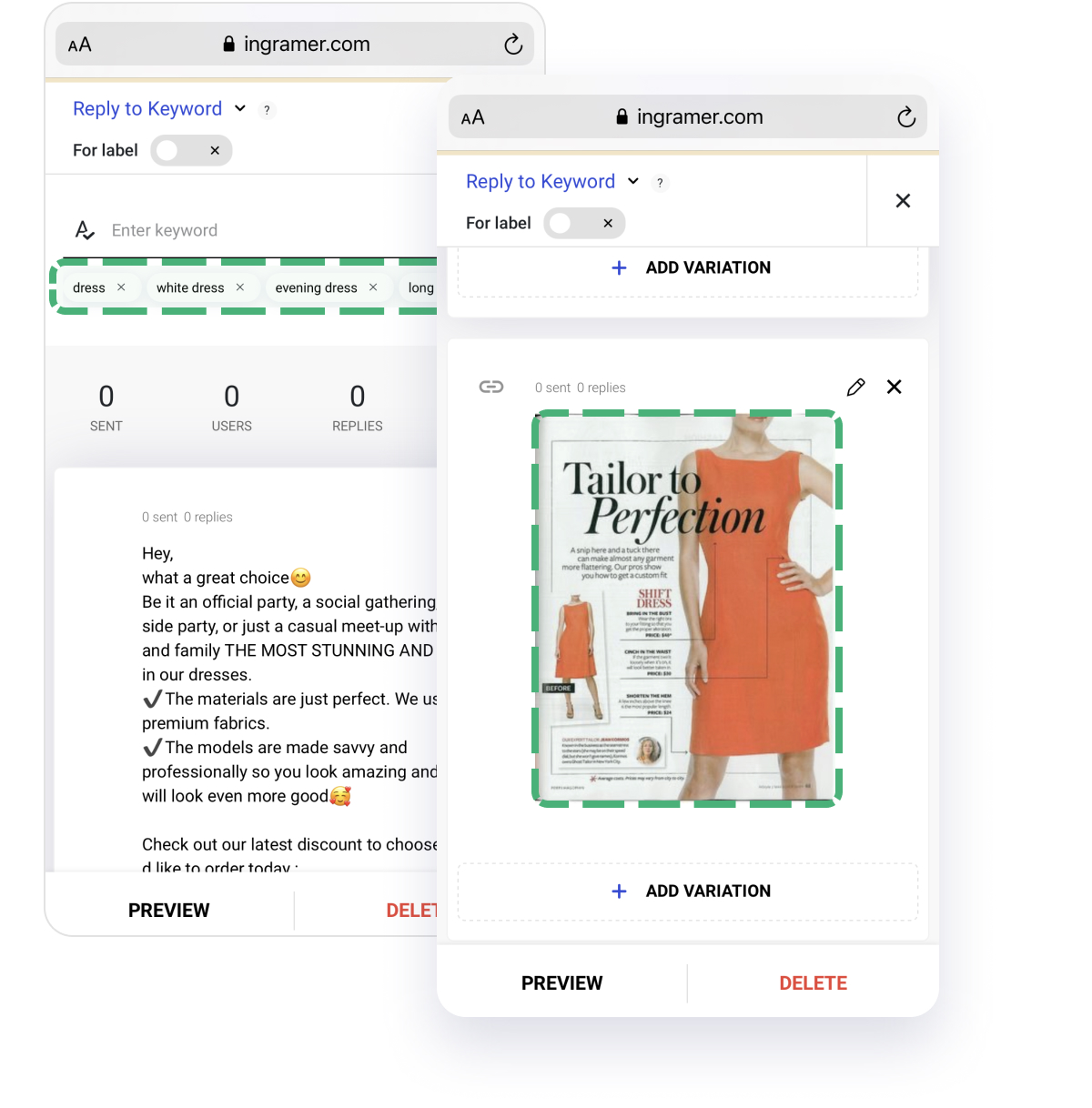 Do not put pressure on the client.
Never use any abusive or spammy techniques. Only use well-thought-out and professional scripts for your communication.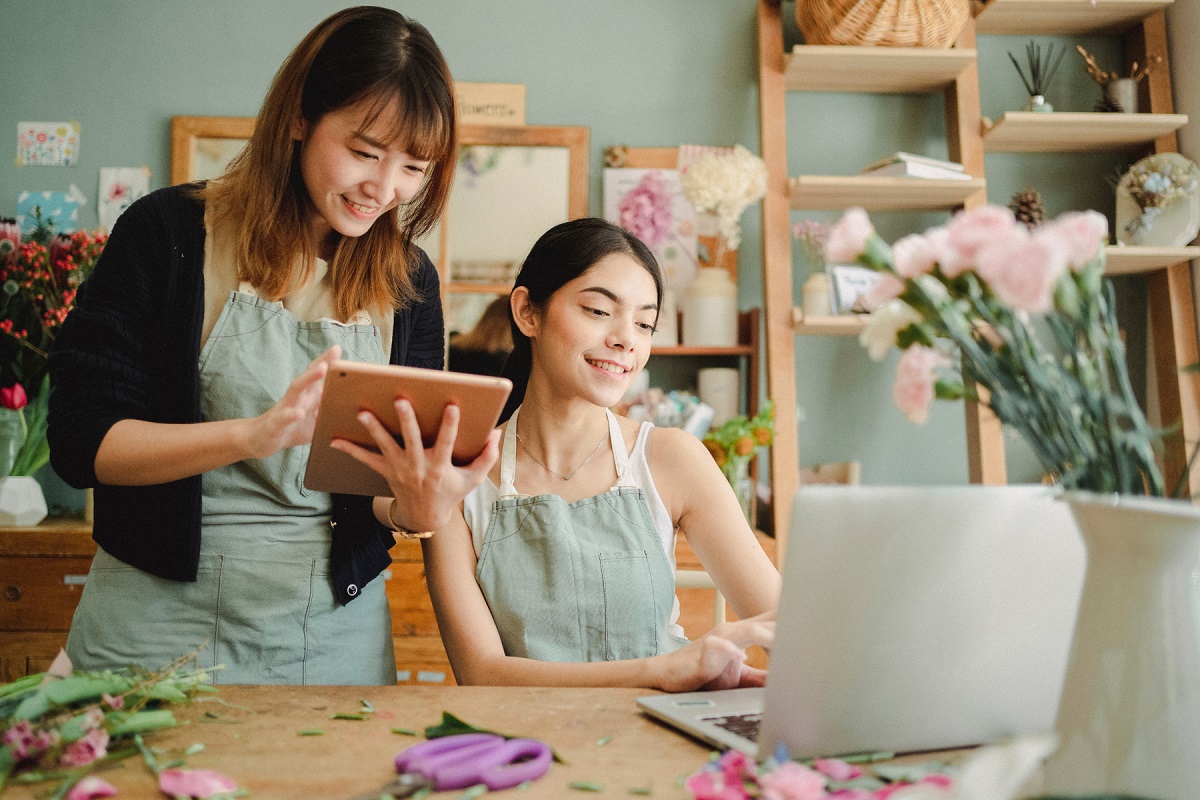 Find out their needs and desires.
Try to find out what they need, and don't impose your ideas.
Talk about the benefits for the particular client, and not about the benefits of the product in general.
Use a CRM for client management.
Communicate with the client only from a CRM system for Direct. The Direct module from Inflact is a platform for communicating with customers where all your Instagram accounts are connected.
The benefits of using CRM:
All correspondence in one place.
All correspondence is distributed according to the funnel ( for example first greeting, product presentation, when the order is received, and when the delivery is made).
All correspondence templates (scripts) are pre-written as quick replies by category and are at hand for the manager.
The manager sees all the data about the client in one window: name, email, address, what they ordered, comments, and tags (and you don't have to scroll through all the correspondence to find all the data).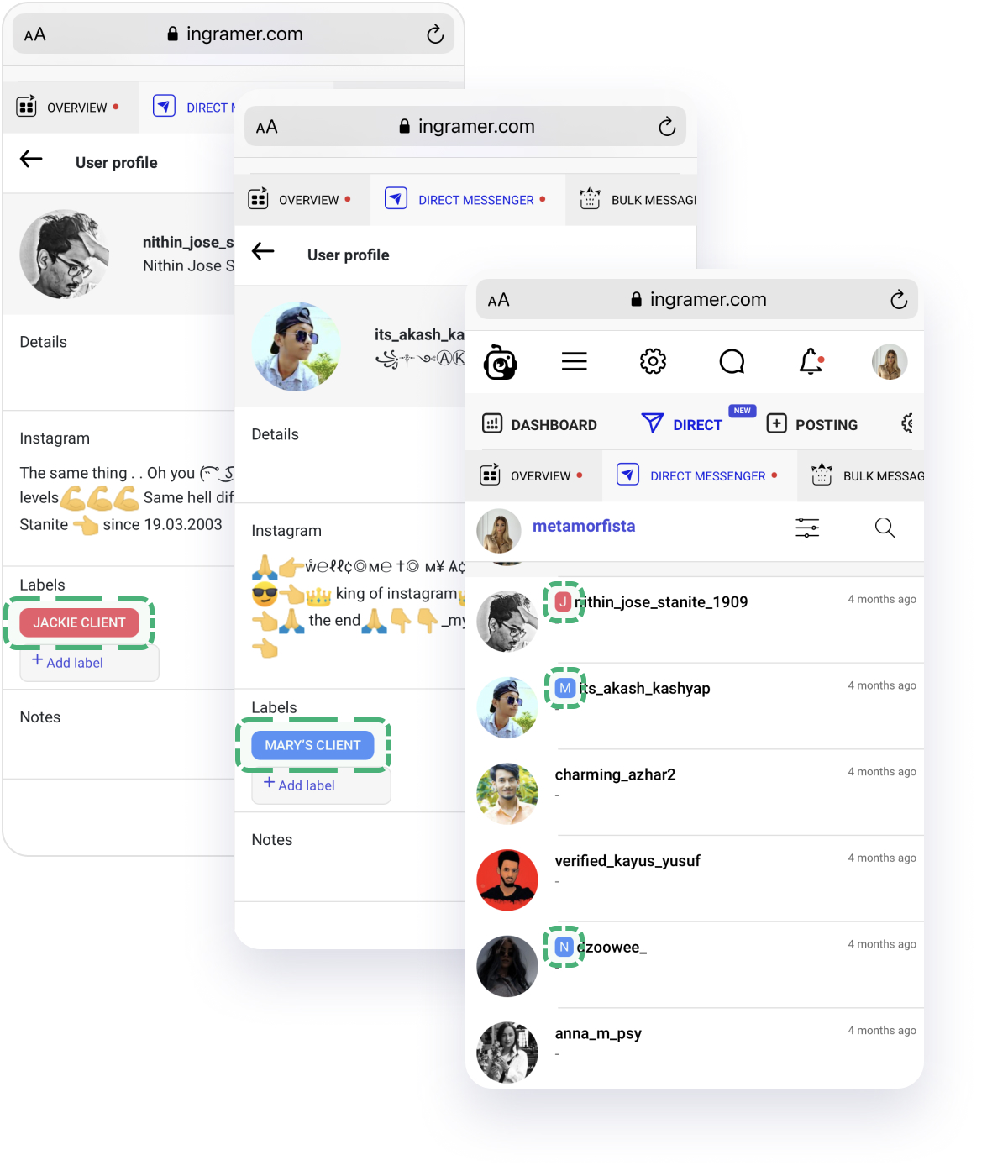 Personalize your communication as much as possible.
This is one of the oldest marketing techniques. Hyper-personalization has been the trend for several years, but so far only 39% of online stores have personalized email newsletters. The numbers indicate that this trend is worth paying attention to:
Email messages with a personalized subject line are 26% more likely to be opened.
74% of marketers surveyed say personalized emails increase overall user engagement.
What you need to have to follow the basic rules:
This is a preparation of sales texts for messages in Direct, drawing up detailed scripts for each typical situation and scripts for answering typical questions.
The main thing is to know your target audience and how to influence them.
You need to introduce each new manager to the communication style of your brand. Teach them how to use the CRM system you have implemented – quick responses, scripts, and all the details that will lead each dialogue ultimately to a sale.
Working effectively with a customer base is the ability, first of all, to correctly segment customers.