They can be concise or newsy. and they can be salesy or touchy-feely. But they can never exceed 2,200 characters. They can be wise and sad: "Love is war," like @xxxtentacion said a few days before he was murdered.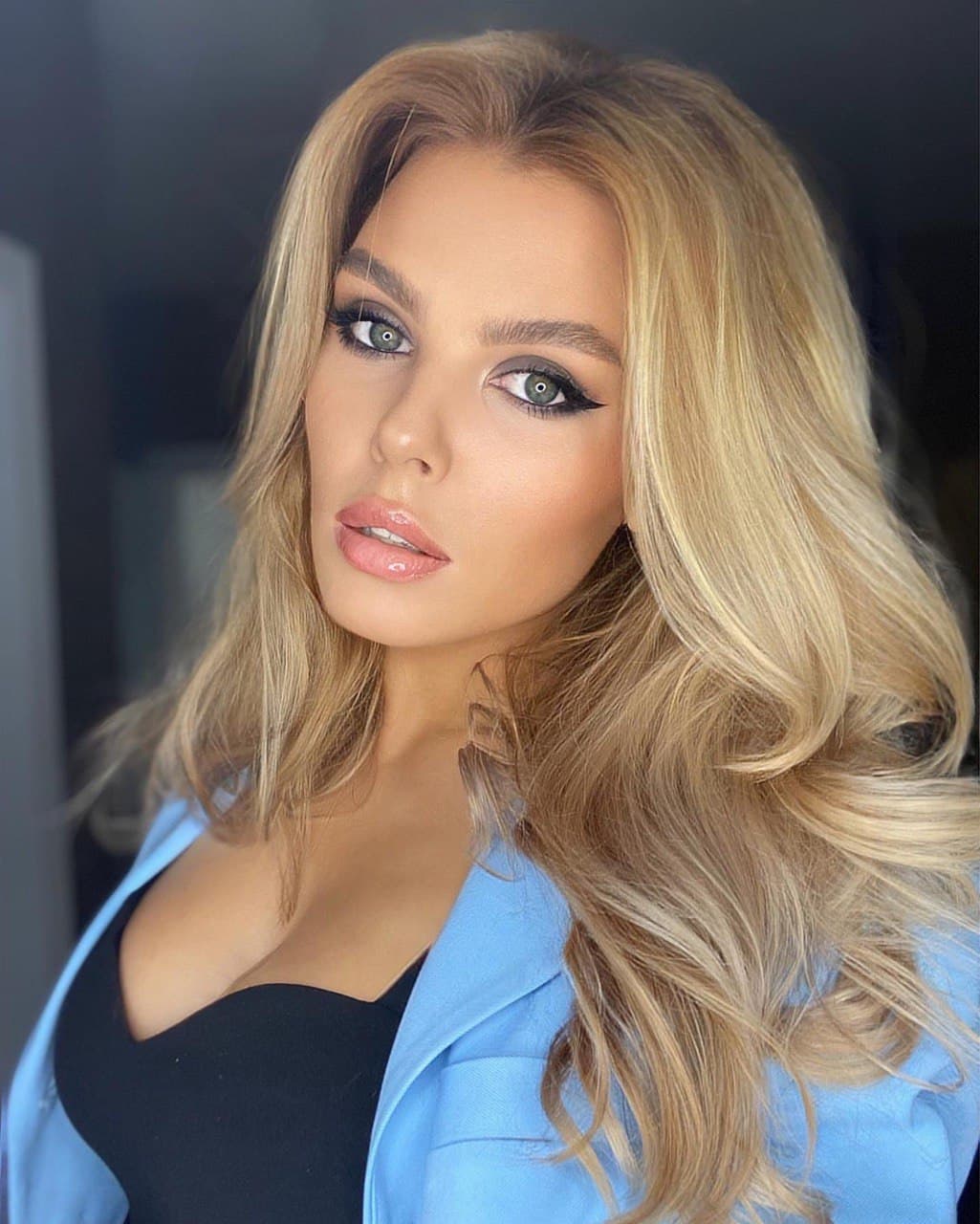 Violet Rich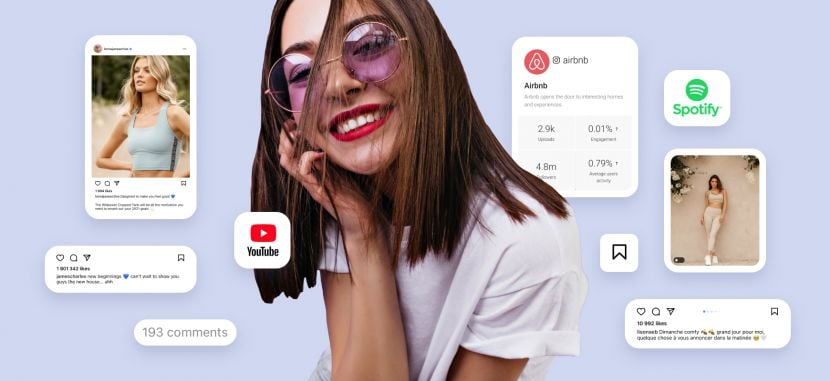 Or they can be funny and unpredictable: "Let's make a world record together" as the Egg said (and now holds the record for most likes of a single image with over 54 million!).
These are captions on Instagram. But what is the real role of text on a mostly visual platform?

The fact is, you need to write a caption to raise the value of your post. Are you in a cold sweat already? Don't know what to write about? Where to get ideas?
Please don't try to copy and paste! I'll tell you the schemes and techniques for copywriting your Instagram captions. The critical things are simple, and you won't need an SMM manager or a copywriter. Let's dive into the topic!
What's new in caption trends in 2021
The primary Instagram caption trend in 2021 is a steady increase in length. So, if we predict future market behavior, it is vital to gain skill in writing longer texts under your images.
The image alone can't carry the informational weight that a caption can. Texts bring the feeling of deeper investment in the post.
Basics
Do people read Instagram captions?
Most recent research shows that people are more likely to read a caption when they like the photo. Other studies show that Instagram images with captions or text embedded in them get more interactions than those that don't.
Examples from Forbes, BuzzFeed, Business Insider and other companies show that posts with text overlay generated 41% more interactions on average.
Caption length
Don't just try to write as long a text as you can, just to follow the trend. Look how the correlation between a number of characters in captions and post engagement rate looks:

The general recommendation for the Instagram caption is to keep it cohesive and commodious. 130 to 150 characters is the best for maximizing engagement. It is somewhere about 3 lines of text in the Instagram interface.
Instagram only shows the first three lines of a caption and hides the rest behind a "more" button. Use the first three lines wisely - put the most valuable and intriguing words there.

Readable lead out
To drive your text right into your followers' hearts, keep it looking good. Look at two post layouts and compare them together:

Line breaks in the Instagram caption create a distinct and pleasant text look.
Emoji in captions
Emojis may feel unnatural for your business profile posts. The caption may not look professional enough with them. It is worth trying, though: including several emojis correlate with the growth of post interactions.
Don't be afraid to use emojis in your Instagram captions. This is a brilliant way to emphasize or illustrate a point, and obviously, Instagram users love them.
Hashtags
Instagram hashtags are signposts to classify the content and tone of the top-rated posts that go viral in 2021, as 100 billion posts are uploaded every day. All this content needs to be structured somehow. The Instagram algorithm wants us to use hashtags wisely, properly, and not mess everything up. You can read everything about how to use them in your posts in our Hashtags Guide.
Speaking shortly:
25 hashtags are an ideal quantity to use.
Use hashtags carefully. Don't use only popular hashtags. Read the Hashtag Guide to be sure you get this right.
If you're still asking yourself how to hide hashtags in your Instagram caption, forget it and put them in the first comment.
Text in Stories
Instagram Stories is a powerful tool to use in 2021. Everybody loves it for the speed of renewing, freshness, and full-screen mode.
As for the stats, they show that stories are ultra-popular among millennials, and that is why you need to monitor this tool.

You can put a link in every story. That is why text here should excite and call to action. You need to create not only a good caption for an Instagram post but for each of your stories.
I have a detailed guide for stories here.
The Instagram help center offers you a way to share stories with only text. Sometimes an image or a video just won't convey the idea you'd like to share. Tell a story or type in a poem or any content that you'd like people to read. When you open Stories, use Type Mode in Create to share stories with no photo or video required.
How to write good texts for Instagram in 5 steps
1. Choose a goal for your caption.
First, you need to define what the goal of your caption is to:
Tell a story
Share emotions or experience
Teach
Sell or promote
TELL A STORY THAT GAINS LIKES
A successful caption is one that gets people commenting. Asking questions is one of the surefire ways to reach an engagement. This should be a thoughtful question to accumulate significant responses.
People expect substantive captions from bloggers. They consider it interesting and inspiring. Here is an example of a cute caption by a travel blogger. Let's analyze the structure, and figure out the logic to use it in your post. Answer these questions, and you will get an engaging caption.
Say something shocking and unpredictable about the key fact. 🏡
What are your feelings and thoughts on the subject? What are the circumstances of the key fact?
What conditions preceded the key fact?
How did it come about?
What thoughts and feelings came to you just before the decision/moment?
Why did this happen, who helped you with it, who convinced you?
Did you expect it to happen?
How do you feel now? / What are you wearing? / What are you doing now?
Put a little joke here.
SHARE EMOTIONS WITH FOLLOWERS
To simply share your emotions about any question/event/person/object, follow these questions to create an engaging caption.
Where have you been? / What's this event? / Where did you get this object? / What is the question?
What conditions preceded the key fact? Who persuaded/helped you?
What did you feel?
Tell me about all the conditions in detail.

EDUCATE AND ATTRACT NEW SUBSCRIBERS
Something shocking about the subject of your specialty.
Tell why your followers need to master this, and how they can do so with this post.
Share your knowledge. Try to stay detailed and simple. Use line breaks and symbols to define your text.
Put a little joke here.
TO SELL OR PROMOTE
To drive sales with a caption, follow this strategy of writing:
Name the major benefit of what you sell in the first line. Try to find the actual or exclusive fact.
Tell why your reader needs this product or service, and what problems they will solve with it.
Tell the name and simple description of how to get the product right now.

The writing process may take longer than you expect. Sometimes it is even longer than editing the photo itself. Always try to tie something about the photo into your caption if you're lacking ideas. But perhaps you've already spoken about everything that was happening lately or events you've been attending. Then move to the next step and find ideas for captions.
2. Get ideas for the content.
To be cohesive and pithy in your Instagram, you can take inspiration from various channels:
Find YouTube bloggers who are speaking on your topic. Follow those who you like the most. Get information for your captions from them.
Find podcasts on your topic anywhere on the web. Listen to them and make notes on what you will talk about in your IG posts.
Don't copy ideas from your direct competitors! Just surf an Explore page and take inspiration from publications you really like. No matter how far this is from your topic.

Create a list of amazing pieces of content and topics you want to show on your brand's profile. Show takeaways, stats, facts, quotes, opinions.
Find a thought-provoking question concerning the topic of your profile. Find a question that gets your audience to read. Then find an answer, in blogs and articles. Create a good and responsive text.
For sure, this really works. A good quote never gets old.
After you've tested different types of captions on Instagram, keep track of how they work. Do this manually, try to figure out what works best for your profile.
Don't forget to pay attention to the time it was posted, the number of likes and comments it got.
3. Analyze the audience and competitors to choose the best style of communication
Wouldn't your work on IG captions be so much easier if you knew exactly who your target audience was and what they needed?
This is absolutely must-have knowledge that is often missing. Open your followers, or the page of your competitors and manually find 30-50 profiles of their random followers. Try to notice the logic of all these people and create a Customer portrait with these instructions.
After this activity, you will be a thousand steps closer to your client and the answer to "how to make a good Instagram caption." And closer to an idea of how to represent your business in a way that your customer needs.
Sum up your results and decide these parameters for your caption:
length
look
composition of texts
style of communication
Create a voice for your profile
Everything depends on the product or service you offer through Instagram. You have a specific group of people who can become your followers - and your Instagram captions should reflect that.
For example, let's say you are talking to women between the ages of 35 and 50. What should your caption look like? Will you use emojis? Would you talk to them as a man or a woman? Or maybe as a kid? Format your content and voice to appeal to them.
The simplest way is to use your original voice, to write the same way you talk. This builds trust with your audience. And they can almost hear your voice while they're reading the content.
4. Analyze competitors
The best way to find all possible accounts which are really showing the best results in engagement is to use a special tool for it. The Basic Instagram search is really minimalist, and to be honest, really inconvenient. Here I have an Advanced Instagram Search, which will definitely help you find the right competitors to inspire you.
Some examples of analysis with a Profile Analyzer:

Style of communication: respectful, friendly, serious
Average caption length: 400
Style of communication: doctoral, friendly, funny
Average caption length: 500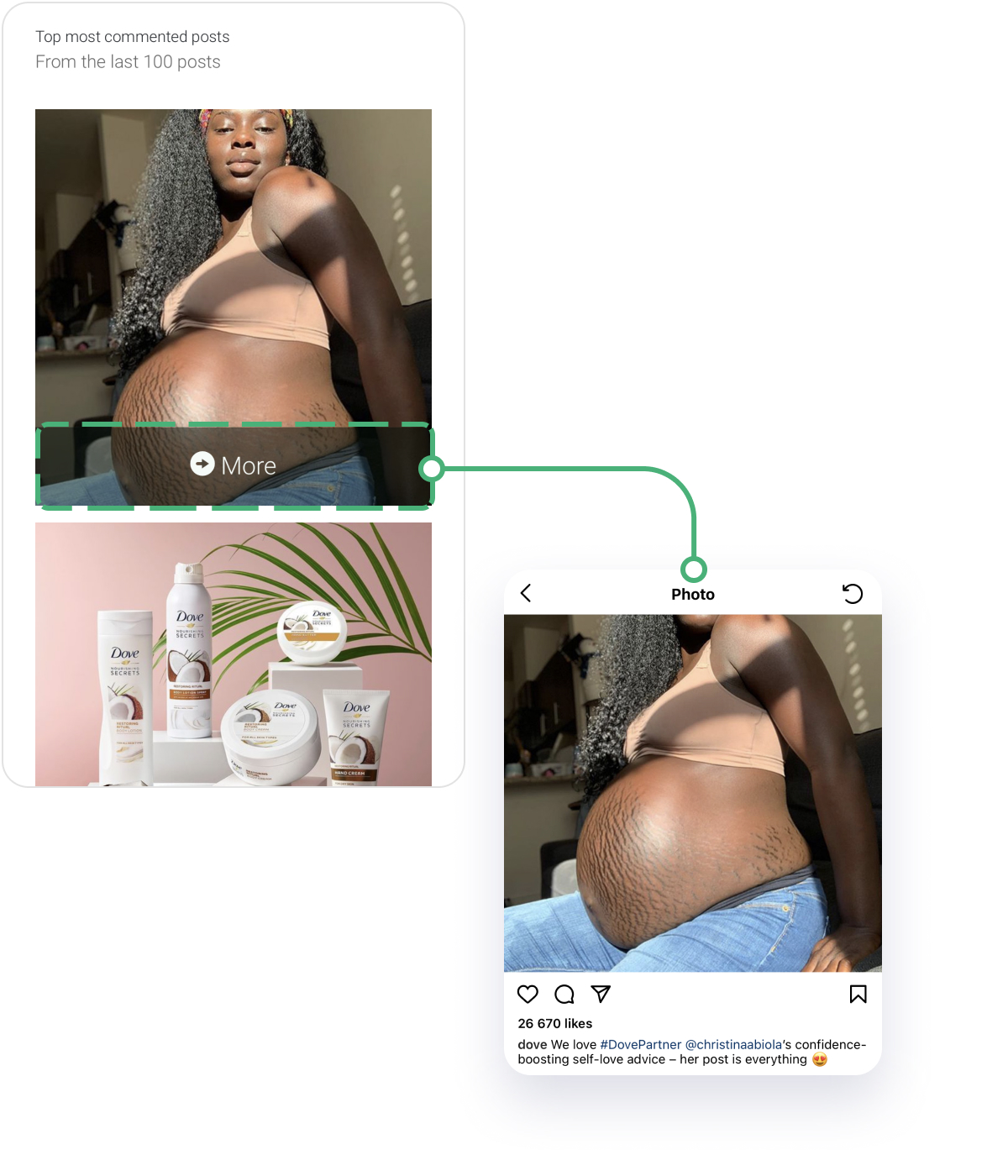 Style of communication: disengaged, laconic, serious
Average caption length: 50
Style of communication: happy, inspired, sincere
Average caption length: 150
5. Call-To-Action in your caption
Outline your content's key message. And make it really exciting.
Teaser
Post teasers before introducing the actual product. It keeps the audience guessing, or you could even direct people to your Instagram stories to see the teaser!

Limitation
Don't forget old but gold "for a limited time only" or "available to the first 100 likes." Time passes by, but this marketing strategy still gets the followers!
CTA in every post may be overkill. This is why you have to plan, schedule, and look at how your audience reacts.
6. Plan your posts
No Instagram caption strategy is going to work well without planning and analyzing. You won't be able to create a strong brand or influencer's voice without categorizing, structuring, and deeply understanding your profile. Let's create an Instagram caption content plan and schedule.
Making a unique and cohesive content plan is so annoying sometimes. It is hard to find a hundred ideas for one product. So, for that I've created universal content ideas for Instagram captions :
Document content plan ideas
Don't try to follow the content plan manually. I have never seen a person who posted to their feed every day without any gaps or delays for the whole month as stated in a plan.
To achieve the goal of a full content makeover, just use a post scheduler.
Instagram aesthetic planner handles all your posting in one place. No reminders or additional post management is needed. Everything is done at the right time. And the best caption for an Instagram pic is already typed in and posted automatically.
Video Content
Instagram videos: minimum investments and maximum ROI
next guide